A new local boutique, called Sarah Louise Boutique, is opening soon inside of a late 1800s building, located at 1006 E St. in Scott, LA.
Sarah Louise Boutique started in August 2020, inside of Cottage Couture, a local antique/gift shop/cafe, located at 122 S. Soileau St. in Ville Platte, LA. Sarah, the owner of the new Scott boutique worked at Cottage Couture over the past four years.
In April of 2021, Sarah got the keys to her new 2,000 square foot location in Scott. Though, she says that she will be keeping clothes at Cottage Couture in Ville Platte for all of her hometown girls that may not be able to visit her new Scott store.
"I'm so excited to start this new journey along with the support of my amazing customers," says Sarah.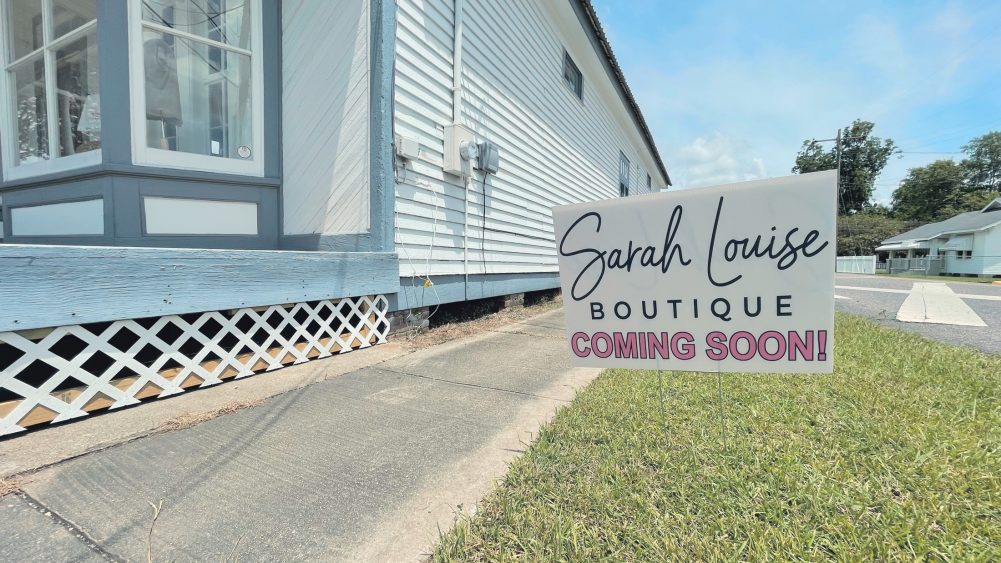 "They knew I had been wanting to open my own boutique, so they thought what better way to keep this building in the family?"
The inspiration to open in Scott, Louisiana began with two of Sarah's aunts a few years back. The building, located at 1006 E St, belonged to her great-great-grandfather and is now owned by her grandparents.
"As soon as we looked at the building we saw its potential to become something great," says Louise. "We have now given this building new life and to see my grandparents' excitement throughout the whole process has been priceless.
The tentative opening date for the new Sarah Louise Boutique in Scott is set for August 10th.