A newly opened business, called Cochon Cannery — located at 105 N. Main St. in Breaux Bridge — cooks, and jars fresh bacon jam that's literally made for everything.
Cochon Cannery is quickly becoming well-known for their locally produced bacon jam, which is carefully crafted with a blend of cured bacon, Steen's cane syrup and vinegar, locally sourced unprocessed cane sugar, and onions.
You can also find the owners, Dustie and his wife, Denise, and their children, Dawson & Demi, slangin' locally made bacon products at the Lafayette Farmers & Artisan's Market on most Saturday's. Their kids are the attention grabbers that hand out samples.
Check out their website for online purchasing, and hours of operation. cochoncannery.com. Also, go like their facebook page at facebook.com/Cochon.cannery.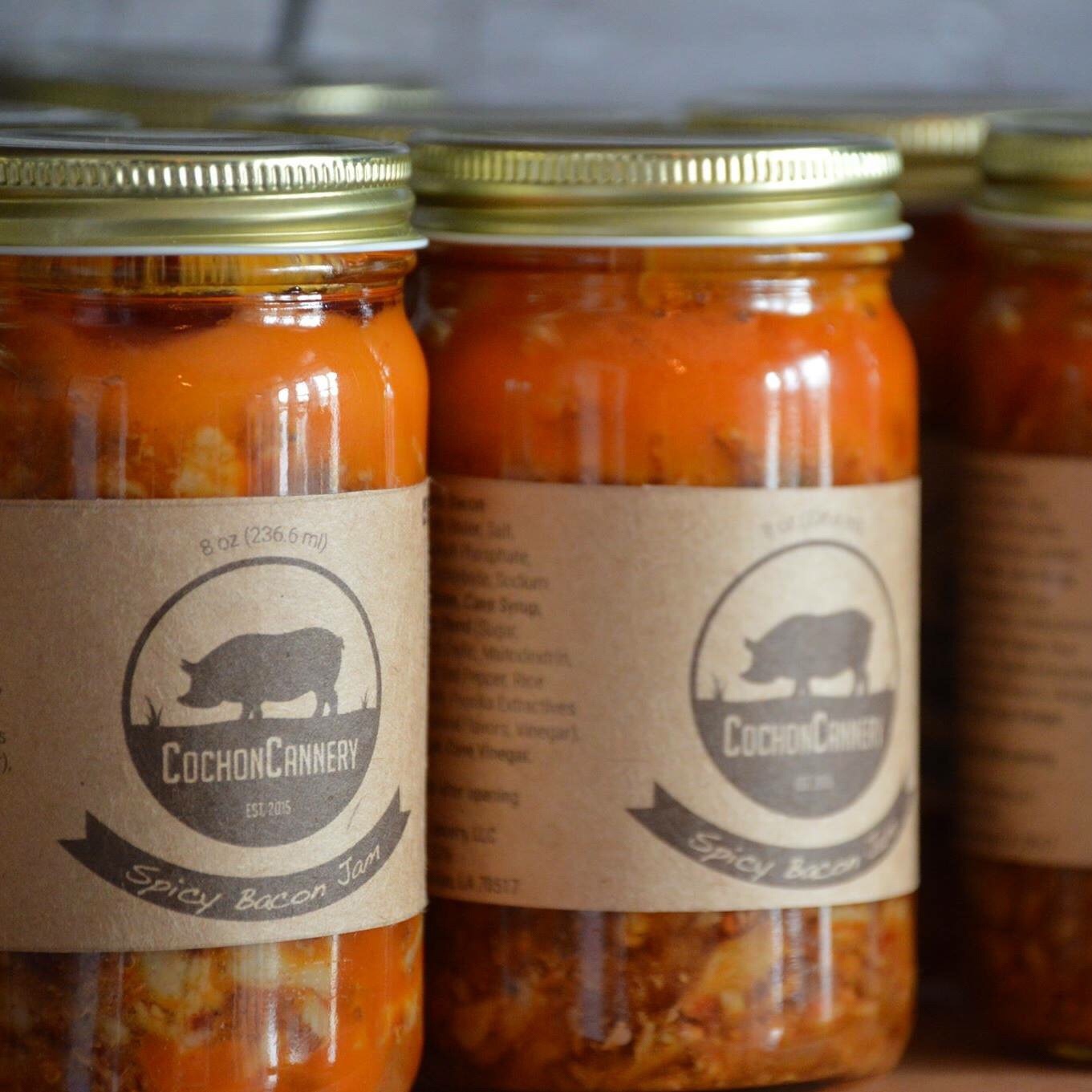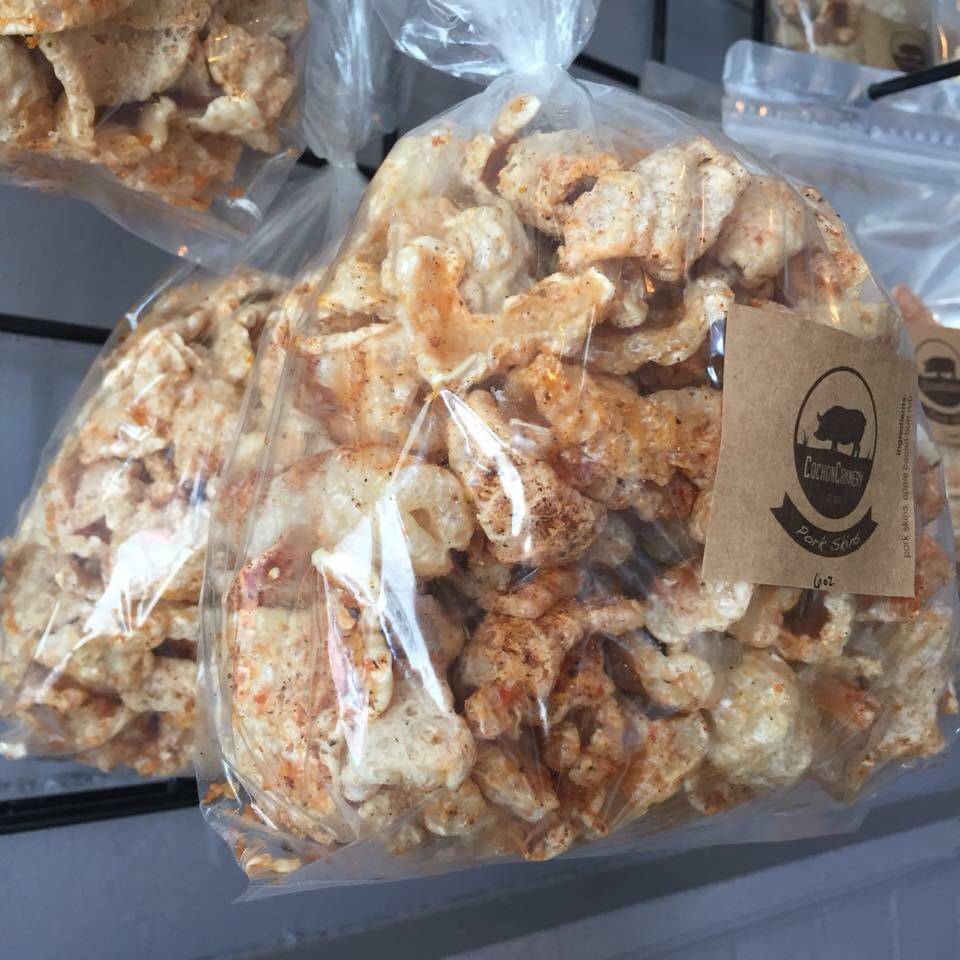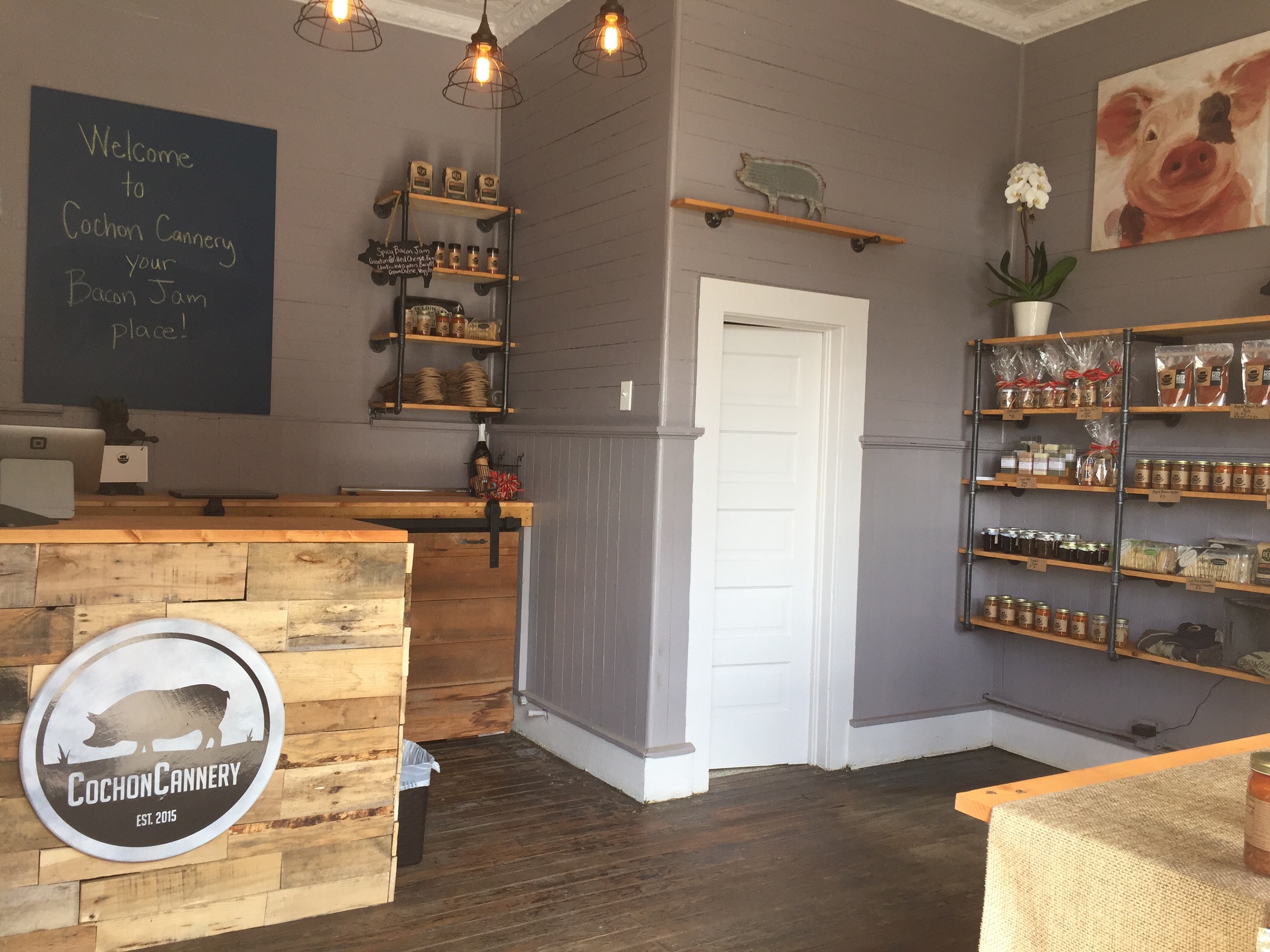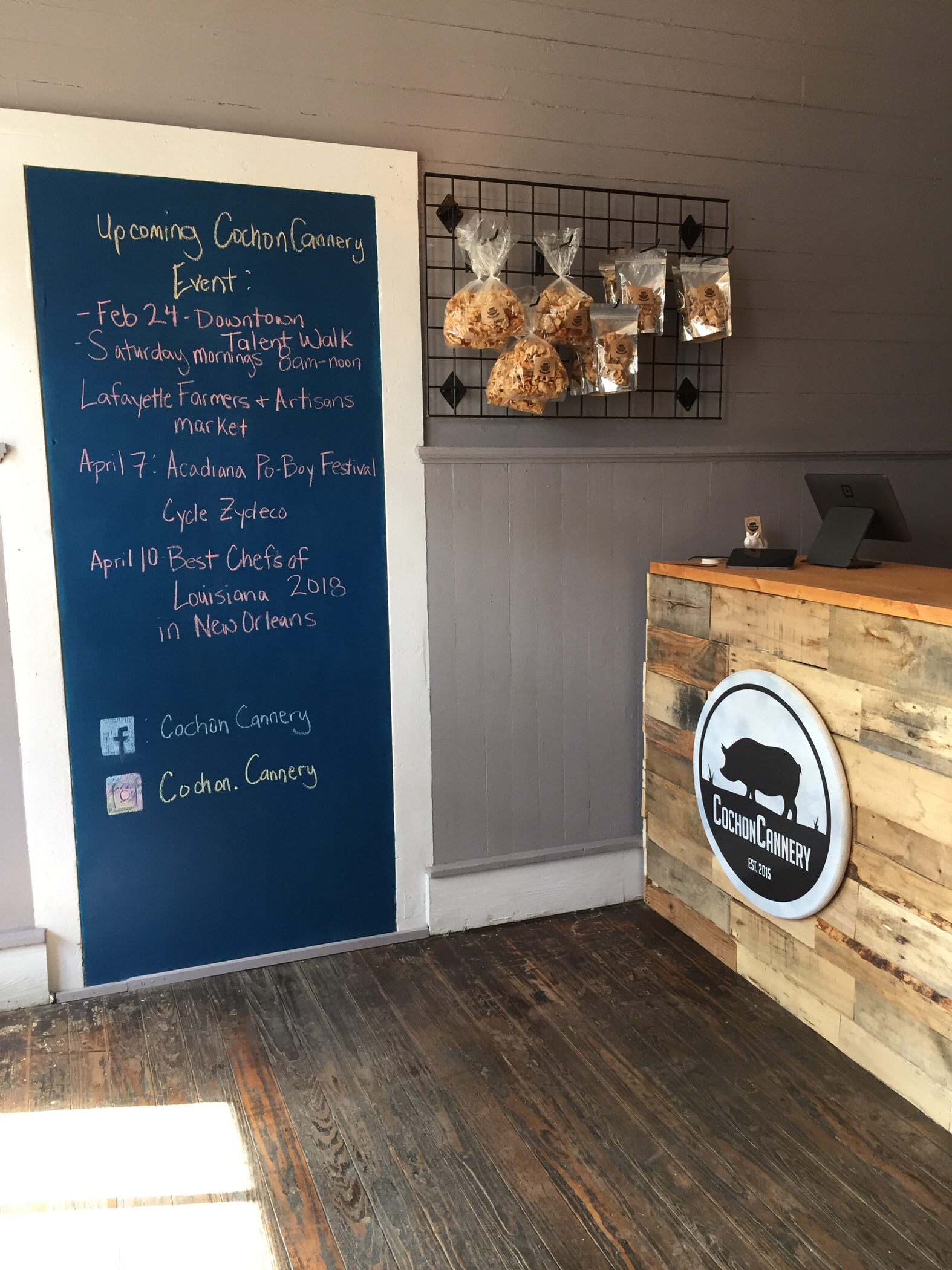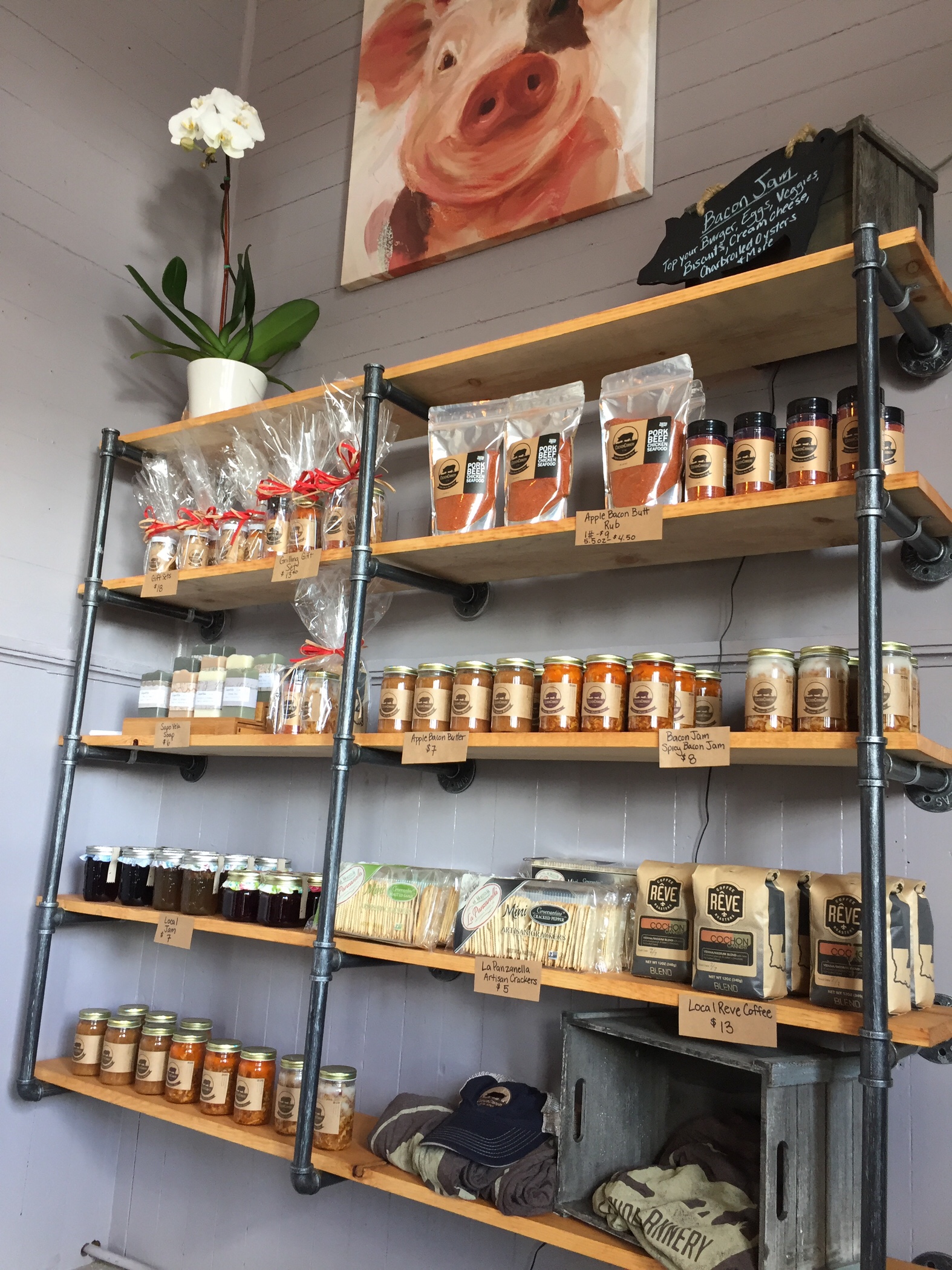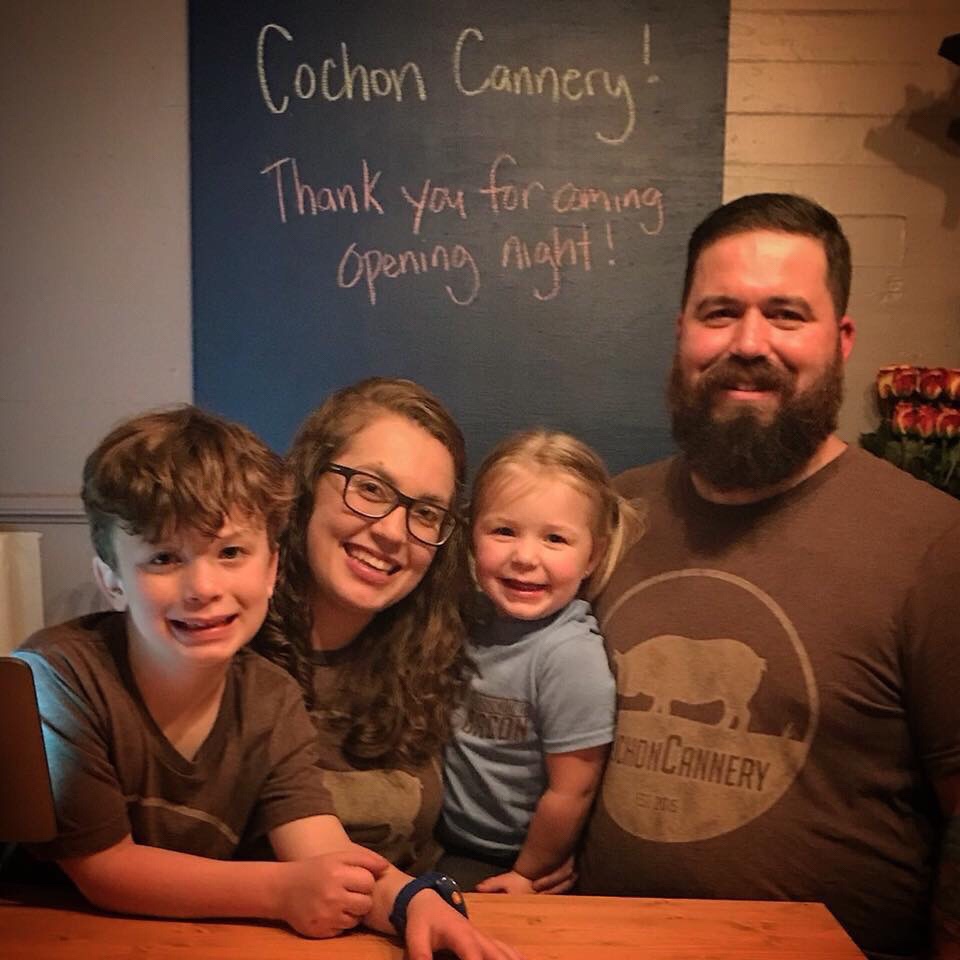 The family on opening day.