A new 73,000 square foot campus for Truman Early Learning Center will be coming soon to the high-profile corner of N. University Avenue & Willow Street in North Lafayette.
Currently located at 200 Clara Street, Truman operates under the Lafayette Parish School System(LPSS) as a public school for young children pre-kindergarten.
The new 10.5-acre campus is estimated to be valued at $26.5 million with a tentative construction start date set for mid-Summer 2022.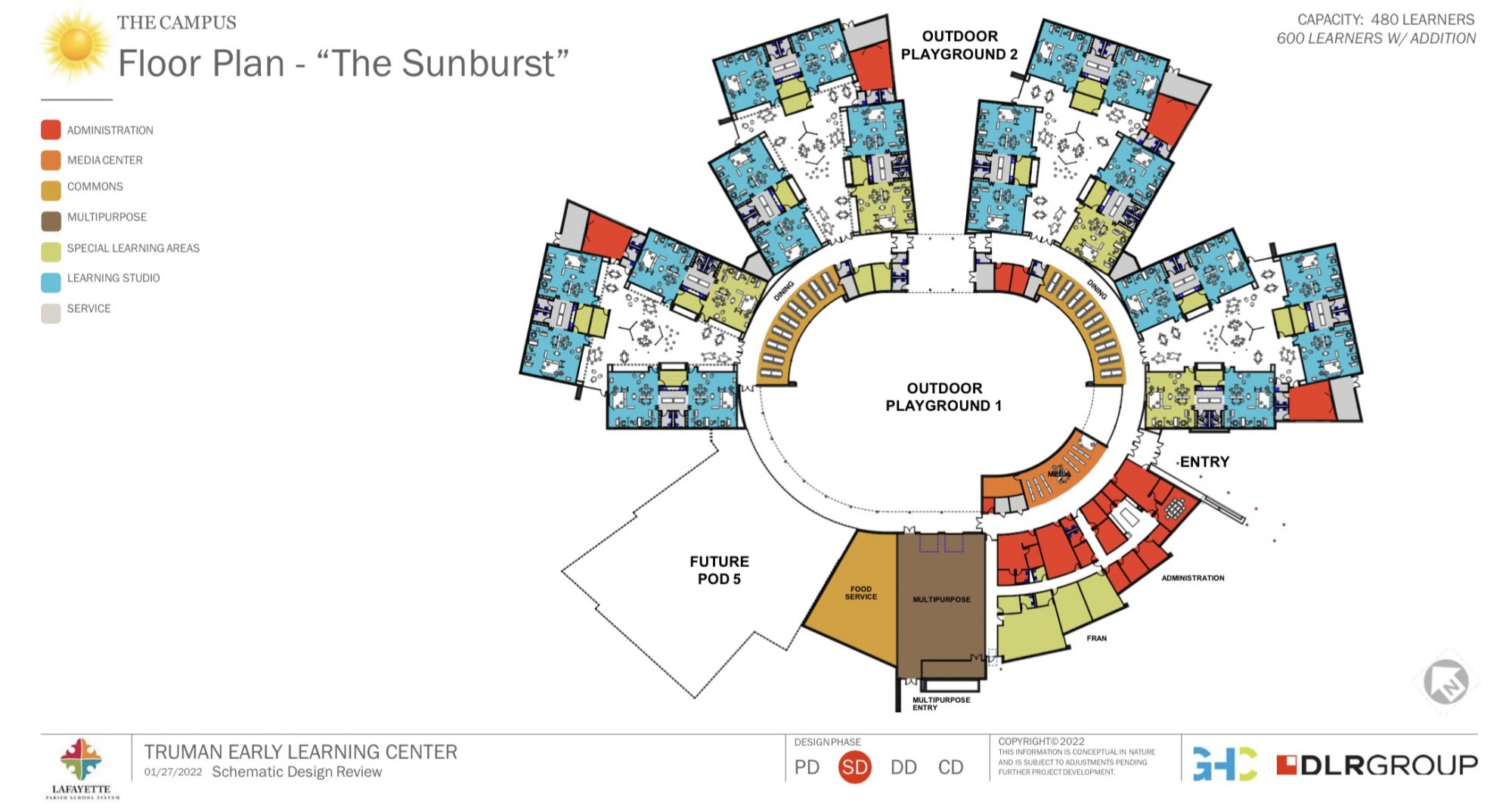 Truman Early Learning Center will feature a "sunburst" design consisting of four education wings, called "Tripods". Each 120-student Tripod will consist of a centralized "Discovery Zone", a teacher planning space, a dedicated special education classroom space, and 6 classrooms, called Learning Studios. Classrooms within each Tripod will be paired in groups of two with each set including front porches, two restrooms, and a divider wall that allows for educators to combine both classes for expanded group activities. In total, there will be 24 Learning Studios that will serve Truman's 480 students at the new, expandable facility.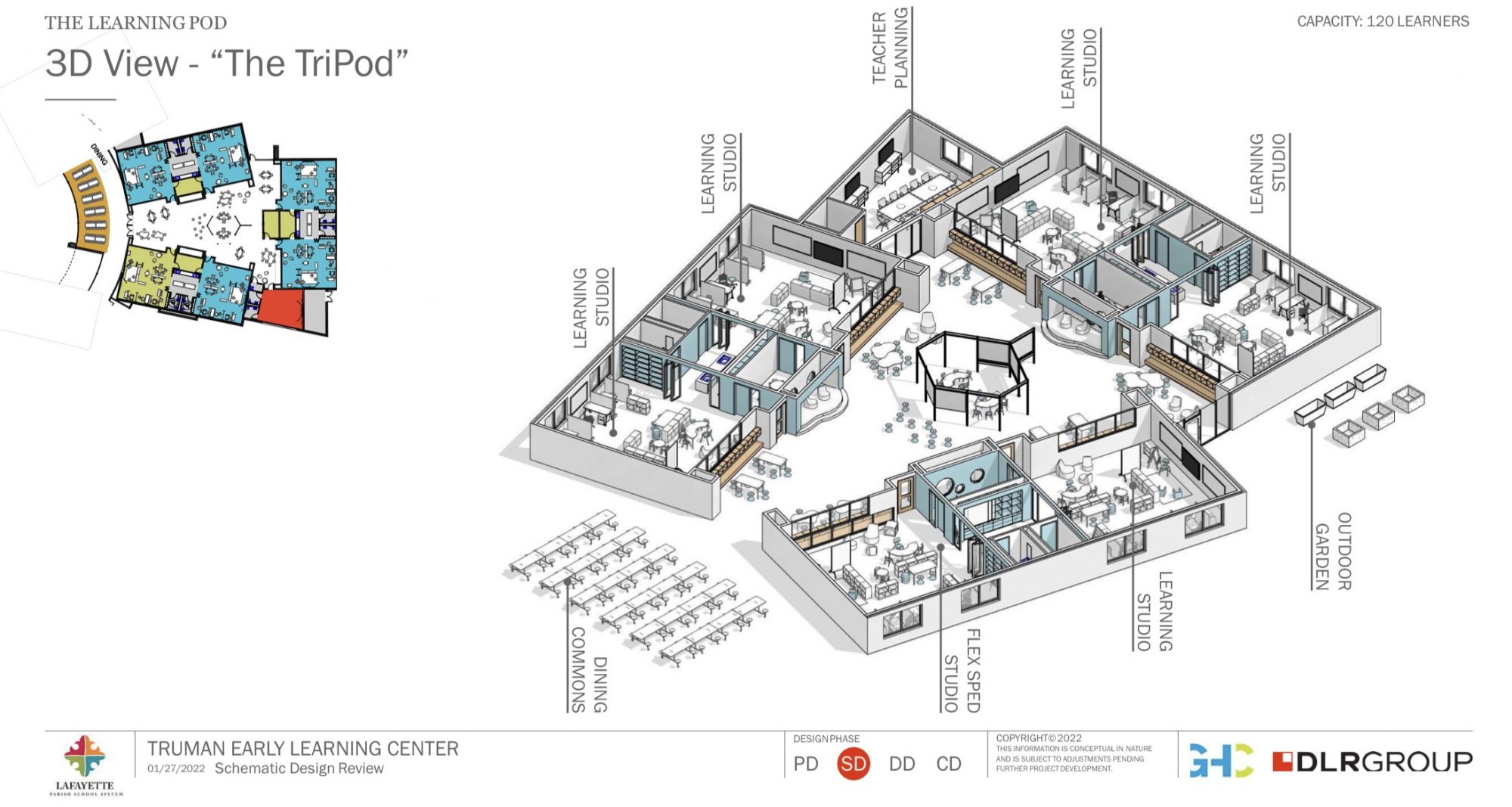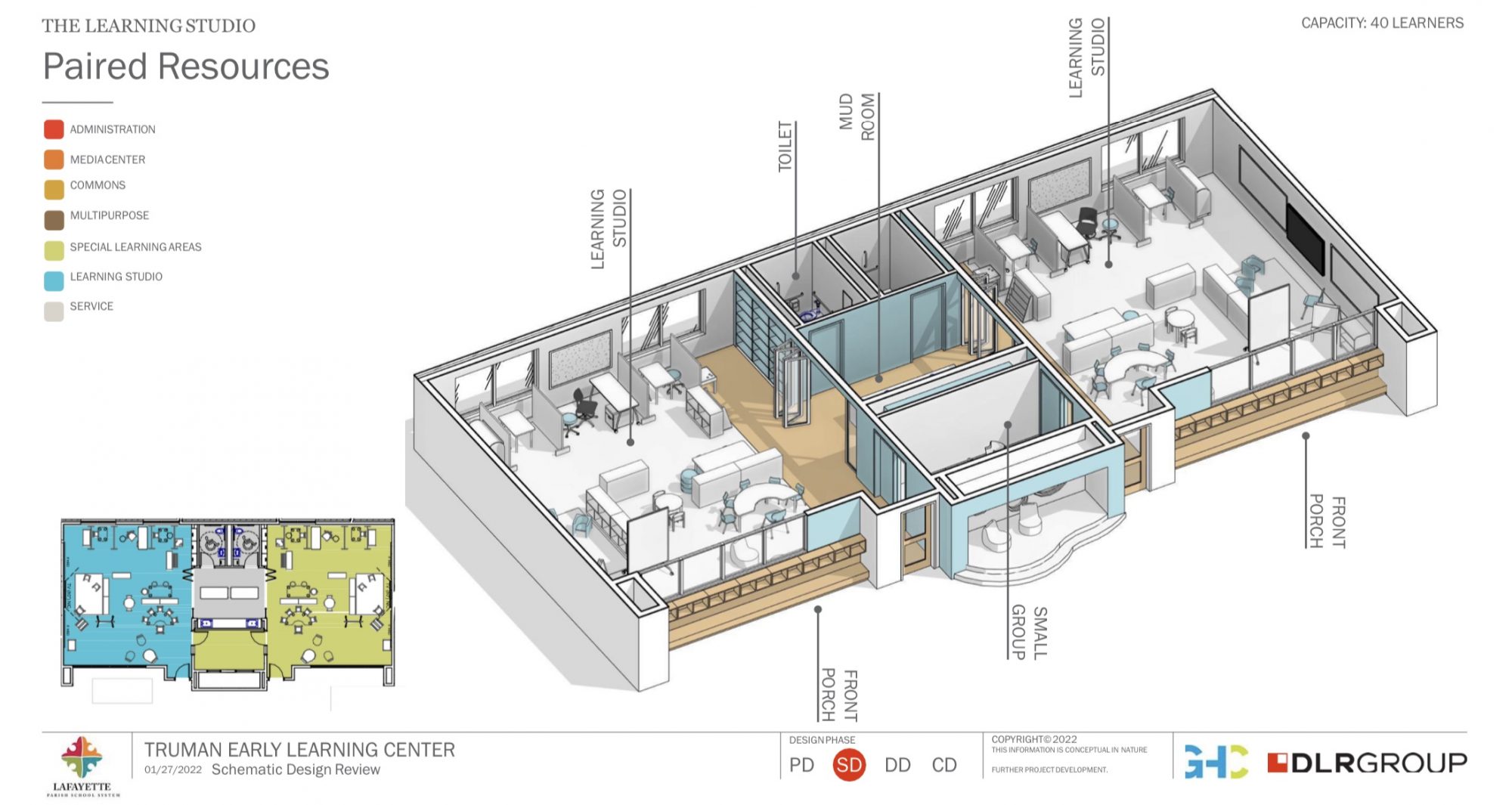 The new campus also features an enclosed, centralized playground maximizing outdoor learning & activities, a common dining space, an outdoor garden, and many other great learning spaces.
This is a really exciting development within the public school space as it further expands upon the importance of quality education for our future young leaders. To be honest, I would have loved this as a child, kind of jelly.
Truman Early Learning Center is tentatively set to be completed by July 2023 and is expandable to add an additional Tripod; bringing the school's total capacity from 480 to 600 students.
Below are pretty photos and links to the Truman website along with the full document explaining the new campus' design.
https://www.lpssonline.com/schools/trumanec/
https://drive.google.com/file/d/1J-i865dIiKOLGchTe48ZN6QZH1zrTsbi/view