A new retailer is opening soon in The Park Center at 3809 Ambassador called, Moiré Clothing. It is located near La Pizzeria, and Charley G's.
Moiré is a Clothing & Accessories store, but also a Merle Norman Cosmetics franchise.
Check out their Facebook, facebook.com/Moire-Clothing-Accessories-Merle-Norman-Cosmetics
The photo above was taken this weekend, but apparently their signage was installed today!!! Haha, great timing, right?
Moiré should be opening this week pending final run through.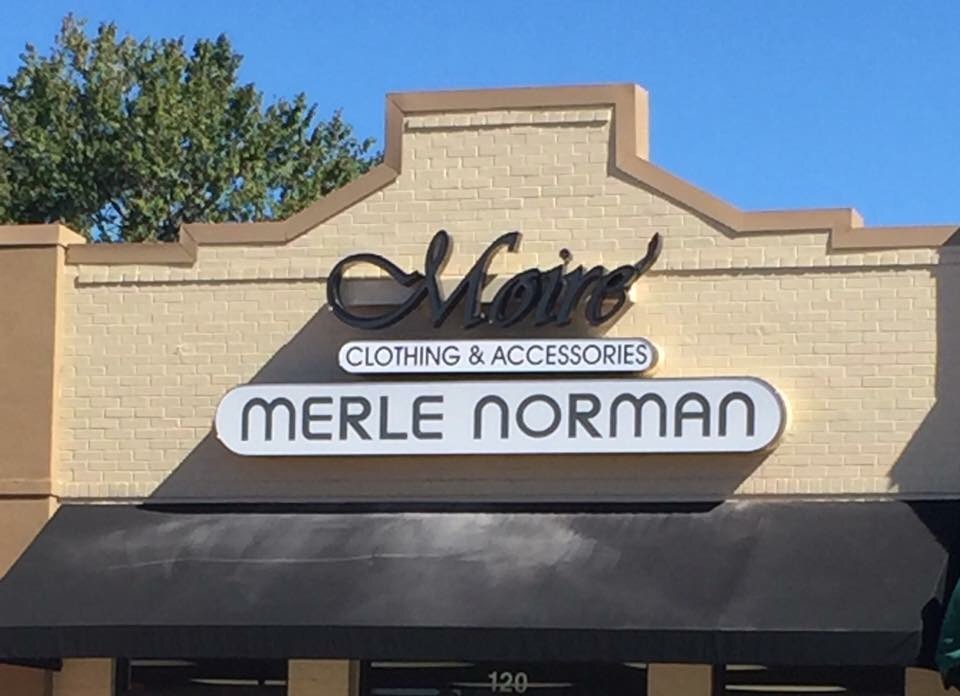 Photo courtesy of Moiré's facebook.