McLain Homes is building an office at 803 E. Broussard.
McLain Homes was founded in 2002 and have been the St. Jude's Dream Home builders for a couple years now.
Check out their 2017 St. Jude's Dream Home that is being built now – aerial video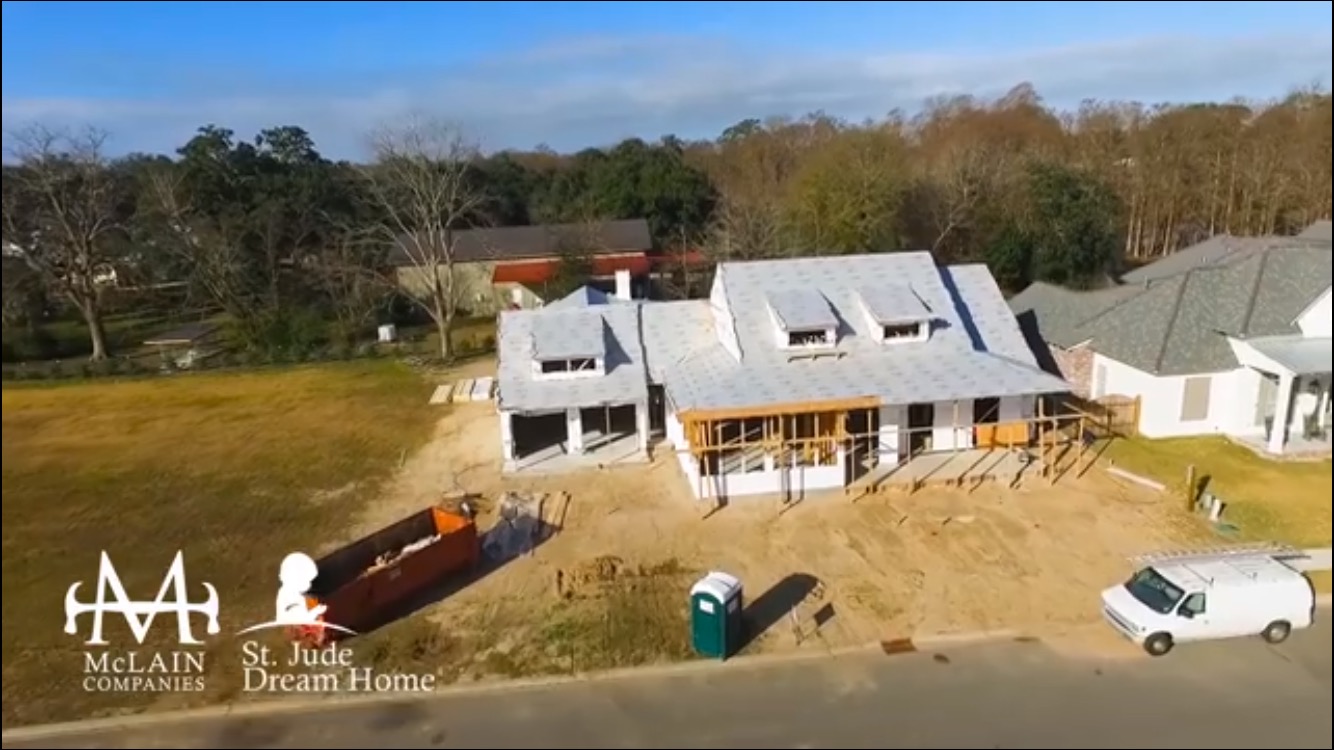 Screenshot of aerial footage of 2017 Dream Home.