The Mattress Doctor, located at 201 East Angus Drive in Youngsville, is undergoing an expansion project that will more than double their showroom space. This extra space will allow for more product selections in mattresses, new headboards, dressers, chairs, couches, and a variety of other affordable, high-value items.
"We are extremely pleased with the progress we have made and can't wait for the next phase of our development. Expanding our showroom and product selection into furniture is something our customers have been demanding for years now. Finally, the first expansion phase is in sight and tangible."
This expansion will showcase our willingness to go where other retailers won't.
"Our company has always specialized in the junction where affordability meets price. We only carry product lines and manufacturer's which we believe in completely."
Tentative completion date for the expansion is set for next year, 2021.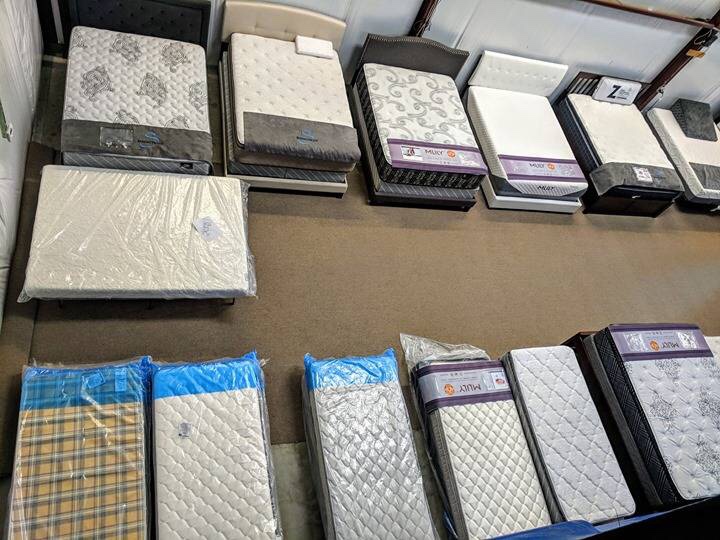 Mattress Doctor is working with local animal rescue, Precious Paw Prints to host an animal adoption day and weekend-long fundraising event. Over the weekend, March 7th, 2020, 10% of all sales will be donated to the foundation. Anyone who adopts a dog will receive a free memory foam pillow and voucher for $50 off any purchase made before the end of 2023.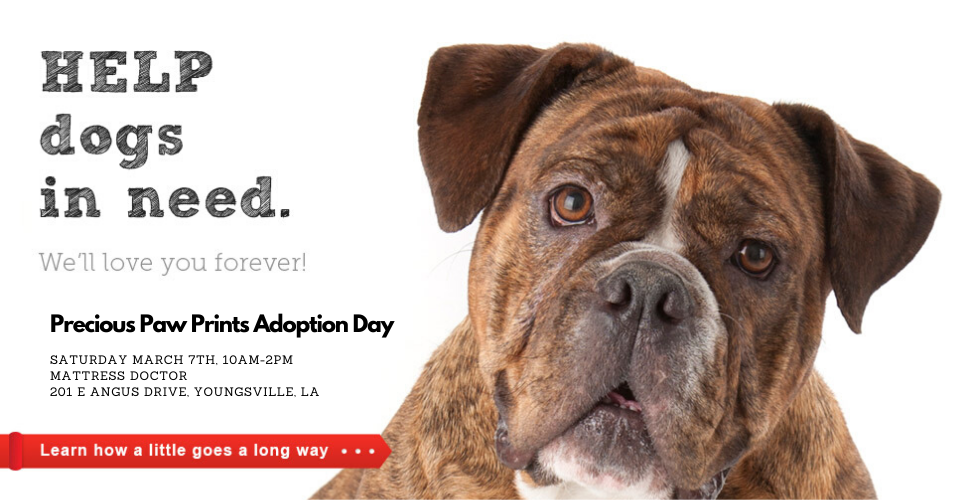 Looking to help? Come out and show your support, even if you cannot adopt, feel free to come give these beautiful animals a little love. For those who cannot make it out, they are encouraging you to make a small donation, whatever you can spare would be greatly appreciated. Make a donation at http://paypal.me/Preciouspawprints.
If you cannot donate, they are encouraging you to share the event amongst friends and family. Any support, big or small is truly appreciated.
Event is this Saturday, March 7th, 2020, from 10 AM – 2 PM at 201 East Angus Drive in Youngsville, LA.
For more information, call or text (337) 761-6323 or see event info here: https://www.facebook.com/events/3005842219481723/.