Cover image courtesy of Lunar Golf.
A new glow in the dark mini golf company called, Lunar Golf, is coming soon to the Acadiana Mall.
It will be located in spot 136, in between Altar'd State and Dillard's across from American Eagle. Now, if you don't know where this is yet, then you probably haven't visited the mall since the early 2000's, or longer. Do you even get out, bro?
Lunar Golf is expanding into many other malls around the south with locations in Oklahoma, North Carolina, Georgia, and now Louisiana.
Entertainment in malls are few and far between, so this may be a welcome sight for Mall goers.
Lunar Golf Facebook – facebook.com/lunargolf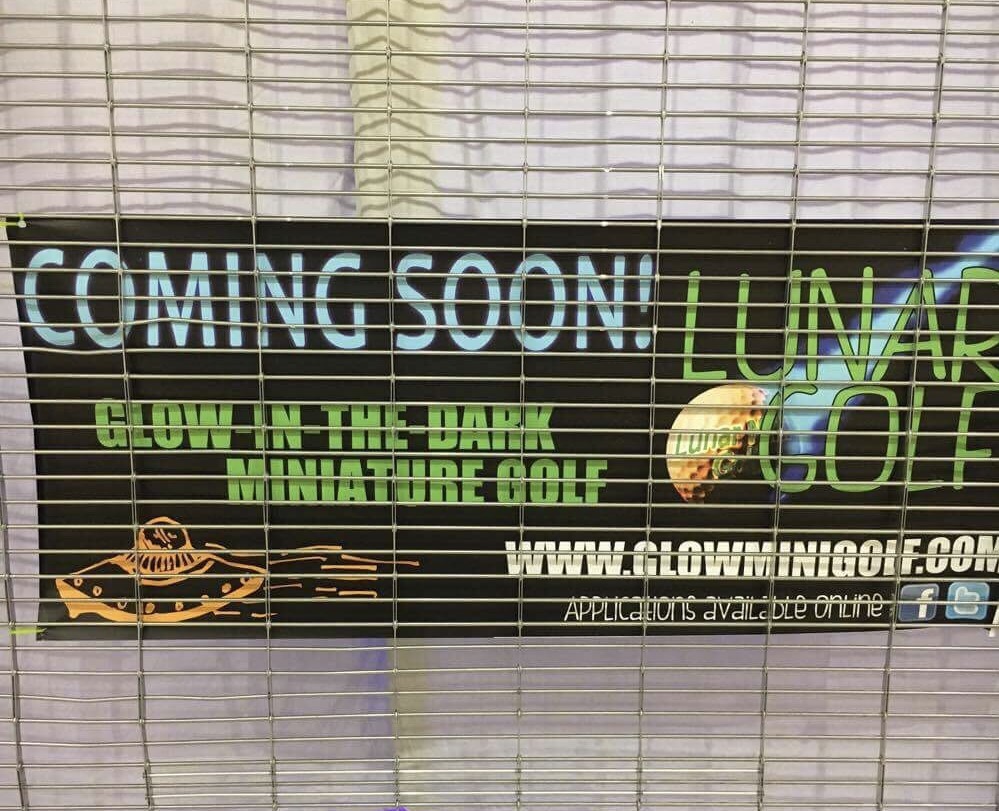 Coming Soon sign of Lafayette location taken by a good friend, Lafayette Food Junkie.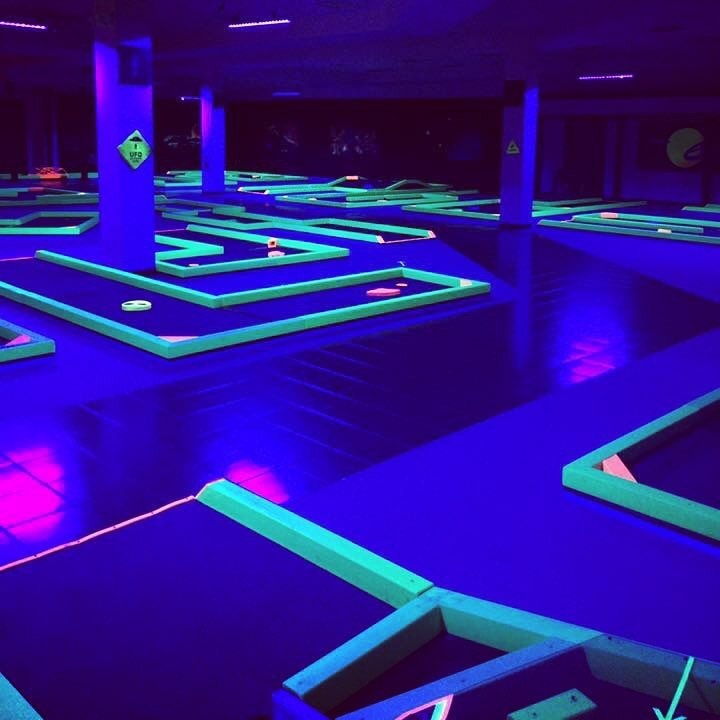 Inside a Lunar Golf.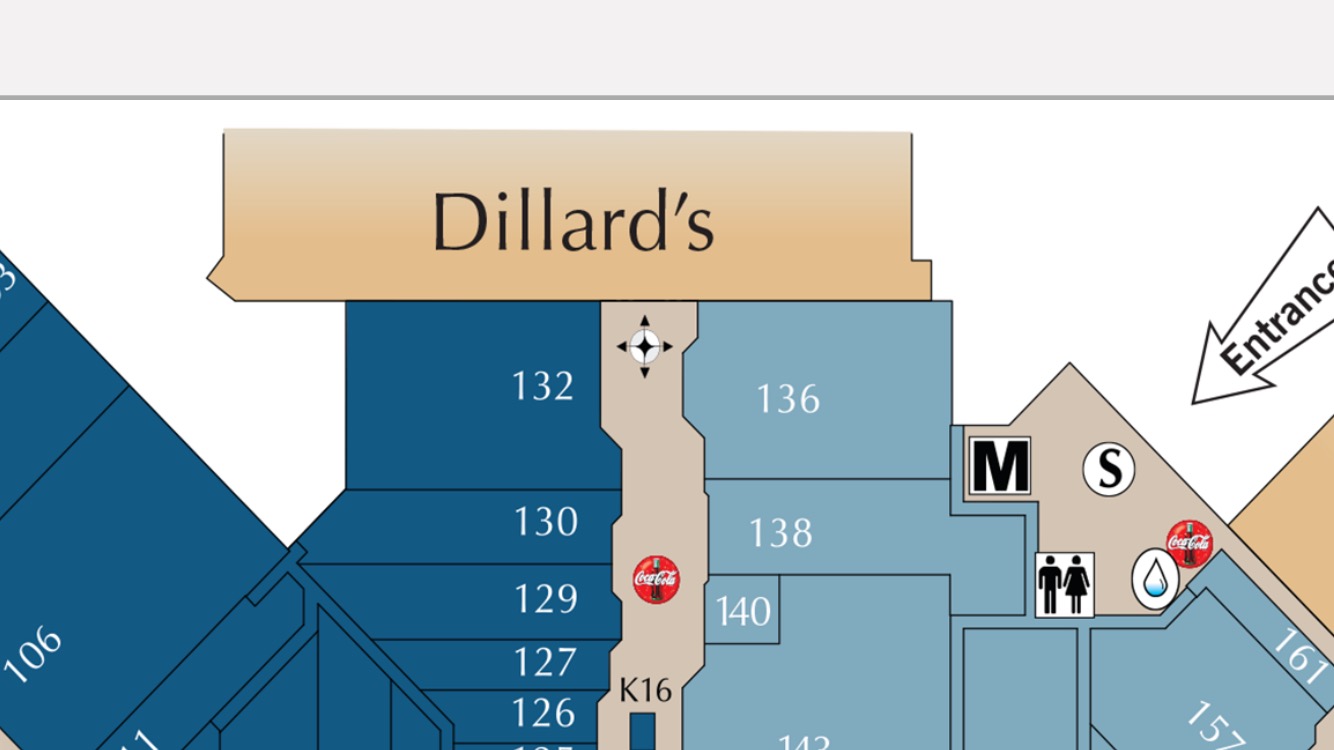 Located in spot 136.