Nosh Lafayette, a curated catering business specializing in charcuterie tables, platters, and boxes is expanding into the former Steep House at 930 Kaliste Saloom Road.
"We have had so much love and support for Nosh from our Lafayette and Acadiana friends."
Former Mississippian turned Acadiana native, Kristeigh, and her Acadiana native husband, Paul, first set out to create a hobby that would help keep their wits about them while raising five children. The hobby has since grown into a thriving local business producing exquisite charcuterie spreads.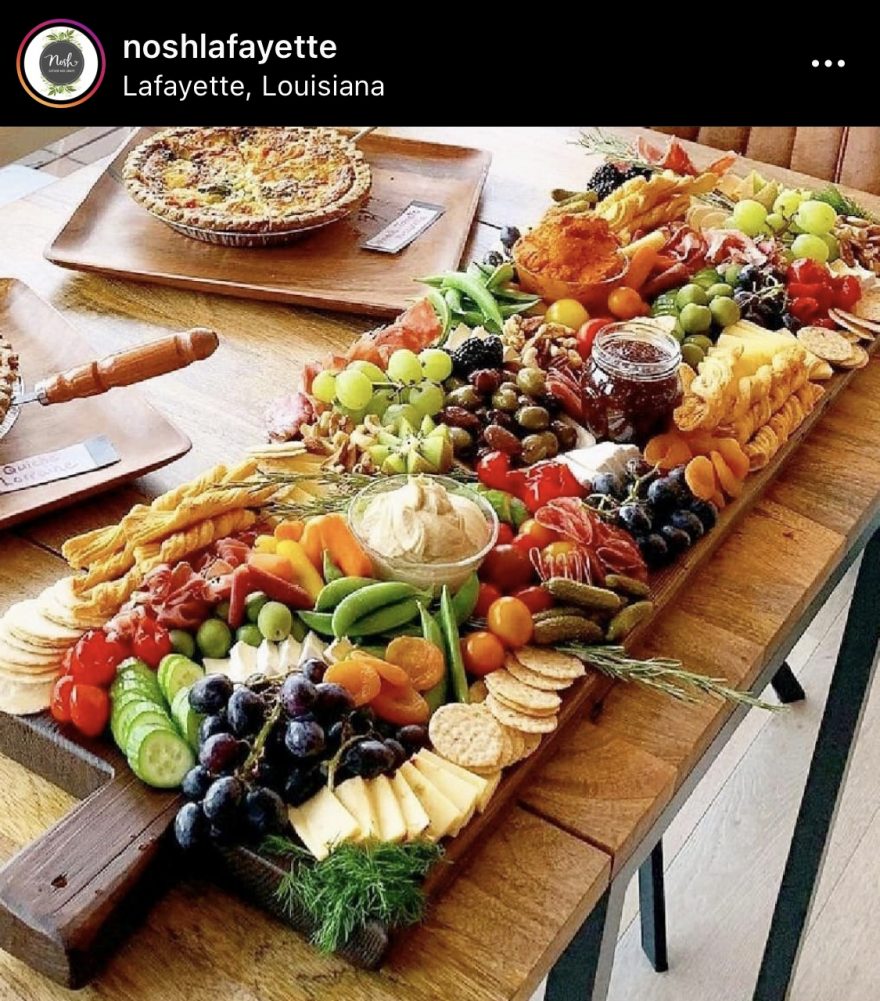 The new expansion into the former Steep House location will bring about yet another new adventure for the NOSH team as they look to diversify their offerings. Once open, the space will be multifunctional; serving as a retail store, catering fulfillment space, and venue space for local events. Though, NOSH is most excited about welcoming their newest endeavor, Fika. Operating under one roof as the Nosh Collective, Fika will offer specialty coffees, juices, teas, and small café bites. A project that you'll learn more about in the coming weeks in DL.
Nosh Lafayette is tentatively set to open in late October 2020. Fika, however, will join in during the latter part of the year.
To follow all of their work, like them on facebook at www.facebook.com/noshgatherandgraze/or on Insta at https://instagram.com/noshlafayette.