A couple of days ago, LPSS released its 2022 annual comprehensive financial report and it included select renderings & details of the new, beautiful design for Lafayette High School's (LHS) planned campus replacement.
It's worth noting that these are not all of the renderings for the project, just the publicly released copies.
Lafayette High School will soon undergo a significant redevelopment project that aims to create a safe and supportive learning space. The new campus, which will span three stories and 300,000 square feet, will accommodate 2,300 students in grades 9-12 and symbolize the school's pride and strong heritage. The new LHS campus design aims to foster a community that values education and the arts, where students and staff are passionate about learning and creating future citizens, scholars, and leaders.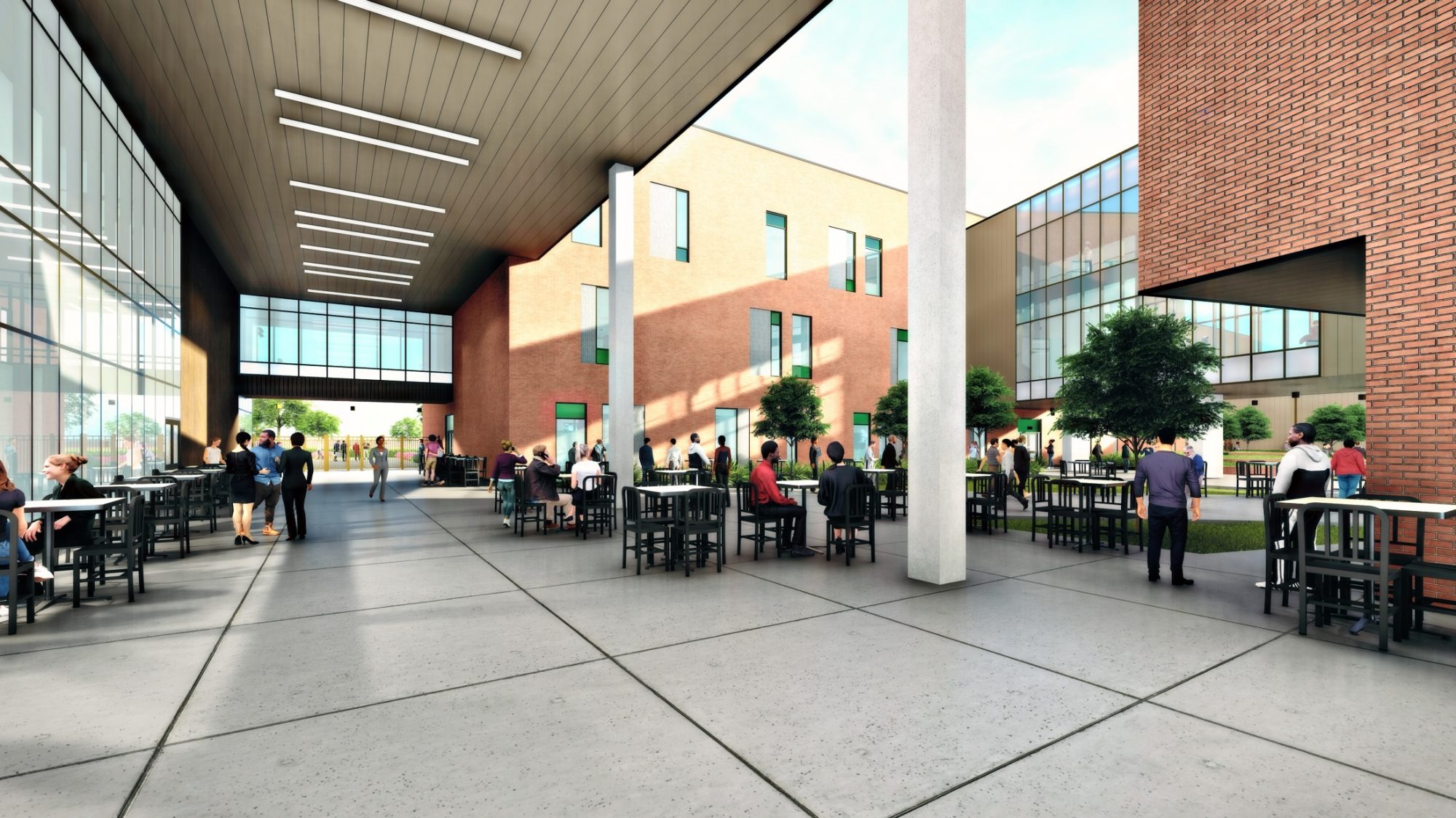 Thoughtfully designed, the new LHS campus will inspire students and support learning. According to documentation, It will be a teaching tool that supports educators and values all students. The flexible and functional design encourages collaboration while celebrating the unique diversity and cultural backgrounds of each student.
The new campus will blur the lines between interior and exterior spaces, strengthening the connection between students and nature. This will provide opportunities for students to share personal experiences in unique educational settings and create educational pathways without perimeters.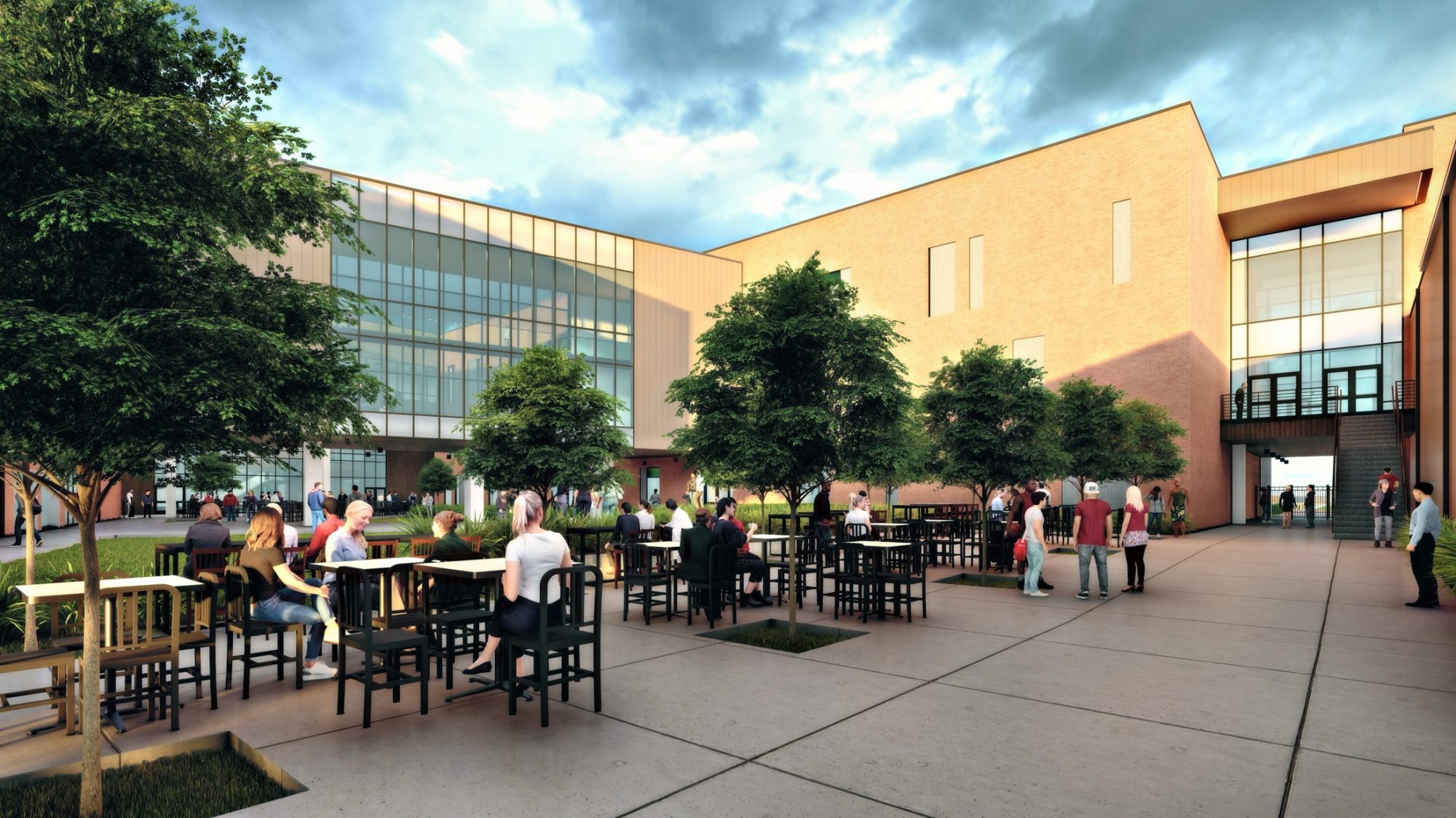 With safety as a key element, LHS's new design uses the concept of Crime Prevention Through Environmental Design (CPTED) to ensure a safe learning environment for students and staff. By prioritizing visual control and transparency, the building eliminates blind spots, creating a perimeter with concentric zones that cover both interior and exterior issues. All aspects of school safety design are being considered, including the use of the latest technology to help stop potential threats before it enters the building.
Information pertaining to costs and tentative start & completion dates have yet to be announced as the above details and images have been released ahead of LPSS's "official release". We will share more information in future posts with even more renderings and details once official release are shared.
The board at LPSS has appointed the team of ACSW/Pfluger Architects, AJV as the architect for the new Lafayette High School Project.
For more information about Lafayette High School, visit their website at https://www.lpssonline.com/schools/lafayettehighschool.