A new, 143-acre mixed-use development, called West Village, is in the works off of Apollo Road Extension in Scott, Louisiana.
West Village, being developed by Cottage Developers, will be a River Ranch-styled development with 400 single-family detached homes, a 173-unit luxury apartment complex, and 30-acres of varying commercial space with a majority facing Apollo Road.
Residents of West Village will be able to enjoy amenities like a resort-style pool, a neighborhood fitness center, several lakes with fountains surrounded by walking/jogging trails, kids playgrounds, and a centralized town square. The town square—much like River Ranch—will be the epicenter of the development where much of the activities will take place. Festivals & events similar to Rhythms On The River are being considered for West Village as they present a regional draw which brings in additional revenue for nearby businesses.
Businesses that have committed or have shown interest in the West Village Development in Scott, LA are:
The eye doctor listed above will actually be the new location Scott Eye Care, owned by Dr. Ryan Cazares. This new, 8,000 SF location will be much bigger than the current space, and it will be better suited to accommodate increasing demands.
West Village's phase 1 of 3 will include the centralized town square, as well as 95 home lots which have already been sold, according to Cottage Developers. Infrastructure for the new development is estimated to be completed by June of 2020 with home & apartment construction to start soon thereafter. Platting for phase 2 is in the works with lots available for sale by October of 2019.
As the development becomes more realized we should start to see more promotional information about it.
Aerial photos of current groundwork, property of DL.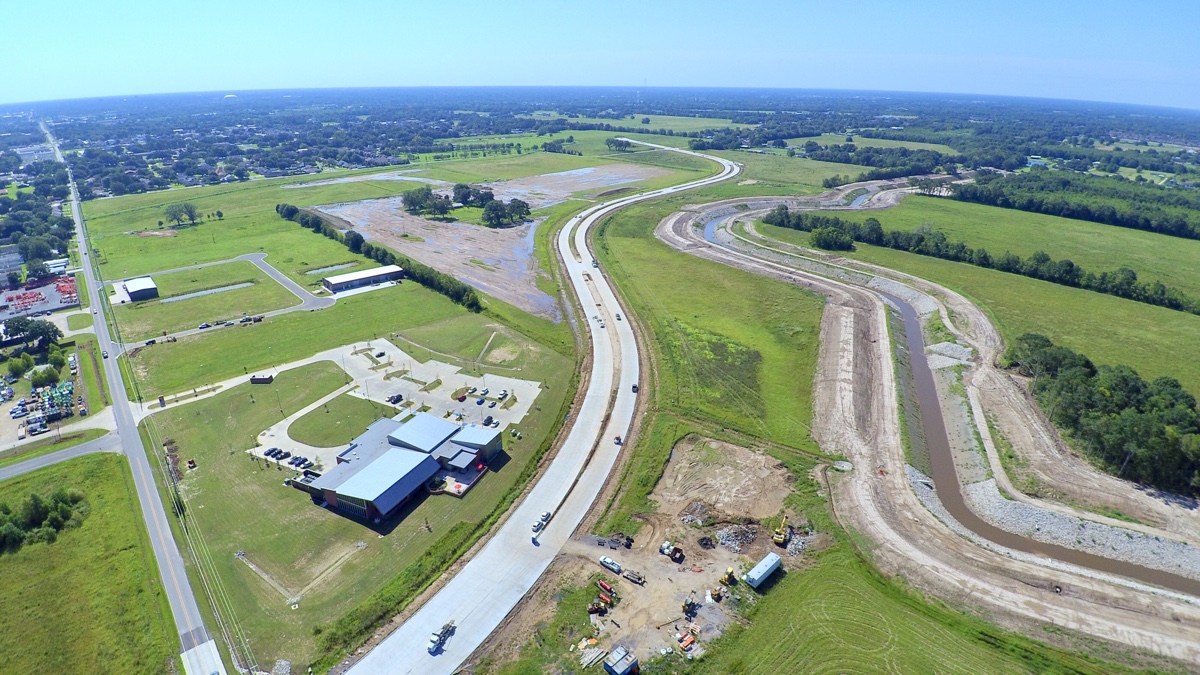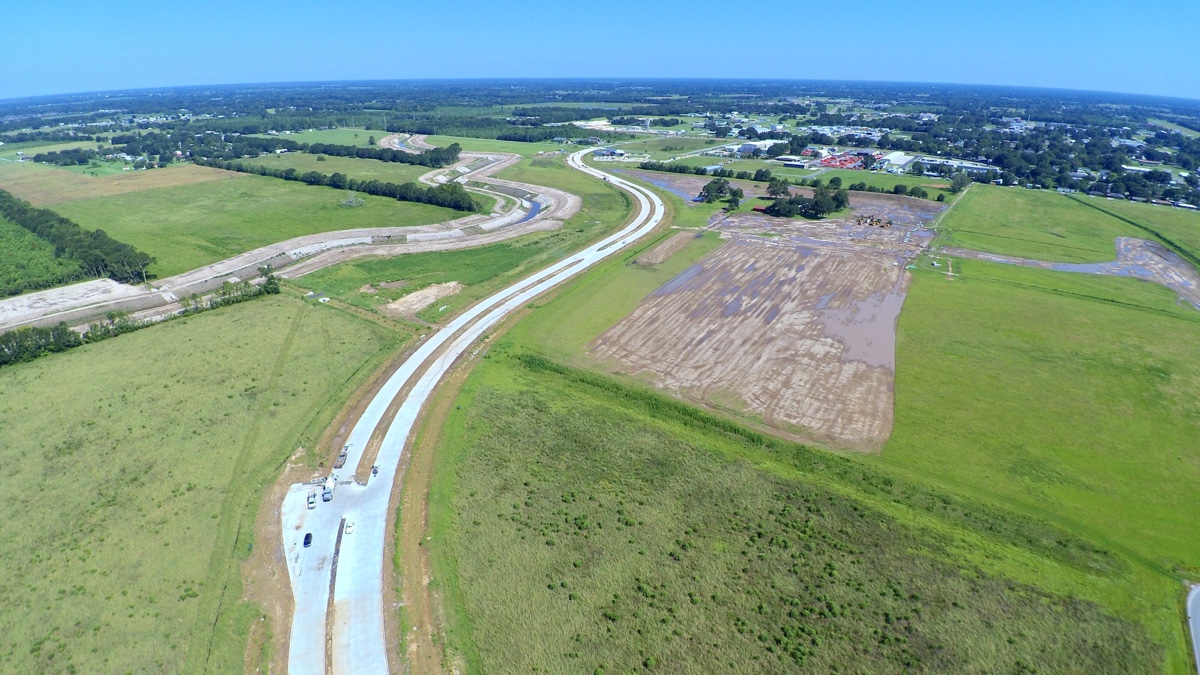 Plans and renderings provides by, Cottage Developers.