La-Z-Boy Furniture Galleries, currently located at 3259 Ambassador near Ridge Road, is uprooting from their current location and moving to the busier Southside of town near Costco in the Ambassador Town Center's Phase 2 project.
La-Z-Boy's new location will be about 57,000 sq. ft. and their new address will be 200 Crescent Ranch Blvd. behind Field & Stream.
The move isn't surprizing, since that area of town is becoming Lafayette's new epicenter, in terms of volume of construction & traffic. Verizon made the move in mid 2015 from their previously held location near Bed Bath & Beyond. Even the popular local car wash, Classic Auto Spa, will expand there in the near future.
The growth of Southside Lafayette ovr the past 4 years has even sparked renewed excitement for the almost forgotten about Caffery Center, across from the Costco area.
Thanks for the tip, Les.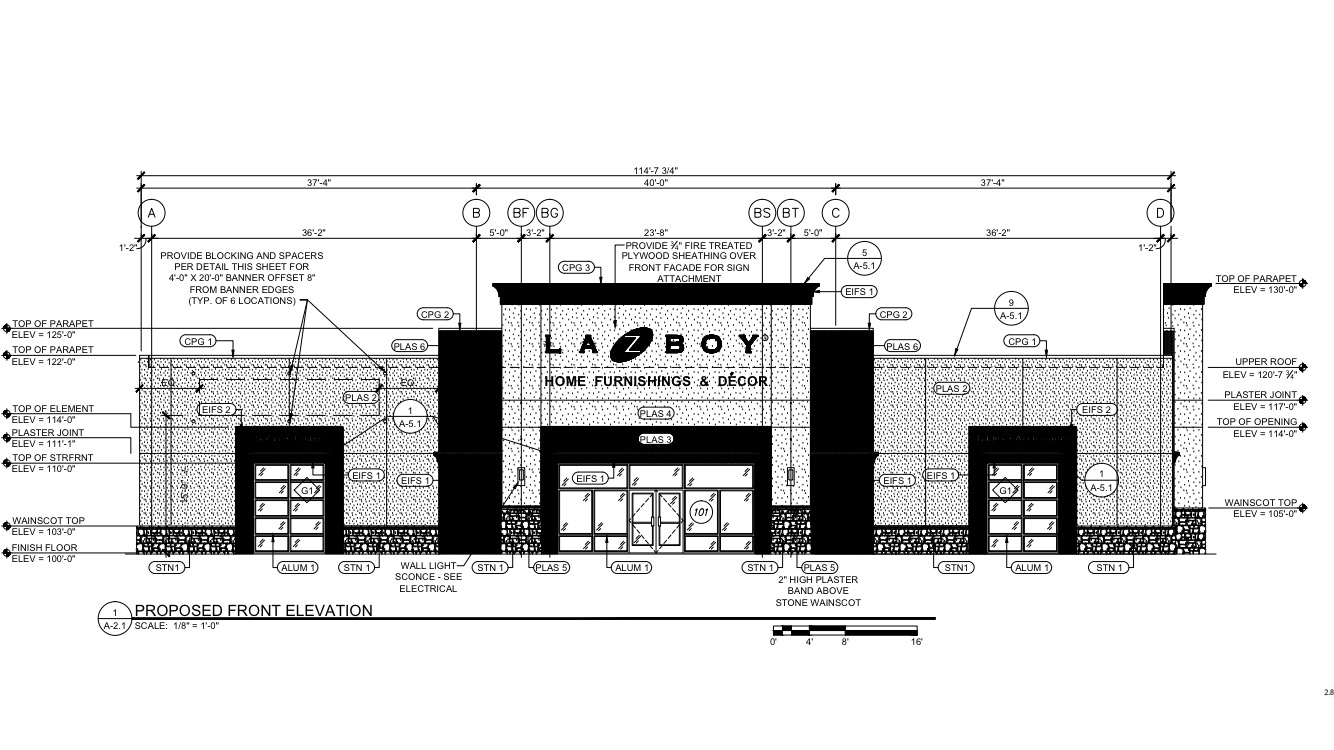 Plans courtesy of Barras Architects