A new, small 6,250 SF shopping center, called La Hacienda Commons, is under construction at 3155 Ambassador Caffery—fronting the semi-new VA Outpatient Clinic.
La Hacienda Commons construction just started and will have about 5 units, according to provided plans from Structure Architecture.
The name of the center mirrors that of the well-known restaurant across the street, called La Hacienda Mexican Grill. This makes sense as the restaurant plans to build a new 6,000 SF location fronting this new development. Currently, La Hacienda Mexican Grill has about 22 tables with plans for about 40 tables in the new restaurant.
The shopping center construction is tentatively set to be completed in May of 2020, which will then be followed by the tentative start of construction for the new La Hacienda Mexican Grill, which could be tentatively completed by late 2020—tentatively. Haha…it's all tentative!
Thanks to Timeline Builders & Structure Architecture for supplying plans & information.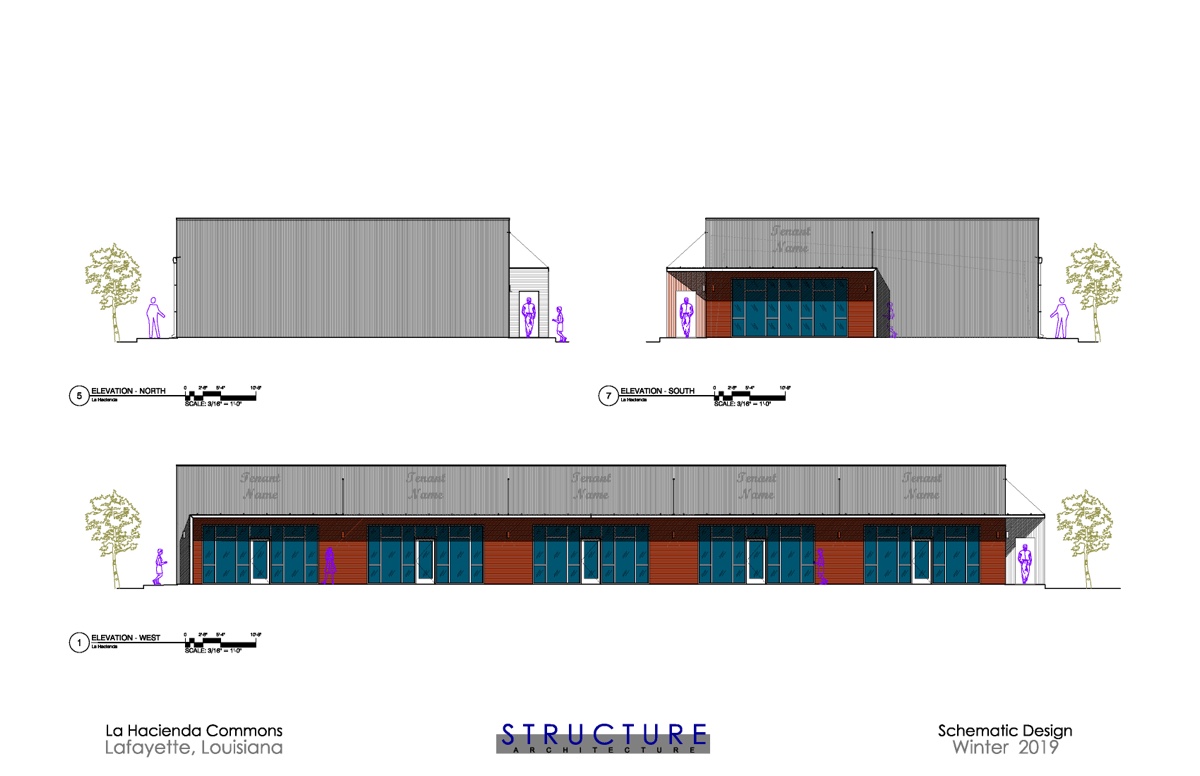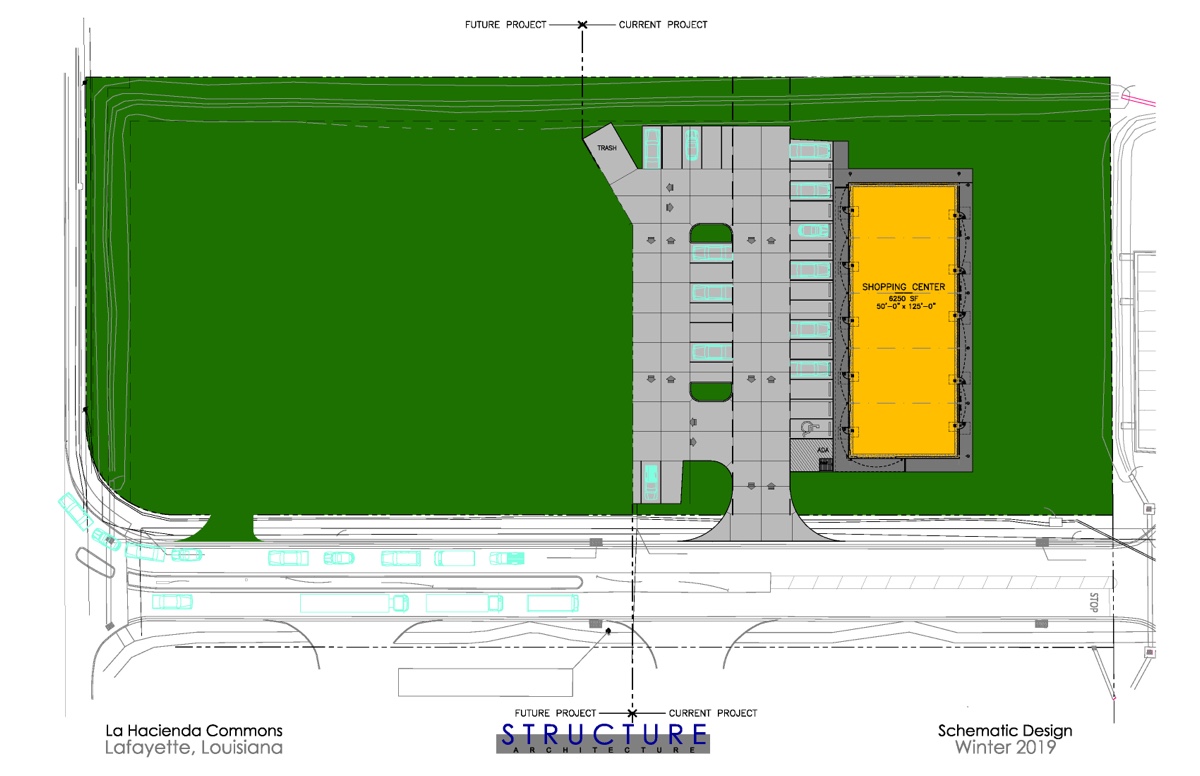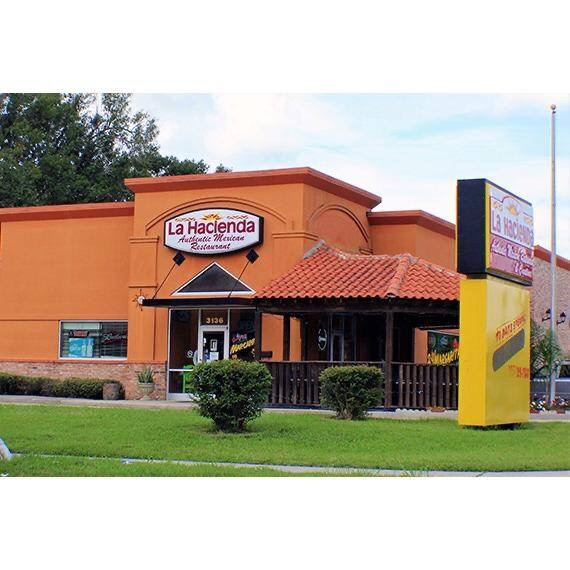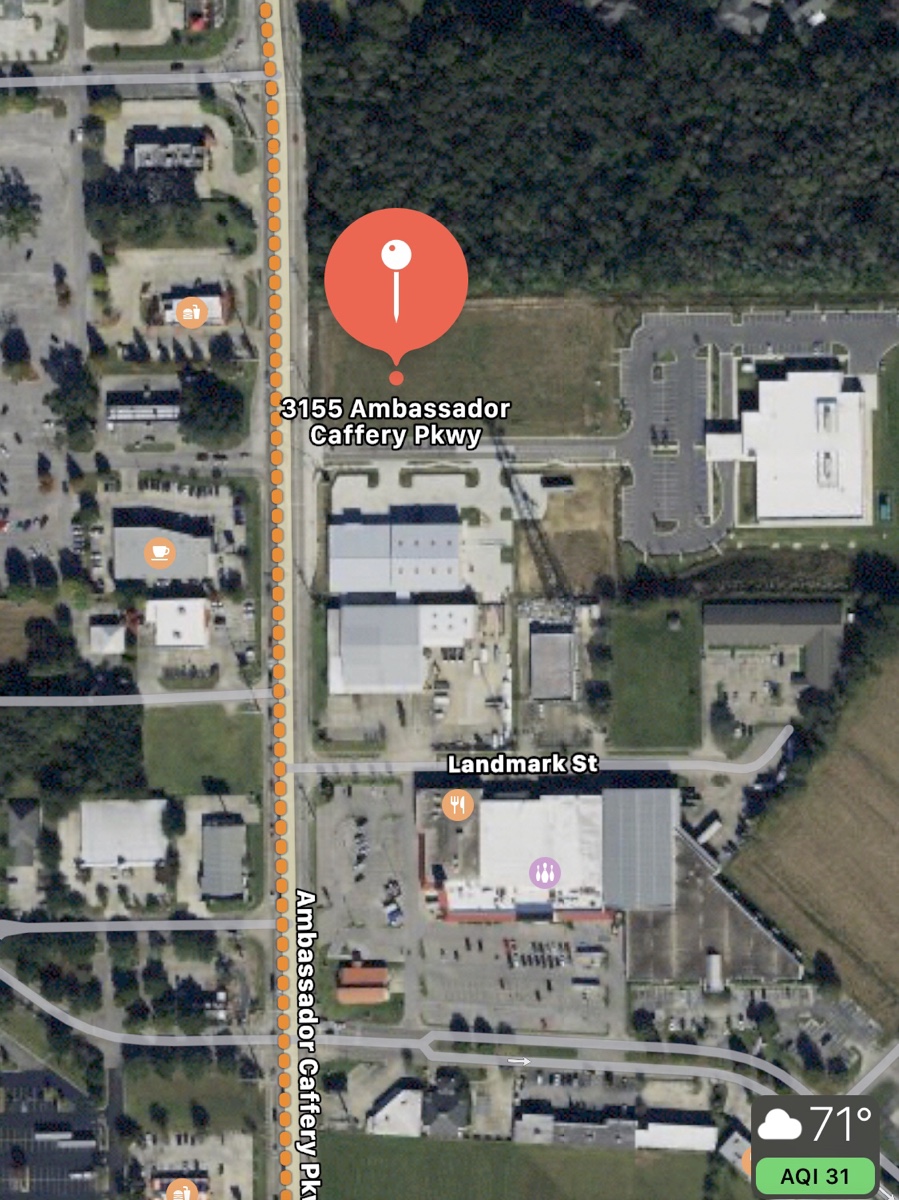 Looking to design & build your business or project in Acadiana? Check out our sponsor, Chase Group Construction, to see how they can help you get started.