UPDATED:
Judice Inn, the popular burger joint that has stood the test of time, is getting a mild make-over.
The green canopy that once hung around the building has been replaced with a bright "Ragin' Cajun Red" canopy. The inside has a fresh coat of paint, the old tables & chairs were thrown out and has been replaced with slotted wood style booths. As for the kitchen, I doubt that will ever get touched, and still no fries, ever! Why mess with success, or building codes?
I even risked my life crossing Johnston Street in full sprint mode, while having several horns being blown at me, just to grab some of these photos.
Judice Inn will be reopening Monday, March 6th, 2017 for all to take a gander and enjoy.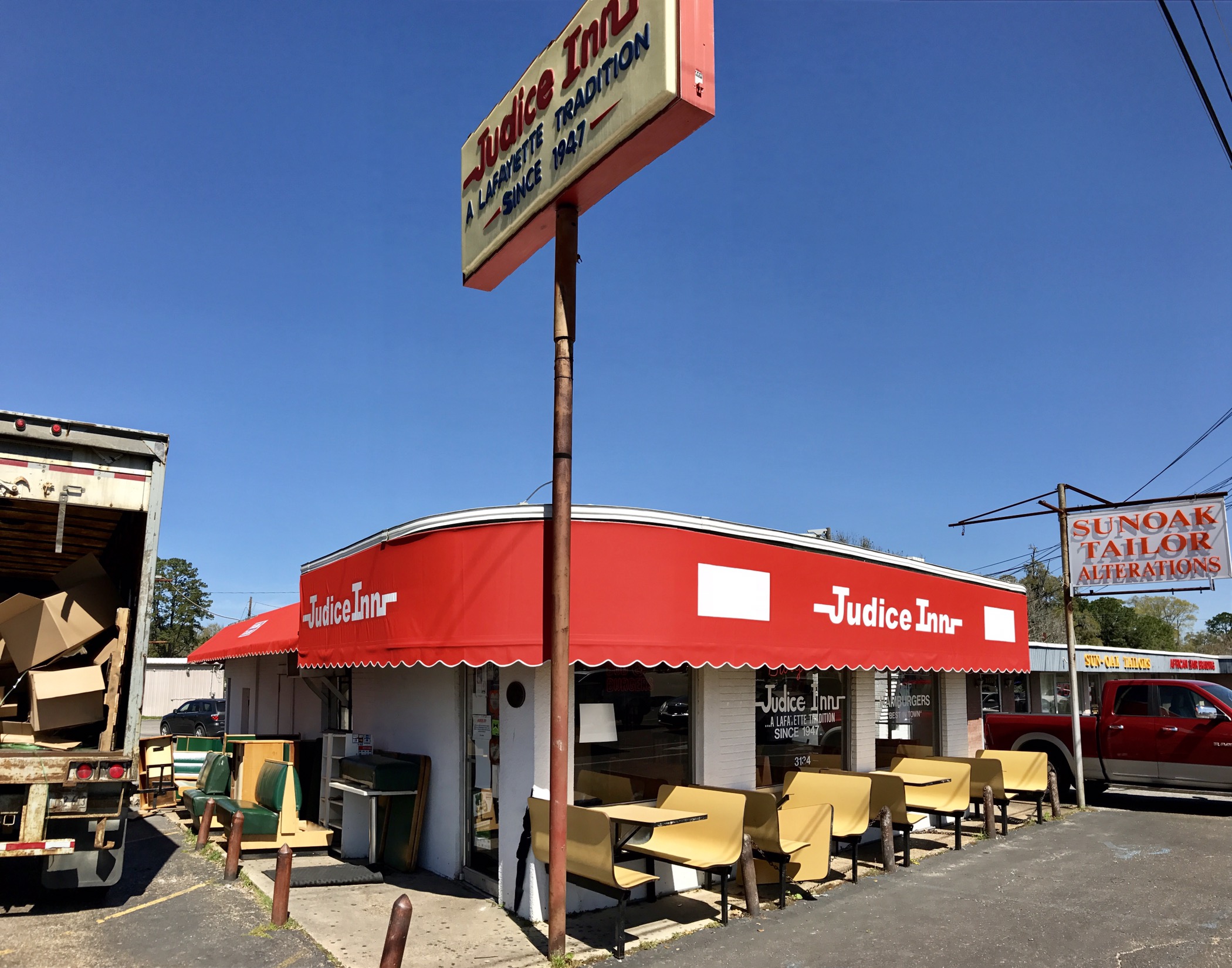 Remodel progress of Judice Inn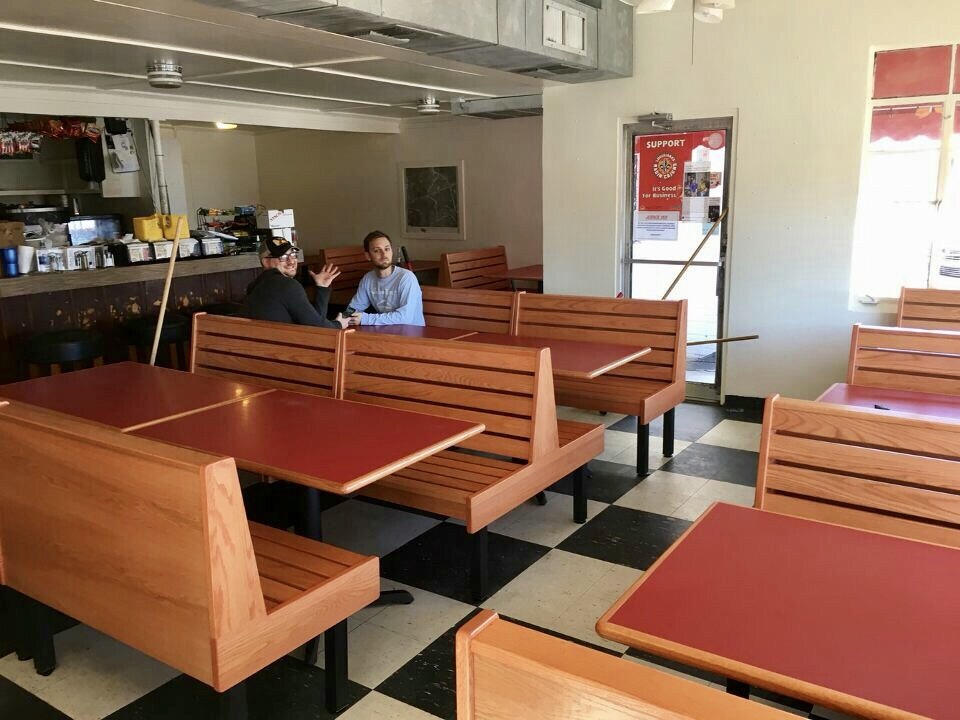 The coveted inside shot with new slotted wood booths. Courtesy of Zach Judice.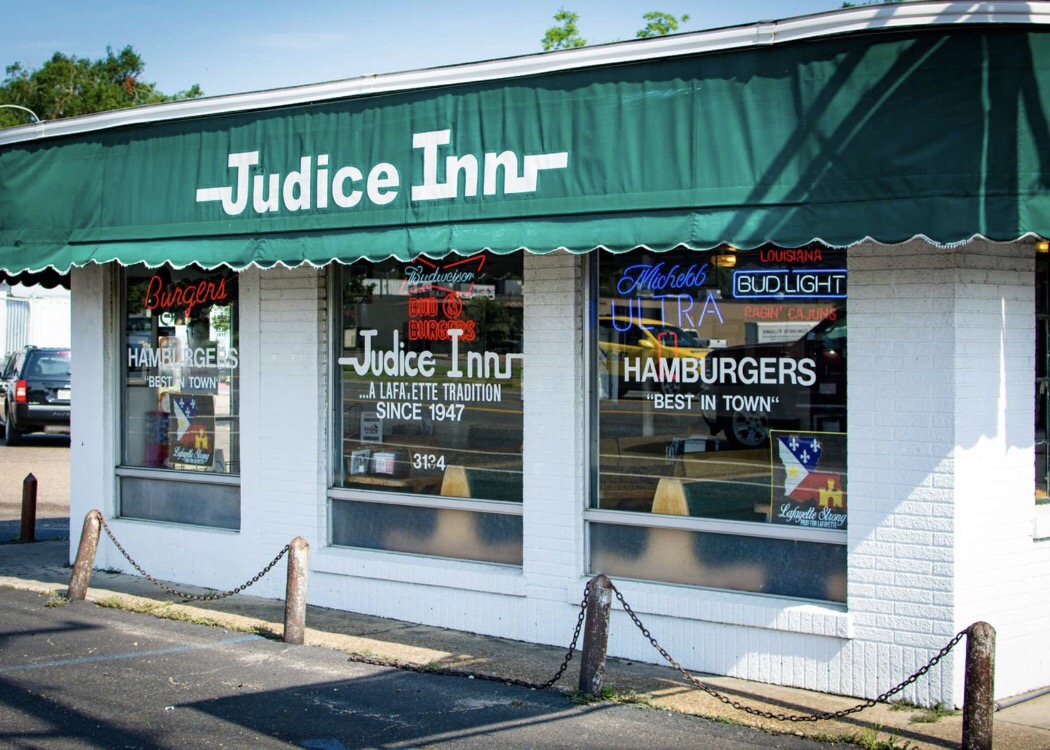 How Judice Inn looked for the longest time. Photo courtesy of Judice Inn Facebook.