The always busy, Jason's Deli restaurant located at 149 Arnould Blvd. will soon have a second Lafayette location with groundwork already starting. Expected completion could possibly be mid to late 2018.
The new, 4,690 sq. ft. stand-alone Jason's Deli restaurant location is set to be constructed at 4512 Ambassador in the Caffery shopping center. This will be a stand-alone restaurant that faces the shopping center in the empty lot next door to O'Reilly's Auto Parts. The new Jason's will have a wrap-around drive-thru, which is something the sister location does not have, and also a small patio—according to plans.
The Caffery shopping center in which the new Jason's Deli is going into is making significant strides to becoming more competitive with neighboring Southside shopping centers.
Side note: some of my favorite dishes at Jason's Deli are: The Amy's Turkey-O, Chicken Pasta Primo, and the Ranchero Wrap—Mmm.
Below is an image of a newly styled Jason's Deli, courtesy of …
Also below, are actual plans for the second Jason's Deli location.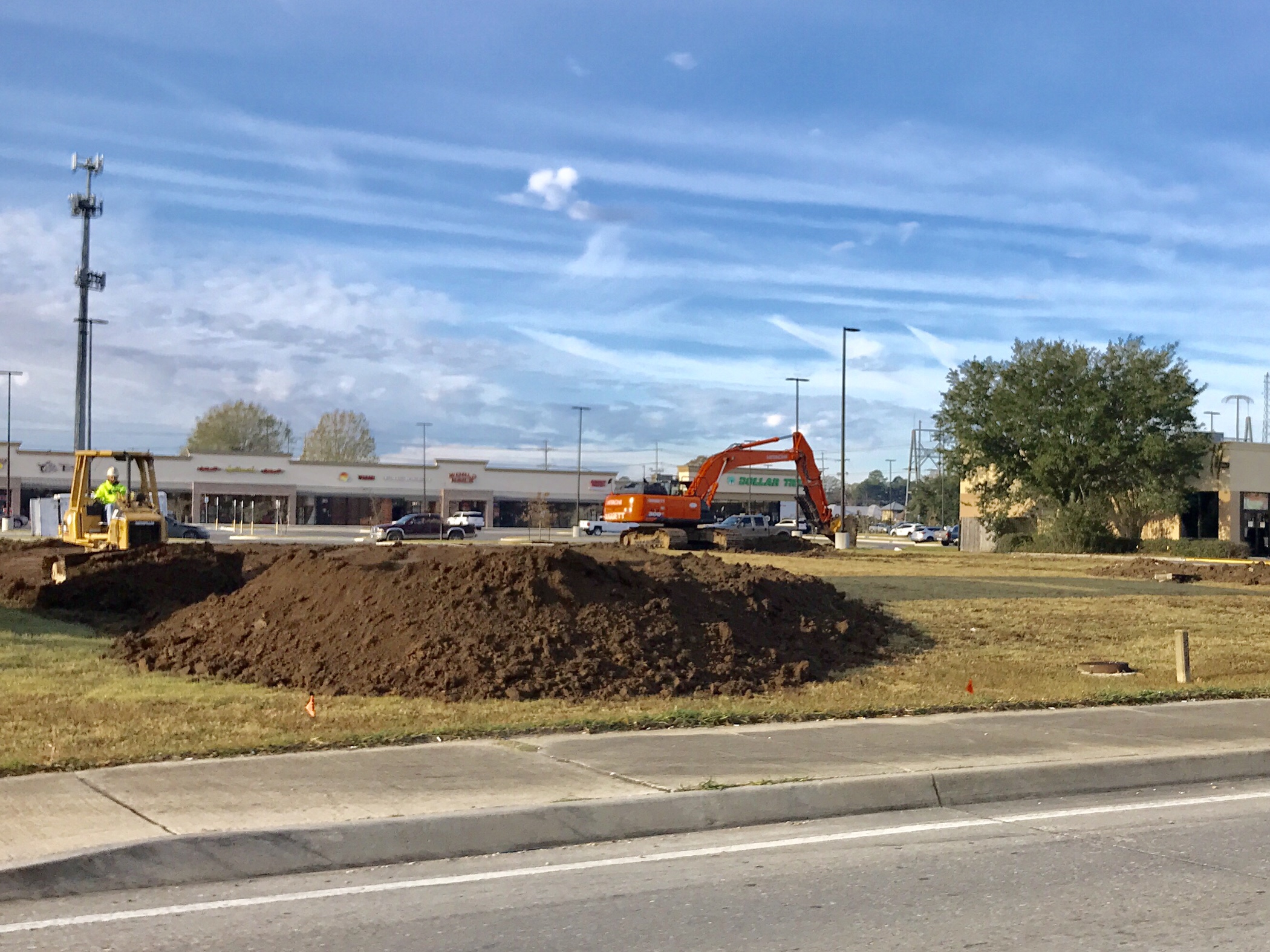 The groundwork for new Jason's Deli has started on the Southside of Lafayette. Photo date 12/14/2017.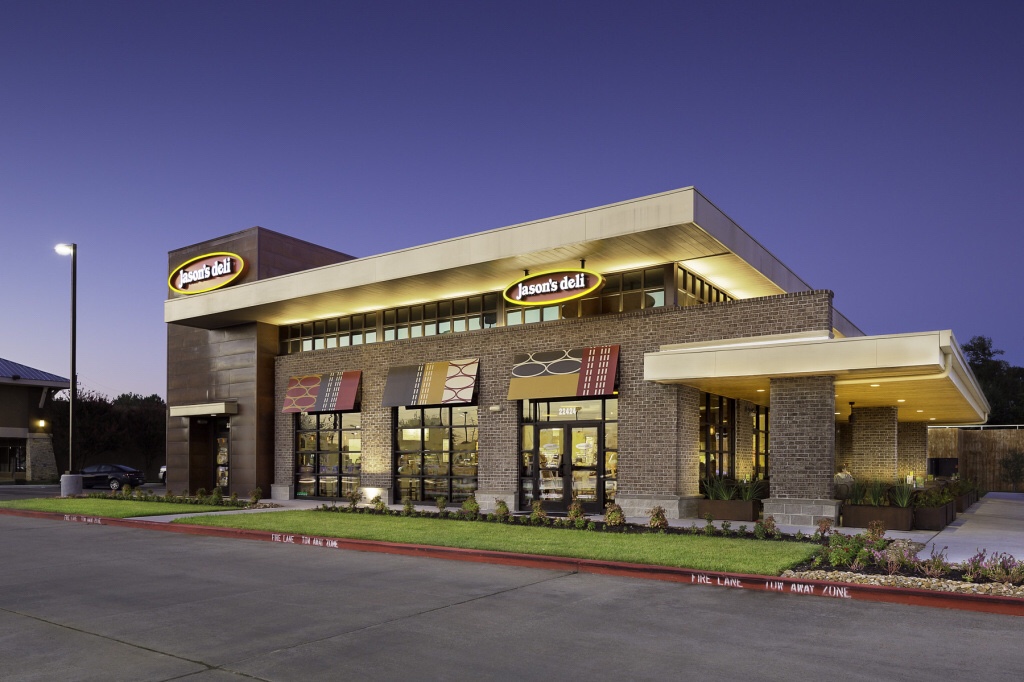 Jason's Deli building photo courtesy of kentucky.com