We recently shared that Izumi, a ramen restaurant, is coming soon to Lafayette in the former Hot Dawg Stop at 2201 Kaliste Saloom Road.
We had a chance to tour the progress of the build-out of Izumi and it is going to be really nice. The floors are a high-gloss decorative concrete, the full bar has two large TVs for game days, there is a traditional Japanese arch near the back, and locally designed & painted wall art by Sara Buteaux.
The food will be the star, of course, with a large selection of "small plates", ramen bowls with a vegan option, along with kitchen-prepared hibachi, and rice & noodle bowls. You'll also be able to control the spice level of your dishes starting with level 1 on up to the "Devil Level", which is for Izumi's signature spice challenge. If you're brave enough to enter the gates of the spice challenge and actually finish, you will win a pretty lit ? prize. Haha, get it, LIT, because it's hot; it's a pun-ishment. Am I fired yet?
Izumi will also have live DJs and other live entertainment during the weekends.
Tentative opening date for Izumi Ramen is set for the month of January of 2019. Follow them on Facebook at facebook.com/izumiramen for more.
In the artwork below, it is in the middle of being completed. Finished artwork will be shown at the opening. 🙂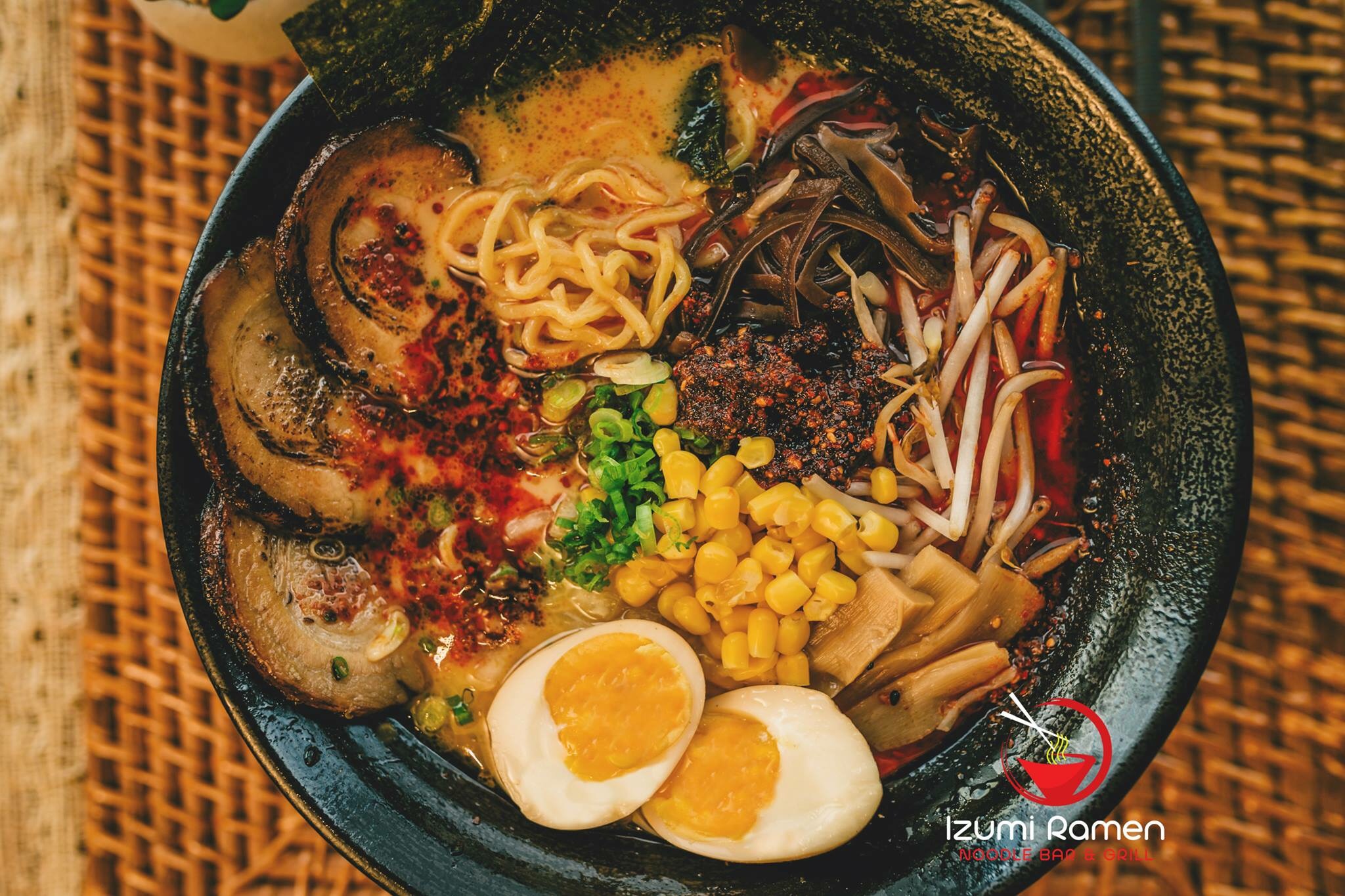 Flaming Tonkotsu. Actual bowls from Izumi Ramen.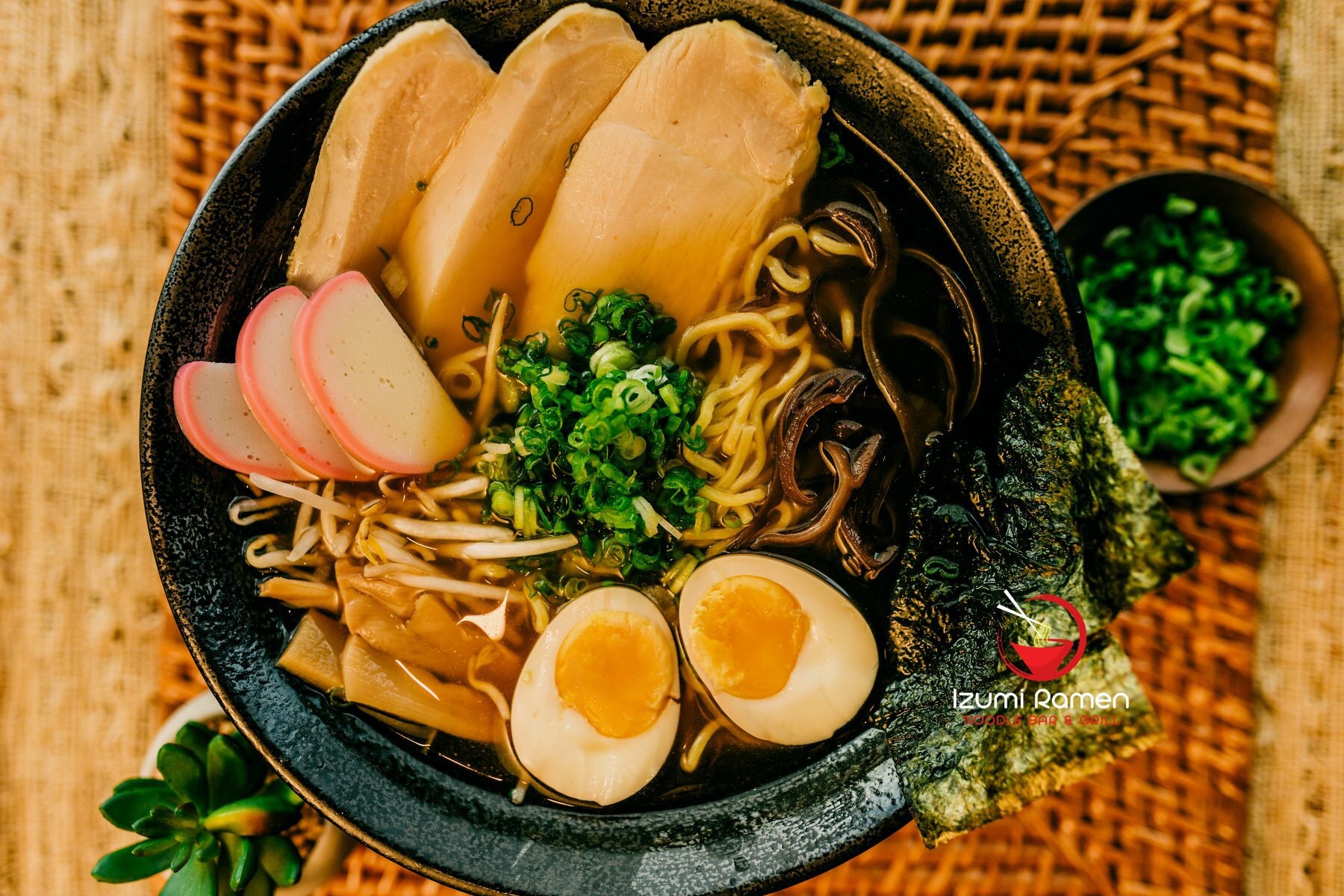 Dragon Shoyu. Actual bowls from Izumi Ramen.