Lafayette's first Newk's Eatery is set to open Monday, October 26th and I have some of the first sights & taste from inside the store. For location and opening date times, click here. The Newk's brand is founded by the same group that founded McAlisters Deli; surely, you guys know that place. Lafayette is the first city to unveil the updated Newk's design; how lucky are we? The concept of Newk's is similar to what you'd find in many other fast-casual settings around town. You walk in, order, get a number, but before heading to your table you have to visit the signature round table that is filled with all kinds of extra freebies. After that, you grab your drinks and wait a few short minutes for your food to arrive to your table. Their menu is pretty awesome, if I am allowed to say so. You have choices like BBQ pizza(white or traditional BBQ sauce, baked potato soup, salads, or a grilled chicken sandwich. There are many choices within those categories and all of them are made with same day prepared ingredients. When it comes to the design of the restaurant, most older designs have a teal color that is painted throughout. The updated design of Newk's has changed the teal color of the paint to an olive green, but they have kept settle nuances of teal in the store, like the drinking straws for example. Some other details were left barely touched so that the overall Newk's feel would remain intact. Newk's plans to open about 20 new locations per year, if I understood that correctly. They're also planning the 100th store Grand Opening towards the first quarter of the new year(2016). Good news for Lake Charles, you too will also enjoy your very own Newk's Eatery soon. If you follow Developing Lake Charles, he will have more details to come. For now, please enjoy some of the photos that I so kindly took for you all.
Inside front of store.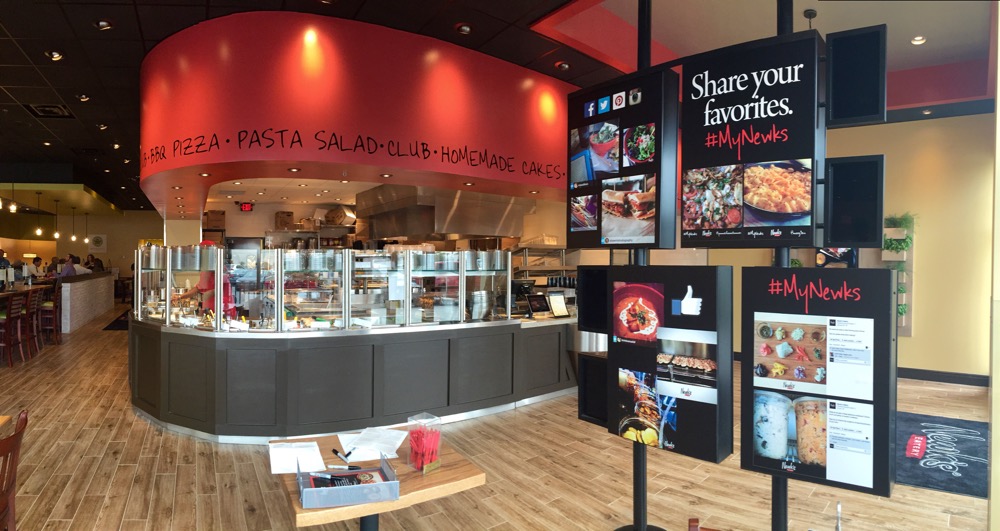 Shot of Round Table.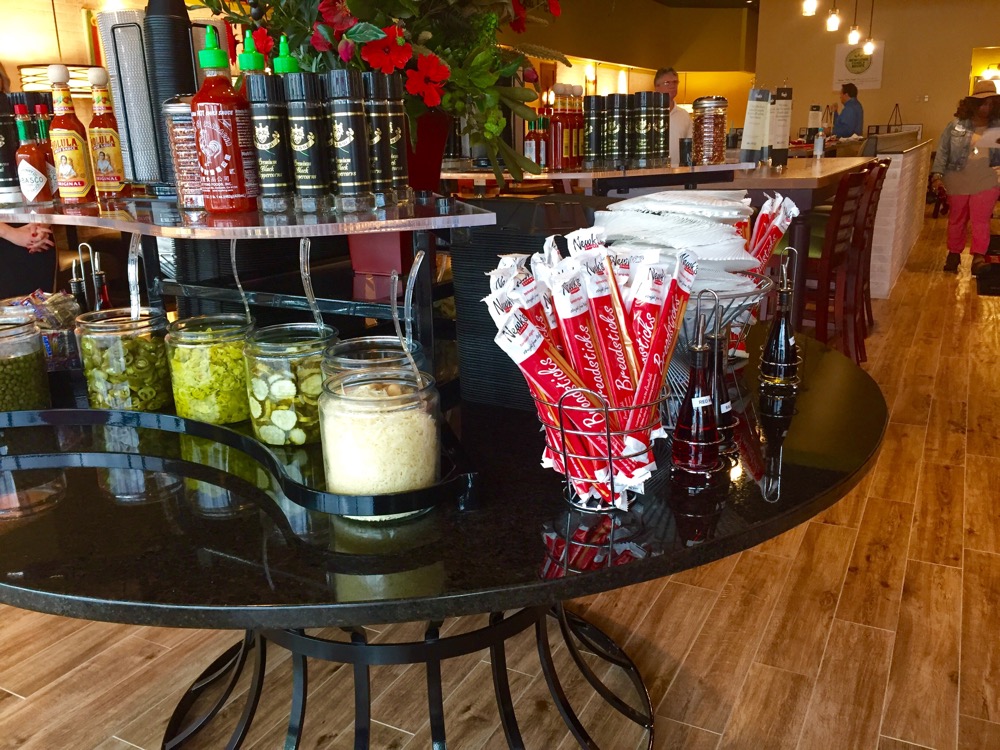 Panoramic of front of store with Round Table.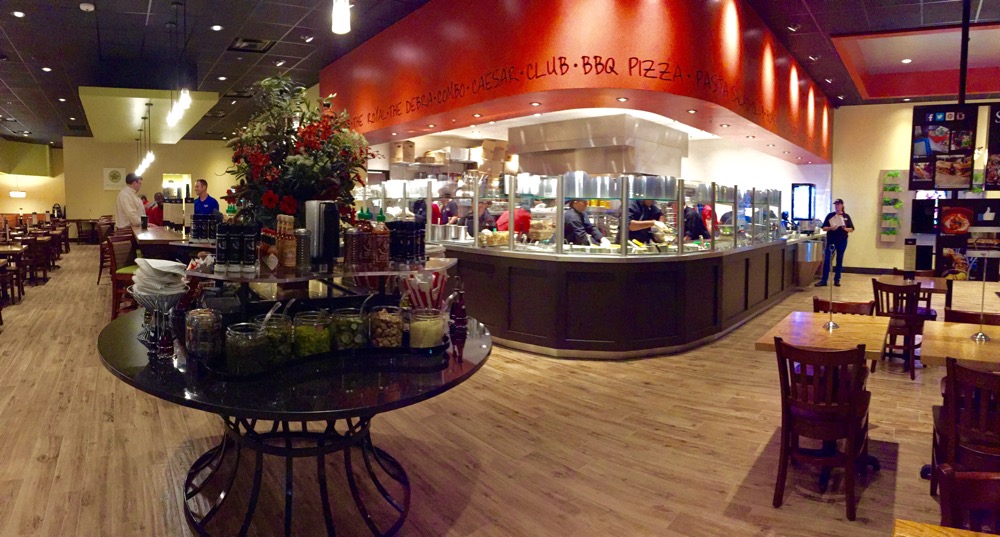 More front store shots.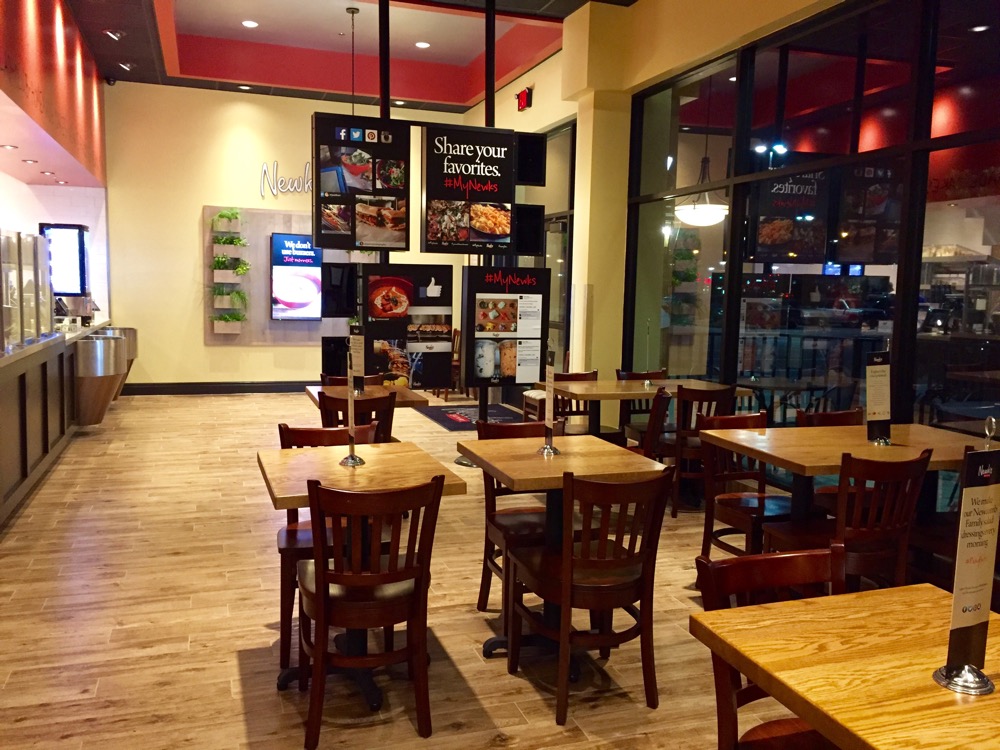 Grab-n-go counter.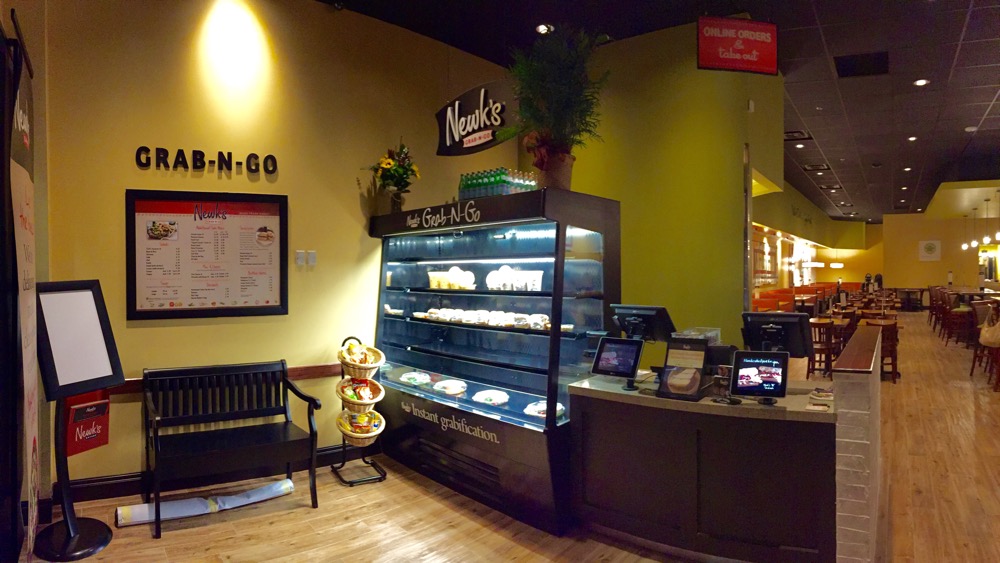 Shot of rear store with Lafayette painting inspired by painting from the Oxford store.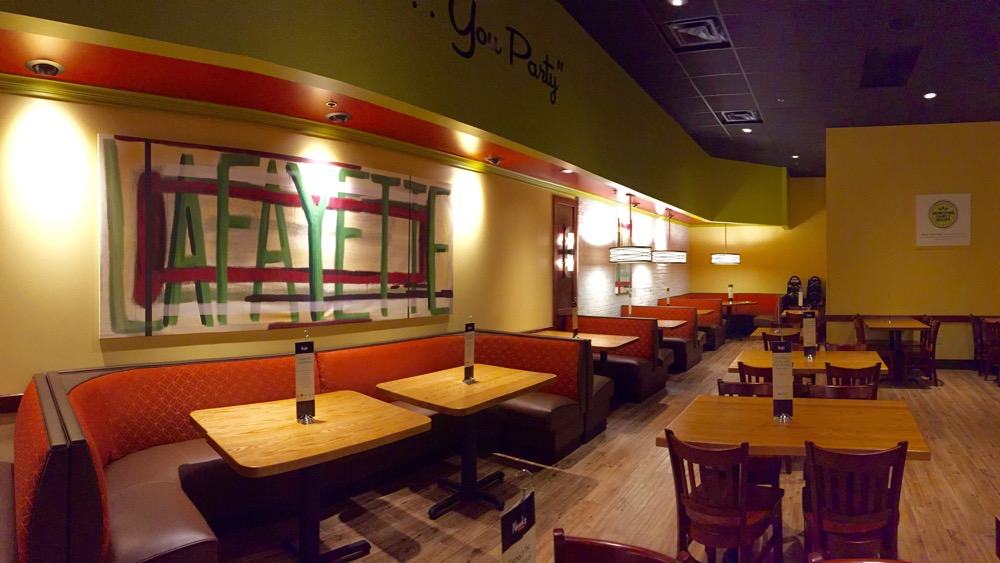 Shot of high top tables with drink station behind.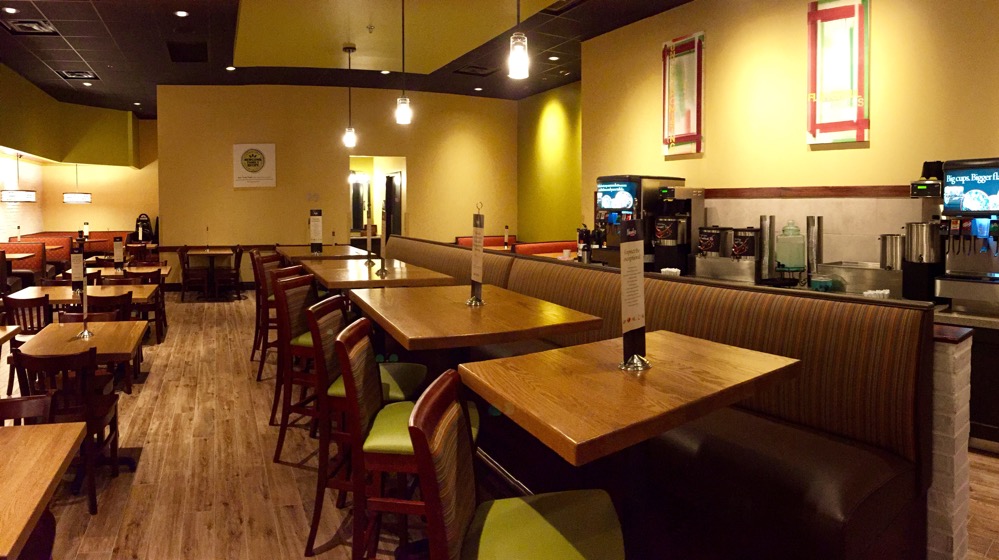 Hourly partner preparing Pizza.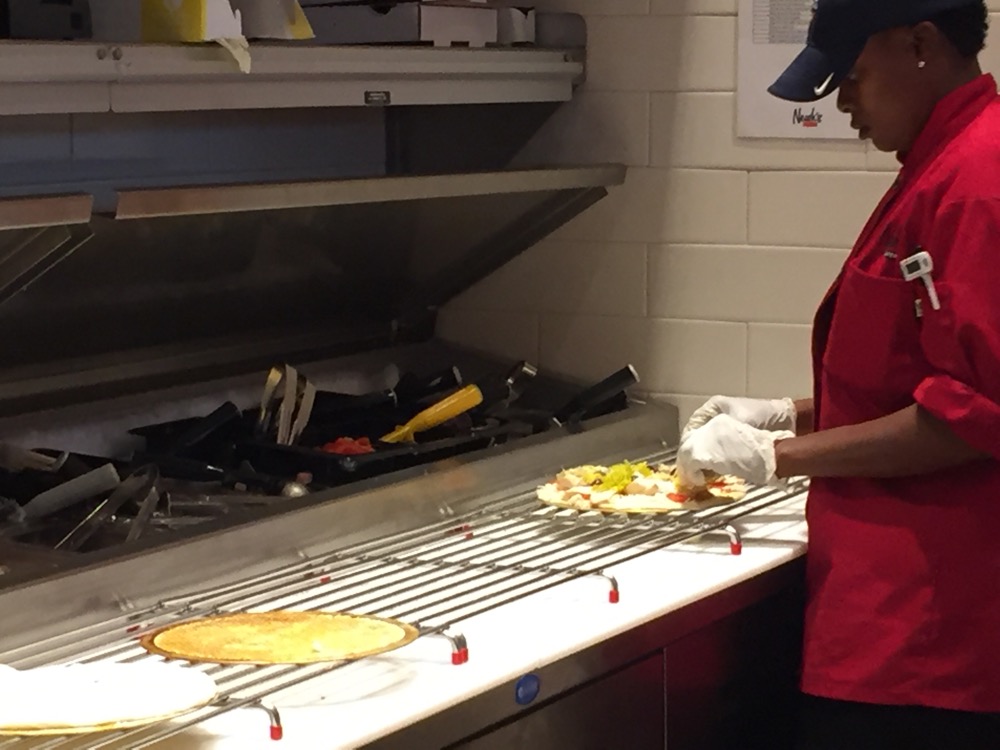 House-made croutons.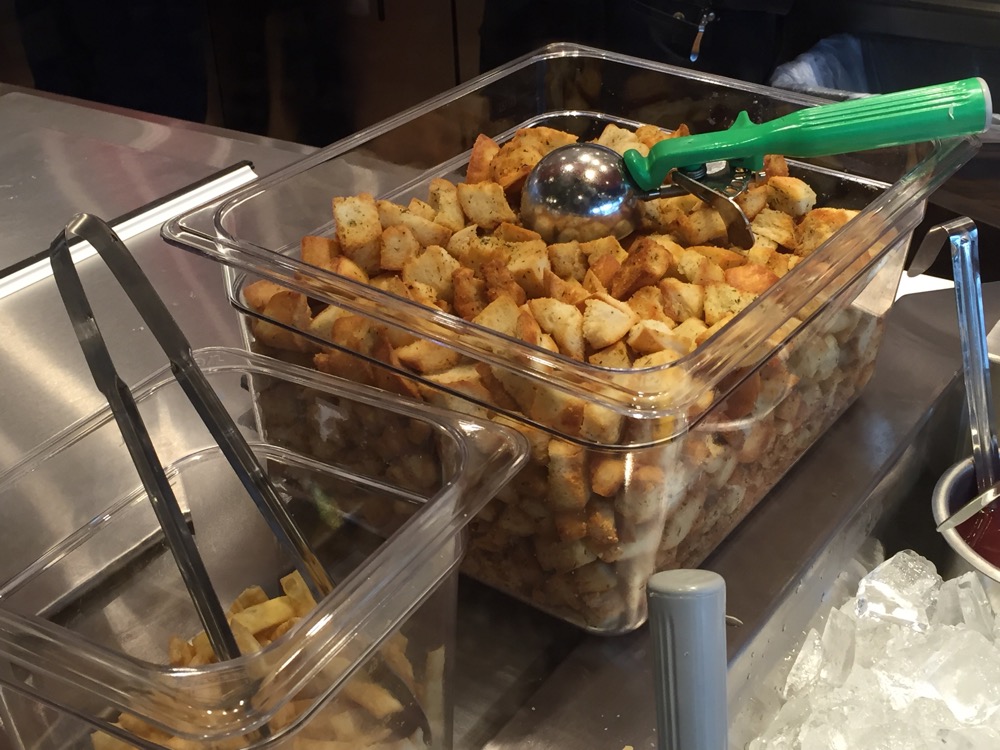 Making salad.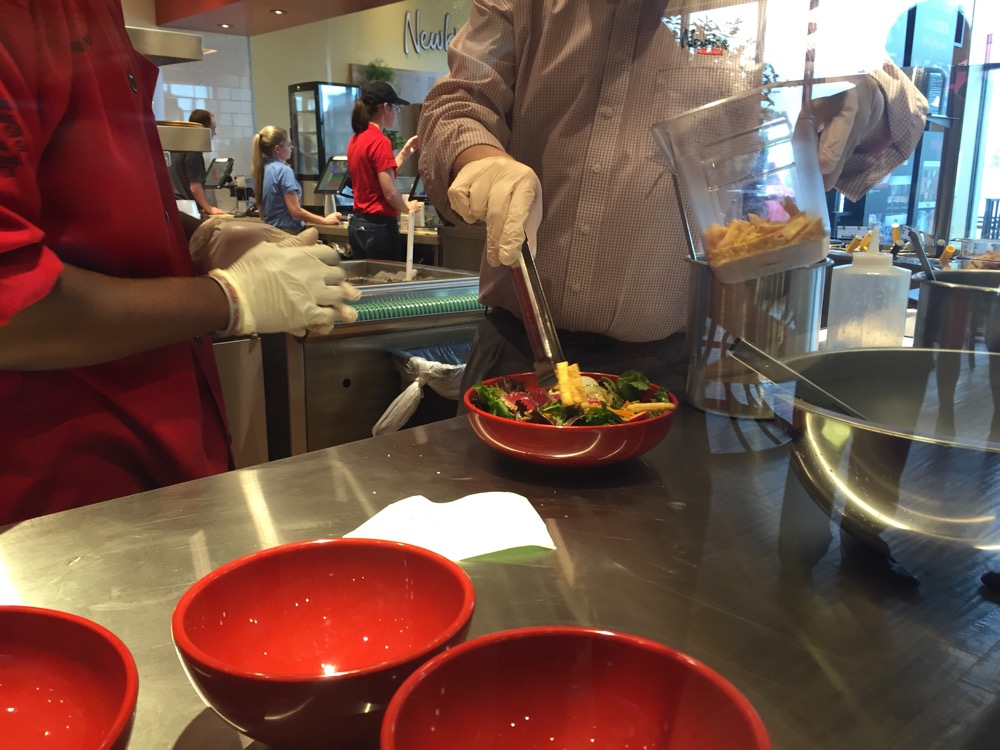 Food tray with sandwich & Ahi Tuna Salad.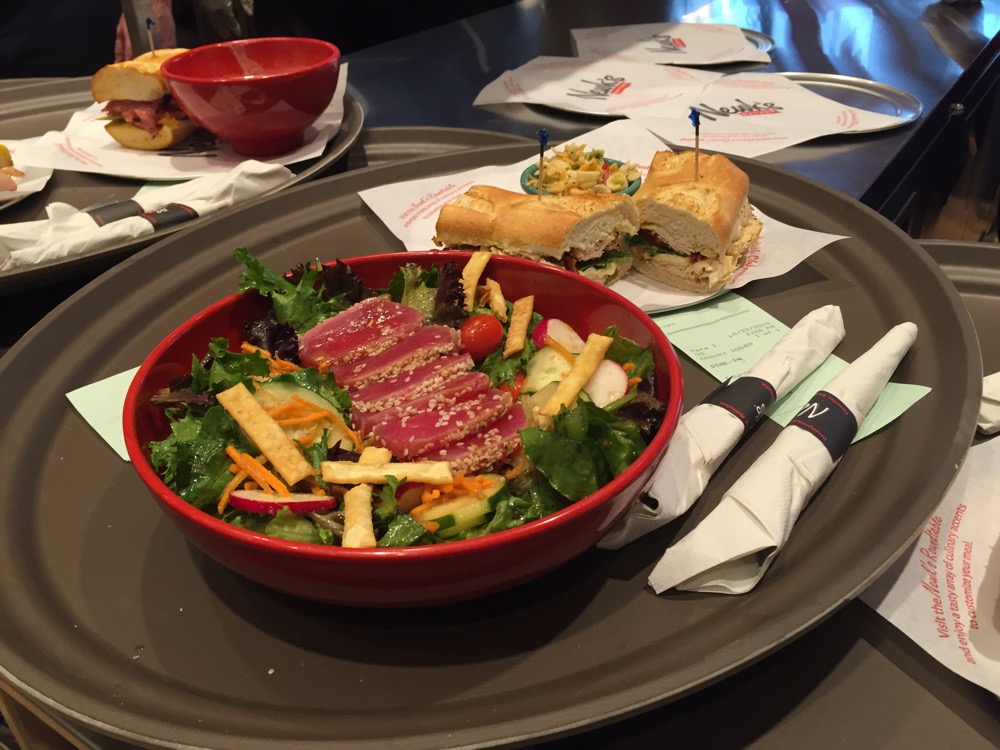 Grilled Chicken Sandwich.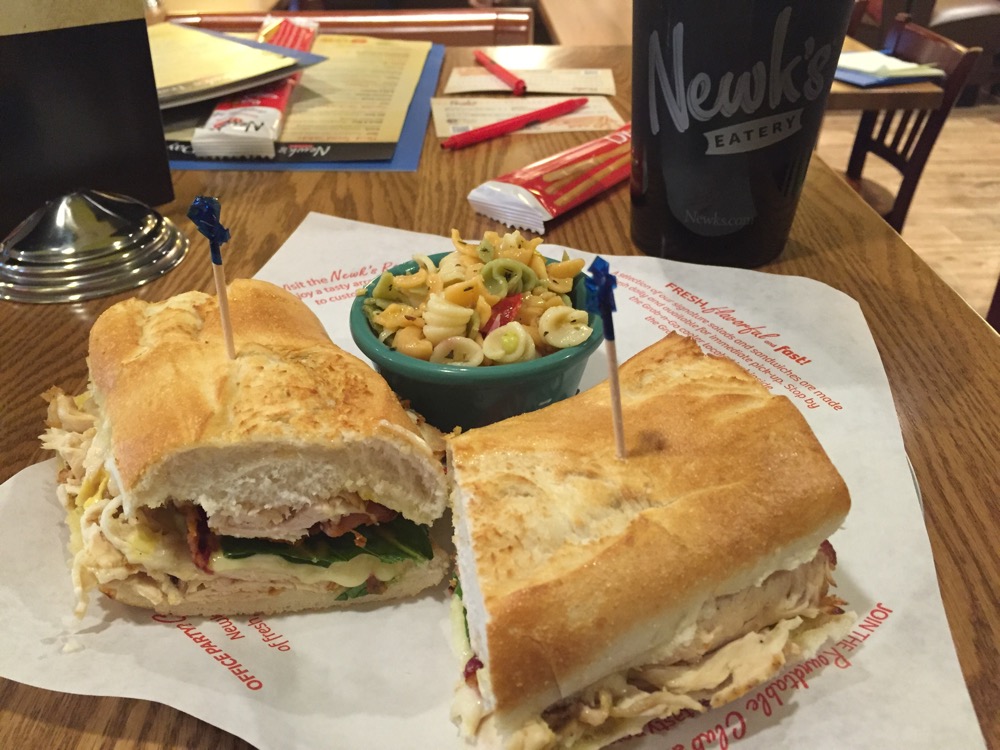 BBQ Chicken Pizza.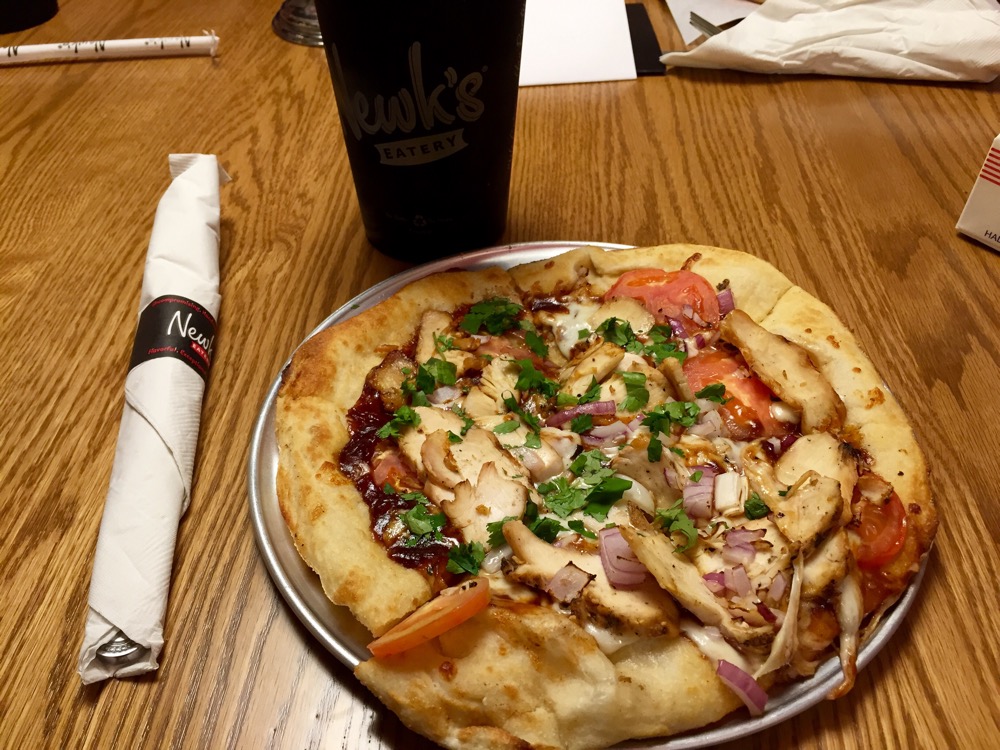 Newk's Club with Loaded Potato Soup.