The Bayou Church is nearing the completion of its new 32,485-square-foot expansion following the destruction of its former ministry building caused by Hurricane Delta in 2020. The church, located at 2234 Kaliste Saloom Road, had originally considered rebuilding the 45-year-old building, which was originally Roller City years ago but decided on a new, modern design that would better serve their growing congregation as well as the local community surrounding the campus.
Keep scrolling to see all the photos!
"For over a year, our leadership teams have been in the process of seeking God, praying, dreaming, listening, learning, and planning. We have worked with experts in different industries, resulting in a campus master plan that we believe will shape the future of our church," said The Bayou Church when deciding to move forward.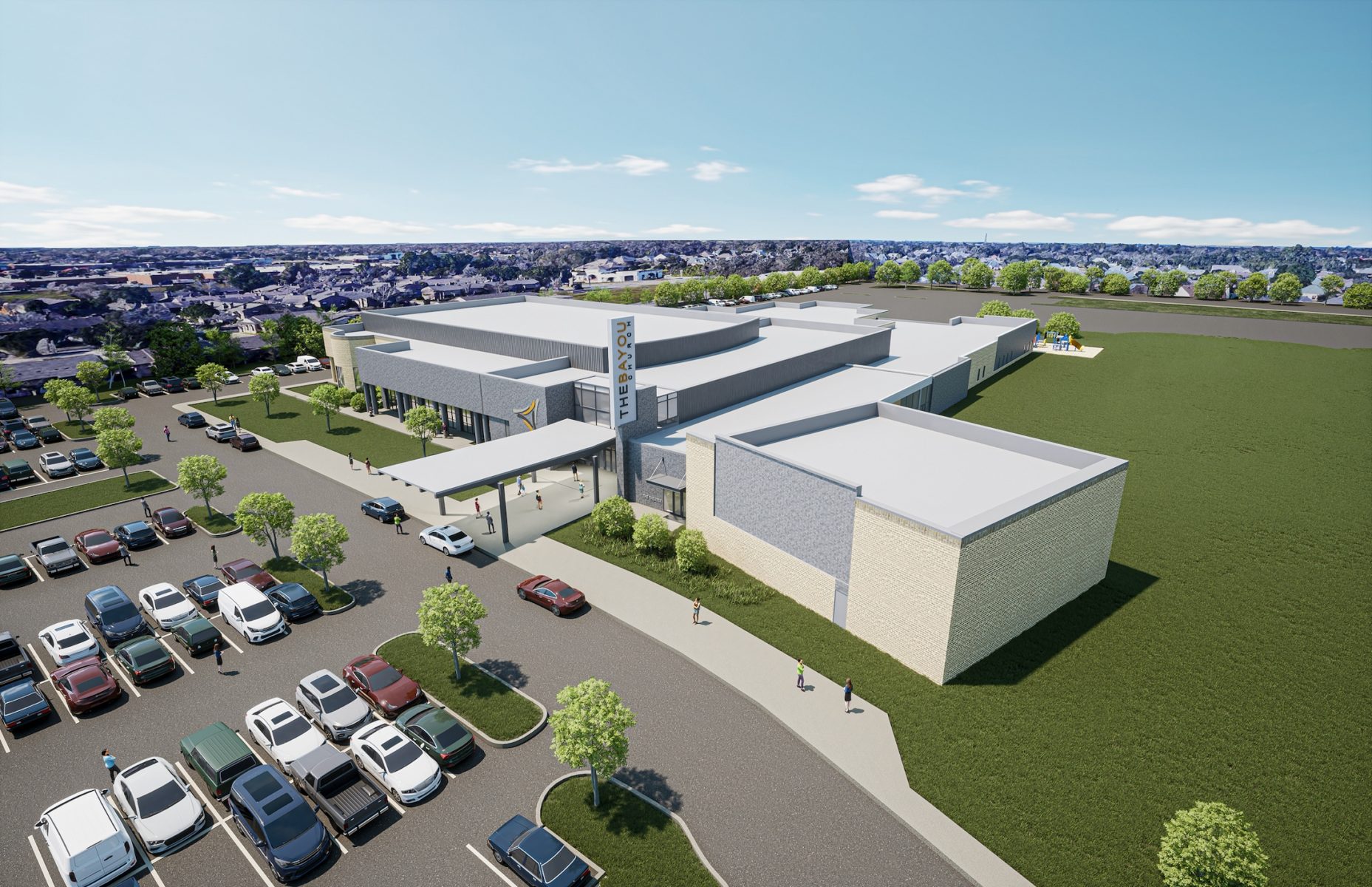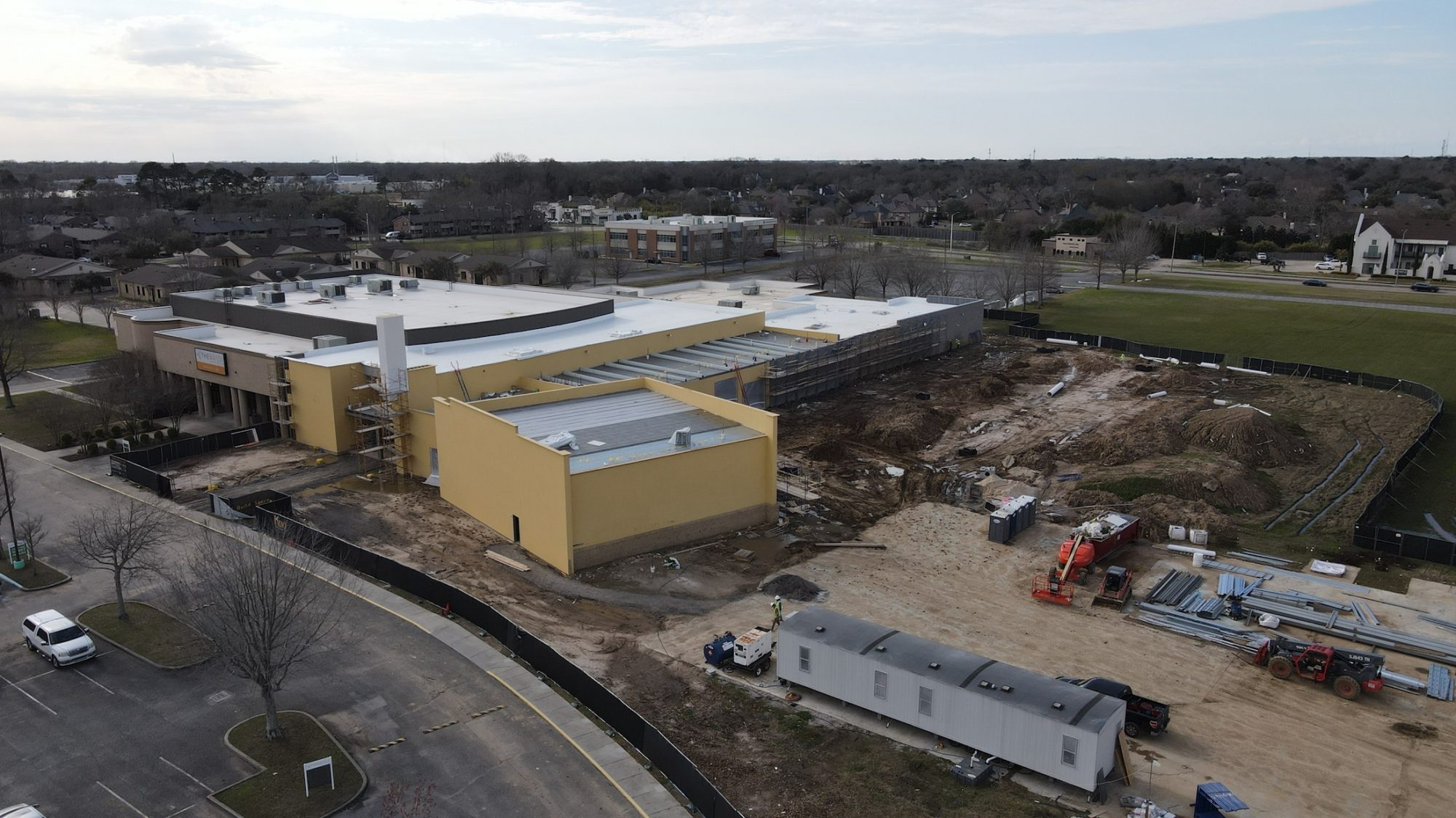 Digital & Actual Aerial View
The demolition of the old 45-year-old building, formerly Roller City, was completed by Kent Design Build, which served as worship and event space since it was purchased in 1986.
As the demo began, Pastor Sean shared, "It's a bittersweet day as this building has had so much ministry for decades⸺so many small groups, worship services, gatherings, meetings, people finding community, and so many people led to Christ in this place. We are thankful for the use of this building, but we're excited about what the future holds."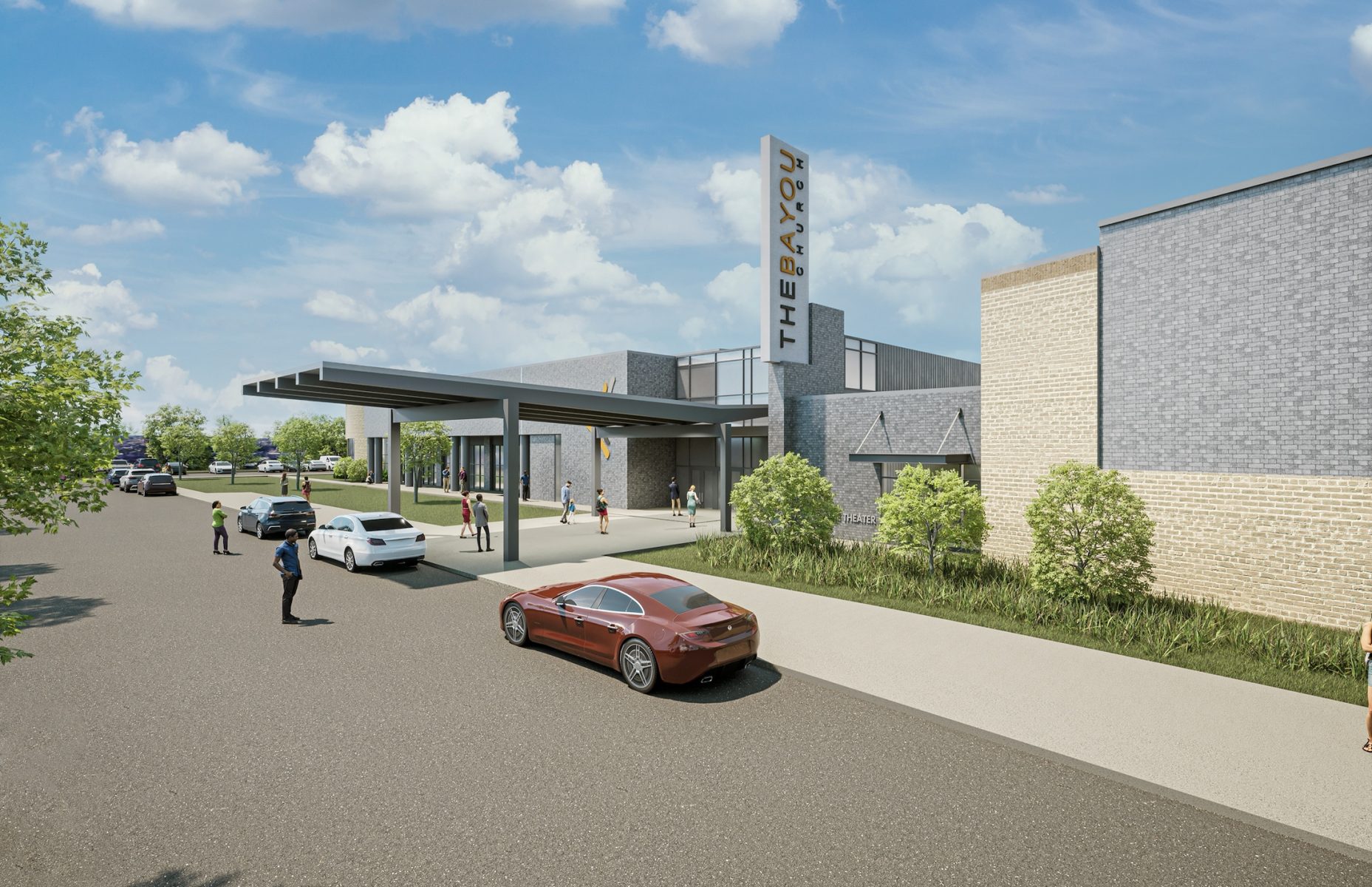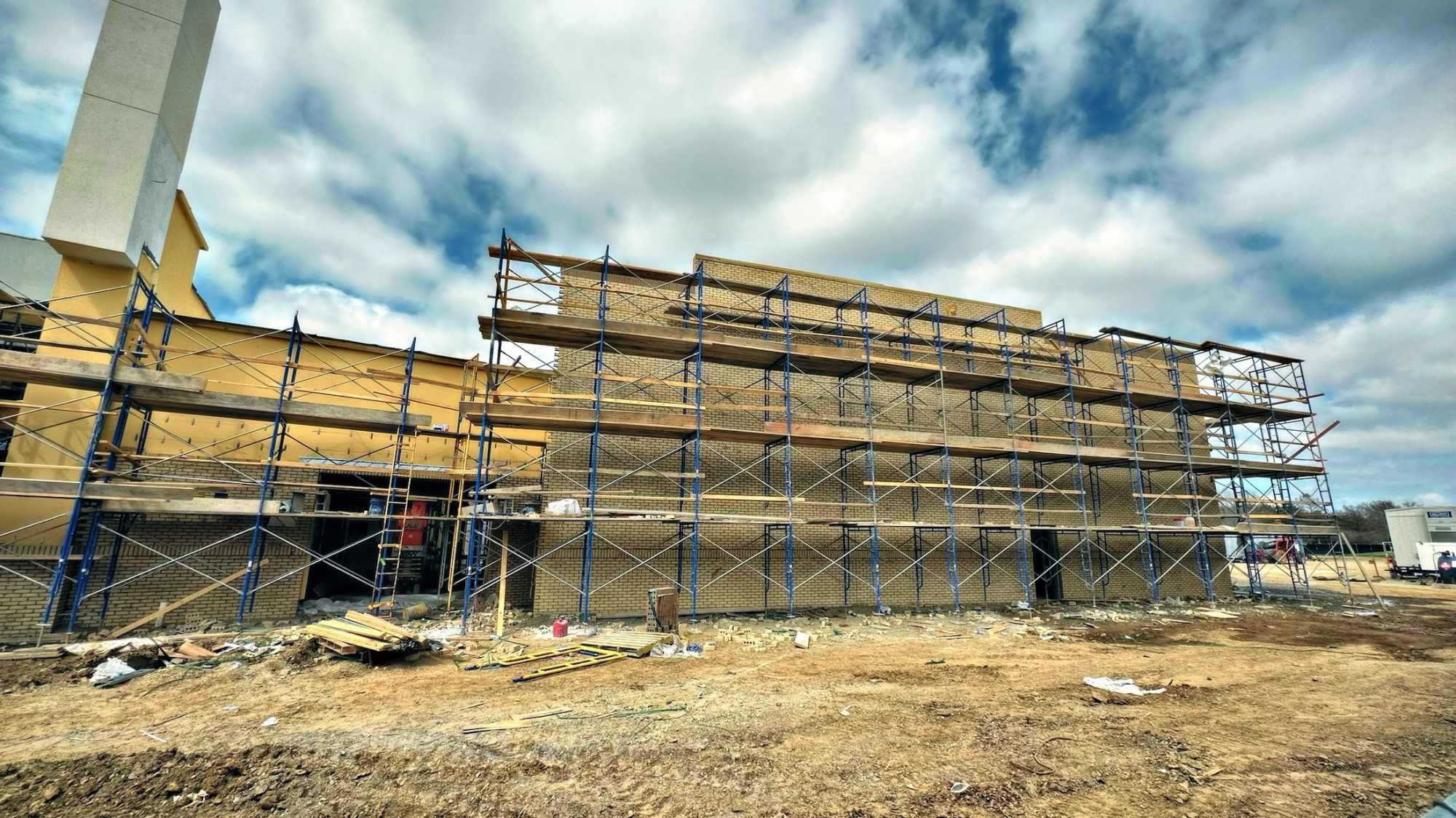 View of the new front entrance
The expansion project was kicked off with a groundbreaking ceremony on Sunday, May 15, 2022, with 200 people of all ages in attendance, including Mayor-President Josh Guillory and Councilman Josh Carlson, as well as Pastors Daniel Kelly of Harvest Church and Alex Lazard of Destiny of Faith.
Valued at $9.5 million, the new expansion will feature a new central lobby, which will serve as the main entrance as well as the campus-wide common space before & after services. This new centralized space will feature The Bayou Church's "First Steps" space, a coffee shop that will be operated by a to-be-determined local coffee shop vendor, and ample restrooms! Just off of the common area will feature a 250-seat multi-purpose worship venue with multiple restrooms, and a brand new kids & youth ministry space featuring 3 individual worship spaces complete with platform, seating, and tech booths. The kid's space also features a new, centrally located preschool space providing one singular check-in space for parents, which increases safety for their young ones.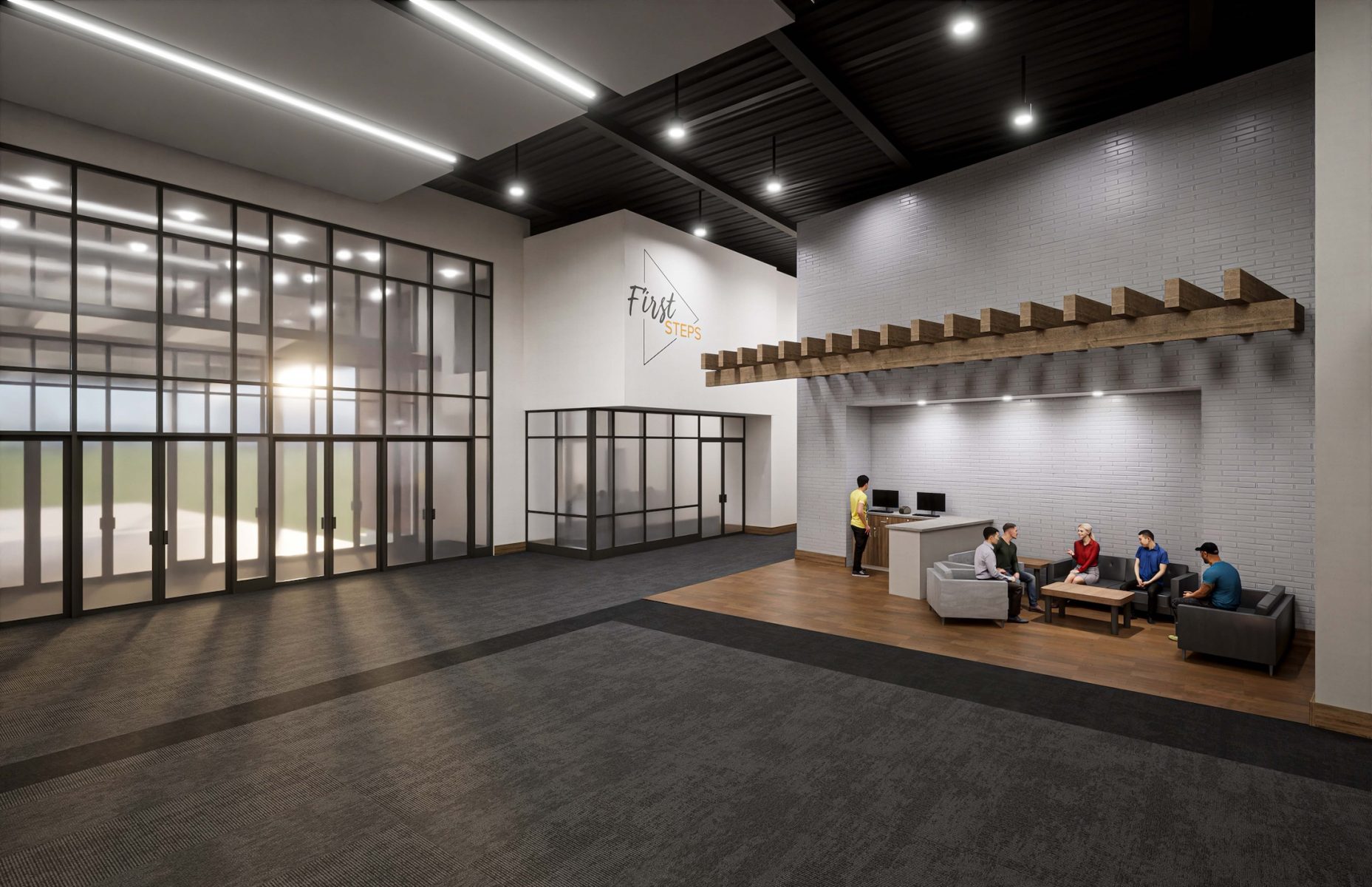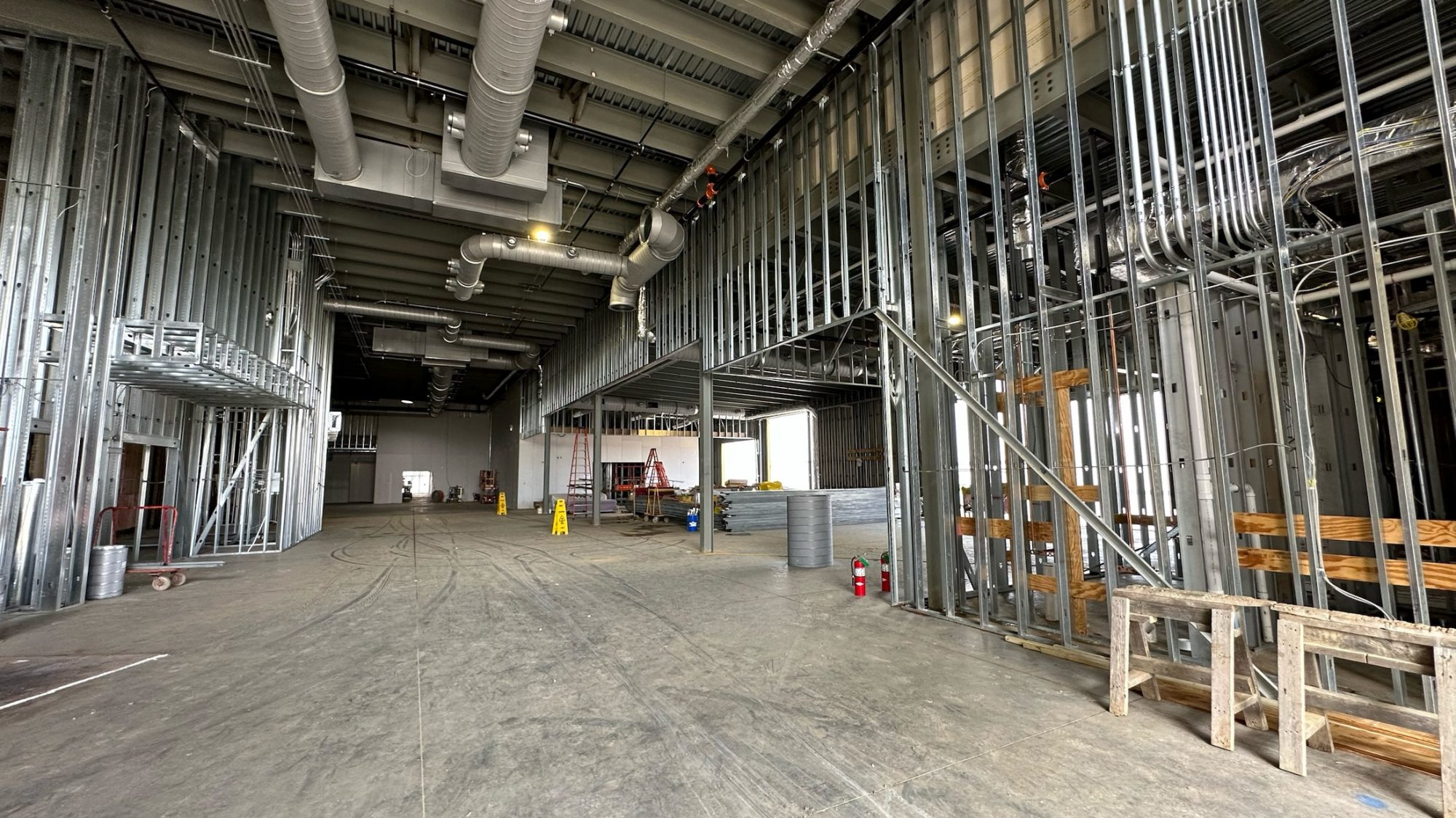 Central Lobby Corridor
As construction draws near to completion, which is estimated to be completed in another 3-4 months or so, The Bayou Church will begin plans for the big unveiling and will invite the community to come to check out the space personally.
For more information and up-to-date progress, visit The Bayou Church's website page specific to this project at https://thebayouchurch.org/decades/decades-vision.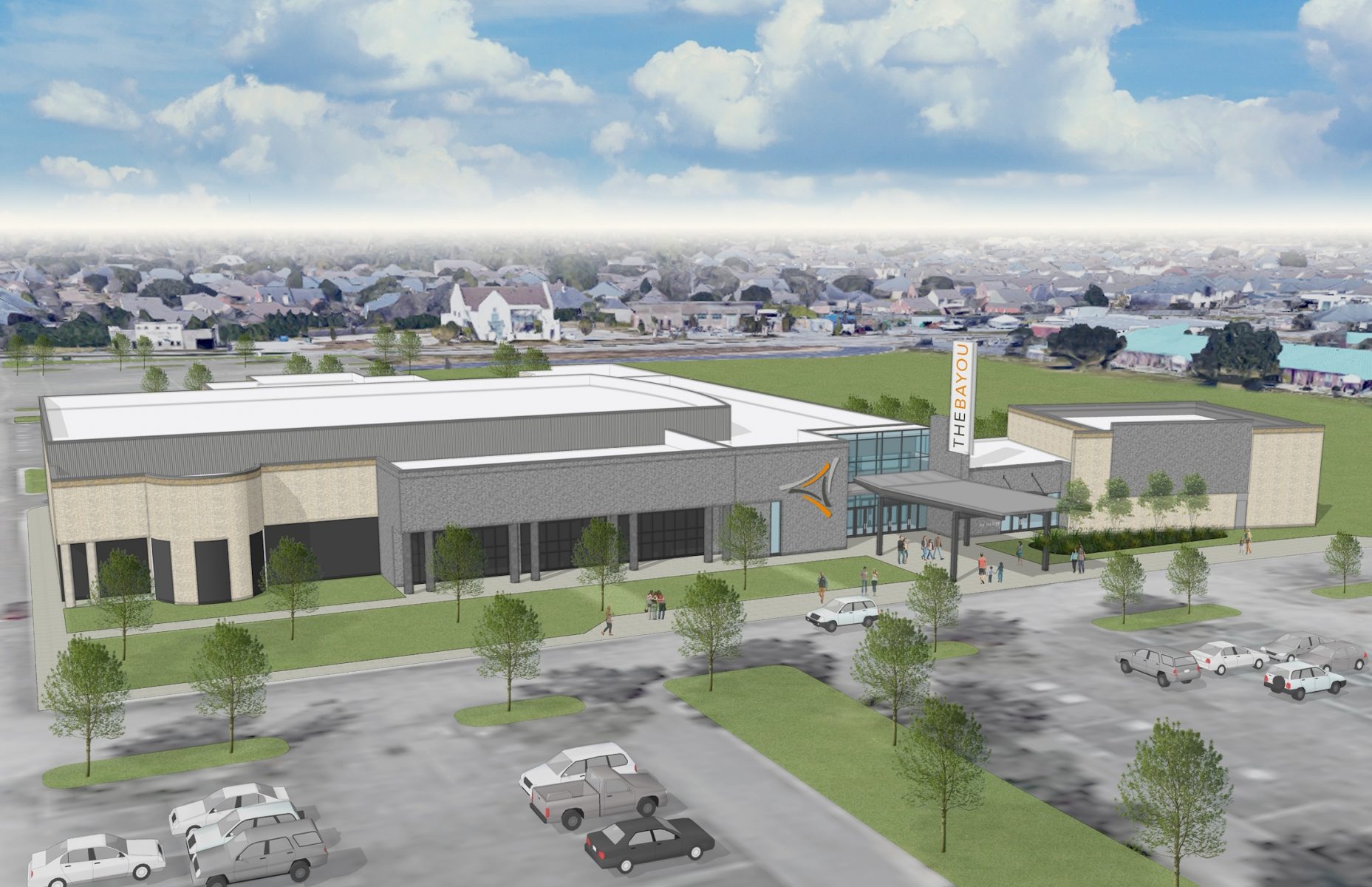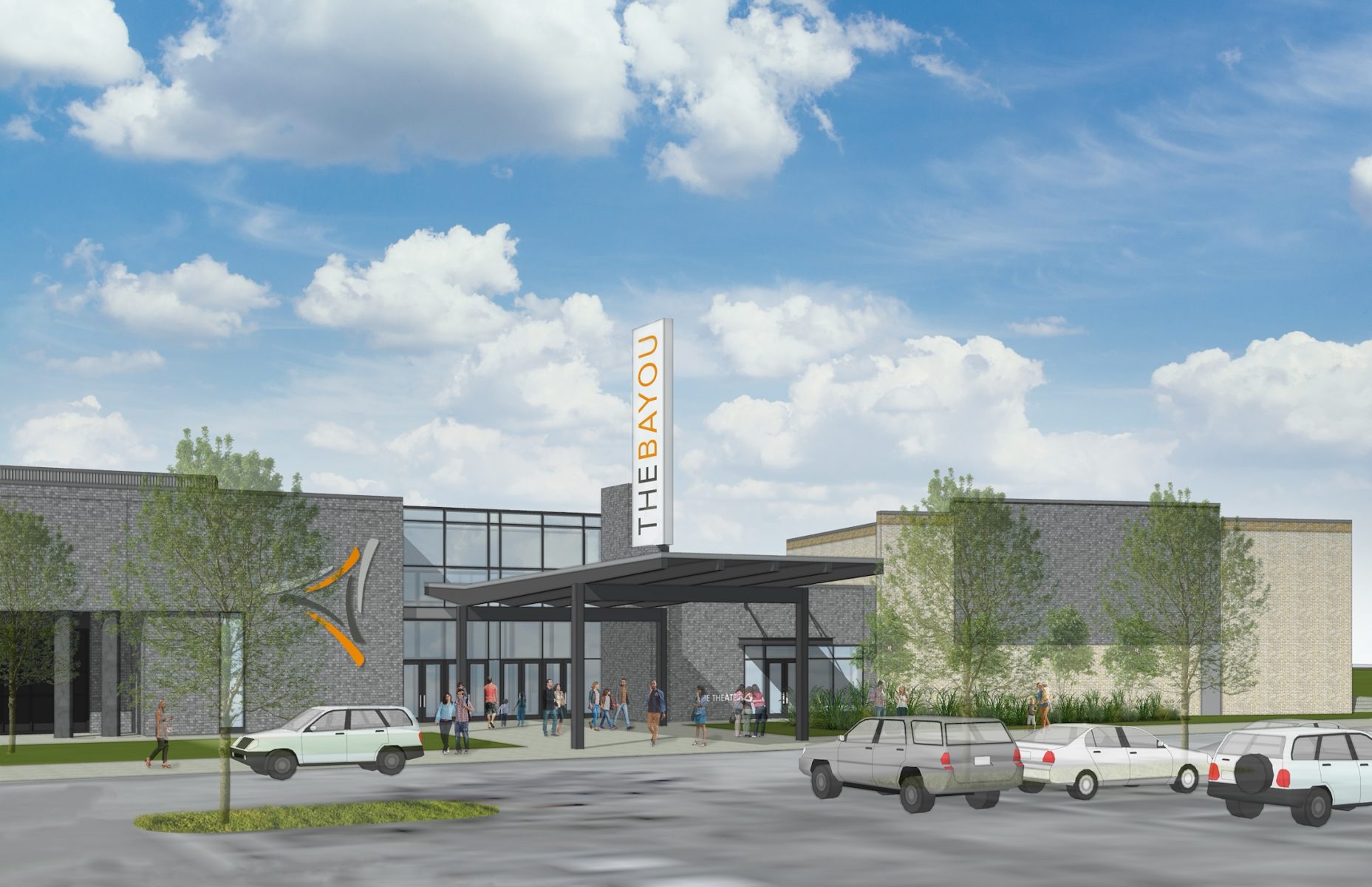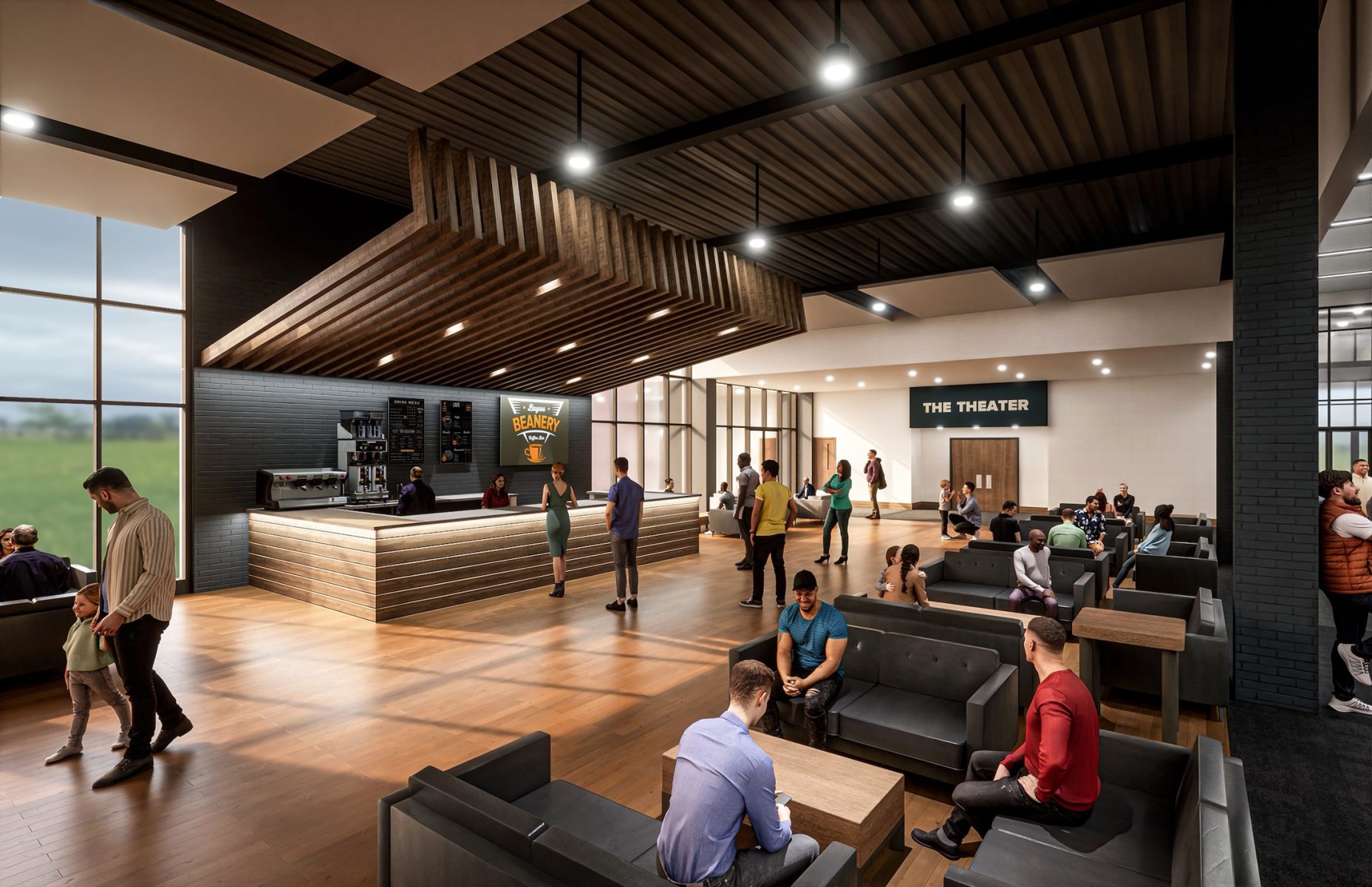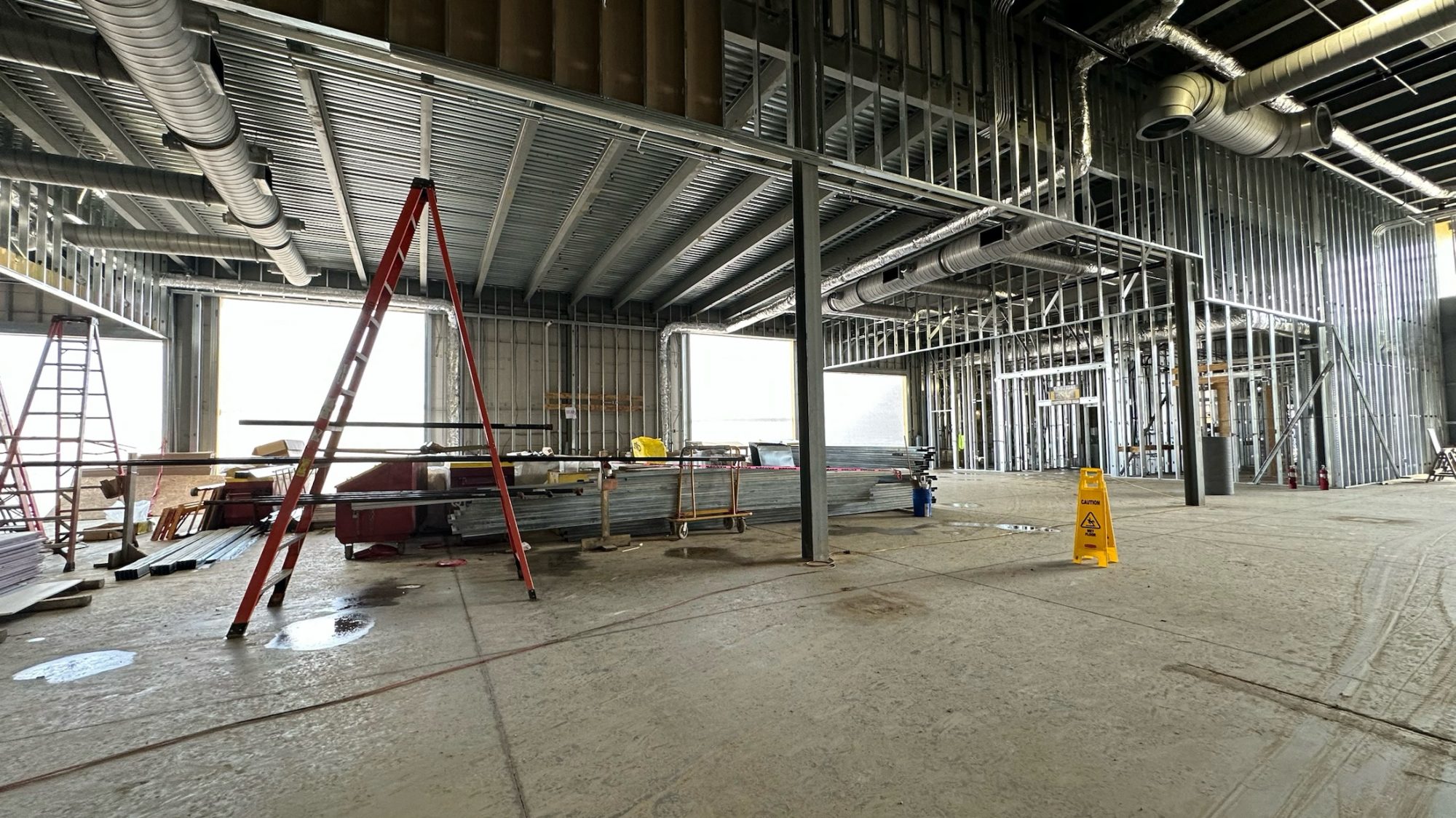 The Coffee Shop & Theater Corridor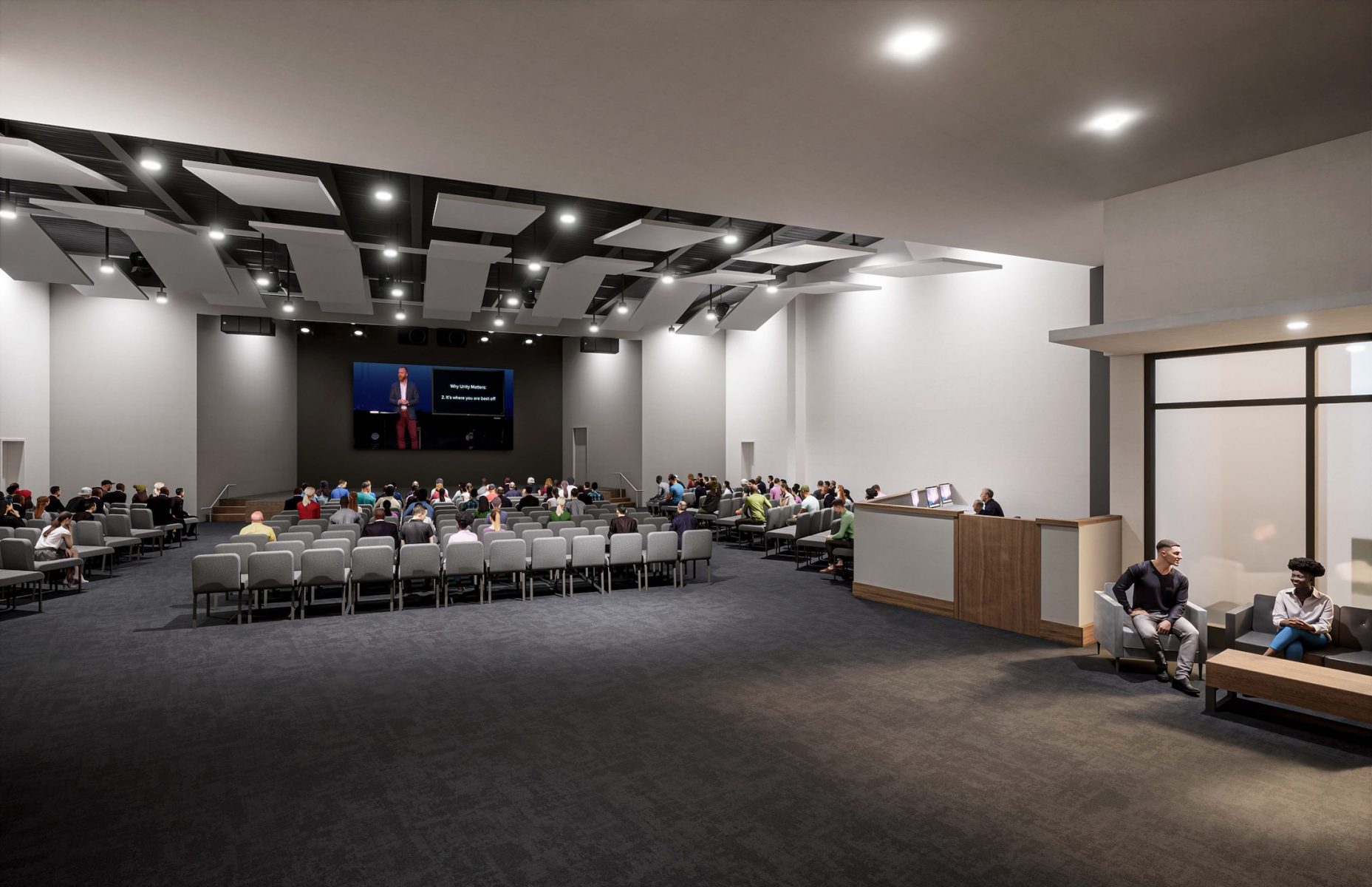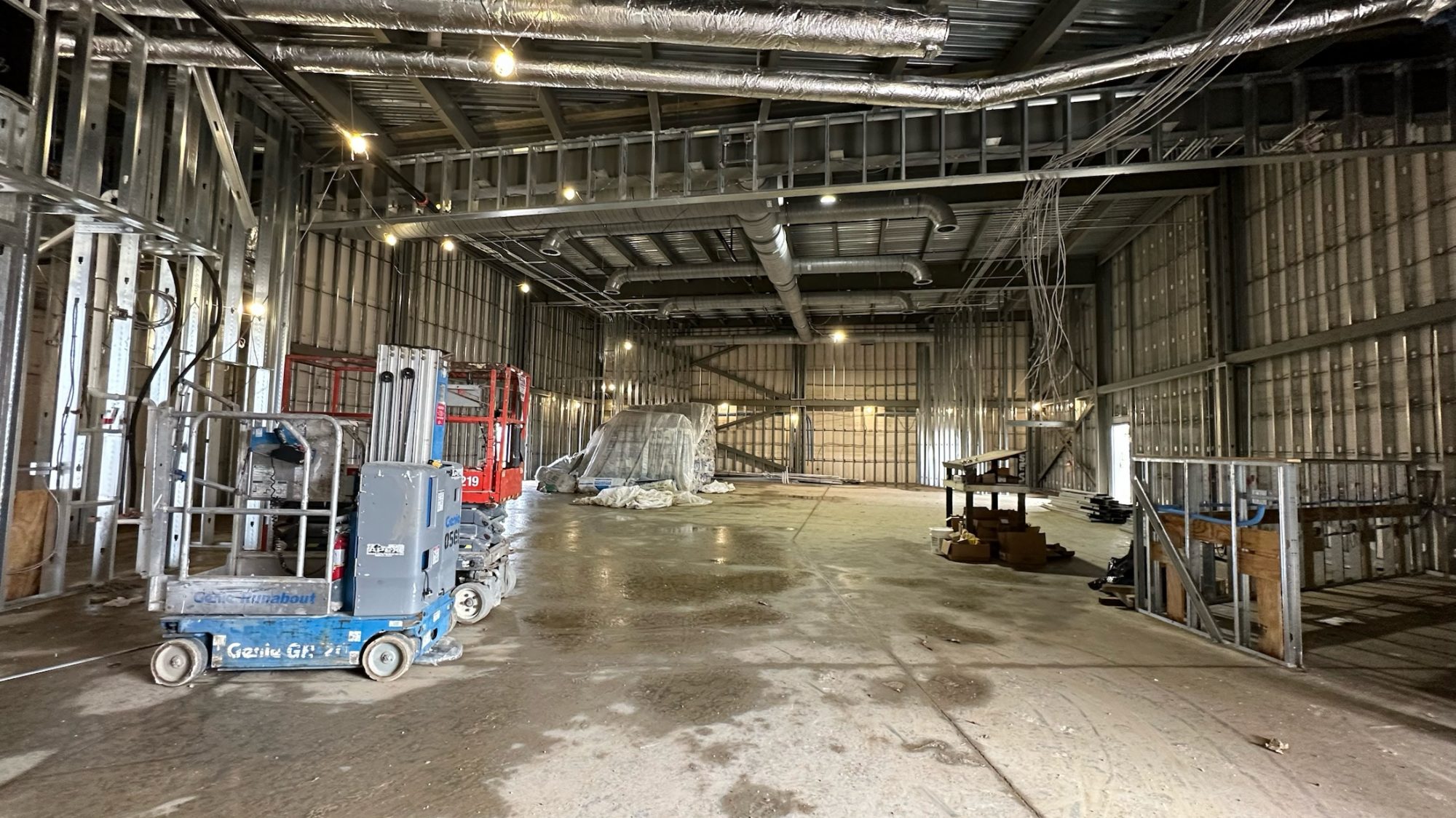 Inside of the 250-seat theater space