A new locally owned craft coffee shop, called Huya Craft Coffee, is coming soon to Youngsville in the now-former Marley B's at 1901 Chemin Metairie Road.
Huya, pronounced Hoo-Yah, is "Thank You" in native Chitimacha with the root of the word meaning "Goodness". The owners, all natives of the Franklin/Charenton area, are Kily, Grant, Shayna, and David. With the exception of Kily, all of the owners and their kids are Chitimacha Native Americans.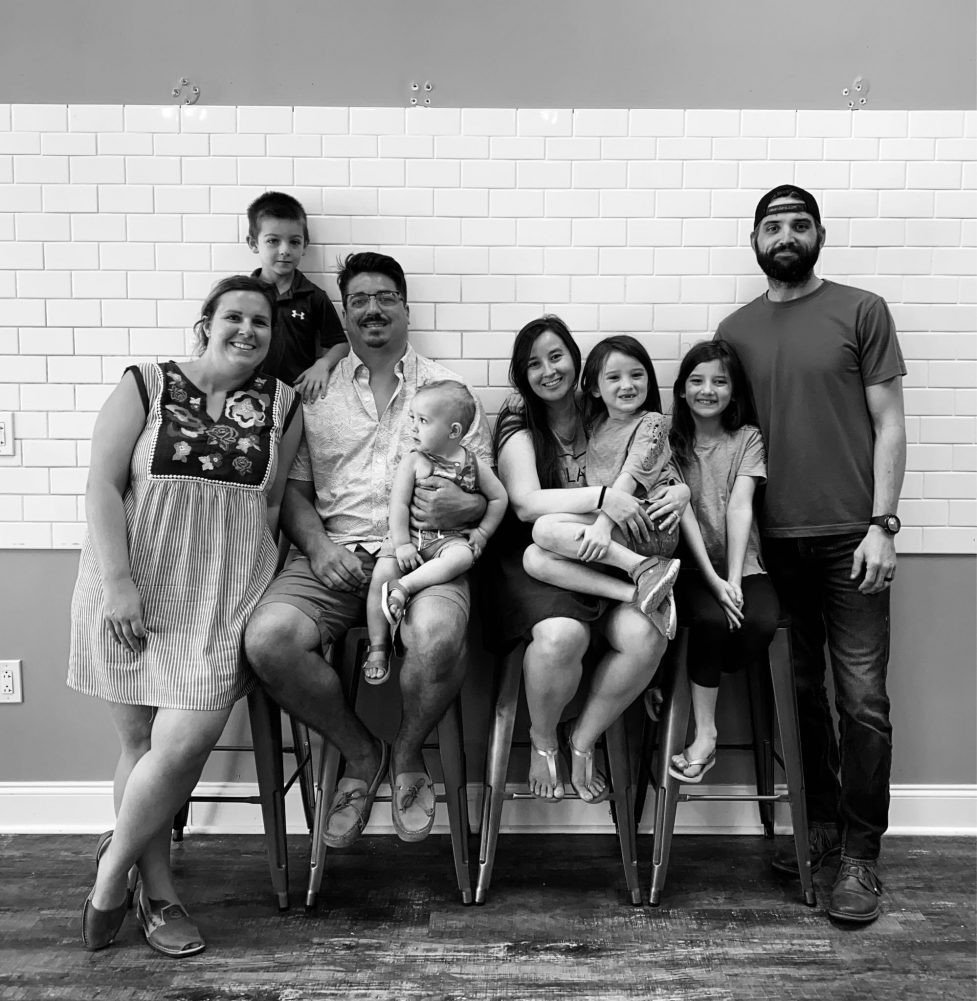 "The phrase "HuYa" is regular in both of our households so there was no question on what we wanted to name our new venture."
Back in 2016, Shayna and David Hines started a coffee trailer business. They would often park in a grocery store parking lot in the mornings near Kily's home. "And though we had known each other beforehand, we all discovered we had mad love for good, quality coffee prepared with care."
After taking a hiatus to balance work life and kids, David and Shayna along with Kily & Grant decided that they all wanted a fresh start to chase a dream in which they all shared—a brick & mortar craft coffee shop.
"We all have something valuable to bring to the table. And more than anything, we want to create a space anyone will feel comfortable entering and actually digging deep to figure out what they want to try. We want to share the craft part of coffee brewing with everyone who is interested."
Huya Craft Coffee will feature a "slow bar" for those who are wanting slow crafted coffees like automated pour-overs as well as hand pour, French press, and house steeped loose tea. They also plan to offer classes to educate people on how to brew in their own homes. The building already features a drive-thru, which will accommodate those with kids or those looking for a quick pick me up. Curbside service will also be offered as via online ordering so that coffee fans may skip the line. Huya will also produce their own house flavored syrups as well as ice cream for espresso milkshakes. They will also source locally created products from bakeries, restaurants as well as local ingredients for a variety of their menu items. Huya's house beans will be sourced from Rêve Coffee Roasters, but they also plan to source nationally for single-origin specials and to feature a variety of roasters from other regions periodically.
"We can't wait to bring goodness to the area!"
The inside design of the shop will feature all-white paint with bright pops of color. The slow bar will feature hex tiling that bleeds into the floor. "We are super excited about the design and what we are doing with space."
The company just started the renovations inside of the former Marley B's space and place to open as soon as possible. No set date has been made yet.
You can follow Huya Craft Coffee at https://www.facebook.com/huyacraftcoffee/.