Hospice of Acadiana, a local non-profit located at 2600 Johnston Street in Lafayette, is expanding its quality end-of-life care with the all-new, 8,500 sq. ft. home-like expansion, called Calcutta House. The new expansion will be located at 105 St. Christopher Street, adjacent to the existing Hospice of Acadiana facility on Johnston.
The inspiration for the new Calcutta House comes from the overwhelming needs of their patients. For many individuals with an end-of-life prognosis, the most desired place for the transition into death is inside of their own homes. However, some homes are not conducive to quality end-of-life care. This is where Hospice of Acadiana felt led to create an environment reminiscent of home, but with the setting that is conducive & efficient to provide the best quality of care needed with no stress on the individual.
Calcutta House will feature 12 private patient suites, a private consultation room, a chapel, family kitchen & dining space, family living area, and outdoor space consisting of meditation & butterfly gardens, and walking paths.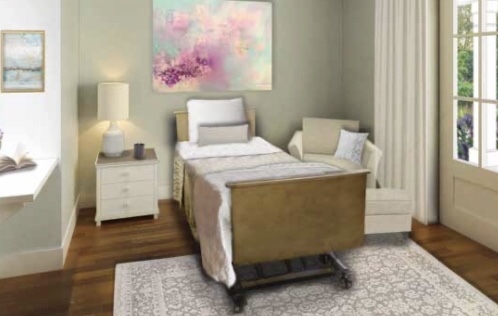 We spoke with Kacee Thompson, Foundation Executive Director at Hospice of Acadiana, and she describes the level of care provided by their skilled staff as loving. She even states that the care teams practically adopt their patients as near family members; that's the level of care offered. If you want to listen to our conversation with Kacee, click here to check out our podcast episode with her.
A groundbreaking ceremony for the new Calcutta House is scheduled for Tuesday, July 14th, 2020 at 9:00 AM. And construction is expected to be completed in about 10 months.
For more information about Hospice of Acadiana, visit their website at https://hospiceacadiana.com/.