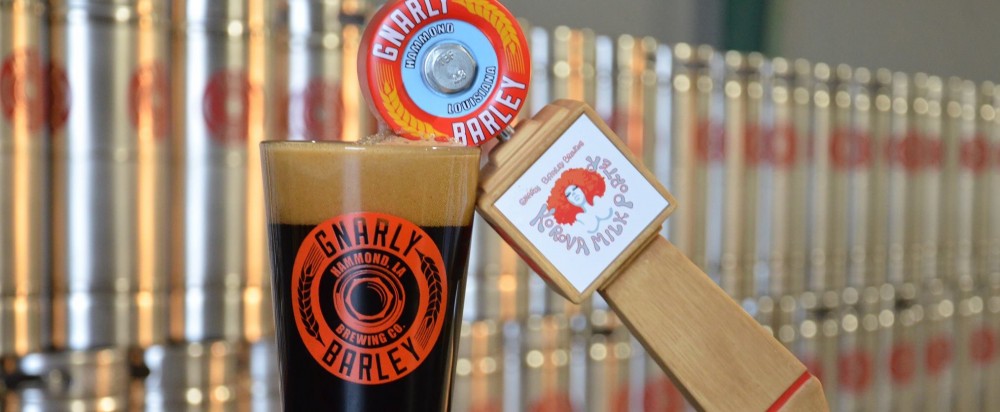 I am not a beer drinker, but Hammond's Gnarly Barley Brewing Co. is Coming to Acadiana. The Hammond based brewery has agreed to join the Schilling Distributing Family with beer set to roll out January 12th. There will be local kickoff events with the brewers at Whole Foods, Mellow Mushroom and The Tap Room in River Ranch on Friday, Jan 16th.
The initial draught offerings will be:

· Catahoula Common, a light colored refreshing lager with the "bite" of an ale. Its medium body and slight fruitiness from the atypical fermentation temperature creates an enjoyable Louisiana weather brew.
· Korova Milk Porter, a Baltic Oatmeal Milk Porter will change the way you think about porters. From its sweet coffee and chocolate flavor, to its silky smooth finish, this is one unique brew.
· Radical Rye IPA, an India Pale Ale coupled with the peppery spice of rye and a big malty backbone. This bad boy is hoppy, spicy, sweet and strong…which we think makes it pretty rad!

Gnarly Barley is the sixth Louisiana brewery in the Schilling portfolio, joining Bayou Teche Brewing (Arnaudville), Parish Brewing (Broussard), Tin Roof (Baton Rouge), Chafunkta (Mandeville), and Covington Brewhouse (Covington).
– Schilling Press Release