Graze Acadiana, the well-known charcuterie boutique located at 113 Arnould Blvd, has officially launched Graze Oil, Acadiana's first-ever Olive Oil Tasting Bar.
Graze Oil, an olive oil tasting bar is a destination to sample ultra-premium olive oils and to learn about their varying flavor profiles and how to pair them with their signature balsamic vinegars, imported from Modena, Italy.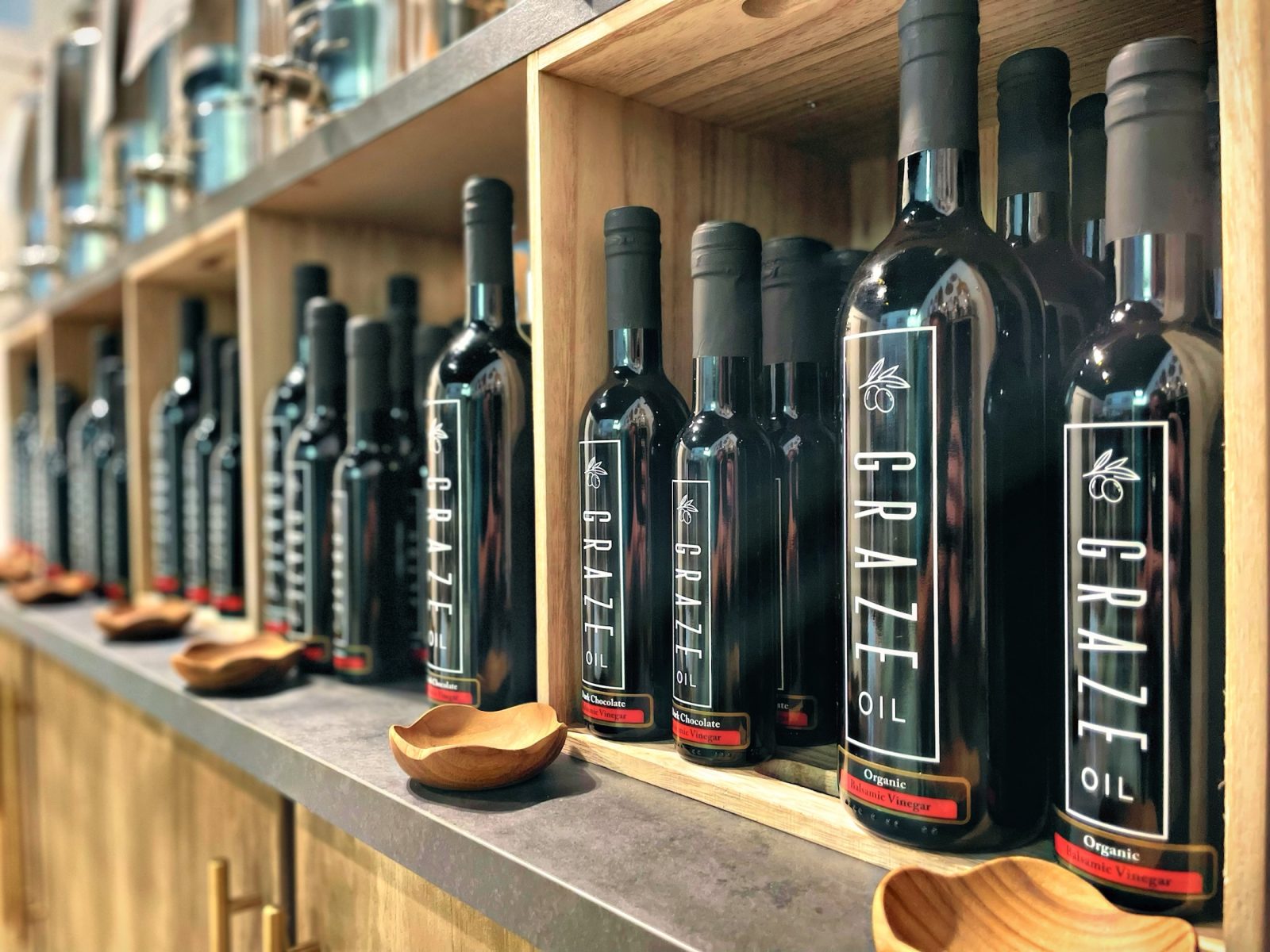 Ultra Premium(UP), as mentioned above, is a standard provided to only the freshest, highest-quality olive oils on the market. Coincidentally, you may not find many UP-labeled olive oils in a grocery market setting due to the strict standards set for premium olive oils. But you can get them right in Lafayette at Graze Oil. Read more on the Ultra Premium standard at https://upextravirginoliveoil.com/.
We actually went to Graze Oil's tasting bar to check out the selection and the many flavors offered for olive oils and balsamics and, it's extensive. So many flavors to choose from and all with their own personality, color, and antioxidant profiles. Did you know that a fine olive oil could cause a slight burning sensation in the back of your throat, much like alcohol? Yeah, we didn't either. Apparently, the cheap olive oils in the grocery store may not be true olive oils after all and may oftentimes be cut with lower quality oils. I know! The more you know.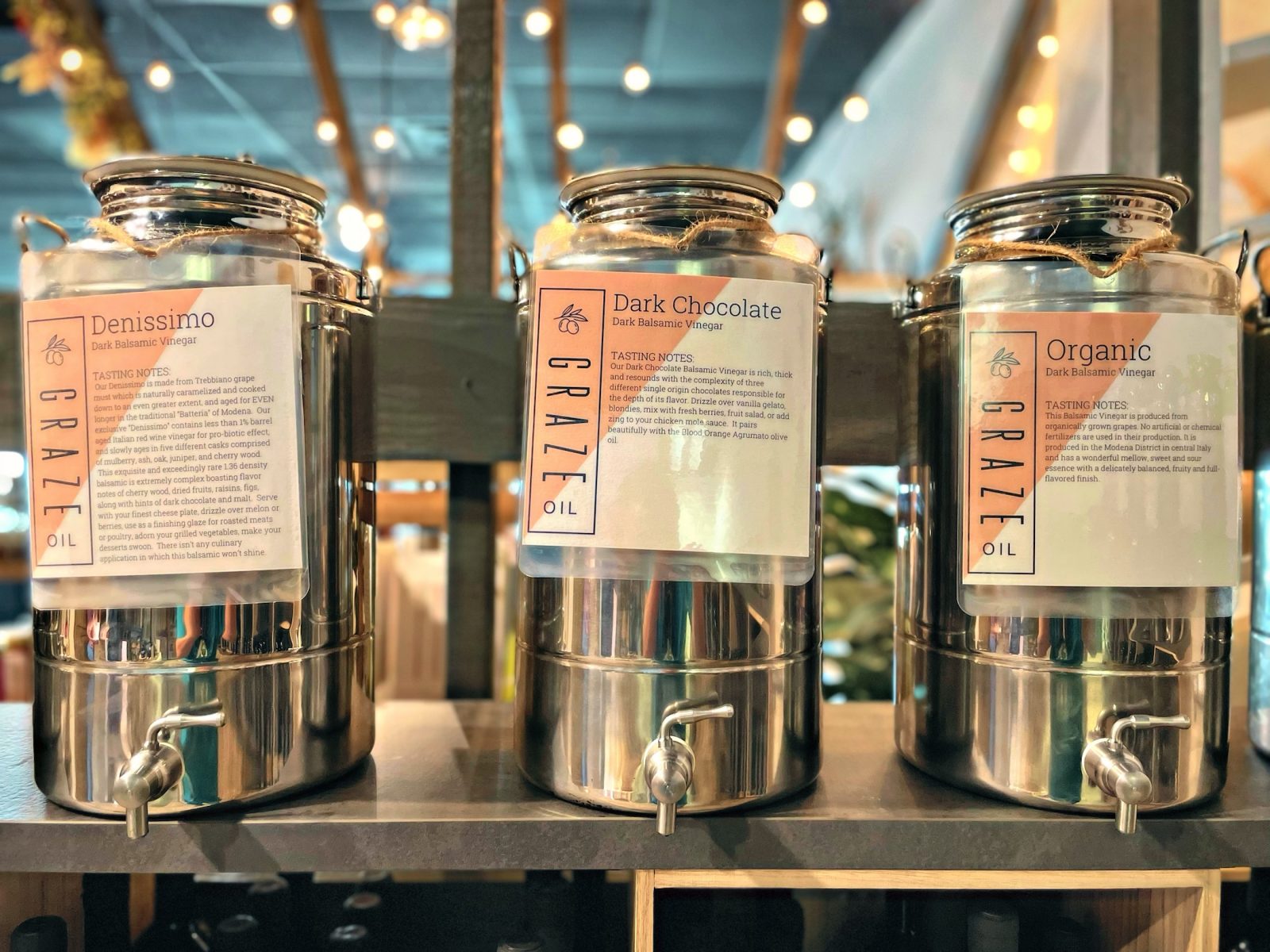 At Graze Oil, you'll find olive oil & balsamic vinegar flavors like Blood Orange fused olive oil, Greek Oregano olive oil, Dark Chocolate balsamic vinegar, and ripe peach balsamic vinegar. We took the advice from the Olive Oil experts at Graze Oil and took home a small bottle of the Blood Orange olive oil & Dark Chocolate balsamic vinegar! Don't know about those flavors? There are about 40 different variations of oils and vinegars to choose from each with its own unique flavor that is bound to find a tastebud to tickle in your mouth.
They also offer a variety of dishes, dispensers, noodles, and gift sets that all play a part in the olive oil tasting experience. Graze Oil will also host cooking demonstrations with trained local chefs to show you how to properly use your new oils & vinegars to the fullest.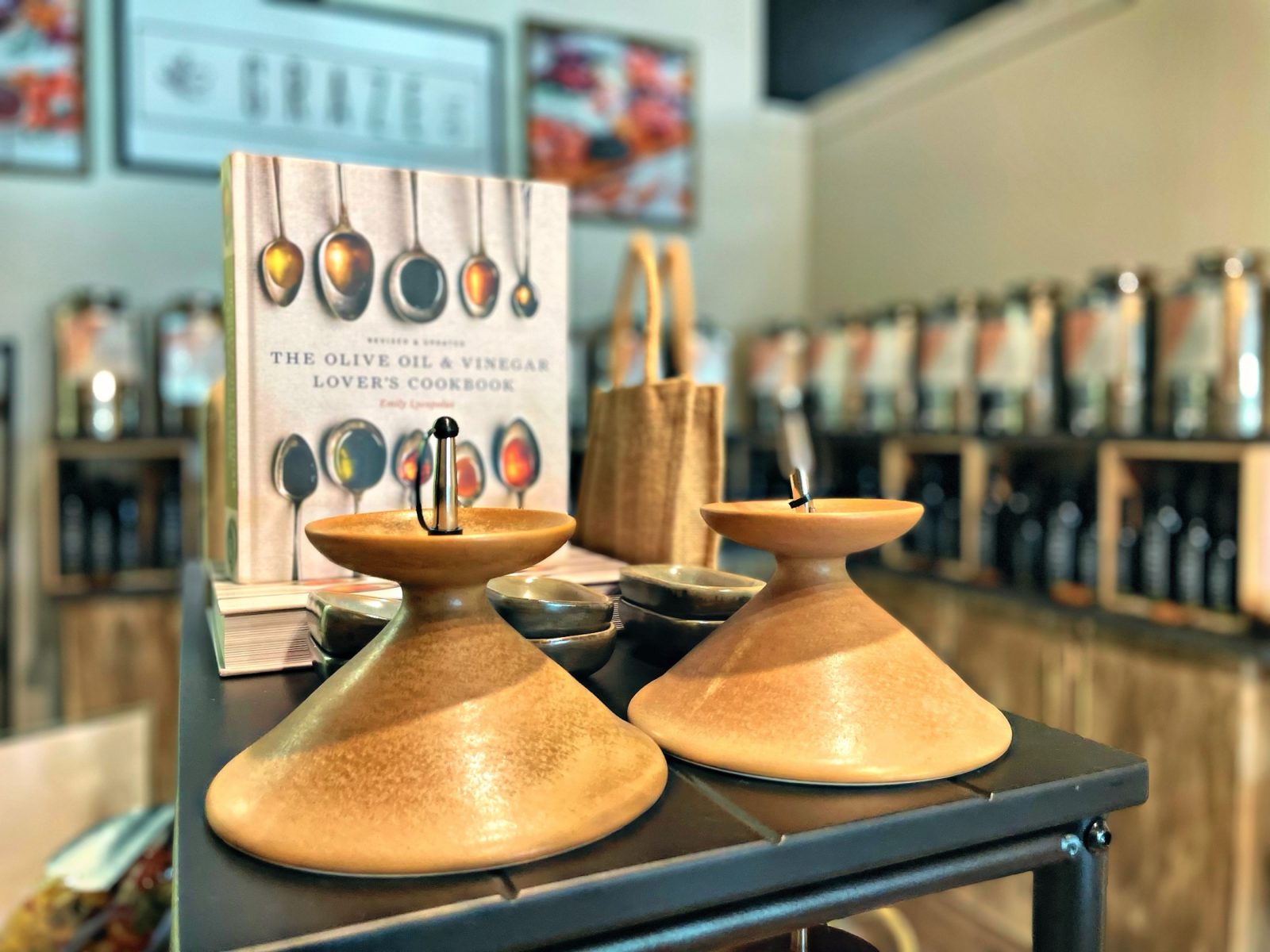 This new addition to the Lafayette community is not only beneficial to your health but is definitely going to elevate the foodies, chefs, and entertainers experience.
Check out Graze Oil at Graze Acadiana if you get a chance! You can follow Graze Acadiana at https://www.facebook.com/grazeacadianalove and you can check out their website at https://grazeacadiana.com.