Gordon "G" McKernan, Louisiana's most popular injury attorney, is expanding his Lafayette offices with a move from his current office at W Pinhook Road to 2505 Verot school road.
The Physiques Women's Fitness Center building along with the small center next door was purchased by Gordon for $1.6 million from, Khristie & Jon-Michael Gass—owners of Physiques(now Physiques Elite) and The Hair Studio next door. (Read more about Physiques Elite below). Khristie & Jon-Michael built both buildings on this property with the main building being constructed 10 years ago and the small building being built 3 years ago. The couple is excited to move forward as they can now put more focus on their businesses.
The plans for Gordon's expansion are to completely demolish and renovate the inside of the newly purchased property at 2505 Verot School Road. The two-story building is 9,400 SF, with each floor measuring in at 4,700 square-foot.
Famously known for his viral marketing and making fun of his own billboards, the Louisiana attorney has made a huge name for himself through the power of advertising. If you have ever driven through Baton Rouge, LA, then you may have spotted a building with a very large "G", huge waving flags, and a large Christian cross fixed on top. As bold as he is with his messaging, local Physiques Elite owner's expressed how down to earth Gordon actually is in person.
No set date for completion has been stated for the new Gordon office expansion as construction is set to start on the building soon.
What about Physiques?
Physiques Women's Fitness Center owner, Khristie, and her team at Physiques Elite have evolved & renovated their business into a high focus, small-class-setting fitness boutique.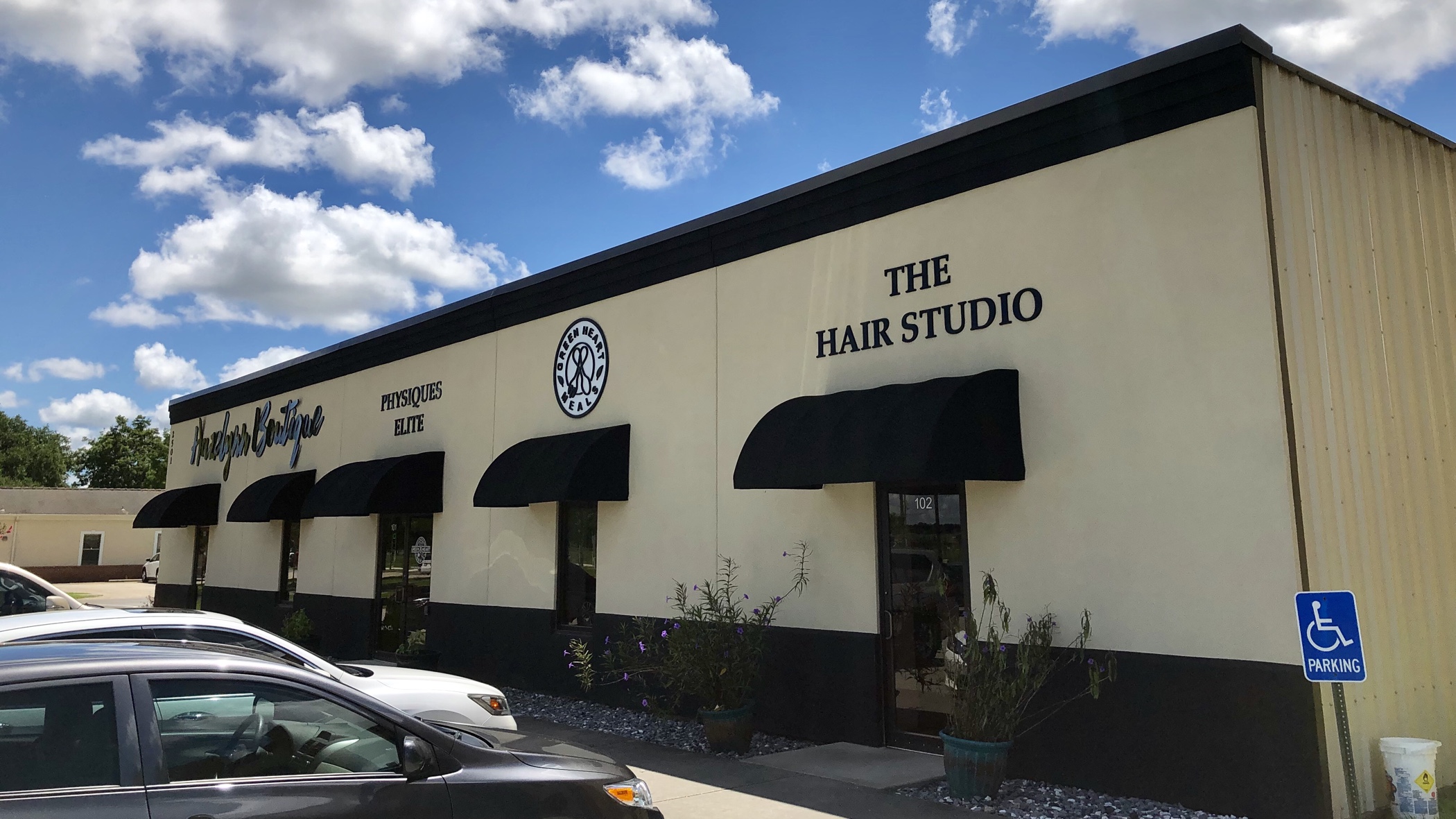 Still located at 2505 Verot School Road, Physiques Elite's classes are consistent of 12 clients per class with 8 personal trainers on staff to help you meet your goals. Their high focus concept involves accountability, meaning that they personally track your measurements, nutrition, heart rate during workouts, and keeping you on target with motivational texts to remind you of your class. The equipment used is some of the best, most high-end training equipment in the fitness industry for which their trainers have extensive knowledge. It's a better, more focused, community-driven fitness experience, according to Khristie and her amazing staff.
Be sure to follow Physiques Elite at facebook.com/physiqueselite and on insta' @physiqueselite.