The Gold Xchange — a locally owned business — located at 1812 W. Pinhook Rd, Suite 202, is celebrating their eighth year in business in Lafayette with a Re-Grand Opening of their newly renovated showroom. The Gold Xchange's focus is on their customer service to which they attribute their continued growth & success.
The newly remodeled showroom now proudly displays many great numismatic/collectible coins, an increased Gold & Silver Bullion offering, with an expanded vintage jewelry, and watch selection, as well. The Gold Xchange is even moving into the cryptocurrency game by allowing individuals to transact Bitcoin, Litecoin, Ethereum, etc. They'll even offer lending/pawn on Cryptocurrency, too.
Many people today probably search online for gold selling, but the Gold Xchange goes toe-to-toe with web-based pricing, and may even offer you more money than you'd expect. Plus, it's instant, and you get to walk out perhaps a little richer.
Check out the photos we took of their newly remodeled showroom. We even took some photos of a real Silver bar and some fancy gold coins with past First Ladies on them. The place is really cool to visit, and you may learn something about Gold as it relates to the US Dollar.
Check out the Gold Xchange on facebook at facebook.com/goldxchangela. Or visit them on their website at goldxchangela.com.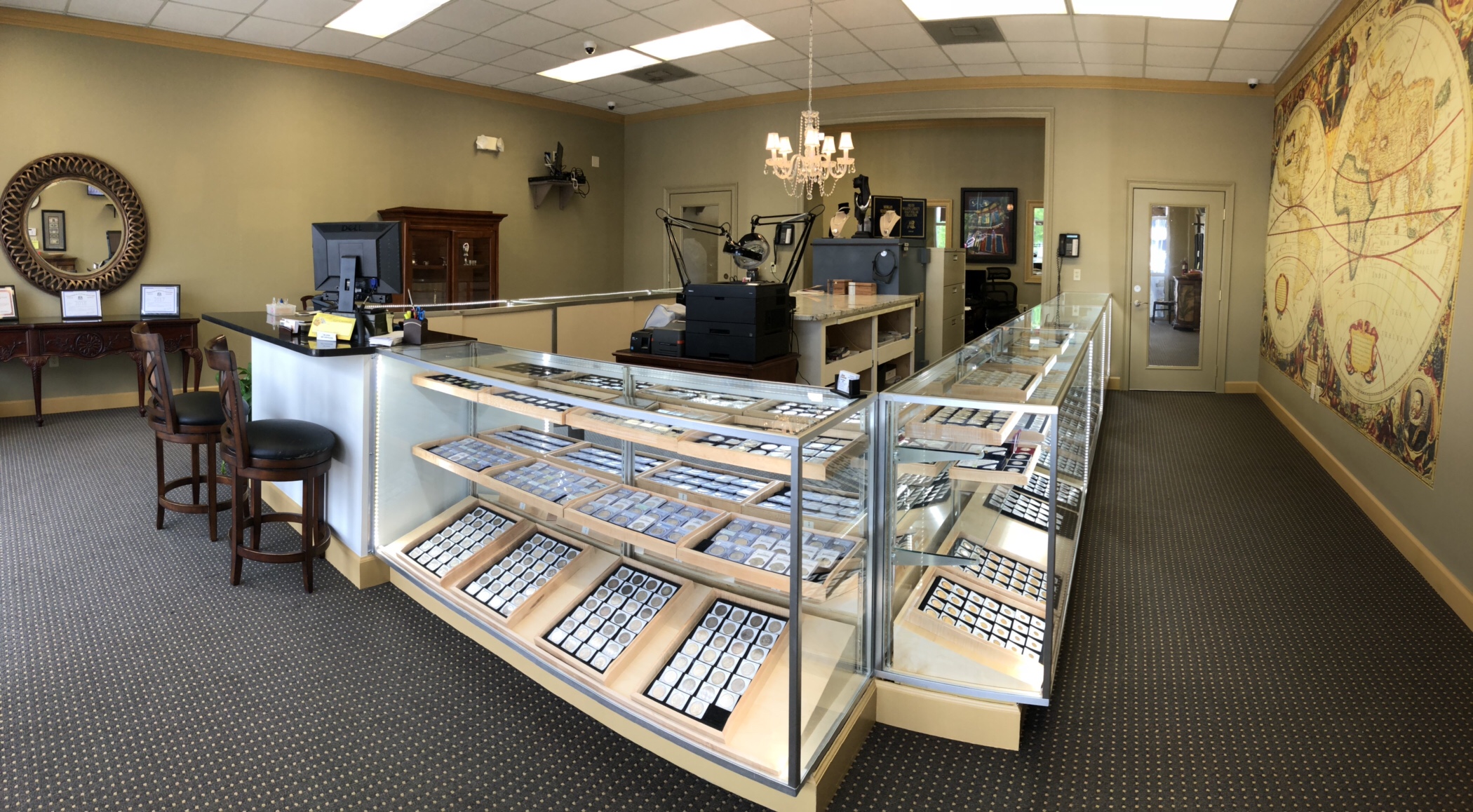 The expanded showroom.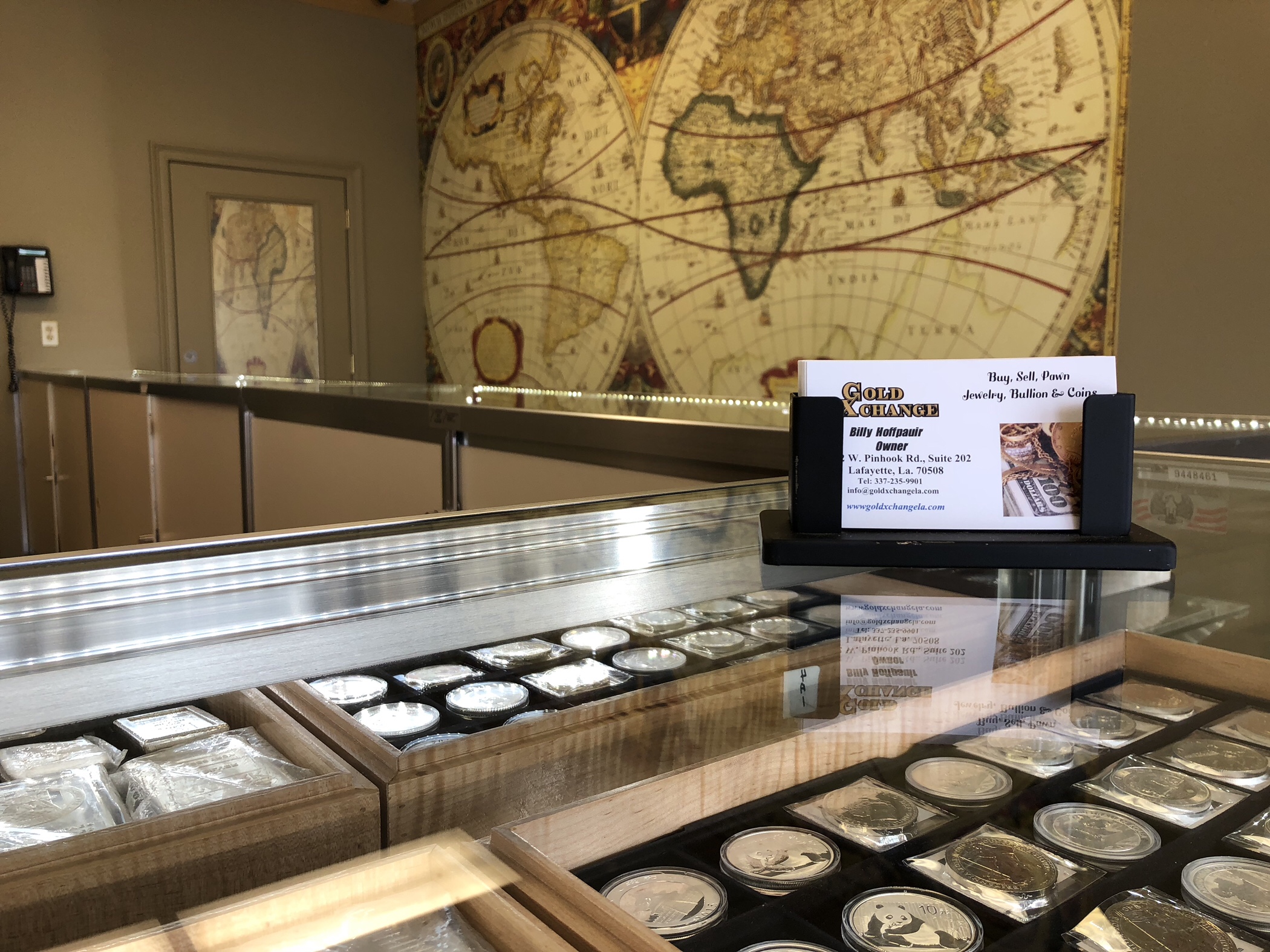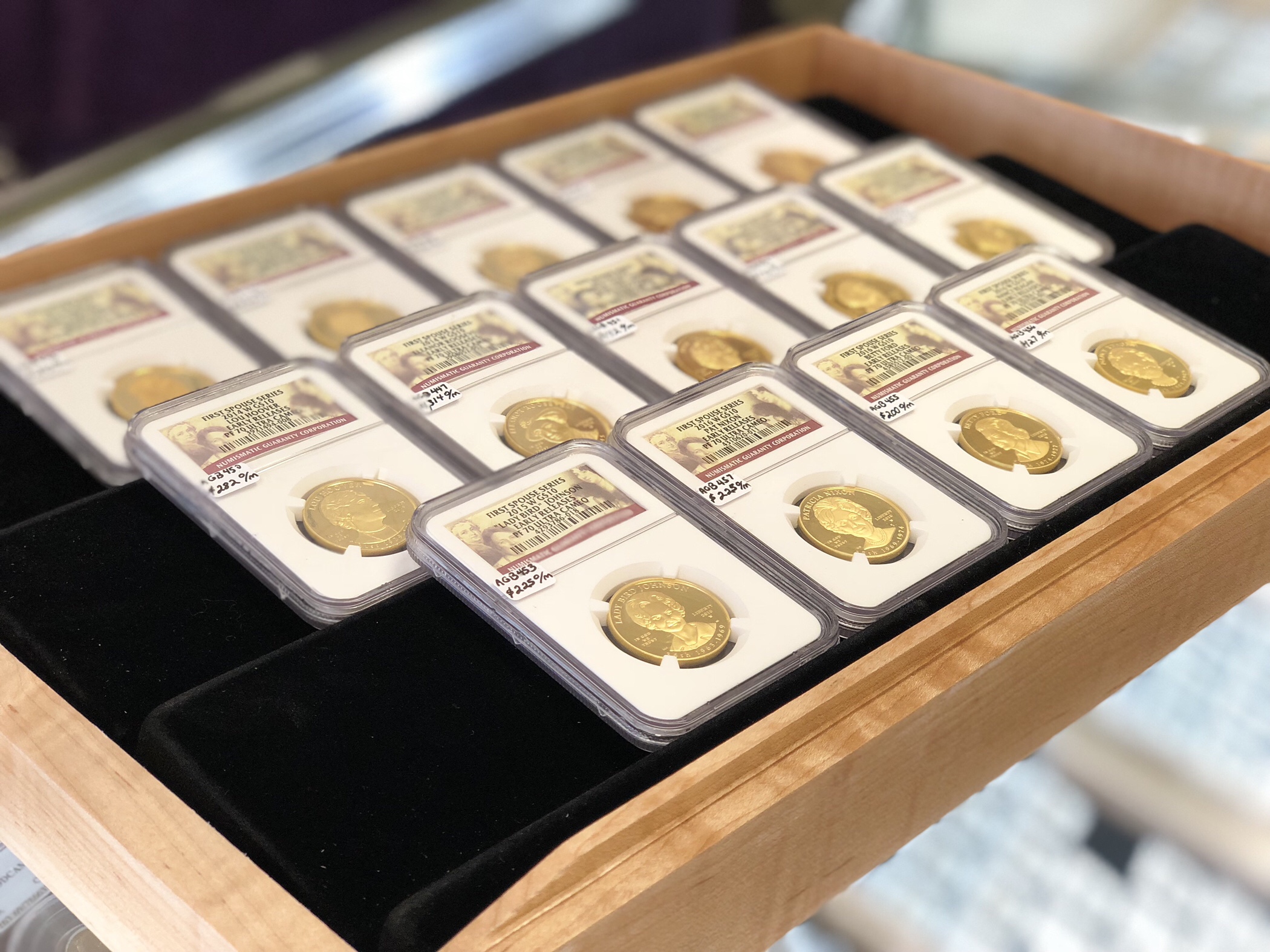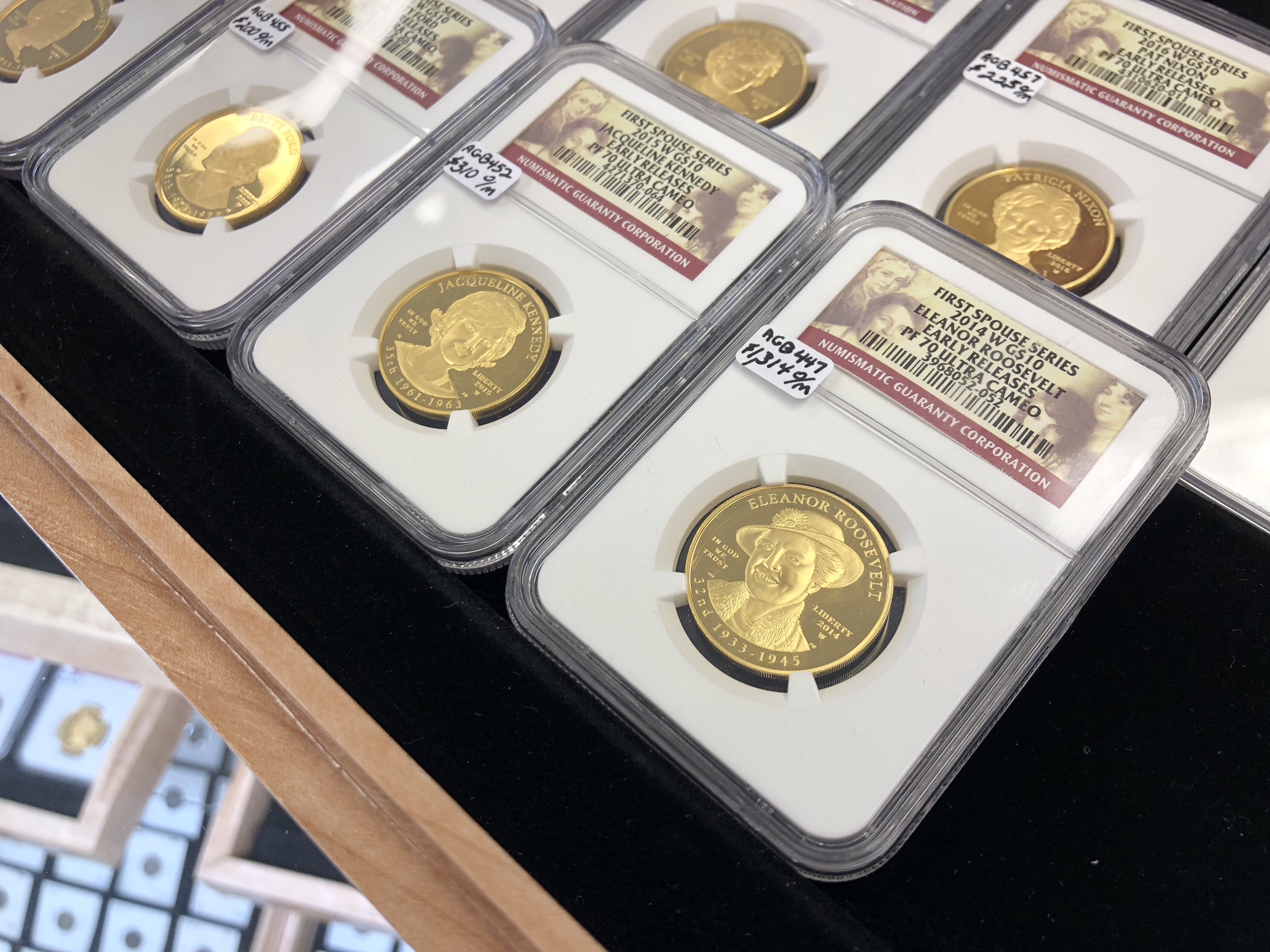 First Lady Gold Coins. These are so cool!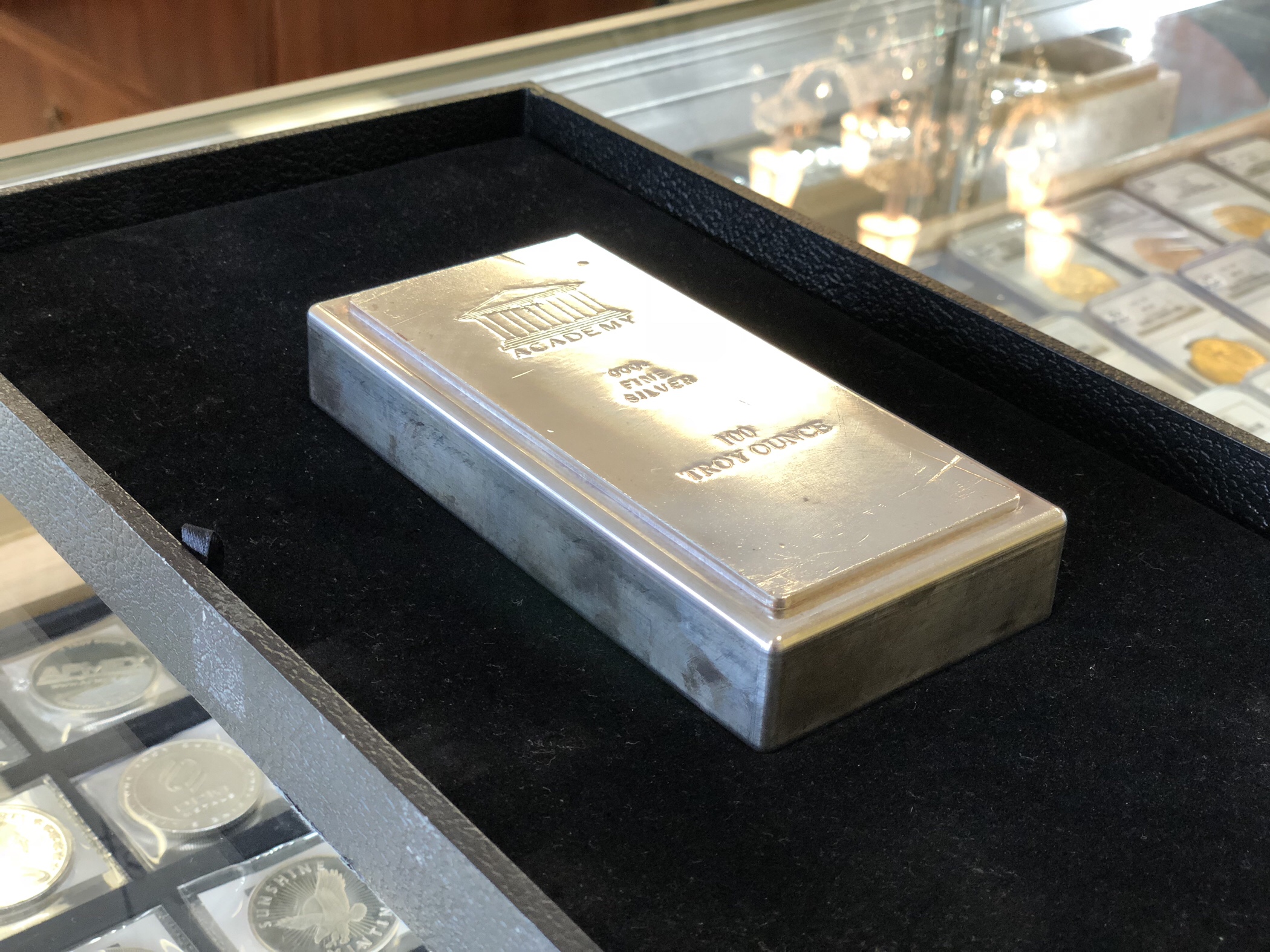 A Silver Bar.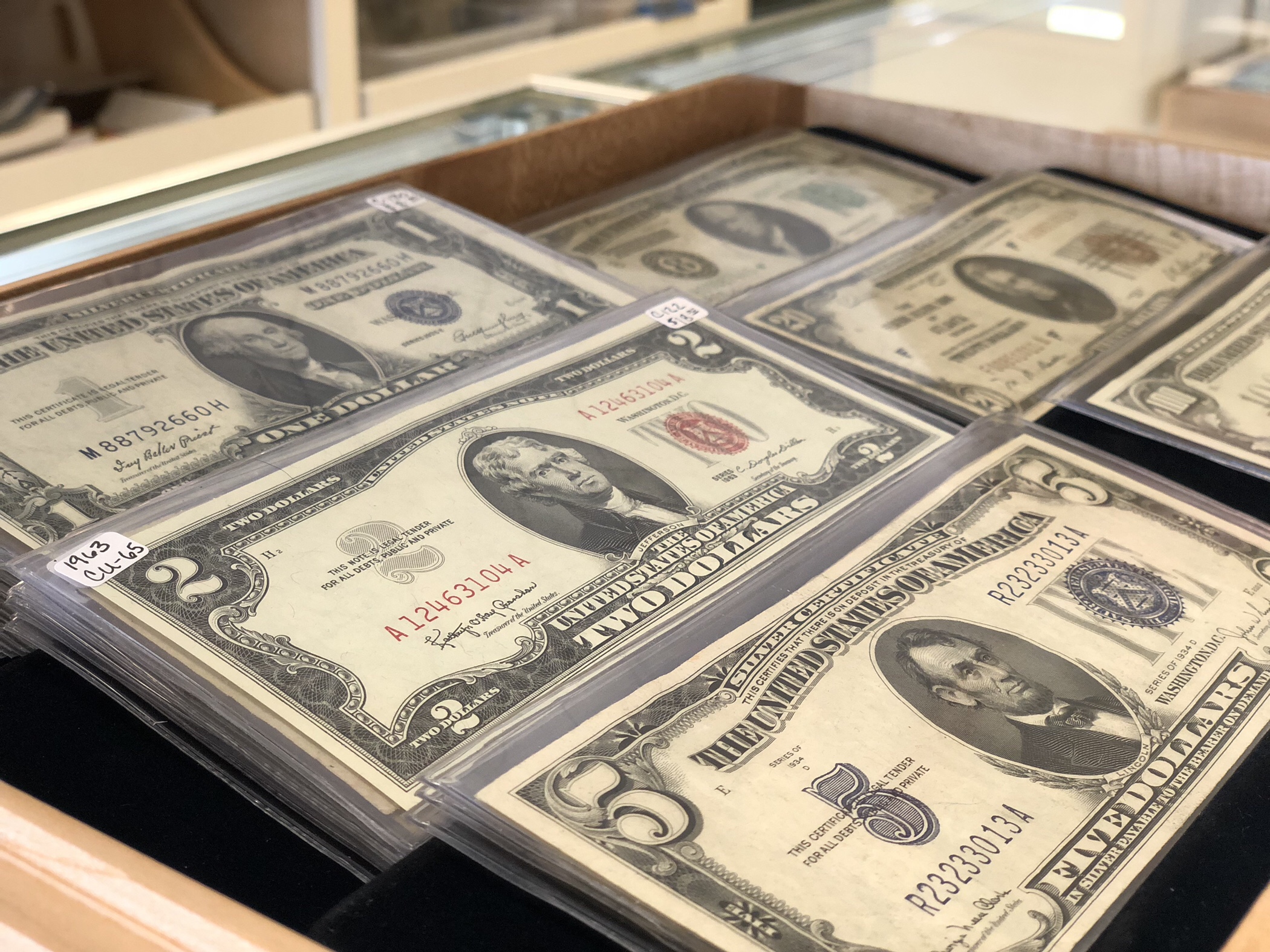 Silver Certificates. I have one of these, somewhere at Mom's house. 🙂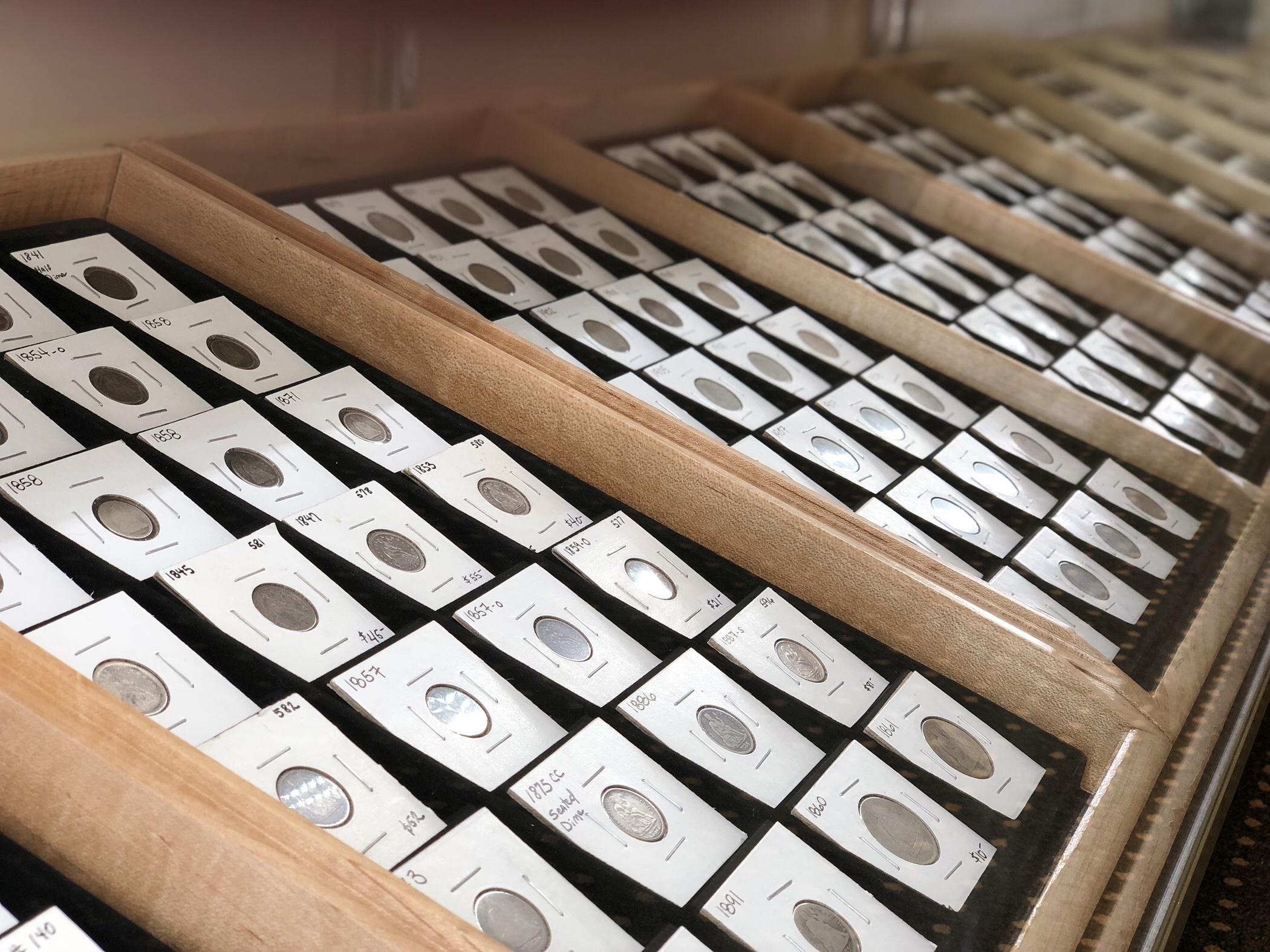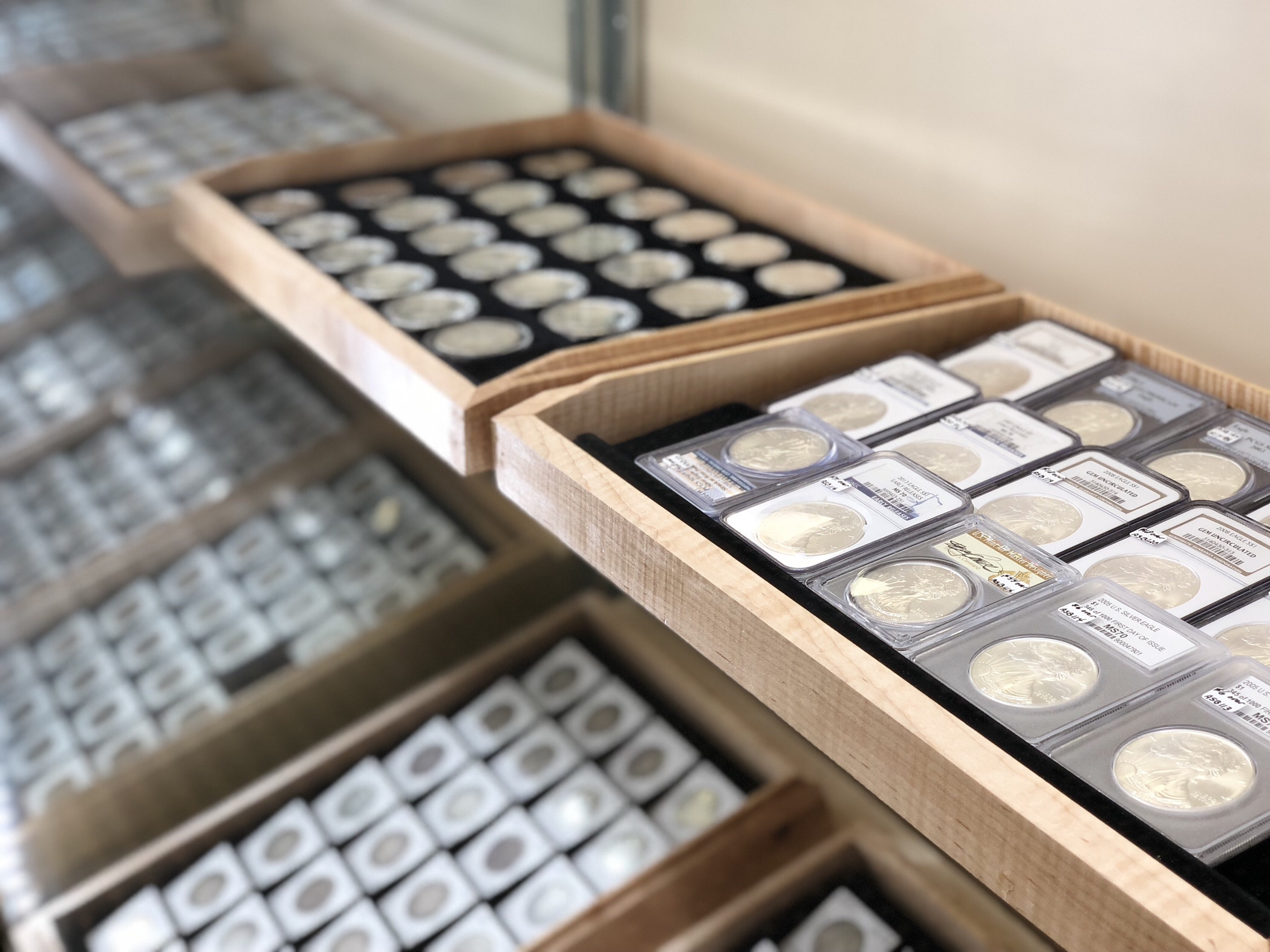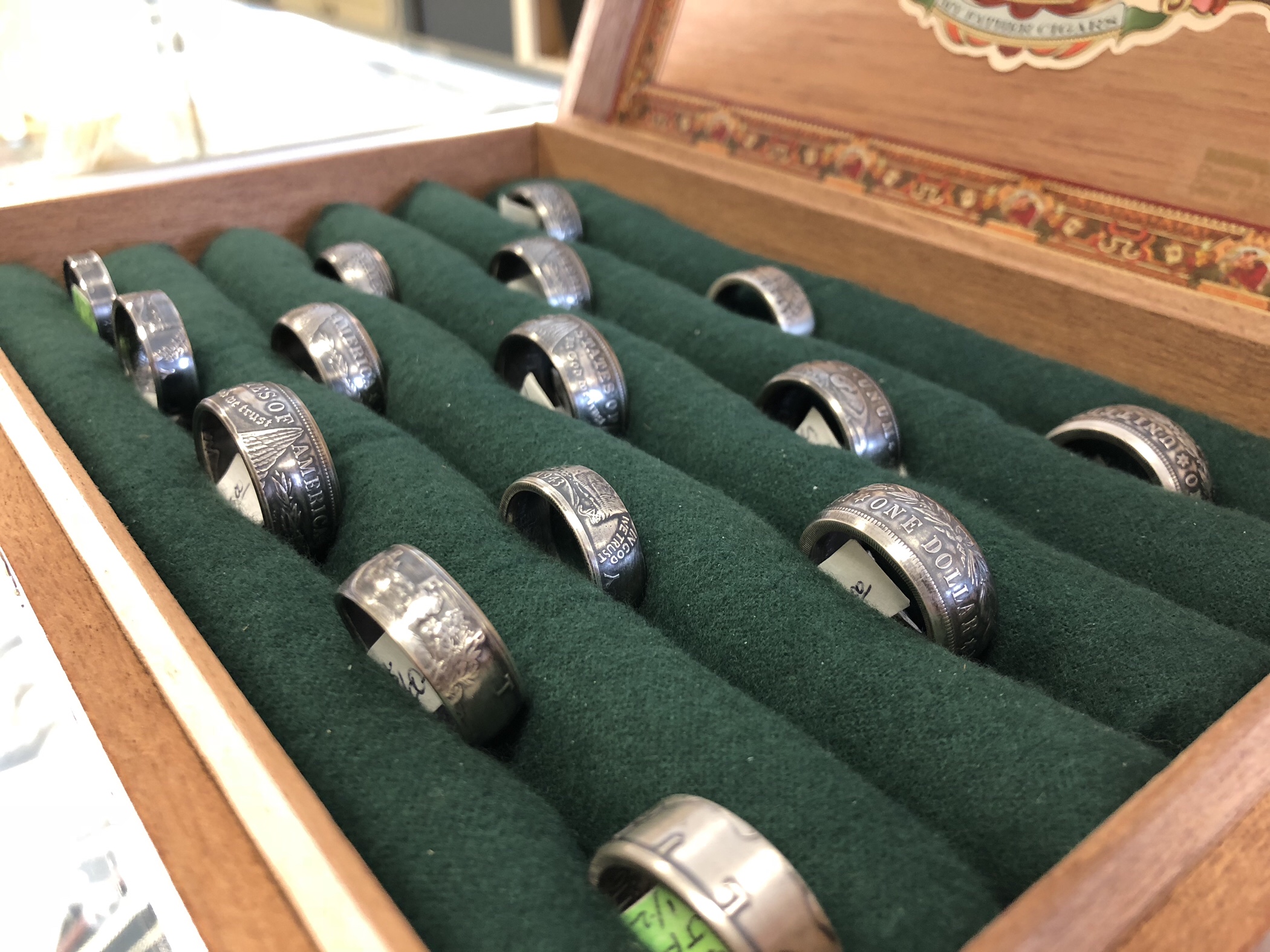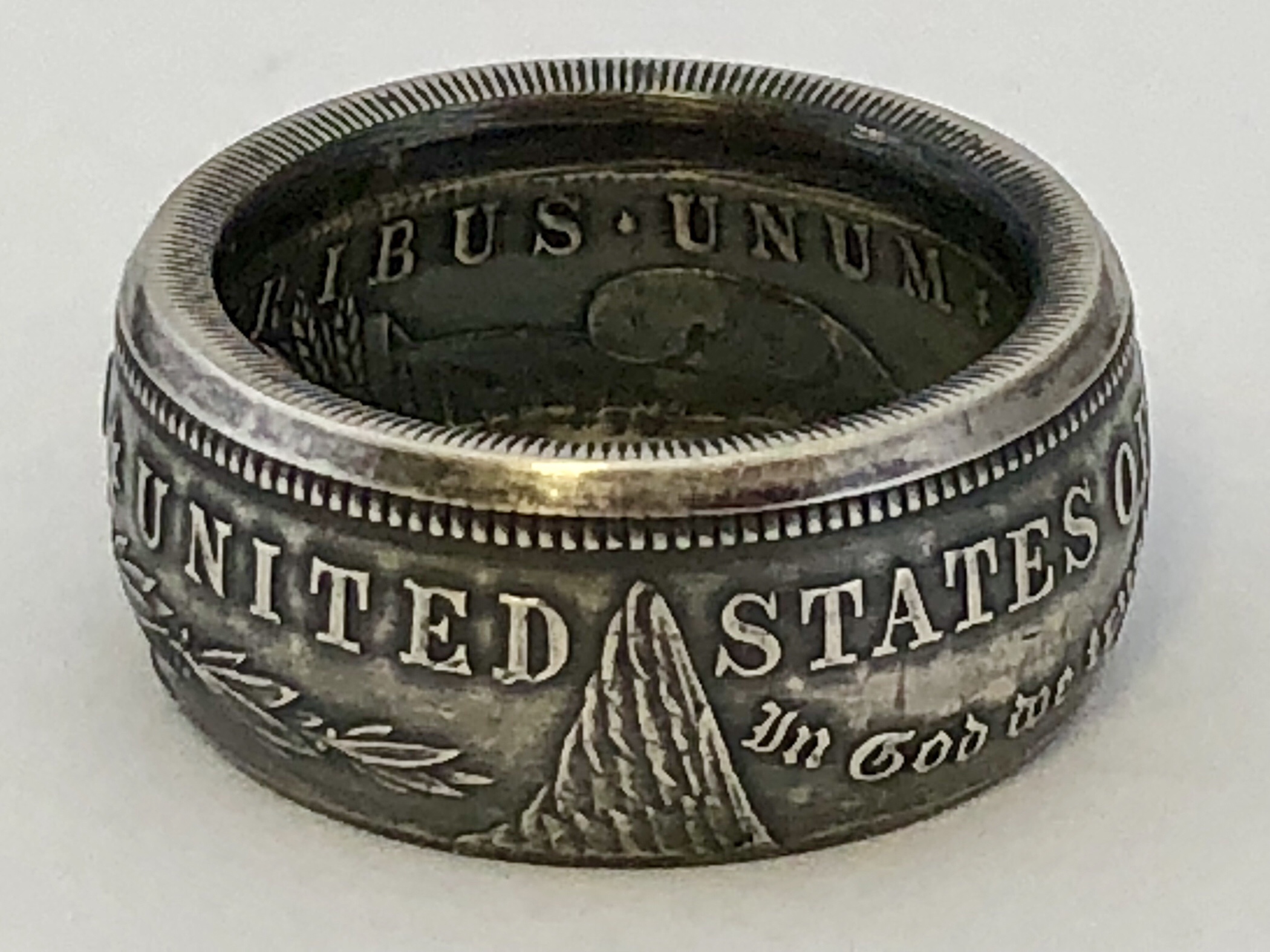 The Gold Xchange can even turn your coins into wearable rings. Or you could just buy one of these.