Gladiator Academy of Youngsville, located at 1004 Fortune Road, is expanding into a larger, 7,200 sq ft facility to be constructed on the adjacent property next door to their current location in Fortune Hills Plaza.
The new facility will include 5,200 sq ft for the Gladiator Academy, and 2,000 sq ft of available tenant space for lease.
"We have been bursting out the seams for the last 2 years."
Owner, Eric Scallan, says that for the past two years, they have been actively looking for the perfect location to expand their academy. The lot next door to their current location became the ideal location as it is literally just a few steps away, which will make moving a breeze.
The expansion will allow for the academy to add more advanced kids classes, after school care and summer camps, and cardio kickboxing and strength & conditioning programs.
"We invest in people!"
Eric says the Gladiator Academy of Youngsville provides a place where families can come together to begin their journey into personal growth. A place where kids can fail and get back up. A place where adults can find themselves again.
The tentative completion date for the Gladiator Academy of Youngsville's new facility is set for May 2020.
You can check them out online at gladiatorsyv.com.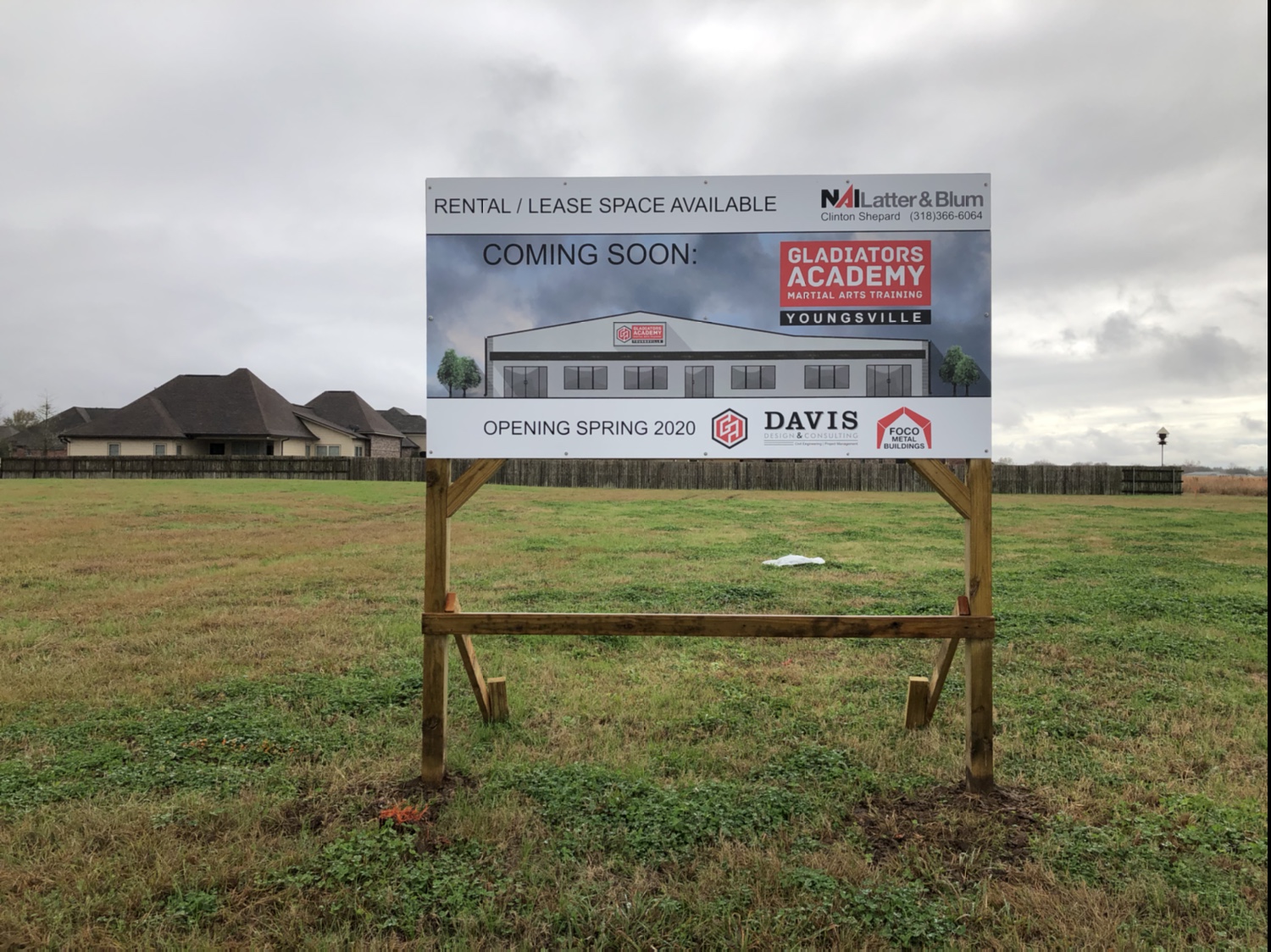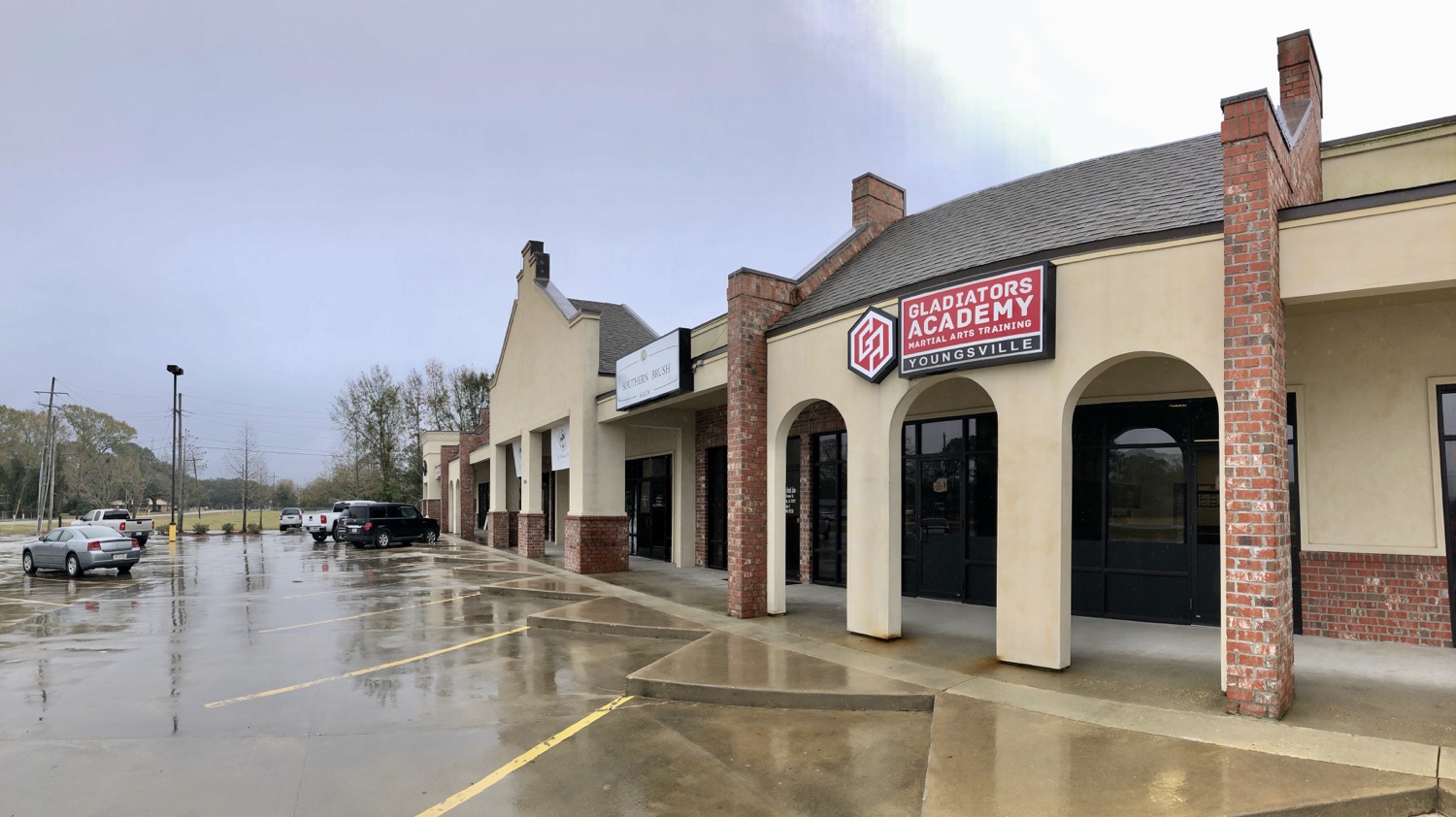 Current location store front.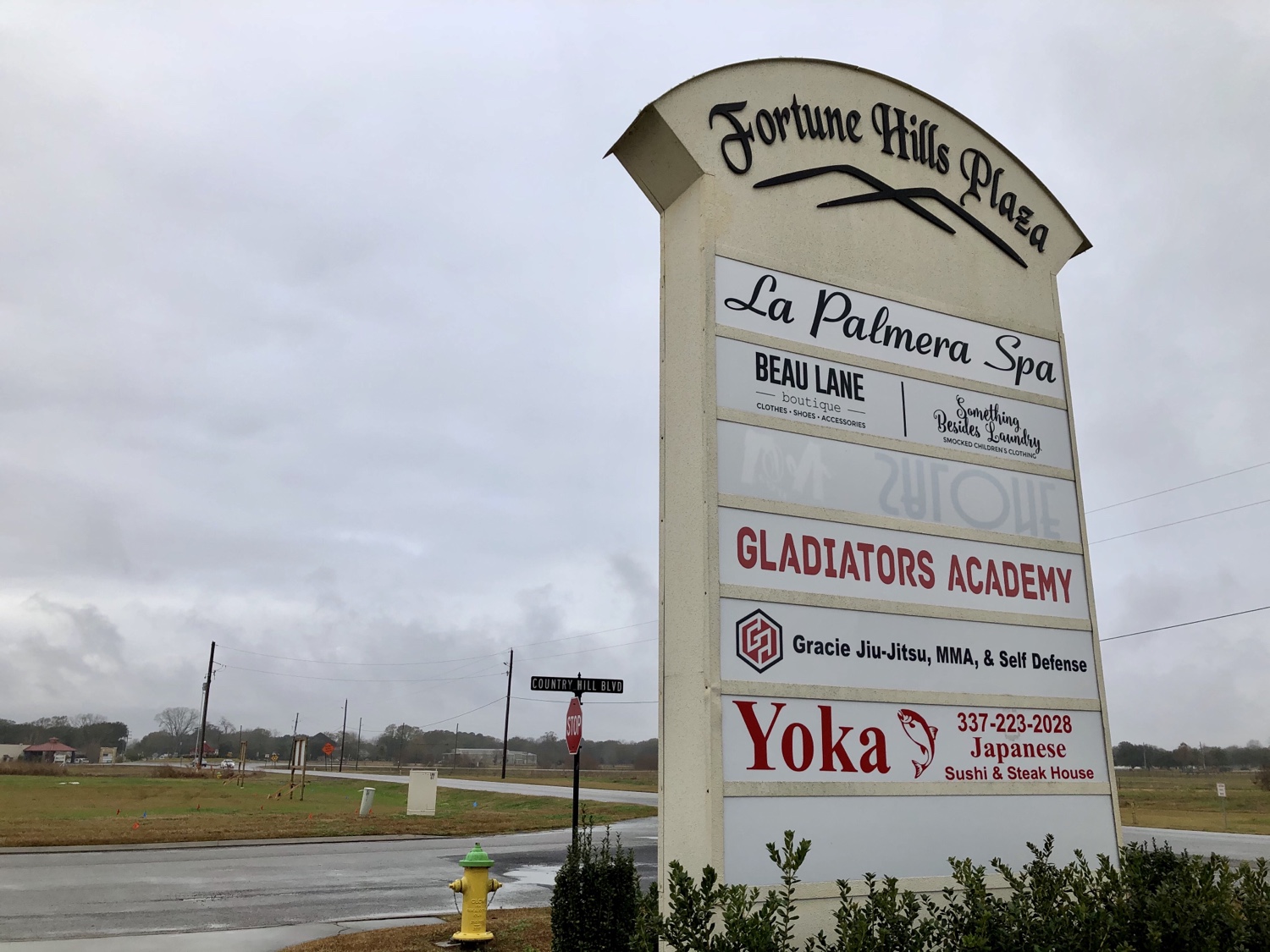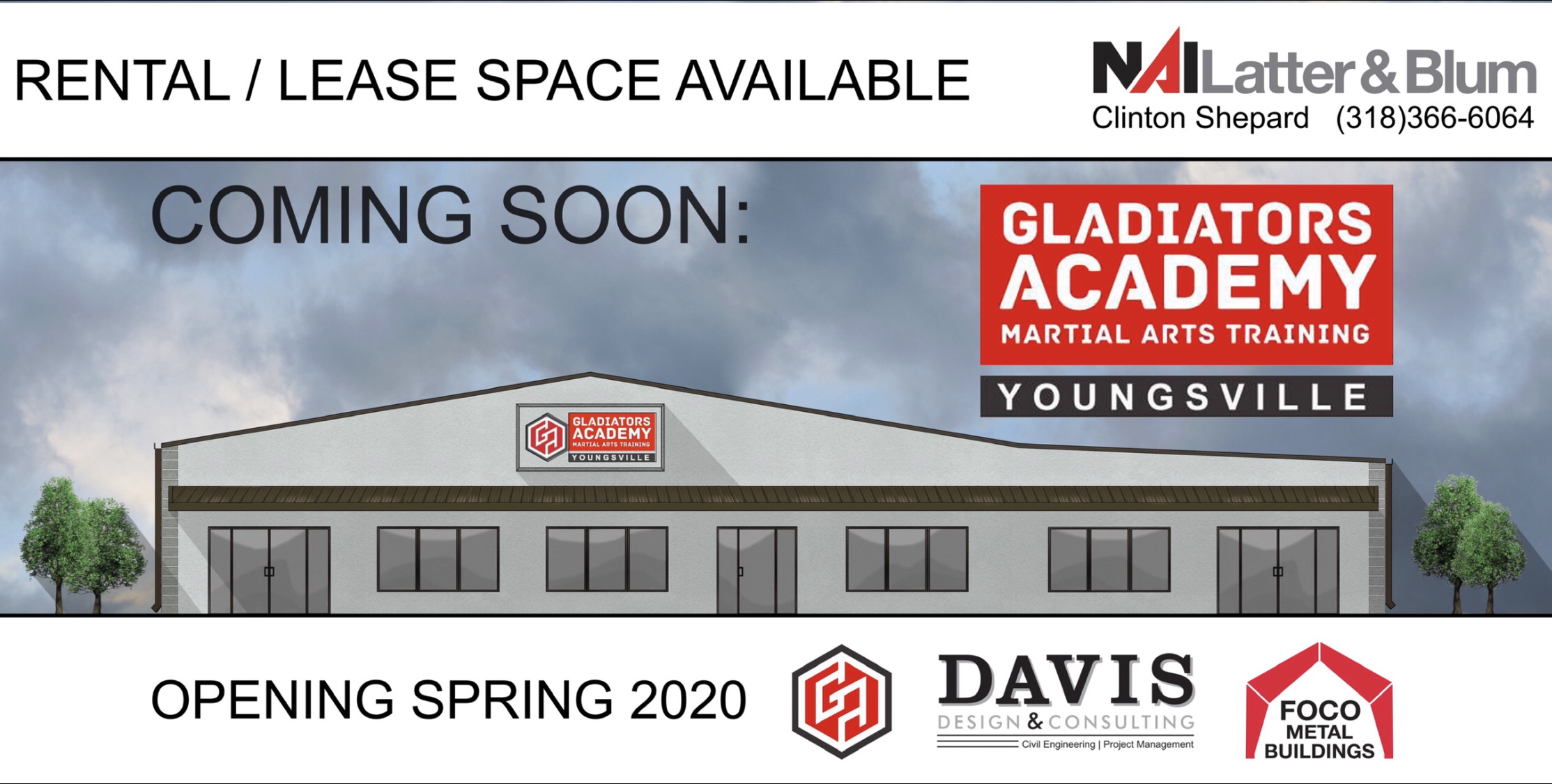 Rendering provided by Davis Design & Consulting LLC and Foco Metal Building.
Looking to design & build your business or project in Acadiana? Check out our sponsor, Chase Group Construction, to see how they can help you get started.