Coterie Restaurant and Oyster Bar, the French Quarter-based restaurant & bar, is coming soon to the corner of Ambassador Caffery & S. Bernard Road in Broussard, Louisiana, next door to Fat Pat's.
co·te·rie — a small group of people with shared interests or tastes, especially one that is exclusive of other people.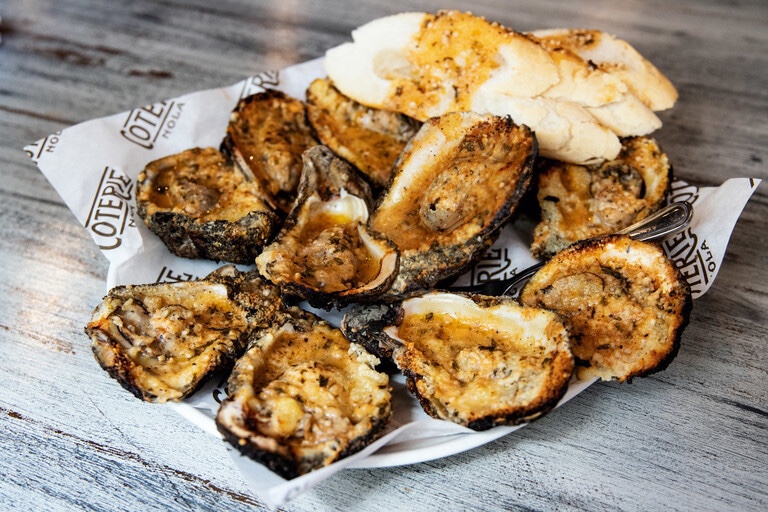 Founded in New Orleans, LA, Coterie offers an upscale, classy atmosphere based on the love of Southern Louisiana cuisine. Their menu features a variety of dishes for every time of day with signature items like the Bayou Lafitte breakfast skillet, blackened redfish, alligator platter, and of course, charbroiled oysters. Coterie also features a lineup of specially crafted cocktails, margaritas, martinis, and wines.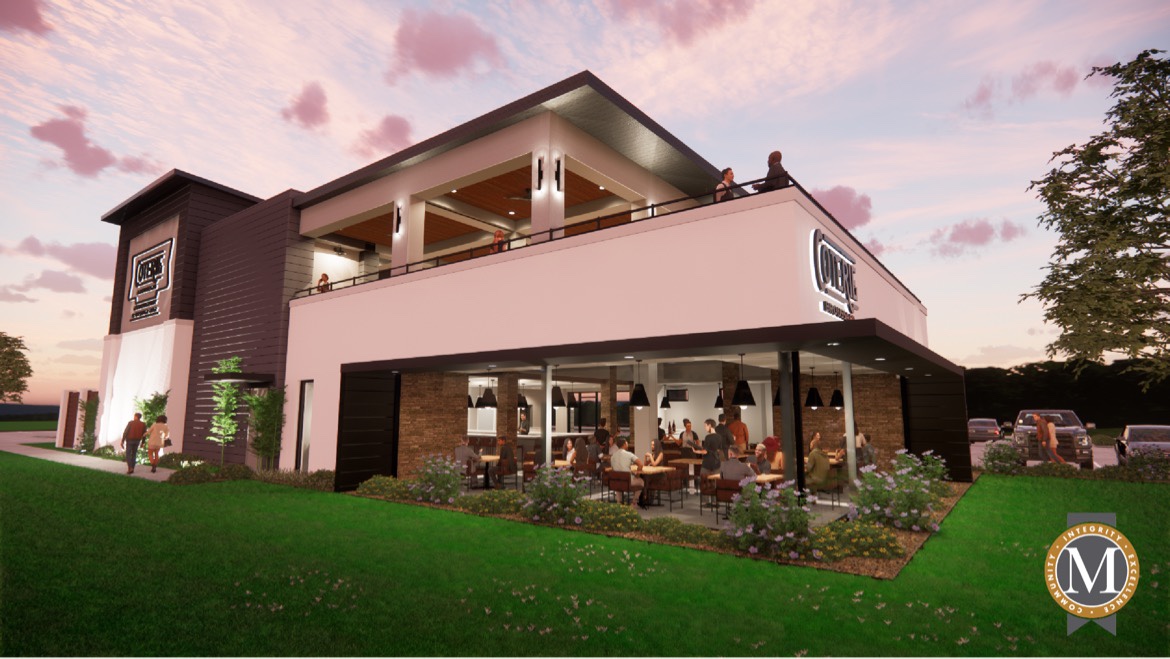 Submitted Rendering
"We currently own and operate Coterie Restaurant and Oyster bar in the New Orleans French Quarter. We have been looking for a second location in the Lafayette area for quite some time now," says Kristian Wadleigh, owner of Coterie.
The new 9,000+ square foot Coterie Restaurant & Oyster Bar location in Broussard boast two levels with the first level featuring two dining spaces(cafés), private dining, and an oyster bar. The second level will feature a single café dining space, lounge seating, and a rooftop "sky bar".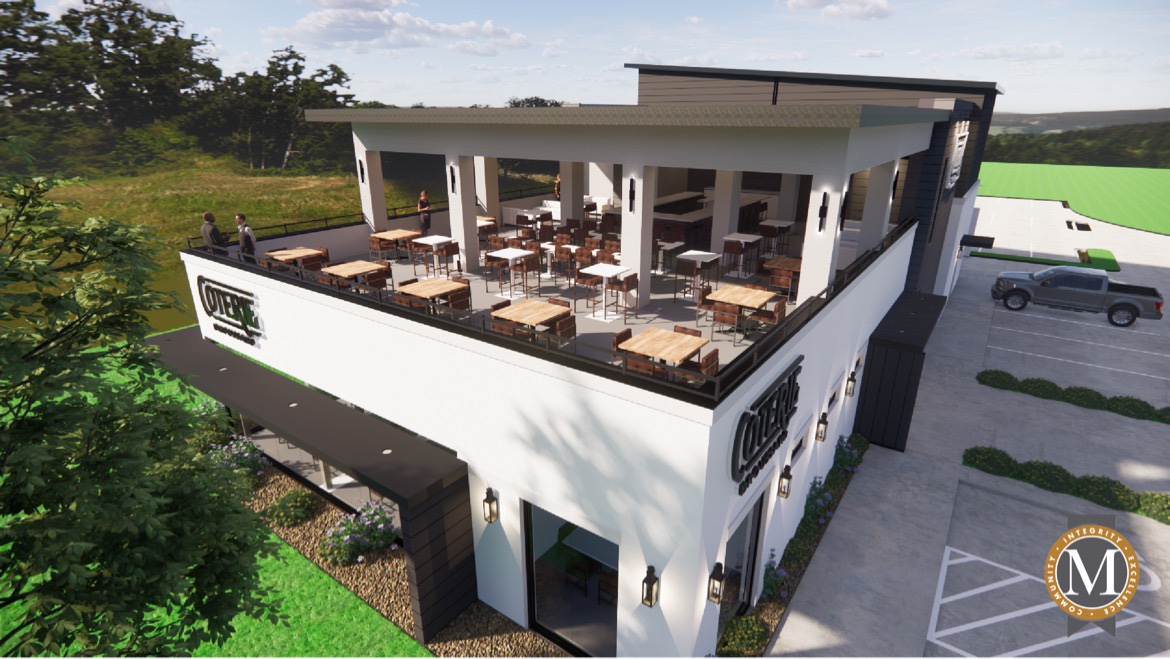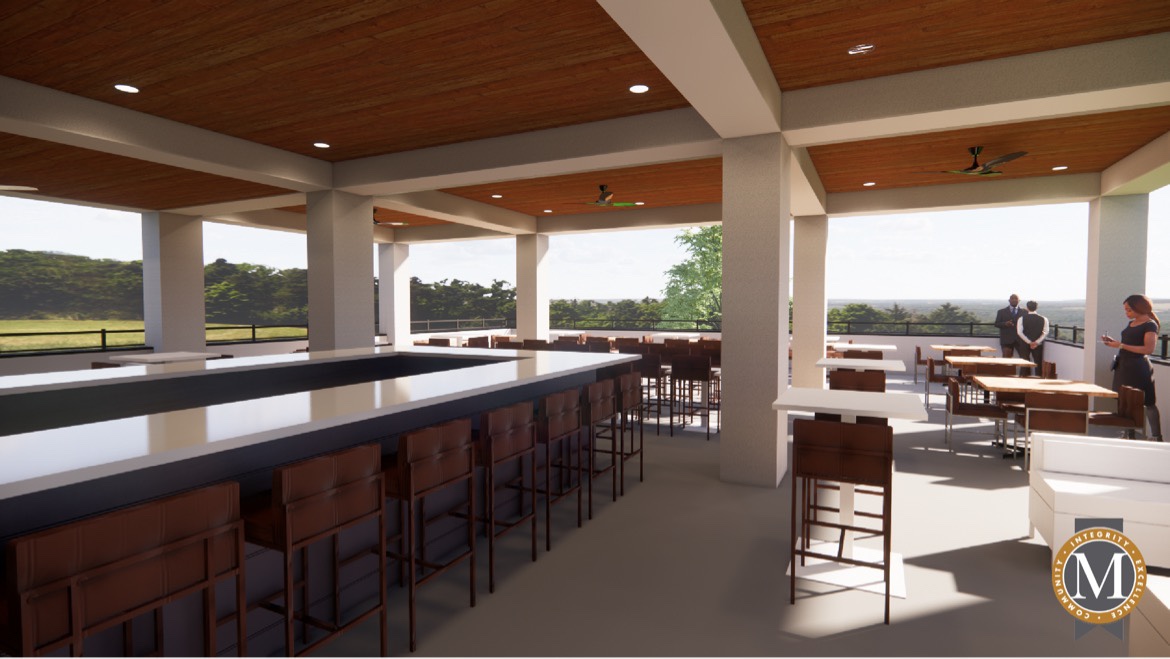 Submitted Renderings: Sky Bar(Rooftop Bar)
"With the help of our agent, Mr. Jeremy Harson, we were able to locate the lot in Broussard off of the Ambassador extension. His team presented us with a demographic study of the area, which showed us that it's saturated with young families and working professionals," says Wadleigh. "Seeing the growth over the last few years and the infrastructure that the city of Broussard has in place, it all lined up and we knew it was the perfect location for us. In this location we also feel that we can service not only Broussard but all surrounding areas, we are so eager to please the locals with our menu and atmosphere."
Construction for Coterie Restaurant & Oyster Bar of Broussard is set to begin soon. No tentative completion date has been set yet.
This project is a design-build by Manuel Commercial, a sponsor of Developing Lafayette.
Check out Coterie online at http://coterienola.com or on Facebook at https://www.facebook.com/Coterie-Restaurant-Oyster-Bar.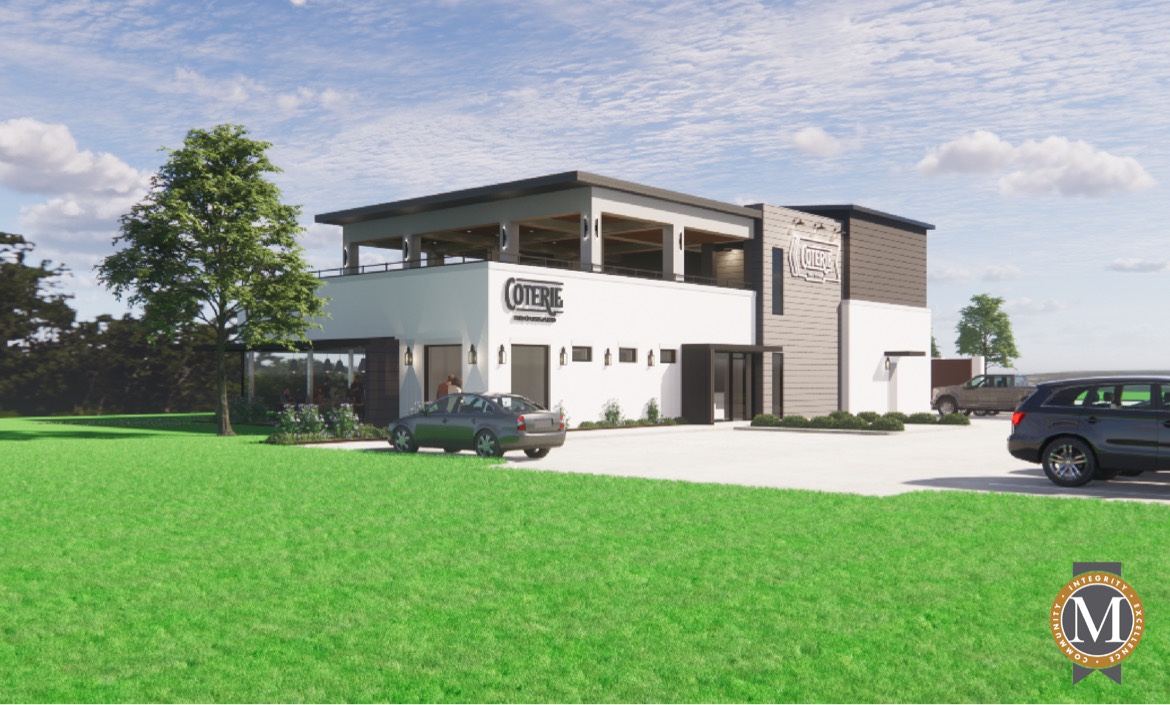 Submitted Rendering