The former Field & Stream, an outdoor sporting goods retailer previously located at 110 Old Camp Road in Lafayette, closed a few weeks ago and has provided an opportunity for Dick's to expand.
To make way for the expansion, renovations have begun to rid all former Field & Stream branding, including the wondering "woodwork". You can see in the photos we took this week that they have already begun ripping into the outdoorsy facade to extend the facade of Dick's.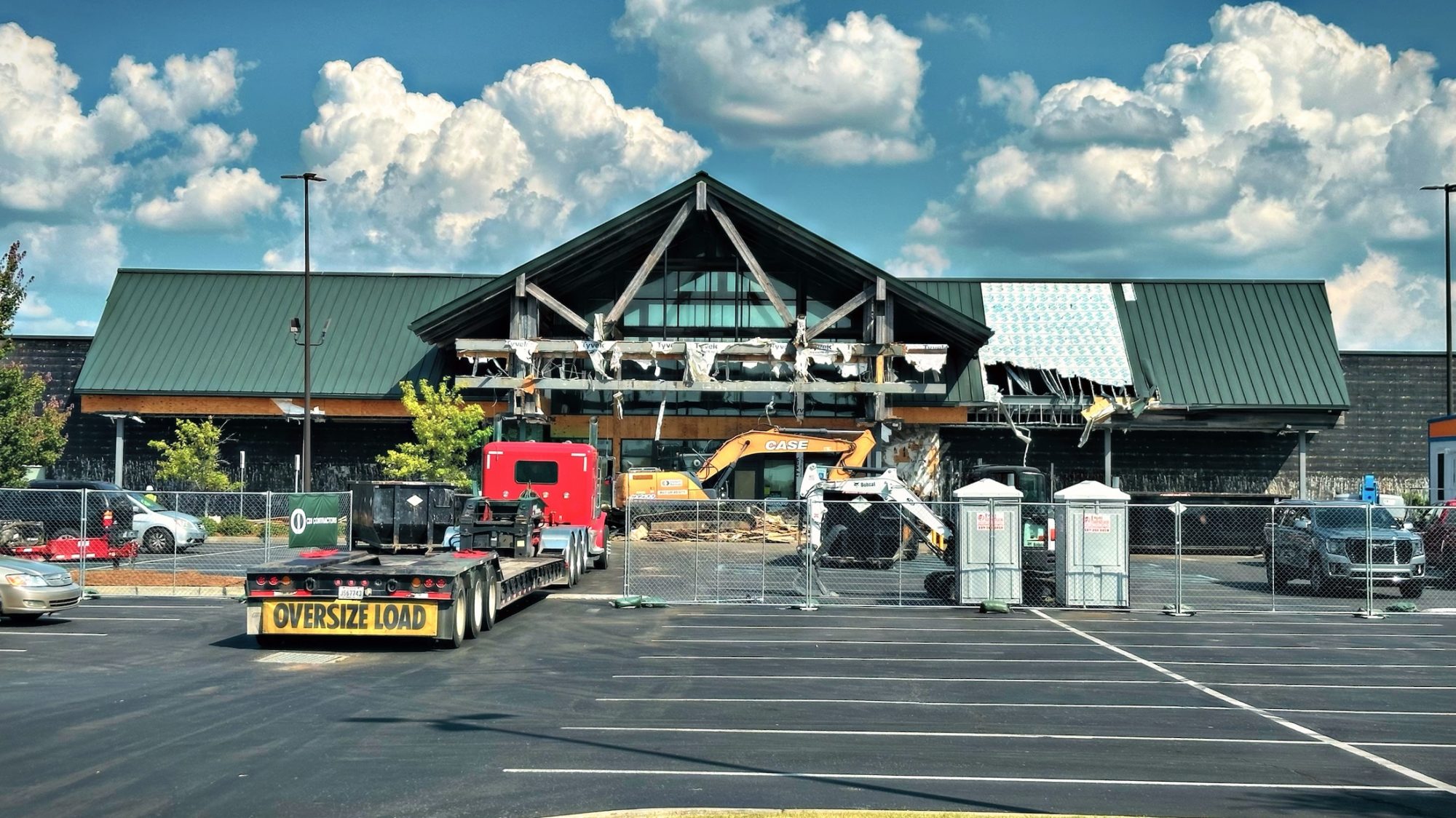 I swear we aren't purposefully using all of the puns we can hear, except the first part… and this next part. The rest is just what it is.
Was Dick's really in need of enlargement? We honestly thought it was a good size. It had everything we needed and we never felt as if we were lacking from the experience. We were never dissatisfied. Are there bigger Dick's out there? We've only had experience with ours and the Dick's in Lake Charles, and that one felt similar in size.
While we don't have information on the official opening of the expanded portion of Dick's. We can guess that within the next 3-5 months it'll be open for business. Just in time for Christmas.
Here is their website if you've never checked out Dick's in person before. https://www.dickssportinggoods.com/.