The popular local Jamaican restaurant, Di Jerk Stop, opens today in their new location at 4416 Johnston Street in the former Peking Garden Restaurant.
After months of renovations & cleaning, Di Jerk Stop is finally ready to open their new 4,000 square foot restaurant. See original posts here.
You may have first heard of Di Jerk Stop back when they were called "Da Jerk Stop" when they opened in Youngsville. They ultimately closed that location, changed the name, and moved into Lafayette where they have found their new home. See the Youngsville location post here.
Di Jerk Stop's island cuisine and the overall vibe are relaxed, comforting. They serve dishes like Oxtail, Jerk Chicken, Jerk Pork, Curried Chicken, Curried Goat, and many others. The sides served like rice & peas, tropical vegan rice, plain white rice, and fried plantains compliments their main dishes and hit that sweet spot.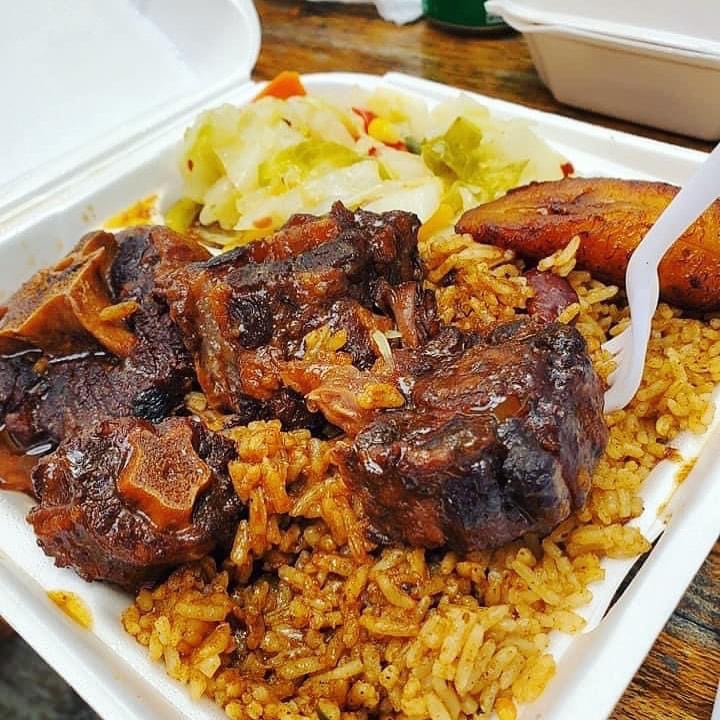 Inside the restaurant, you have a bar to the right, and to the left is where you place your order. Not sure if there is table service yet, but give them a chance, let's see what they do. There is also this cool memory wall with iconic Jamaican singers, athletes, and anyone from the homeland. You can also sign the wall if you wish, we kind of gave them that idea… 🙂
Be sure to make a pass today. Bobby & Merick are have worked hard to bring you guys this restaurant and have faced many challenges but are ready to hit the ground running.
You can follow them on Facebook at https://www.facebook.com/DiJerkStop/ and on Instagram at https://instagram.com/dijerkstop?igshid=2g5575i221va.