Dave's Car Care Center, originally located at 1400 W. Pinhook Road, has expanded their Acadiana footprint with a second location that sits at 5036 Ambassador Caffery, near Verot School Road.
Dave's Car Care Center has been serving Acadiana motorist since 1956. That's over 60 years! Their services include a wide range of repairs, testing, and tune-ups on all makes & models. And their staff is well-trained, honest, and local.
The original location on Pinhook used to be a full-service fueling station & repair shop; back when self-serve pumps weren't really a thing yet. As the years went by, the current owners' father sold the fueling station, but retained the repair shop. Today, under the leadership of owner, Charlie Dugas, Dave's Car Care Center will continue to offer their top notch services to all of Acadiana.
Be sure to visit them this weekend, February 23rd at 2pm, for their grand opening.
You can also find out more at davescarcareservice.com or facebook.com/DavesCarCareCenter.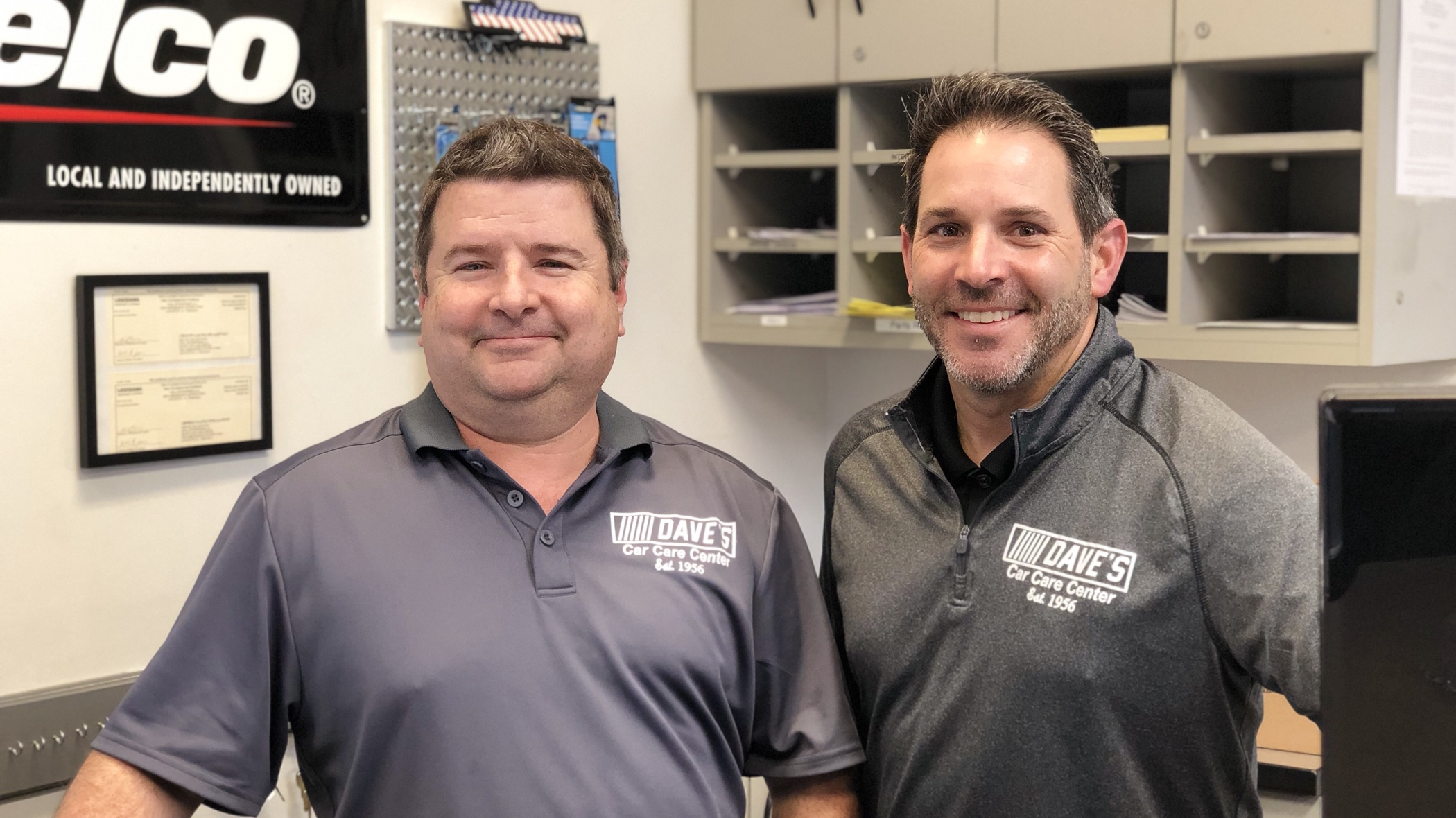 Left: Johnny Walters(Ambassador Manager). Right: Charlie Dugas(Owner).