Daiquiri Depo, formerly located at 1115 SW Evangeline Thruway before catching fire in 2020, is relocating to the now-former Wendy's Restaurant space at 241 Donlon Avenue in North Lafayette.
Founded in 1984 by Sanders and Yola Louvierre, Daiquiri Depo is the oldest daiquiri drive-thru business in Lafayette.
In 2013, Kris Louvierre, grandson of the Louvierres, and his wife, Heather, purchased the local daiquiri shop to carry on the long-standing family business. In the fall of 2013, they decided to enter the Downtown Lafayette Boudin Cook-off with their boudin guru, Mike Hebert (Heather's dad), competing against well known local businesses and amateurs. The Louvierres say that it came as a shock to them when they ended up winning the traditional category. From then on, they started selling their award-winning boudin at their daiquiri shop. And in that same year, 2013, they expanded their food menu to include boiled seafood like crawfish, shrimp, snow and Dungeness crabs, along with the traditional sides of corn, potatoes, sausage, and homemade dip. One of their best selling sides ended up being spicy—and they do mean spicy—boiled Turkey necks.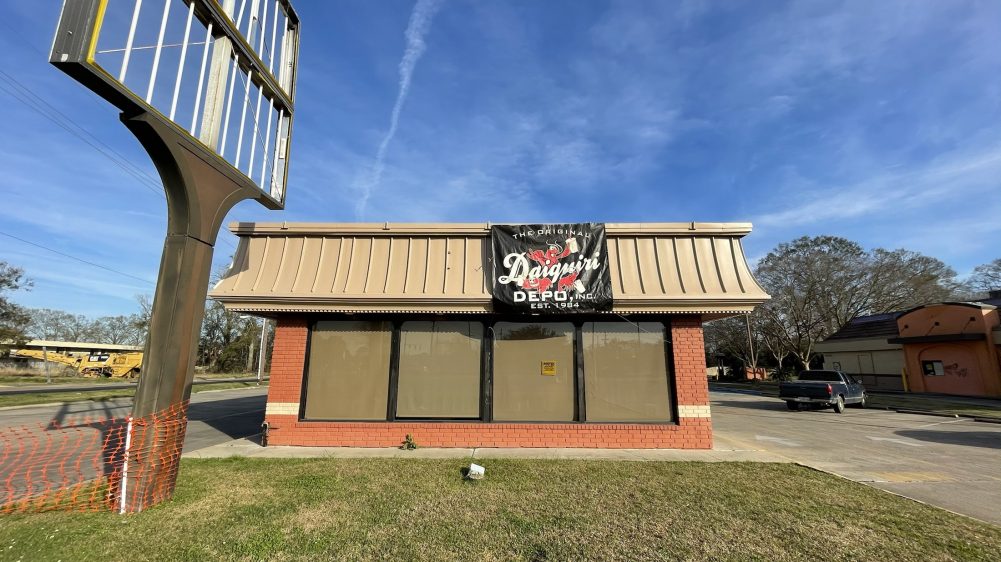 In April of 2020, an electrical fire caused heavy damage to their business, yielding a total loss for the local daiquiri shop. The Louvierees say that after a grueling long 9 months of being out of business, they have finally confirmed that they will be relocating and taking over the now-former Wendy's located just off of the Evangeline Thruway at 241 Donlon Avenue.
"We are beyond excited to open back up as soon as we can to serve our homemade daiquiris and mouth-watering seafood to Acadiana!"
Kris & Heather Louvierre are aiming for a tentative reopening date of April 2021.
You can follow the Daiquiri Depo on Facebook at https://www.facebook.com/daiquiridepo/.