The City of Scott has awarded a contract to Siema Construction, LLC to start Phase 1 of the Apollo Road Extension project.
Phase 1 of the project consists of extending Apollo Road as a 4-lane boulevard from its current endpoint, located where the new West Regional Library is being constructed, down Southeast ending just beyond JB Road. The map below shows Phase 1 highlighted in red.
The future Phase 2-3 of the project for Apollo Rd. appear to show a roundabout where Rue de Belier & Dulles intersect.
According to the City of Scott's Facebook page, the project will start in 4-6 weeks, and will end 18 Months later, all for the low bid price of $7,024,000.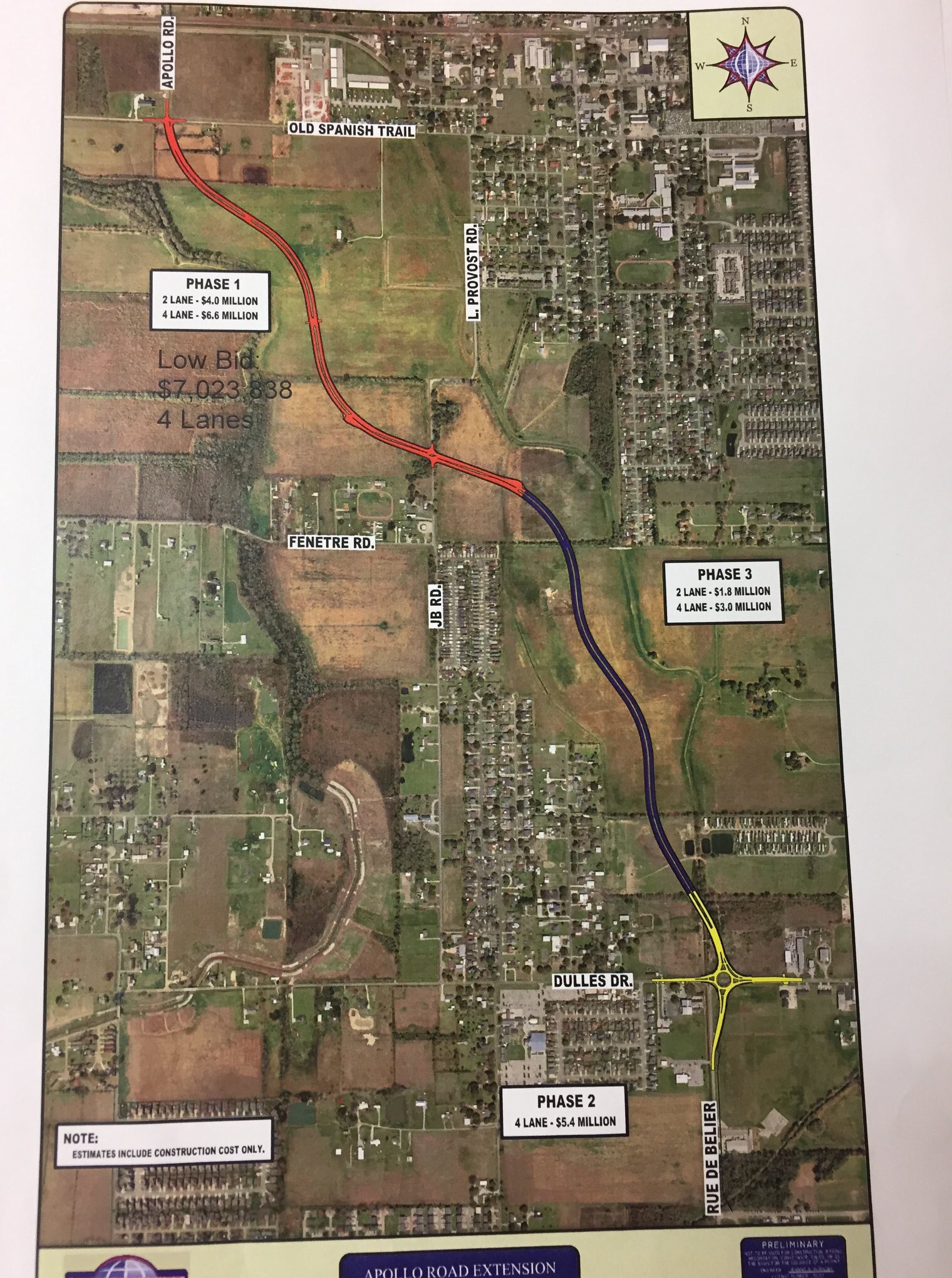 Map courtesy of the City of Scott showing all phases of the Apollo Road Extension plans.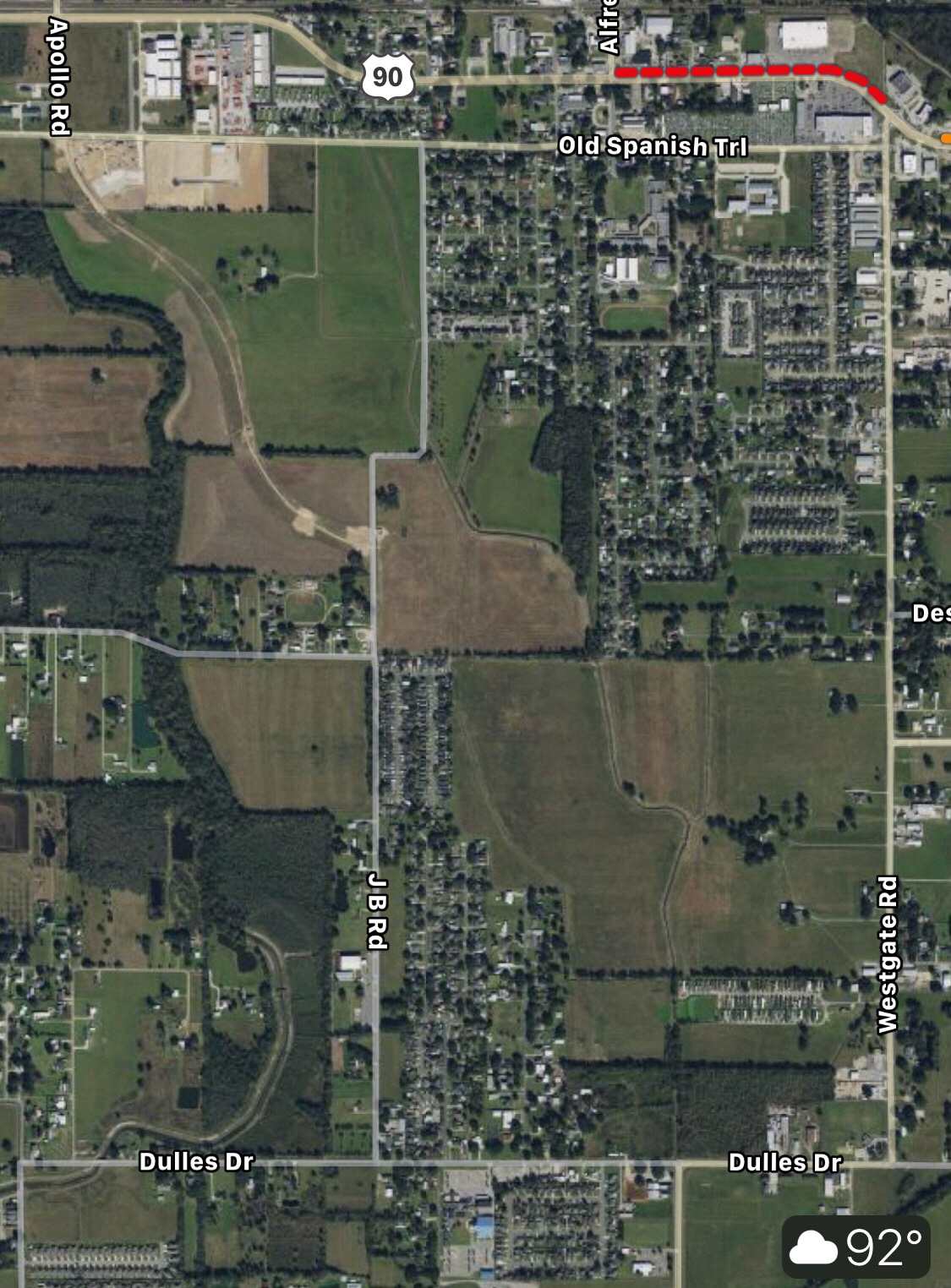 Current satellite image showing just a dirt trail where Phase 1 will happen.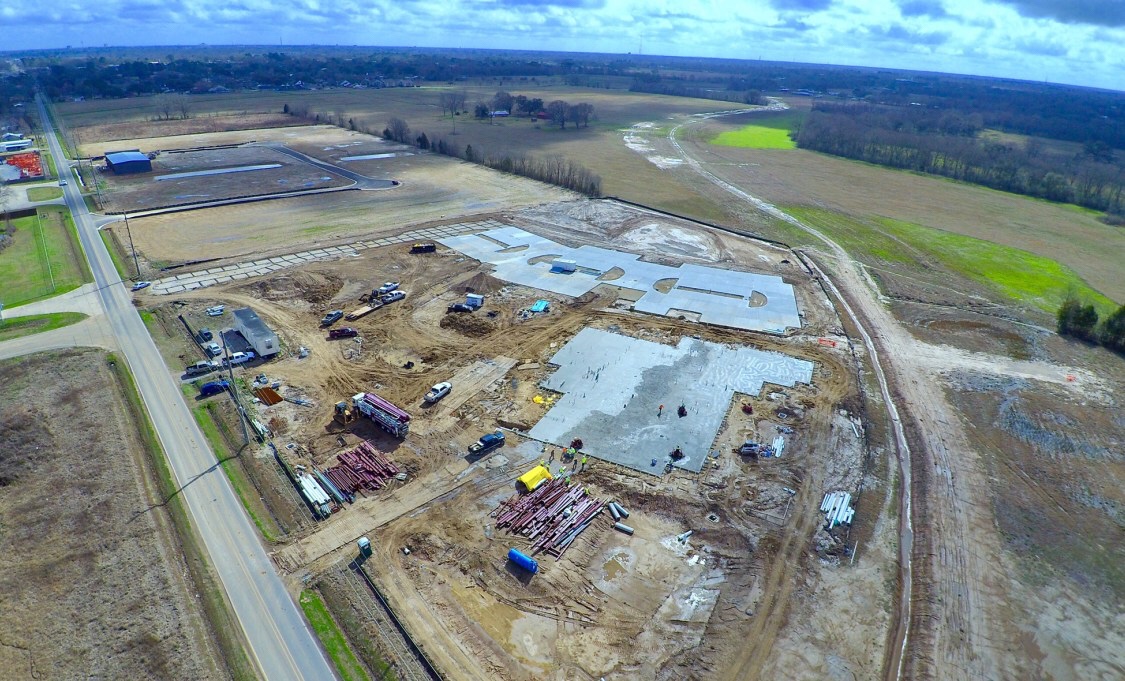 You are able to make out the Apollo Road dirt trail in this aerial shot of the West Regional Library.