The Shell Complete Stop at 3755 Ambassador & Robley Dr. is being rebranded as Chevron.
This store is probably most well-known for having Chris' Poboys inside. If you haven't had Chris' Poboys then you should be smacked. I wish someone would have smacked me, but thankfully, in lieu of being whopped—I was invited.
They serve some of the best poboys, and gumbo, really. The staff is also really kind, and if you go often enough they nearly remember what you order.
Being younger, I haven't had too many instances where I was remembered as a regular. Perhaps I shouldn't expect the order-taker at Wendy's to remember my name. Though, if I go that often to Wendy's, do I have a problem? Haha.
Be sure to check out Chris' Poboys! They have a few locations around town to try.
Lots of repainting happening.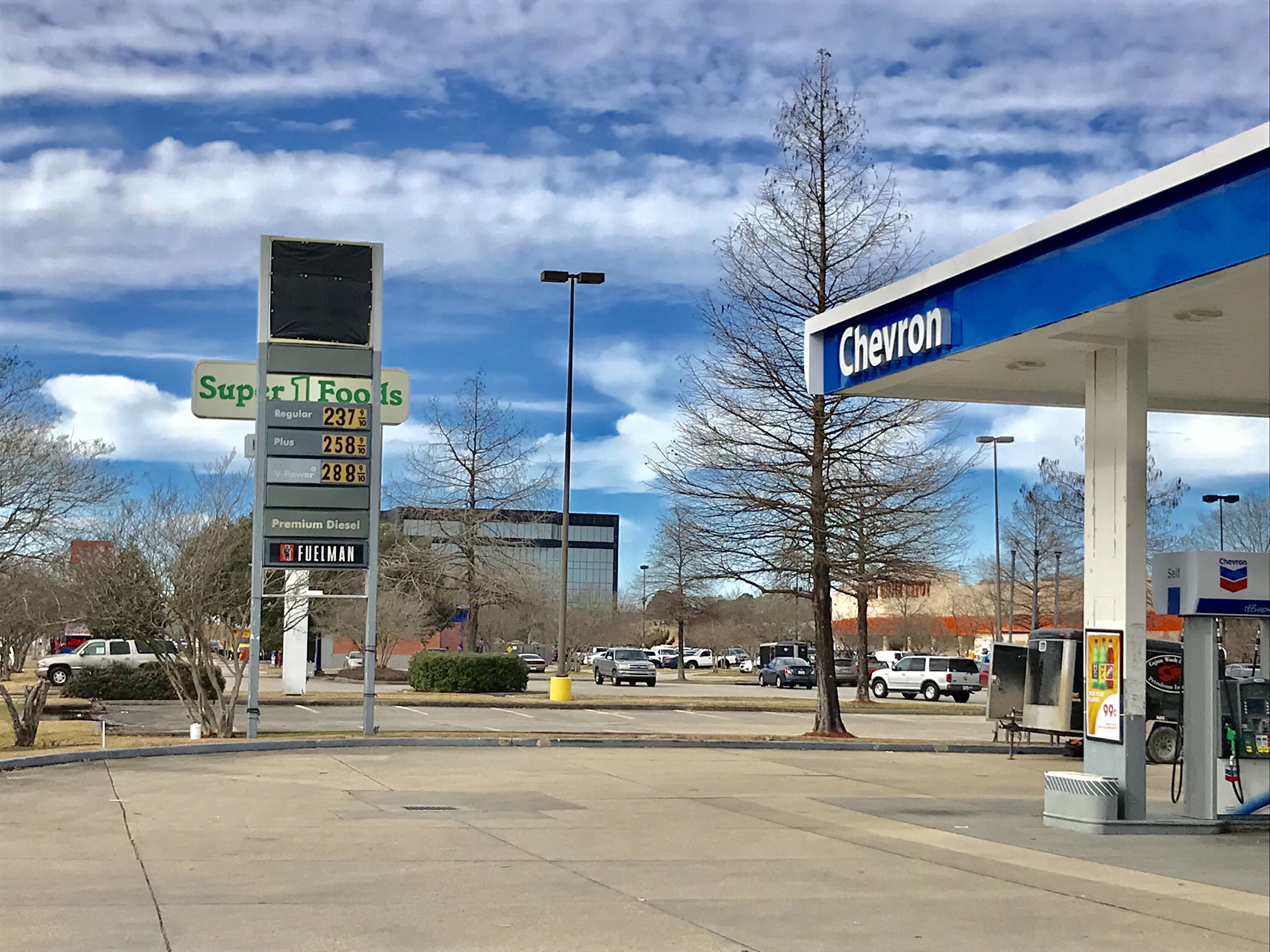 You can see the former Shell sign has been covered.