If your daily commute runs anywhere near the Kaliste Saloom & Rue Louis XIV intersection, then you may have noticed that the Chase Bank at corner is being demolished.
The Chase Bank, located at 1233 Kaliste Saloom Road, closed within the past month or so with the intent to rebuild a new—state-of-the-art—Chase Bank branch. The plan seems to be moving forward as demolition crews have already begun destroying the eight-laned bank property. Next, once the demo is complete, will be to start construction of the new bank building.
We do not have any information as to what will be different, improved or how the new bank will look. We tried to gain renderings, drawings, and plans but were unsuccessful at our attempts. What we do know is that Chase Bank is recycling all of the recyclable concrete & metal as part of their eco-friendly initiative.
Once construction starts on the new building and we have renderings, then we will update you guys! Chow.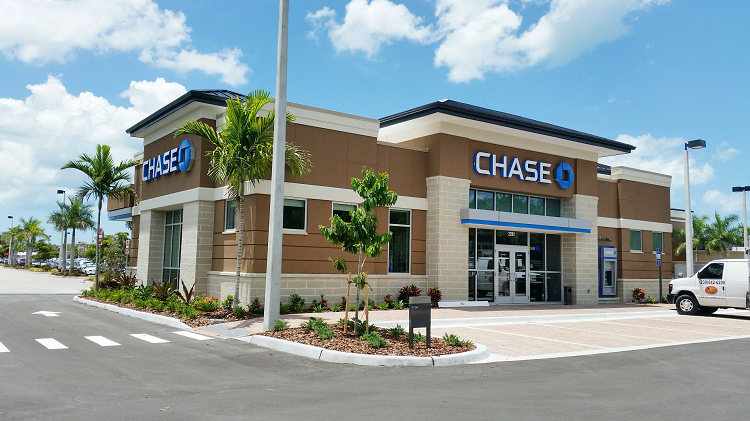 Our guess as to how the new Chase Bank will look, but we are probably wrong. Photo courtesy of bankdealguy.com