The Northpoint Center in Carencro at 3730 NE Evangeline Thruway has made good progress over the year. And yes, this is the former property for which Desperado's once stood. All of that past has since been destroyed, so no cooties here. Pinky promise.
We posted about this new center back in September of 2017, with a list of tenants that were confirmed. — see that post here!
The center looks exactly like the pre-construction rendering, which looks really nice — See below. And for the most part, most of the listed tenants from a year ago are still building here, or have already opened their doors to the public.
• La Pizzeria made the commitment, and have been open for nearly two months or so. It's great food, you should go, today!
• Tropical Smoothie Café has just installed their signage, and have started the buildout. They also have a drive-thru.
• Sync Fitness, a stationary bicycle gym is still underway with a tentative opening date for early August 2018.
New to the center is, Blake Johnson – StateFarm, and T-Mobile. The StateFarm office is open, while T-Mobile is still under construction. But what about Great American Cookie & Marble Slab?! Well, it appears that it isn't in the works anymore for this center. Although, we are still hopeful that they still come to Carencro.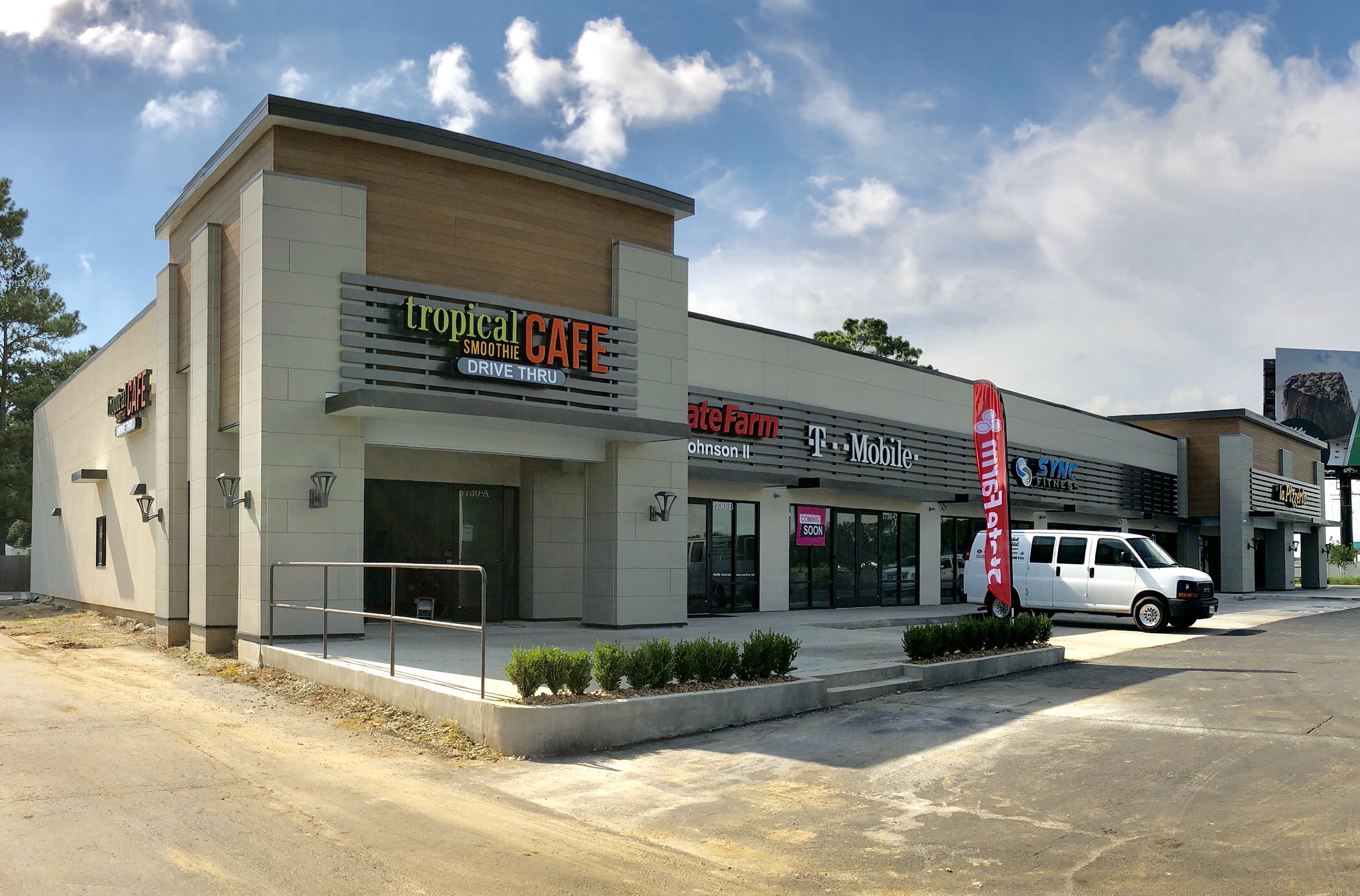 North Point as of today, Fry Day, July 13th.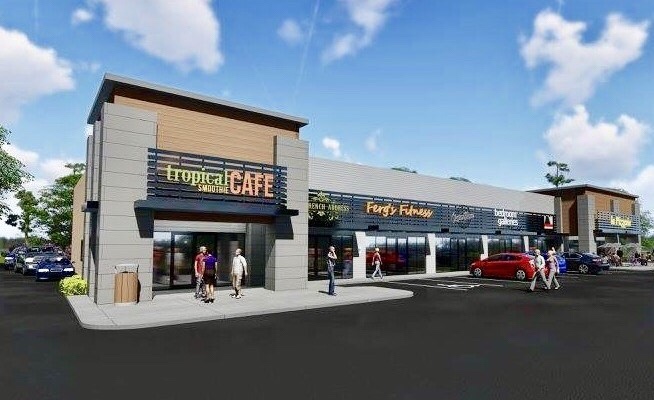 North Point Rendering.