The long overdue renovations for the Caffery Center at 4510 Ambassador are finally happening. I guess the increase in traffic on the opposite side with Costco & friends has this property manager wanting a piece of that sweet traffic pie.
In our brief visit to the Caffery Center, we noticed that the roadside sign was getting a fresh coat of paint, and appears to have been repaired. The sign was less than inviting before. Building renovations are being made to the facade by cleaning, repainting, repairing and redesigning parts that have been neglected for some time.
We don't have any info on who might fill the vacant former Winn-Dixie, but it can not be a Dollar Tree! That has already opened on the other end. Many are hoping for a Trader Joe's, but we can only hope with you, for now.
Kudos to the property owners for moving forward with this renovation.
Be sure to check out Cajun Table, they are now open here and would love to be overwhelmed with business. 🙂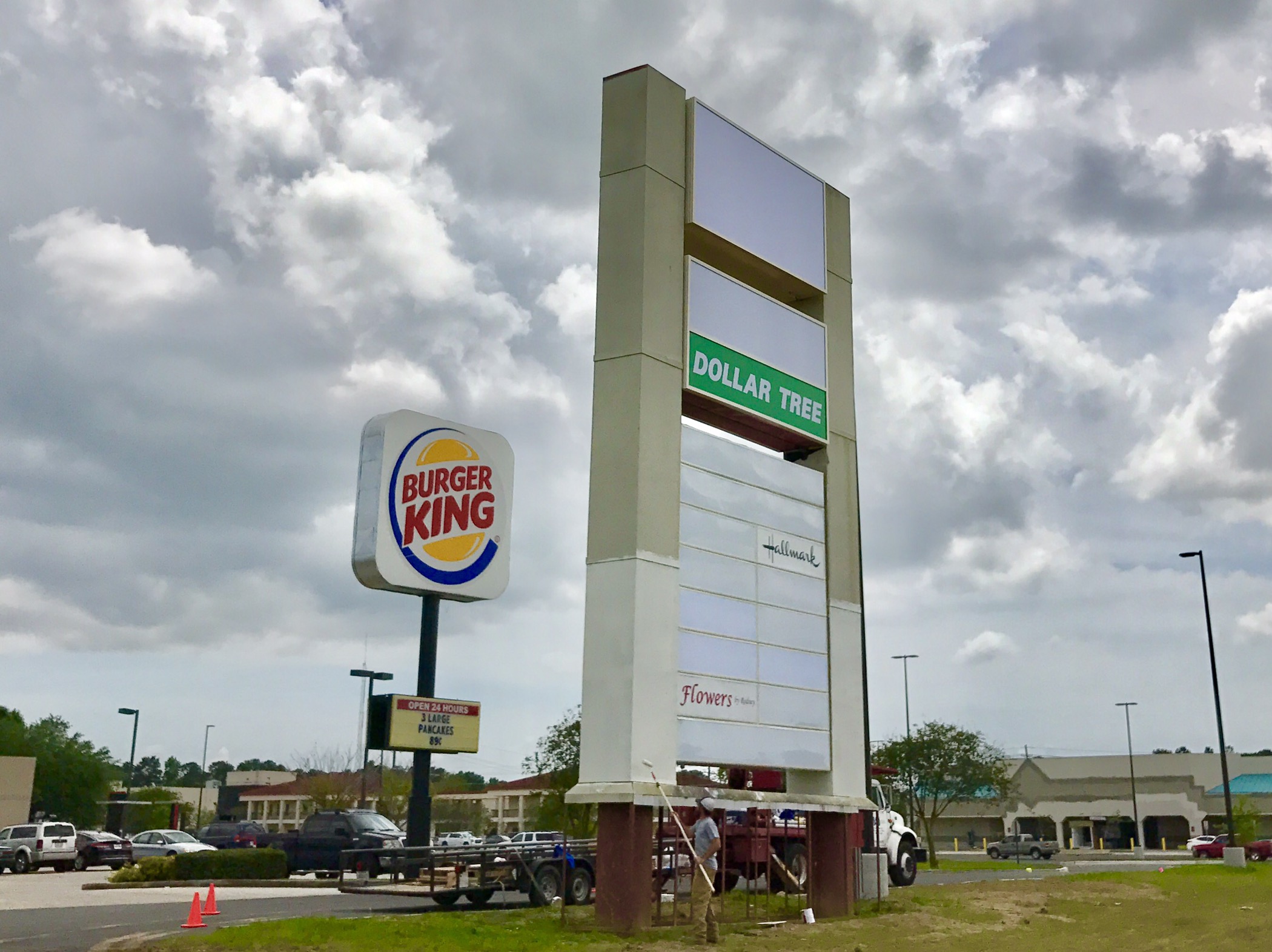 Better looking signage.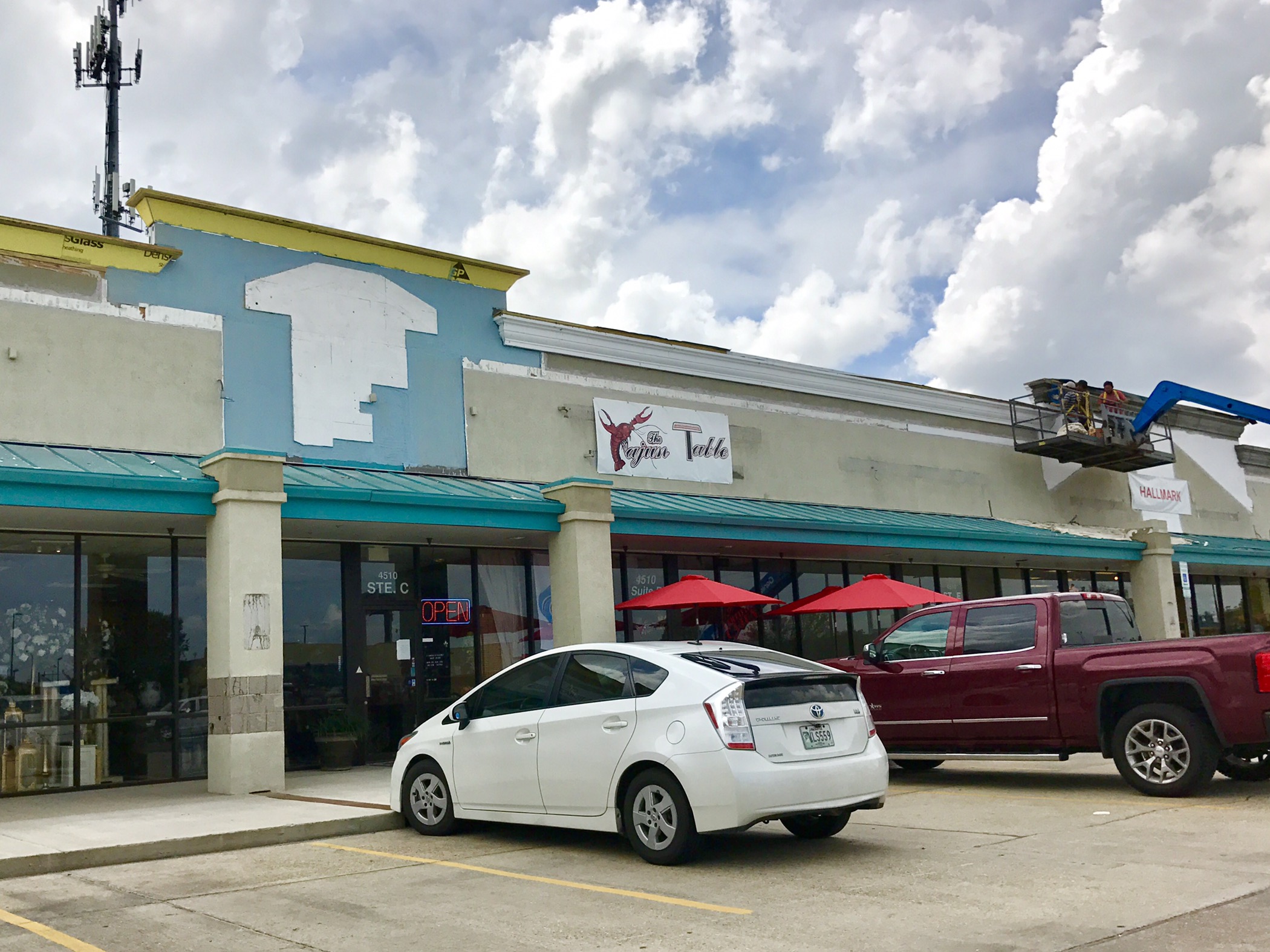 Facade work.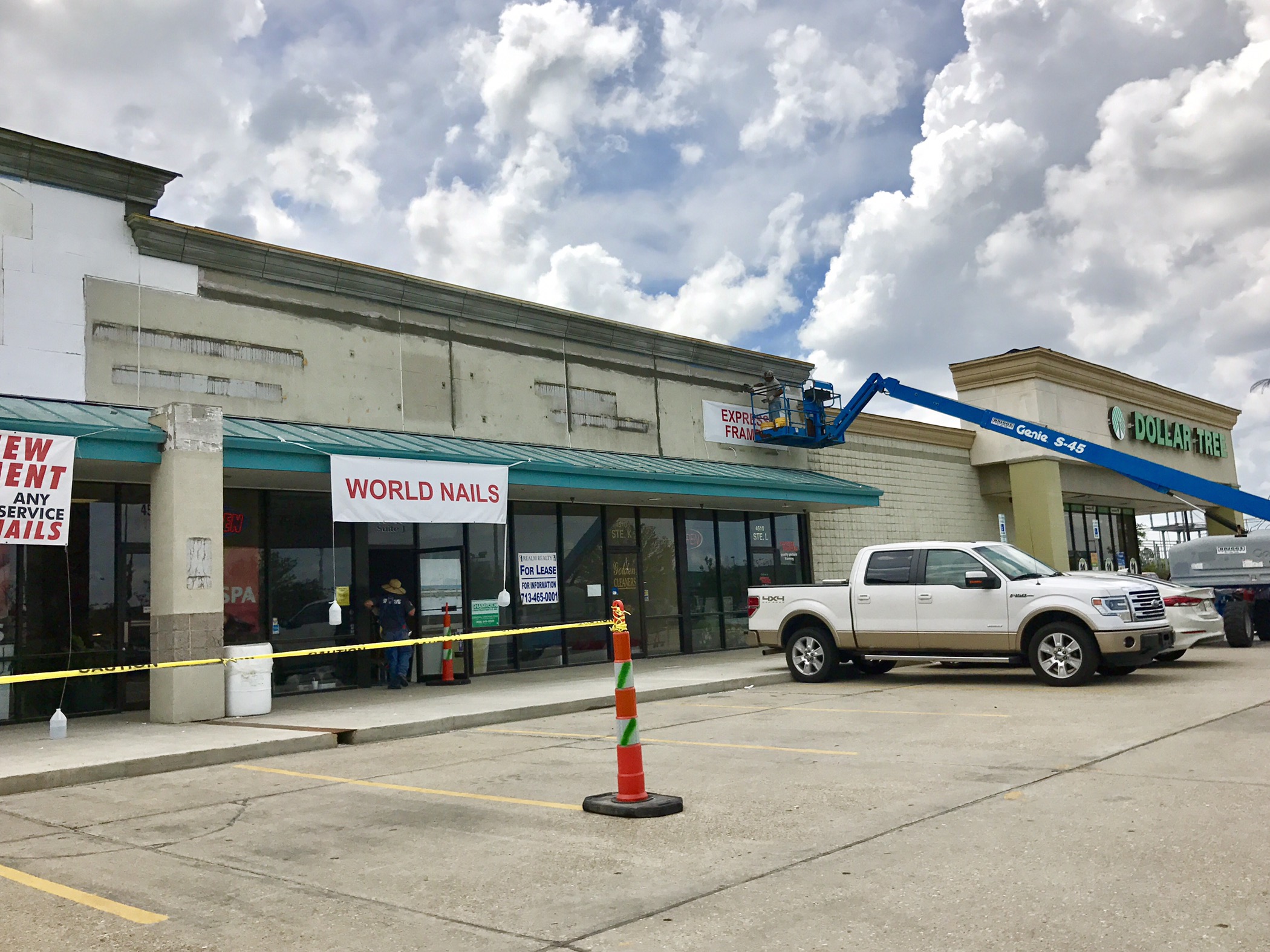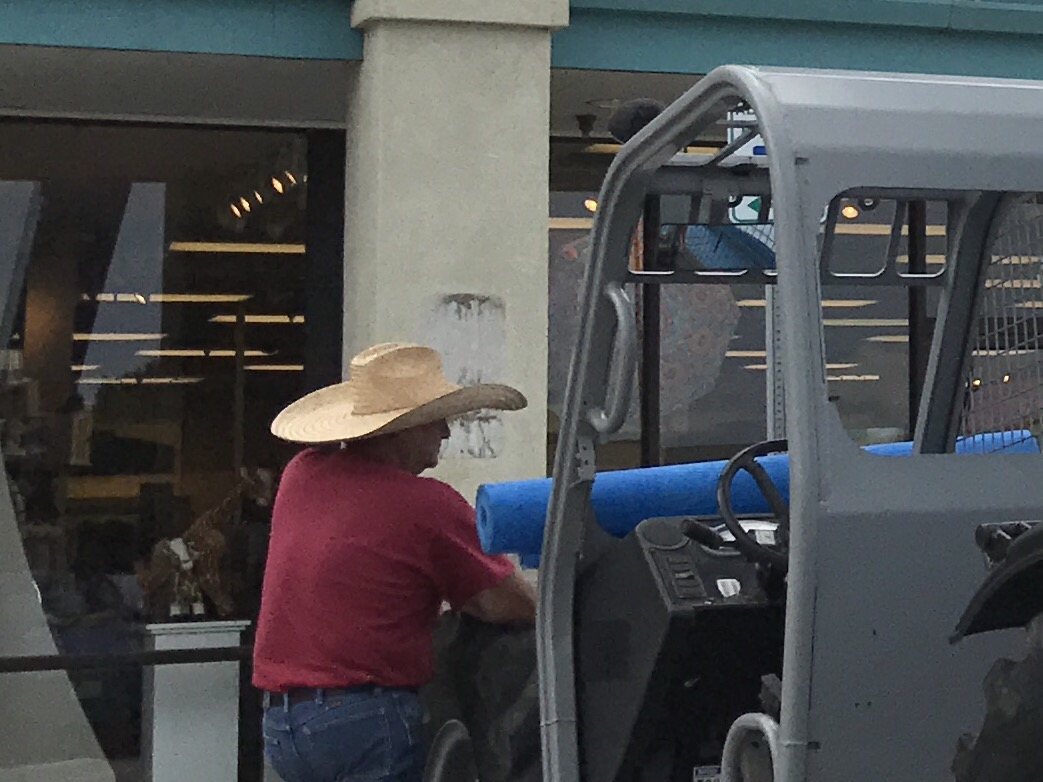 This guys hat!! ? Love it.