There is a new little vintage market called, Brocante Vintage Market by Lara Comeaux, opening soon at 1409 E. Broussard Road, next door to Native Sun Nursery.
Brocante, French for Flea Market or garage sale will be the essence of Brocante Vintage Market. The market will be an ever-changing local market in the heart of Lafayette. It will feature a variety of work from local artist, makers and craftsman with pieces ranging in antiques, repurposed and custom pieces, lighting, artwork, keepsakes and many other unique items.
The tentative opening time frame is set for the Fall. Which means that it should open somewhat soon, pending completed construction.
Visit them on facebook at facebook.com/brocantevintagemarket or their website at brocantelafayette.com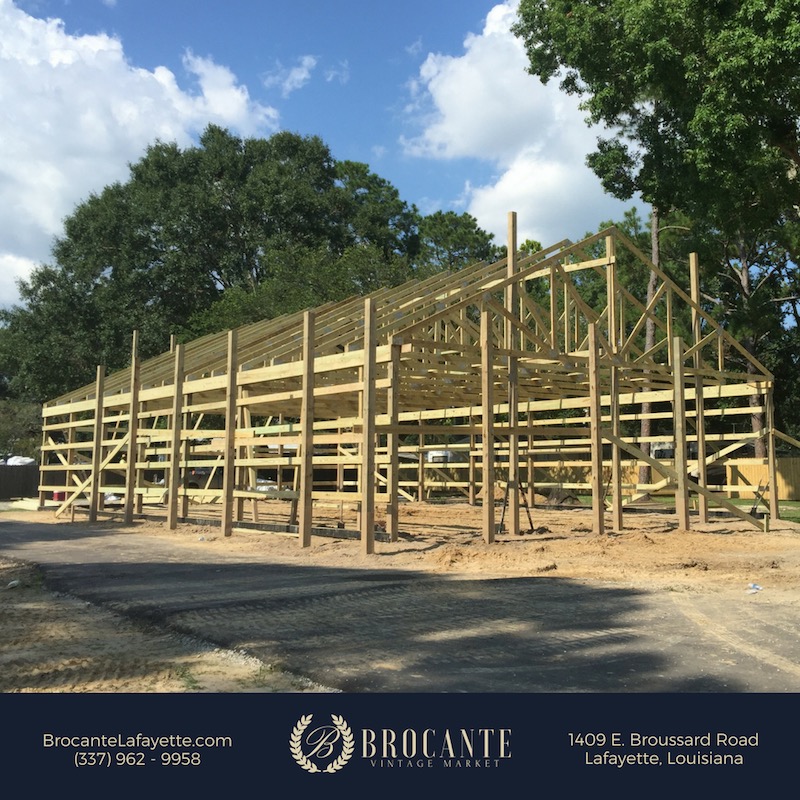 All photos have been provided by Brocante Vintage Market.