Brick & Spoon is located at 3524 Kaliste Saloom Road. For those that don't know it is a pretty small place on the inside, but the flavors are bigger. They serve Breakfast, Lunch & dinner and offer an inspiring collection of dishes.
I am a breakfast/brunch type of guy. So when I saw the Bananas Foster French Toast, I knew exactly what I was getting. This was our first visit here despite having been open for a while now. I know I know, I am late to the party. What else is new?
Some other dishes were the Breakfast Tacos which looked great. And, from what I was told, they tasted as equally yummy. My lovely fiancé had Chicken Florentine and that was an English muffin, chicken and poached eggs. I took some photos of the food of course to make you guys hungry! Lol.
Enjoy…by the way. Aaron was our server and a darn good one at that!
I would also like to thank Lisa D. and Becky F. for covering the tables ticket. 🙂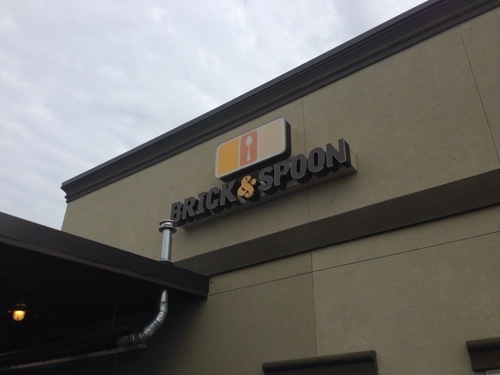 The below photo is some of our cool gang and the Chicken Florentine.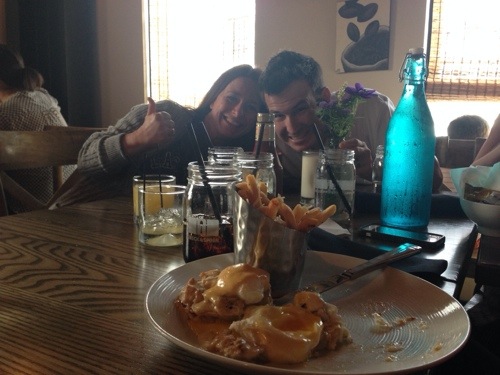 The Breakfast Tacos…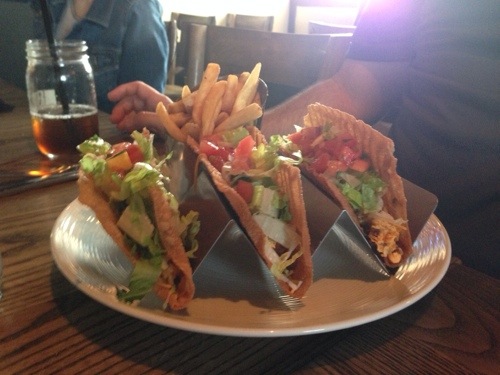 And the Bananas Foster French Toast…