Construction on the first phase of the Lake Farm Road extension connecting Settlers Trace Blvd to Kaliste Saloom is in full swing after breaking ground in mid-October. This project, to be completed in two phases, is set to increase connectivity and alleviate traffic congestion in key areas of Lafayette's faster-growing regions.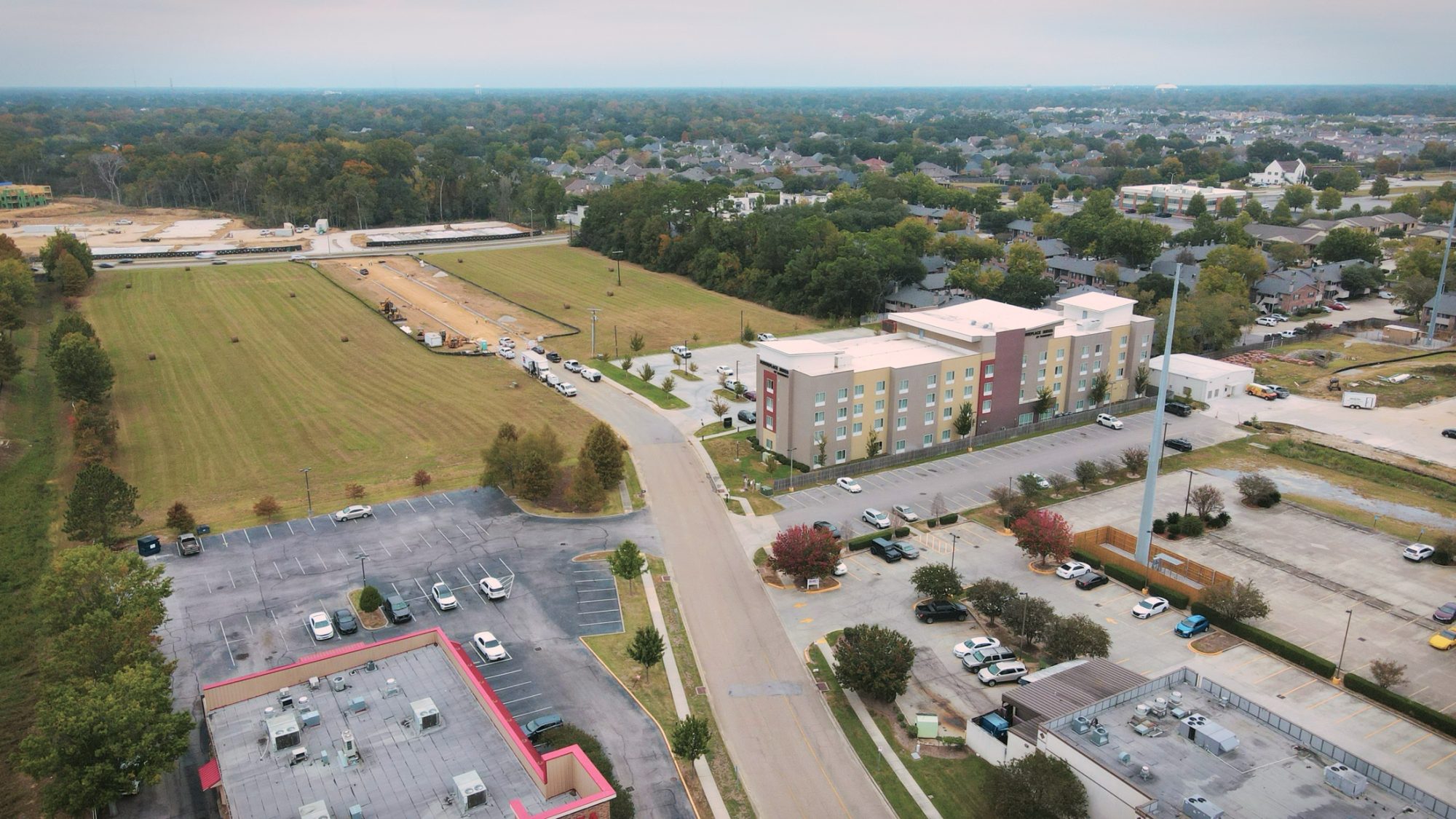 Aerial view facing toward Settlers Trace Blvd
This road extension project will not only improve accessibility but will also provide an alternative route, easing congestion on Kaliste Saloom Road and Ambassador Caffery Parkway. The extended road is also expected to lay the groundwork for future development opportunities off Settlers Trace behind the Target area.
During the busy holiday shopping season, spanning from Black Friday through the new year, construction activities along Settlers Trace Boulevard will be carefully managed to minimize disruptions, ensuring a seamless experience for shoppers and businesses in the vicinity.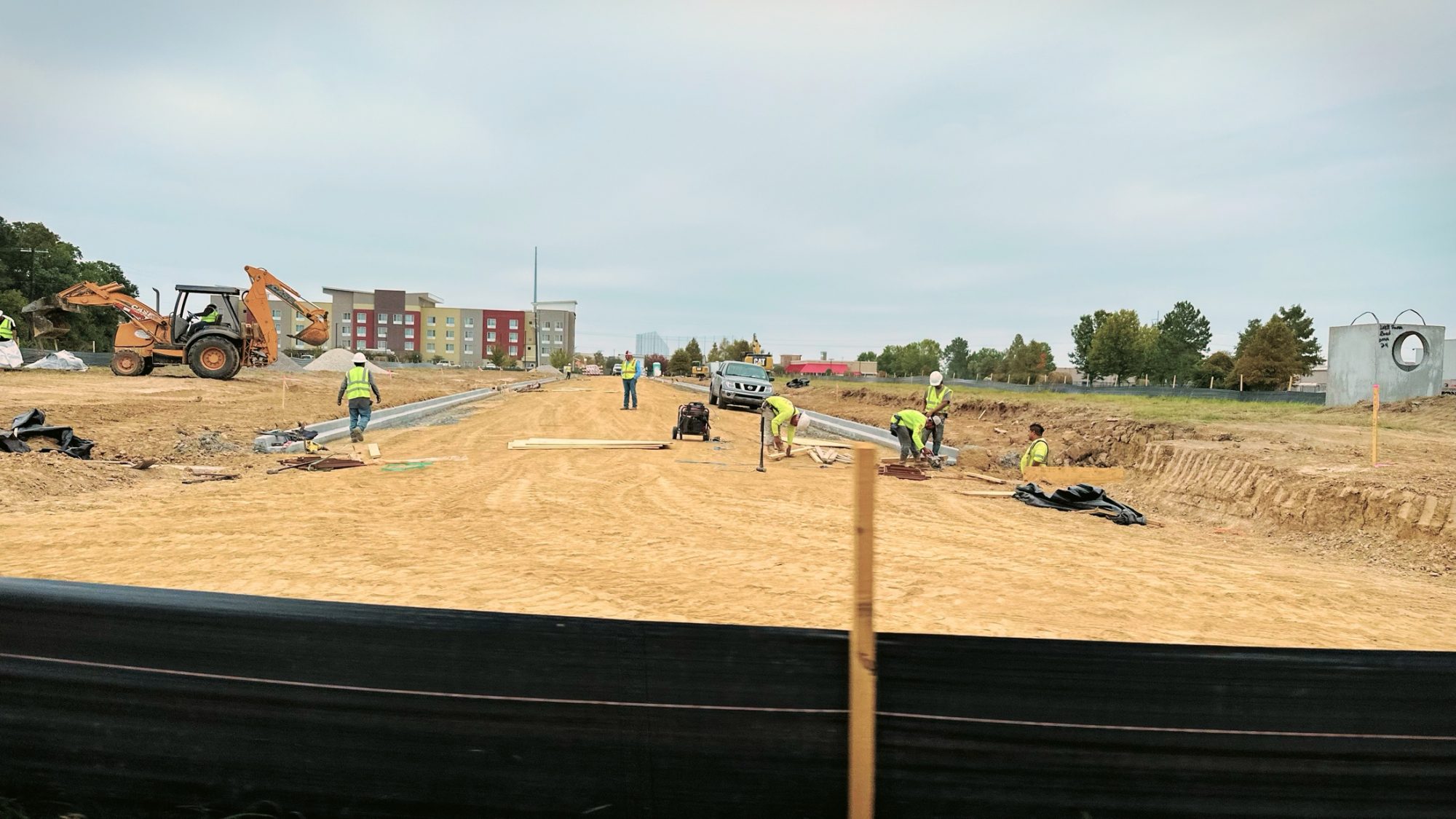 Drive by shooting of groundwork
Phase one is projected to be completed in late 2024. The second phase, scheduled to start late next year, will extend Lake Farm Road from Frem Boustany Drive to Verot School Drive, further contributing to improved regional connectivity and meeting the evolving needs of the community.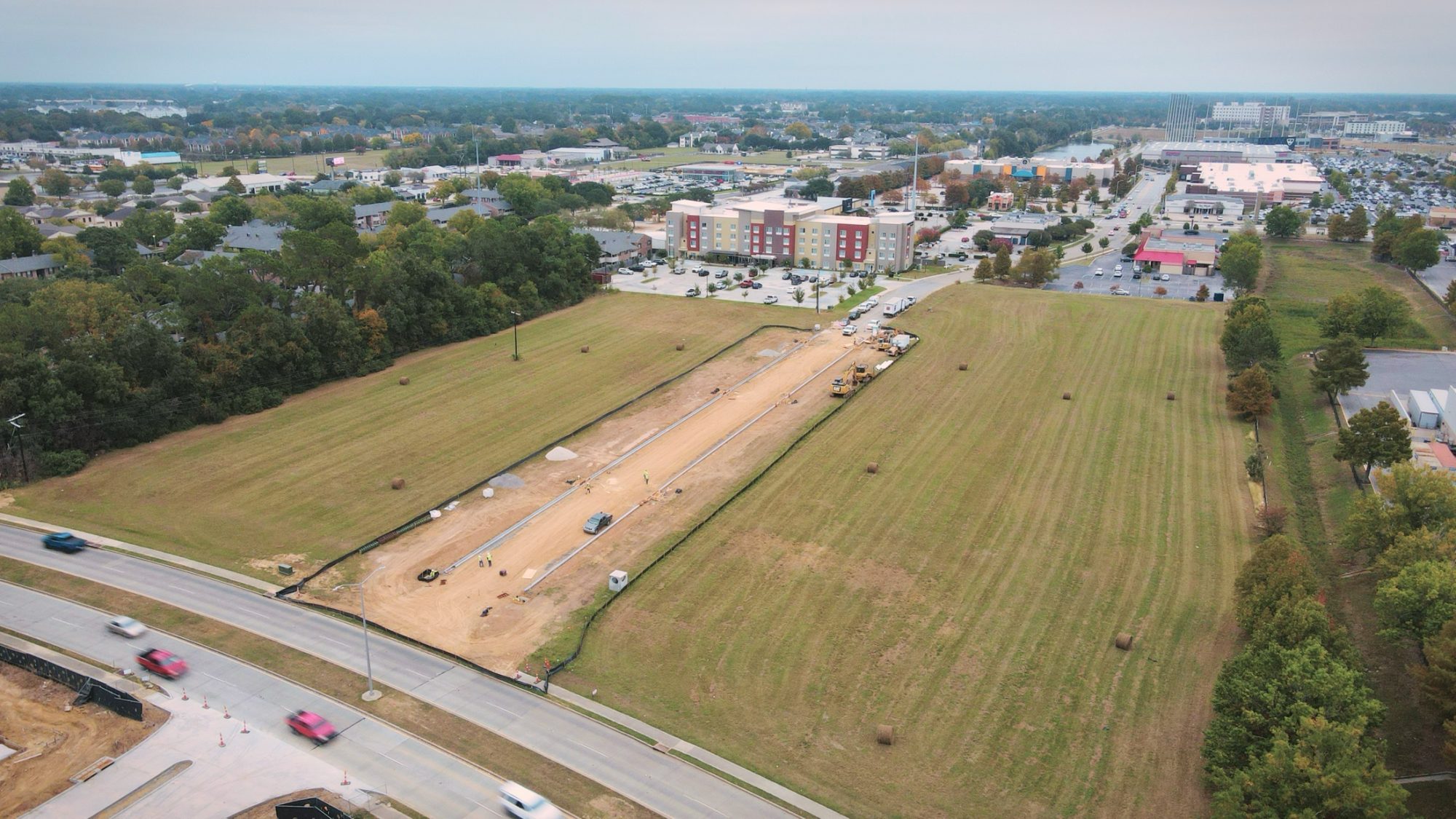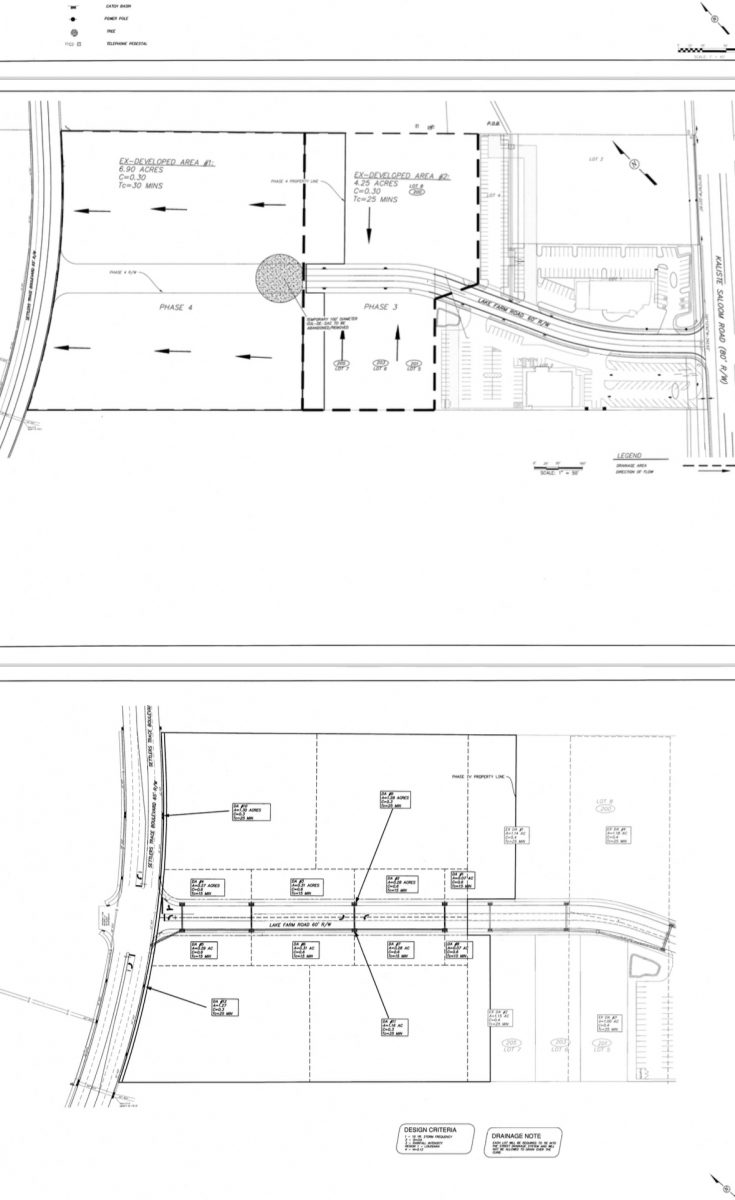 Plans for the road