A new mixed-use development project, Ashby Crossing, is in the works for the former Don's Seafood location "The World's First Cajun Restaurant" at 301 E Vermilion in Downtown Lafayette. The property was acquired by the local development team, Hub City Holdings, in January 2021. See that post (here).
The name Ashby comes from the names of the original owners of the Downtown space formerly known as Don's Seafood. Ashby Crossing partner, Gus Rezende, said that "We're pretty much paying homage & respect to Mr. Rocky and his predecessors."
The three phase project features some of the best real estate in Downtown Lafayette. The first phase, and the most important phase of the project includes about 6,000 square feet of restaurant space that can be subdivided for both a sit-down and a quick-service restaurant concept. Other phases of the development features a planned 5-story, 70+ unit luxury residential condo building.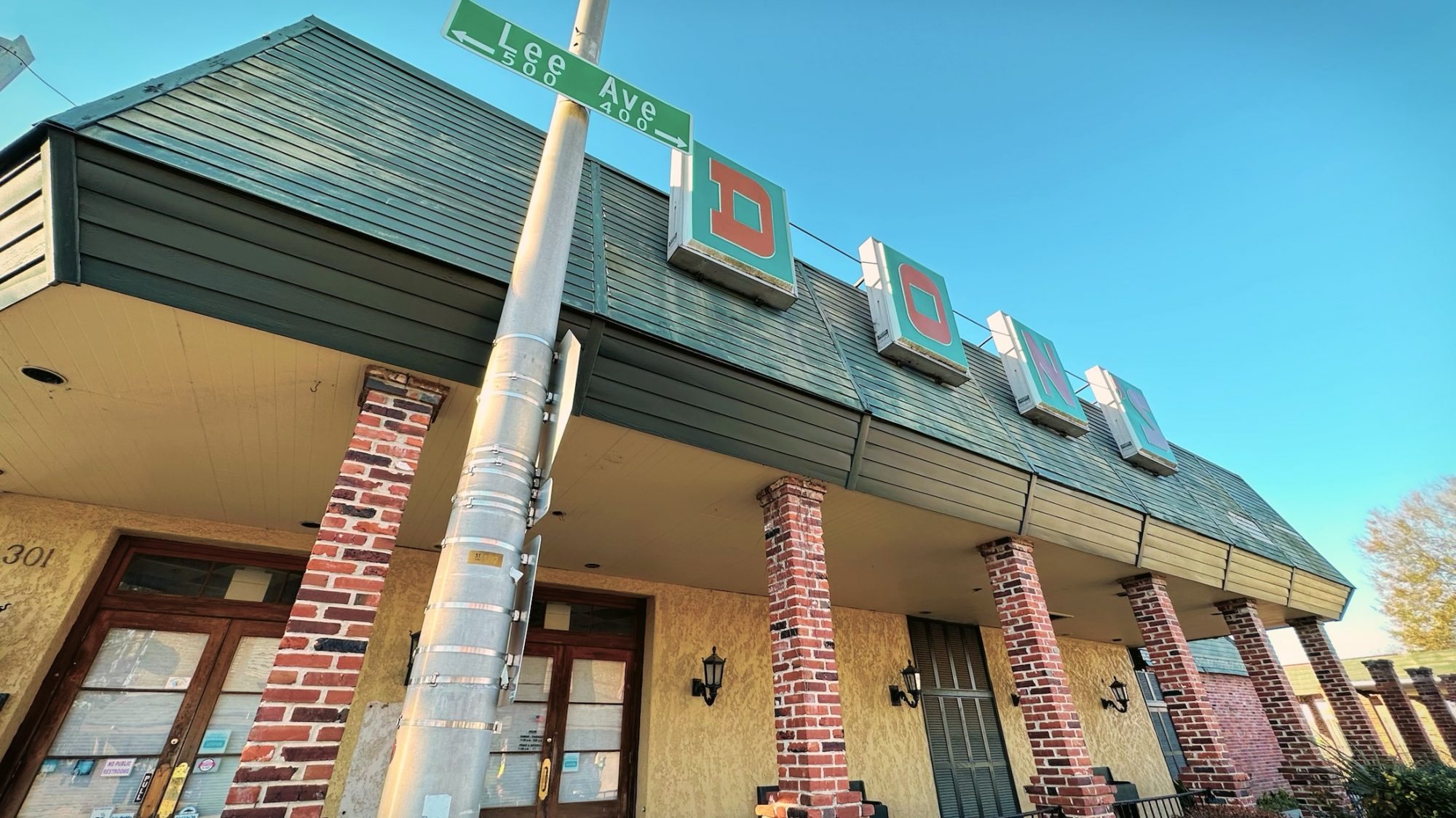 The property occupies the entire block of Vermilion St. and Congress, extending to the property at the Taylor St. intersection and sits directly across from Parc Sans Souci, providing ample opportunities for curb appeal and tenant options.
"We are lifelong downtown people," said John Petersen. We're emotionally invested in downtown, we're financially invested in downtown because we know that great small towns and great small to medium cities are great because they have great downtowns."
The project aims to re-imagine the former premises and create a transformative project for Downtown Lafayette, by introducing new uses and orienting a portion of the site towards the park across the street, Parc Sans Souci. The location provides a perfect spot for diners attending events at Parc Sans Souci, Park Internationale, Acadiana Center for the Arts, or any of the numerous live entertainment venues in proximity, as well as seasonal benefits from Mardi Gras and Festival Internationale activity.
It's exciting to see what is possible for Downtown Lafayette. Our city has such great potential to be the thriving city that we all know it can be, and with this project, along with many others, we are seeing the years of work that have gone into making Lafayette what it is today and what it will be in the future.
Construction and completion dates for the property are currently not available as they will be determined as tenant space is secured.
For more information, check out http://ashbycrossingdowntown.com