Check out these aerial shots of the roundabout work happening on LA 347 at the Henderson/Cecilia Exit at I-10.
There are two roundabouts that will allow traffic to flow freely through this busy interchange.
Photos were taken as of today, June 27th, 2018 at an altitude of 400ft.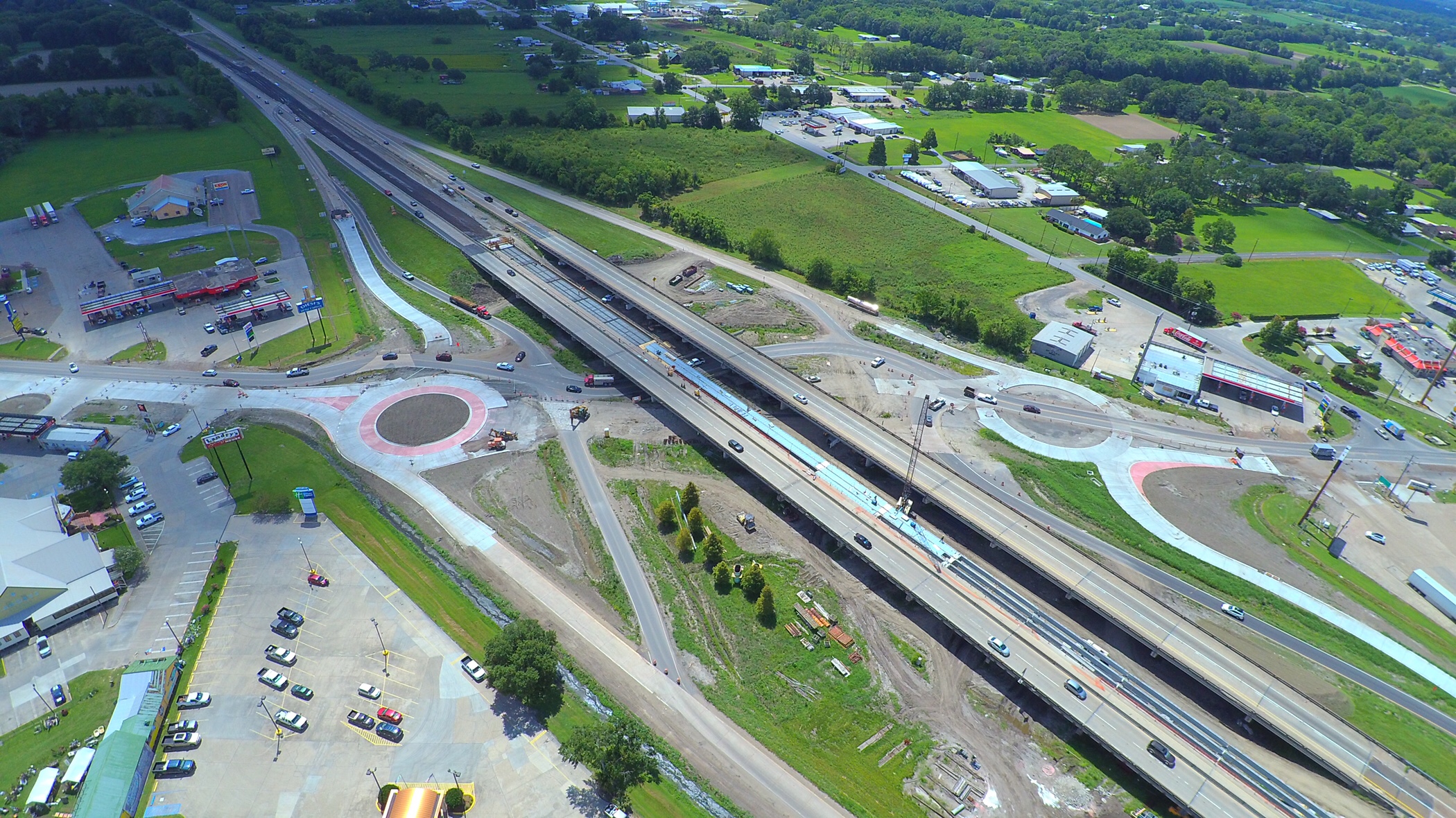 Aerial photos by Developing Lafayette.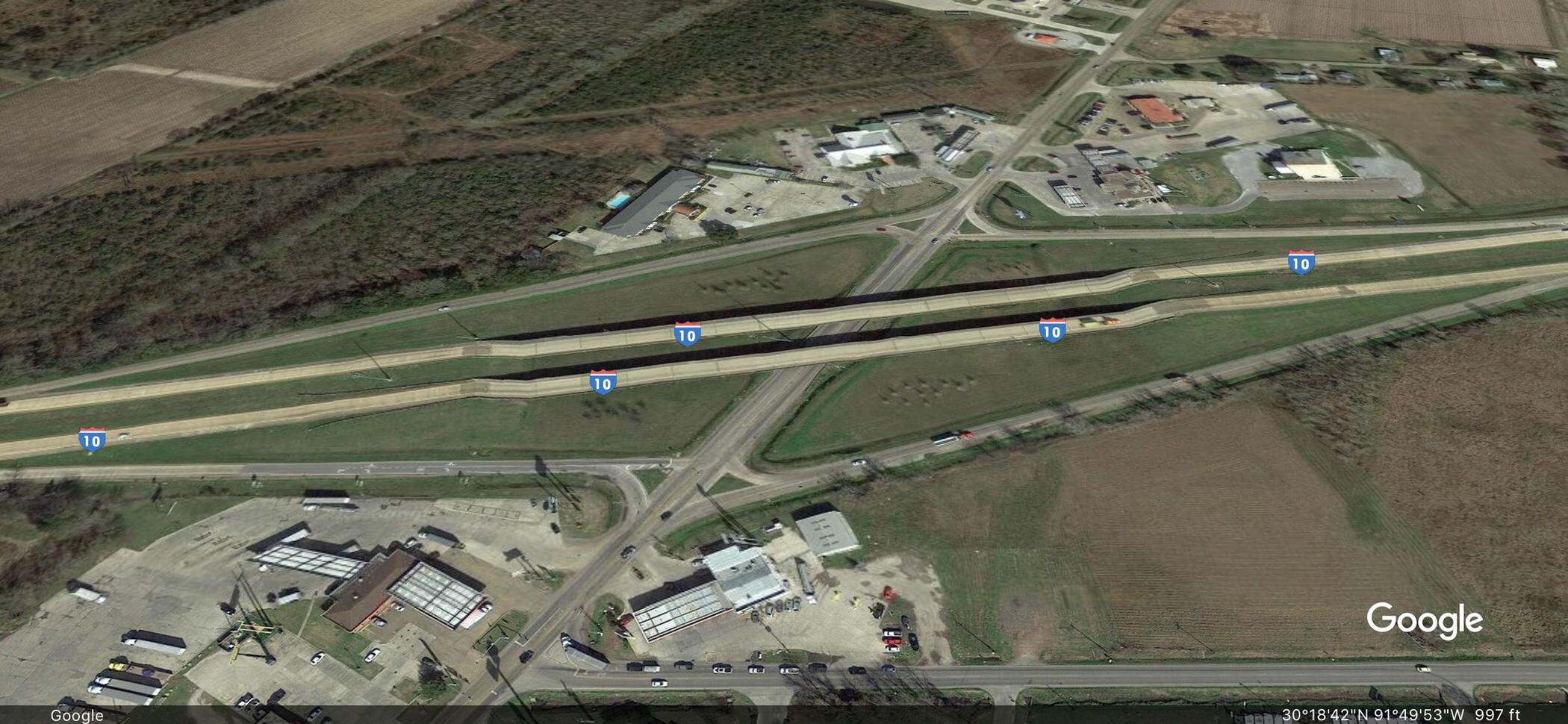 Before construction.