The new, 26,000 square foot, Acura of Lafayette is located at 6201 Johnston Street next door to their sister company, Infiniti of Lafayette. We first announced the coming Acura of Lafayette back in December 2019. Since then, a fair amount of progress has been made on the construction.
Infiniti is also expanding with additional space.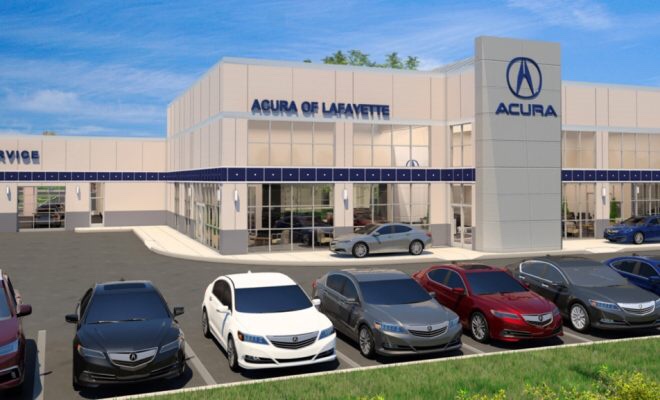 In the back of the facilities, there is newly added inventory parking as the front spaces will be filled with new inventory.
Tentative completion should still be set for this Summer. However, with the pandemic still looming, it could be delayed just a bit. Just in time for that second round of stimulus checks, amirite?