Acadiana Lanes at 3227 Ambassador Caffery is remodeling to become more of a family entertainment center.
The remodel is going to involve a complete renovation of the existing arcade area that will be converted to a high energy laser tag arena. It will be complete with an arena, viewing room, briefing room and vesting room. New games and redemption counter will be located toward the front, near the entrance. While, three new party rooms will be added across from the Laser Tag arena, for those looking to host birthday parties for the youngin's.
Other renovations are coming to the outside of the building with what appears to be new signage with a fancier font. Also, part of the building looks to be getting dressed up, according to plans. Other than that, we believe this info is the meat & potatoes of the remodel. Pretty exciting.
Acadiana Lanes Facebook: facebook.com/acadiana.lanes.1
Side thought: Malco Theaters owns this bowling facility, which leads us to believe that the investment into this center will have some affect on the still pending location in Broussard. This hasn't been confirmed, of course, just a thought.
We made several attempts to gain a better perspective of the remodel, but were left empty handed.
Thankfully, we have the plans in our hands and are able to provide info and photos in that form! 🙂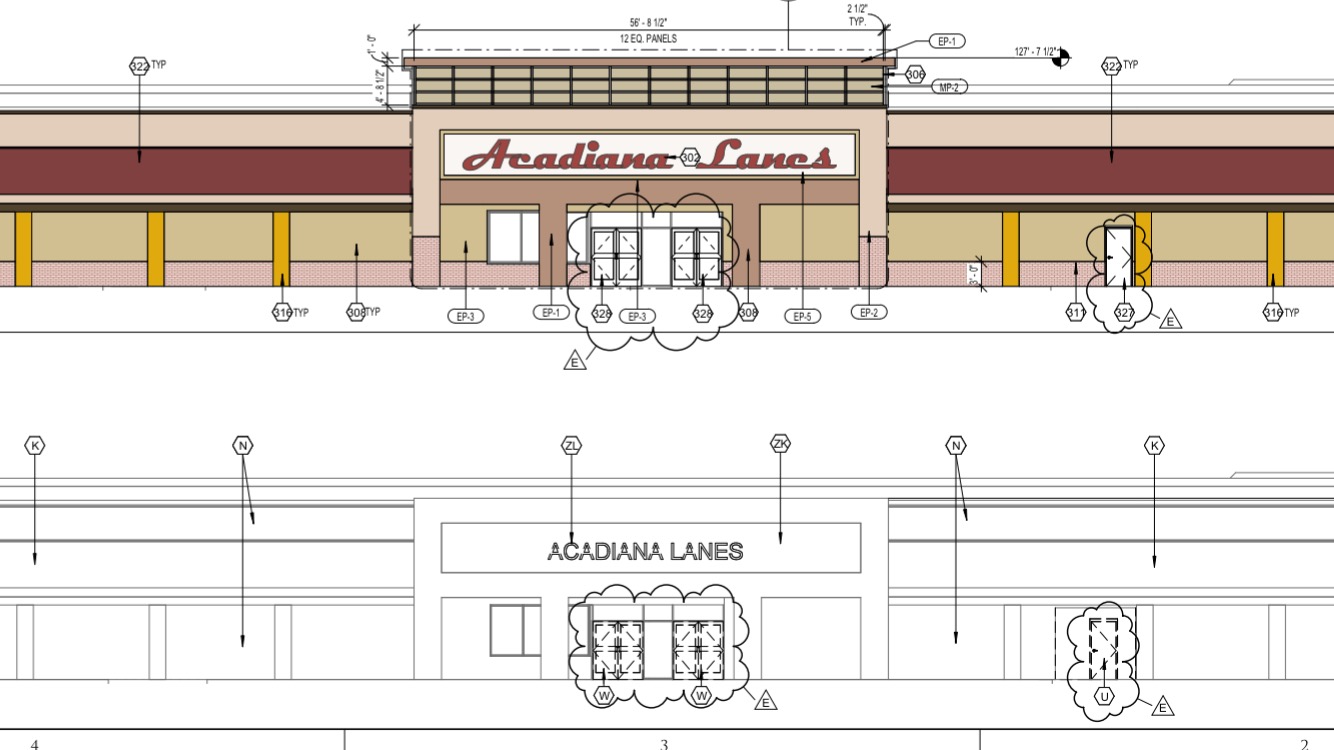 Front facade changes.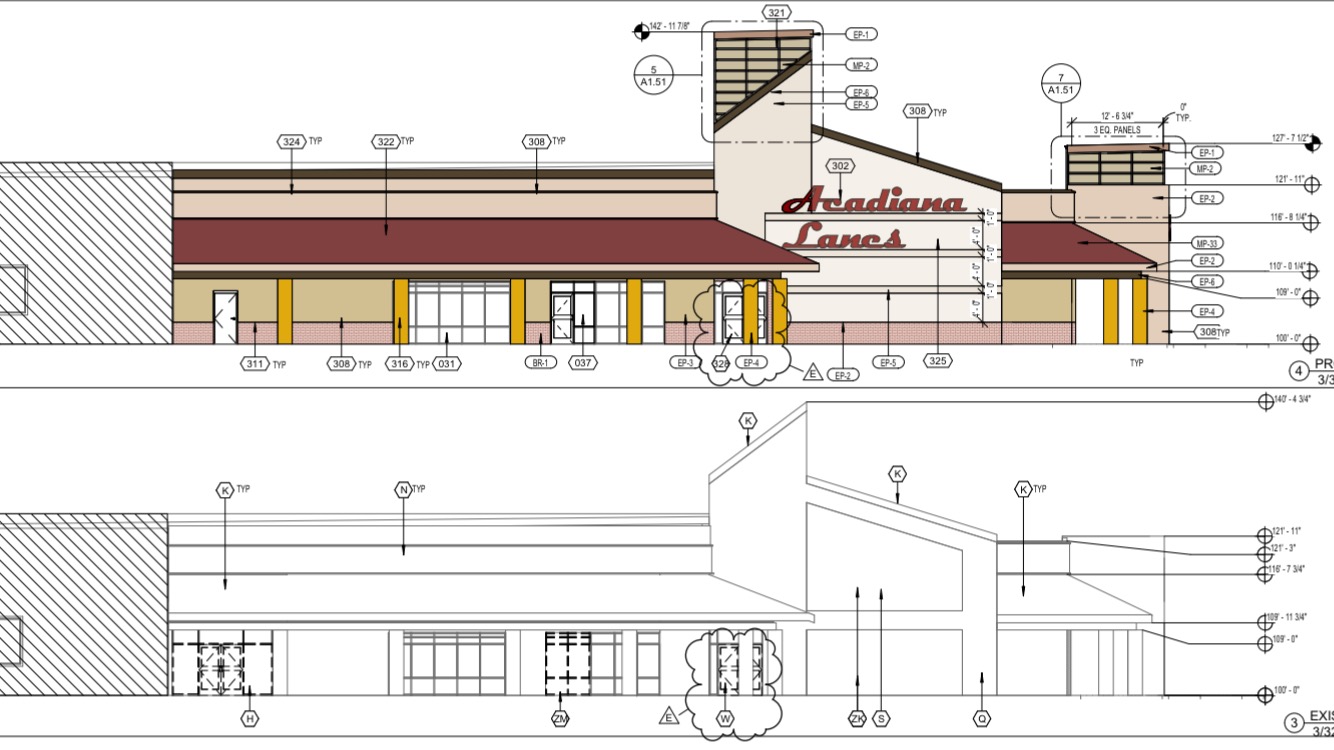 Side facade changes.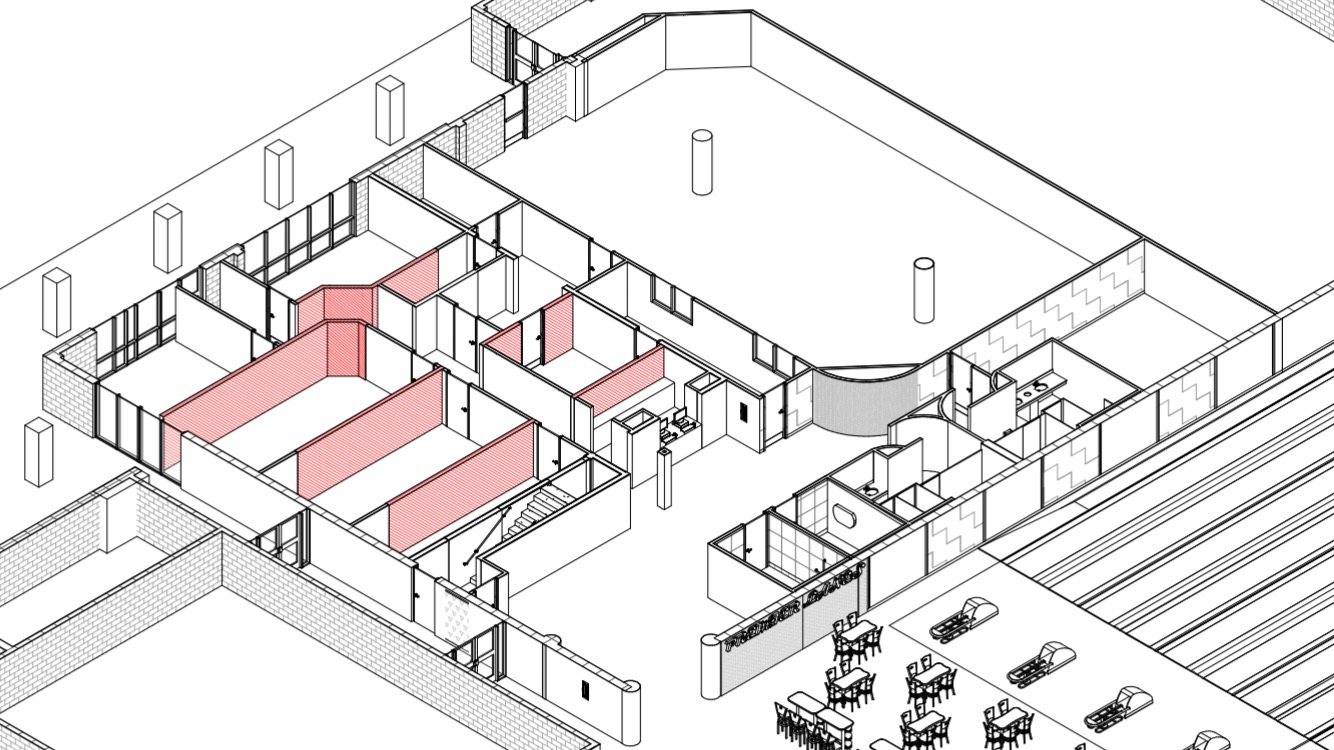 Zoomed in shot of the photo below.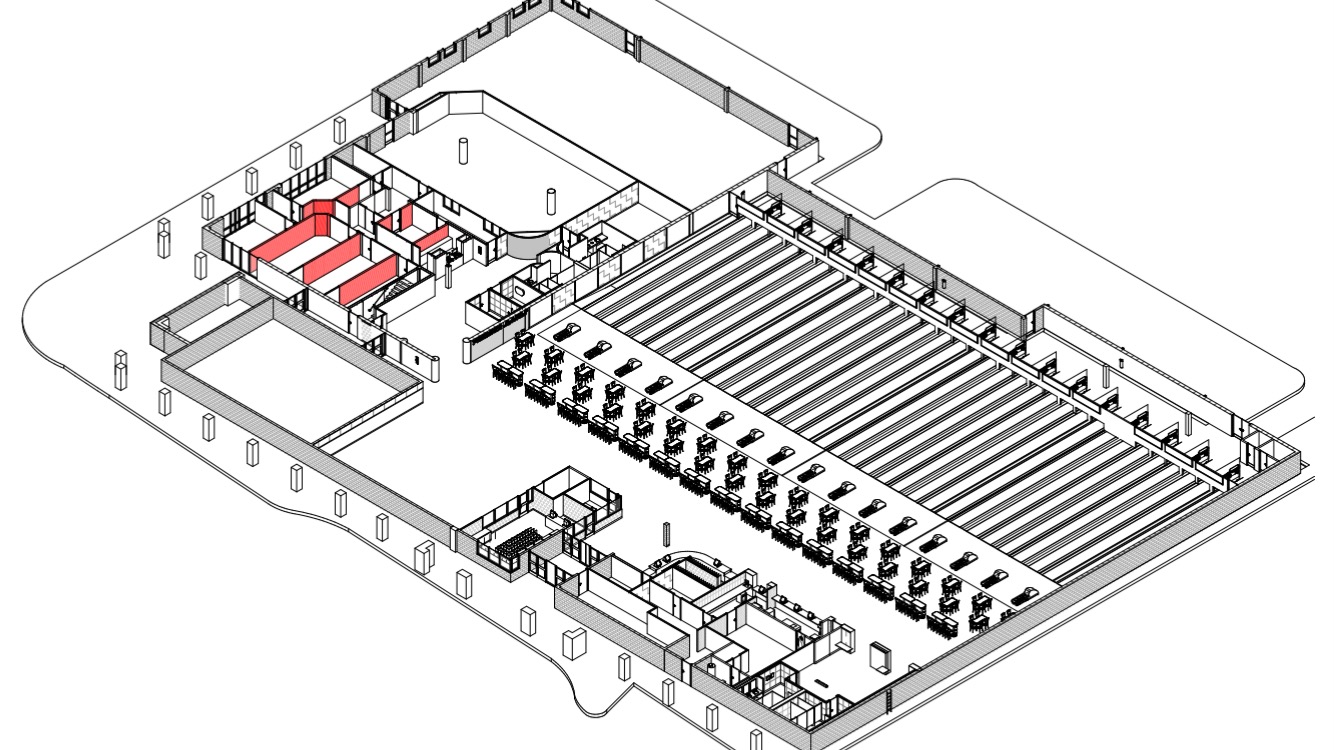 Wide shot for perspective.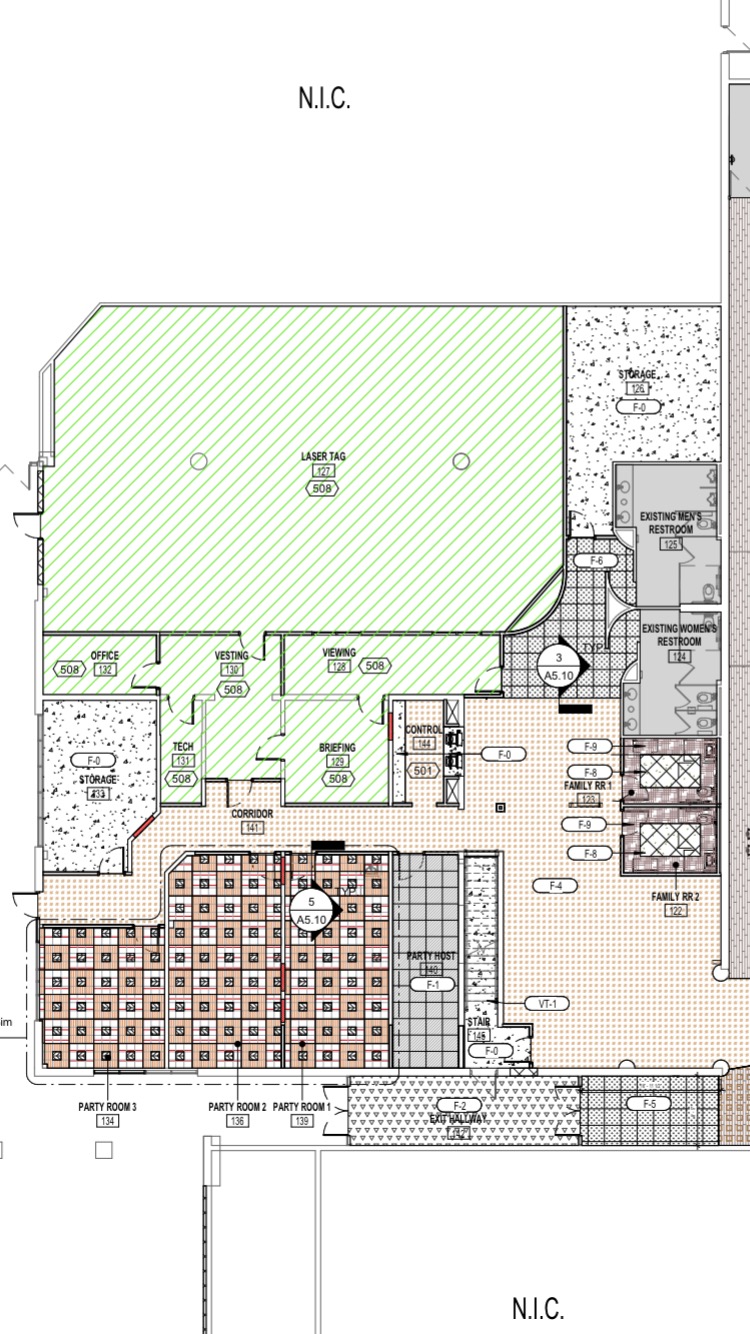 Layout of the Laser Tag & Party Rooms.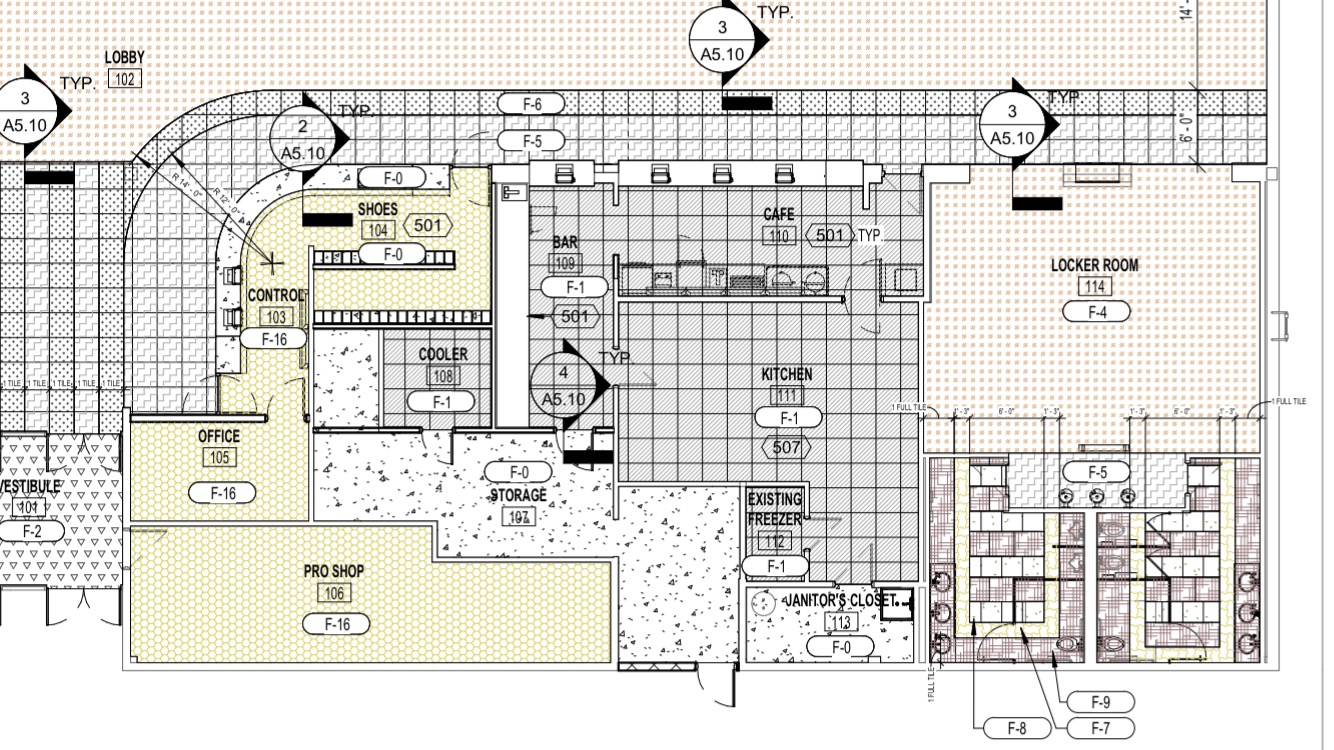 Layout of the front counter, kitchen, etc. Not sure if this area will see much change.