A large, $83 million mixed-use development, called DreamHouse, is being proposed for downtown Lafayette's shuttered Buchanan Garage property.
In March, Lafayette Parish, which owns the property, asked for proposals to redevelop the garage.
"Lafayette Consolidated Government has received four proposals for the redevelopment of the Buchanan site. These proposals range greatly and are all being taken into consideration." — a representative of Lafayette Consolidated Govt.
If plans move forward through LCG's RFP, the 10-floor DreamHouse will be constructed as a co-living, co-working space with a 62-room full-service boutique hotel, 217 apartments, and nearly 110,000 SF of commercial retail and co-working space.
The cultural mural currently affixed to the Buchanan Garage will be a positioned onto this new development.
The first phase will address the biggest priority, which is improving parking with a multilevel, internal garage with a total of 670 parking spaces. Spaces will be distributed as such: 265 dedicated for LCG, 130 for residential, 52 for a hotel, and 56 lagniappe spaces.
"We're building is a community that offers space as a service" — John Whatley, DreamHouse CEO
A total of 217 apartments could be constructed with co-living being the focus. In a co-living environment, young professionals will be able to rent a bedroom in a co-living suite starting at $1200/Month. This cost will include utilities, furniture, weekly cleanings, shared home goods, and community events. Other amenities would include furnished shared lounges and kitchens, a club room, a rooftop swimming pool with cabanas, a fitness room, and a co-working space.
"Through our DreamApp we're able to provide our members (the renters who occupy our units) access to a network of spaces. The idea is our members in Lafayette will have the ability to move to any of our other locations wherever they are found, with a two-day notice. This would all happen under the same lease and ideally without any extra cost to our members. We believe that this will increases the connectivity of our community and bring about what we call co-existing."
"In our mission to make the world a home, we have chosen to focus first on the most deserving towns and neighborhoods to bring real culture into our spaces and community. Lafayette represents this for us as its downtown area has the culture and energy we're looking for and benefits from the new life our community brings. ," DreamHouse founder and CEO John Whatley stated.
Outside of the Buchanan venture, DreamHouse has ambitions to expand its co-living properties across the country. The company hinted at plans for up to 1000 beds spread across the Southeast including Atlanta, Houston, Tampa, Memphis, and Denver.
If you're interested in learning more about the proposed plans, click here to view the complete proposal submitted to the Mayor-President's office of the Lafayette Consolidated Government.
You can also follow DreamHouse on Instagram at @staydreamhouse. Or visit their website at staydreamhouse.com.
Below are some concept renderings of how DreamHouse would look.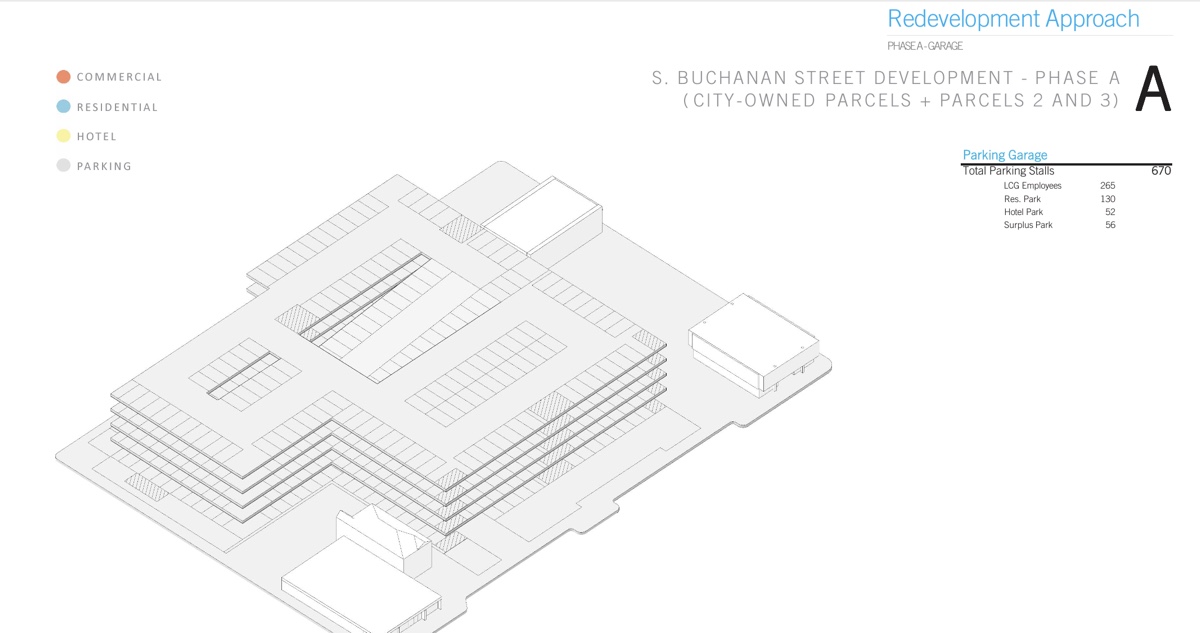 Garage specs.