Featured image, provided by LPSS, shows how the new Woodvale Elementary Expansion will look.
In a move to rid Lafayette Parish's schools of those horrid portable buildings—aka butler buildings—the Lafayette Parish School System is committed to nine different projects that will help solve the plague of the portables.
The first of nine projects begins with a $4.8 expansion to Woodvale Elementary, located at 100 Leon Drive, which is in close proximity to Red's fitness center.
A new, 30,000 SF, standalone building consisting of 20 new classrooms, lobby, teacher's lounge, mechanical space, and an enclosed corridor connection to the existing third-grade building.
Construction will begin Monday, as a groundbreaking ceremony on Friday, April 26th, kicked off the project.
The tentative completion of the new Woodvale Elementary Expansion is set for April 2020
According to Aguillard, elementary schools with six or more portable buildings are the focus for the improvements at this point. See list of other school up for improvements, below.
The list of schools to receive facelifts or new wings are Broadmoor Elementary, Evangeline Elementary, Katharine Drexel Elementary, Corporal Michael Middlebrook Elementary, Ridge Elementary and Woodvale Elementary, along with several middle schools, including Acadian Middle School, Edgar Martin Middle School and L.J. Alleman Middle School. — Lafayette Superintendent, Donald Aguillard
Keep an eye out for the next projects to be posted! 🙂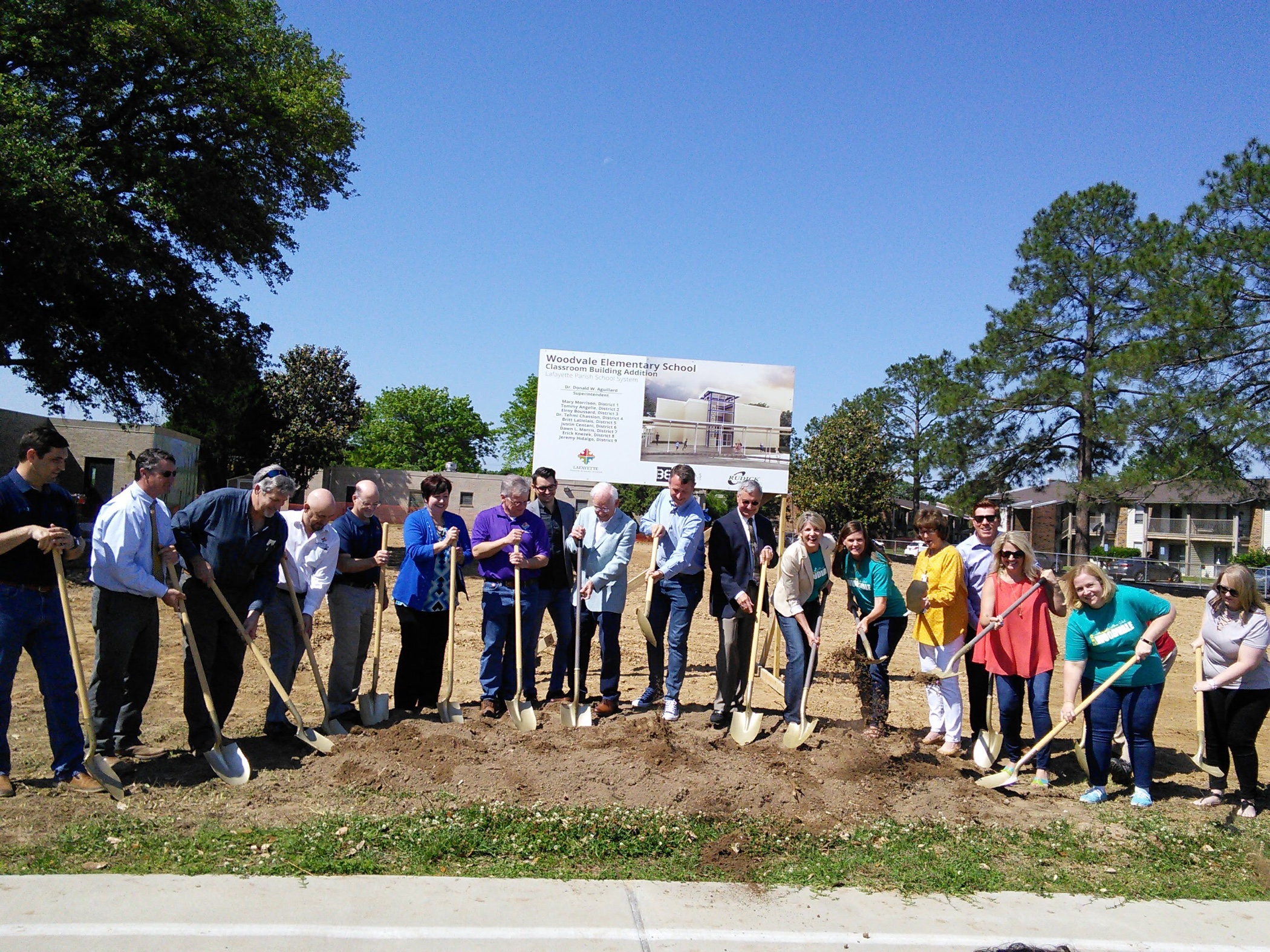 Photo of the groundbreaking ceremony, courtesy of lpssonline.com/woodvale-elementary.