A new burger joint, called The Flats Burger & Backyard, is coming soon to the form Tula Tacos space at 427 Jefferson Street in Downtown Lafayette, next door to the recently opened Sunday's Soda Fountain.
The concept has been in the works for co-owners Collin & Jasmyne Cormier, along with Matt & Kissy Blanchard of Blanchard's BBQ, for years. The team started scouting locations for the restaurant just before COVID happened. However, with all of the craziness that ensued, the idea was tabled until things got back to some sense of normalcy. That time is now!
"When myself and the other partners at Central Pizza had to make the difficult decision to close Tula Tacos, it presented the opportunity for Jasmyne, myself and the Blanchards to take over a location we were familiar with for this concept we had been holding in our heads," said Cormier.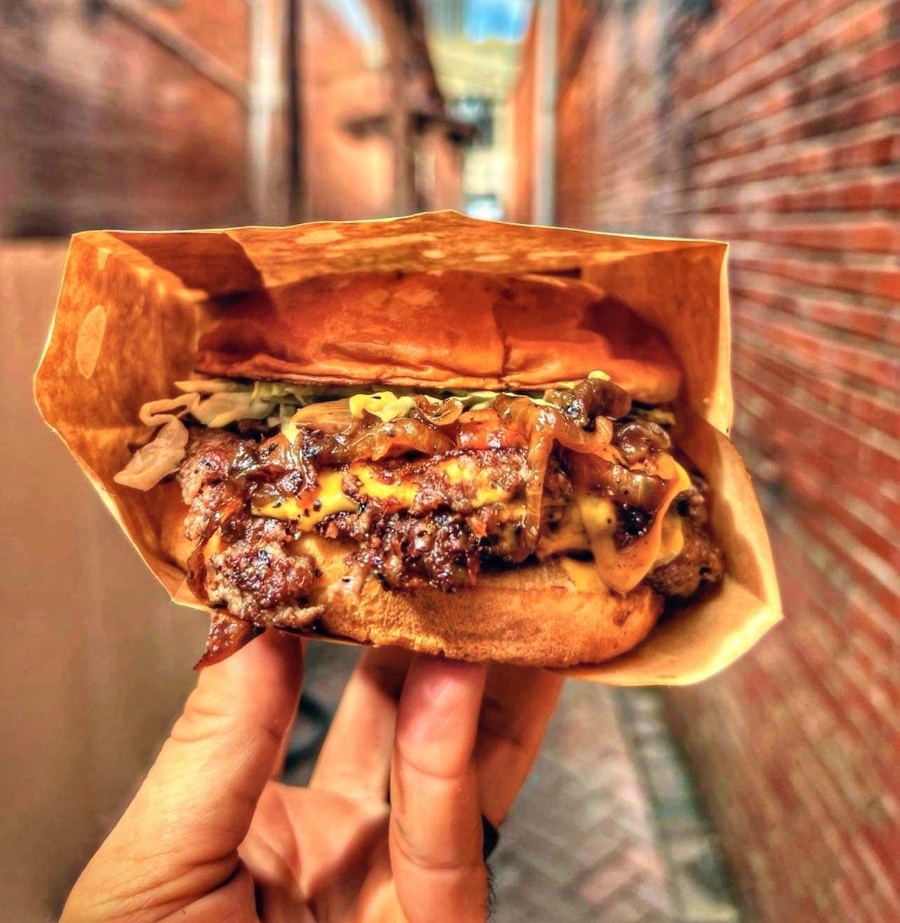 Burger In The Flats' Alley: Photo Submitted by Collin Cormier
Inspired by old-school burger shops, The Flats will feature a counter-service model that offers up classic smash burgers, patty melts, chicken sandwiches and a few "fun surprises" served alongside with fries, and fresh chips! The Flats will also feature some fancy dip bowls for the fresh chips with inspiration taken from flavors like smoked onion, dill pickle, gulf shrimp, warm pepper jack, and Rotel. All of these items are paired easily with their premium on-draft cocktails, frozen drinks, and draft beer selection.
"We are excited to have our guests dine and imbibe in our cozy dining room decorated with all the vintage Lafayette decor we could get our hands on, or on our amazing back patio," said Cormier.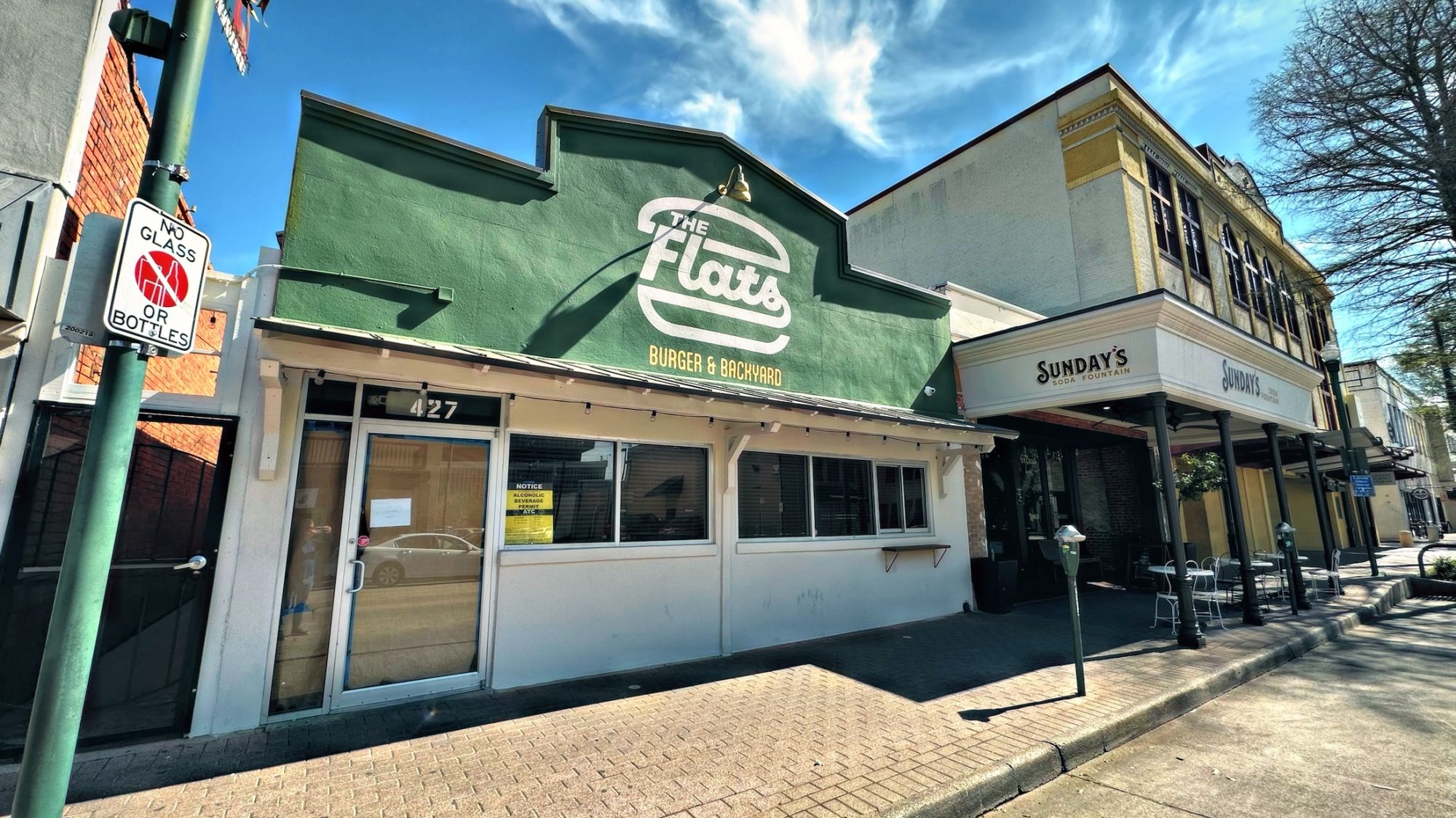 While Tula will be missed by many, it's exciting still to see that Downtown Lafayette is really finding its groove with all of the new restaurants, shops, and apartments.
Tentatively, The Flats is set to open in early to mid April.
If you're interested in working for the new restaurant, they are now hiring for all positions in the front and back of house and you can apply online at theflatslafayette.com.