A new soda fountain, called Sunday's Soda Fountain, is coming soon to 431 Jefferson Street in Downtown Lafayette, Louisiana.
The new downtown soda fountain shop is modern approach to a nostalgic classic that many know & love. Soda Jerks, as they are called, will serve old-fashioned soda creations, delicious ice cream, classic American lunch staples, libations, coffee, and so much more. You may have also noticed the really cool new extension added to the building spanning the sidewalk for covered outdoor seating with two outdoor ceiling fans and a convenient sidewalk pick-up window for a quick treat while visiting the Downtown area.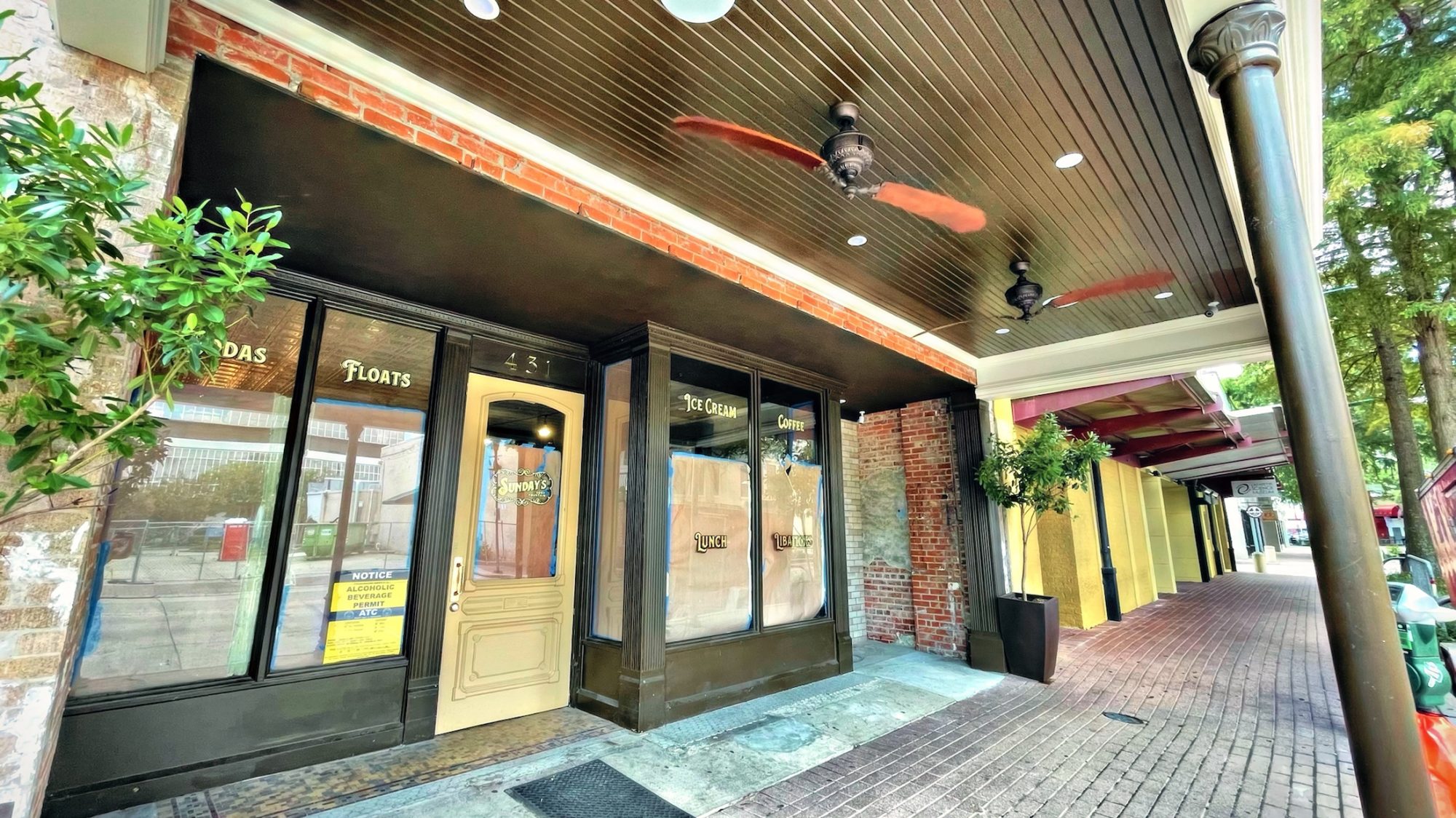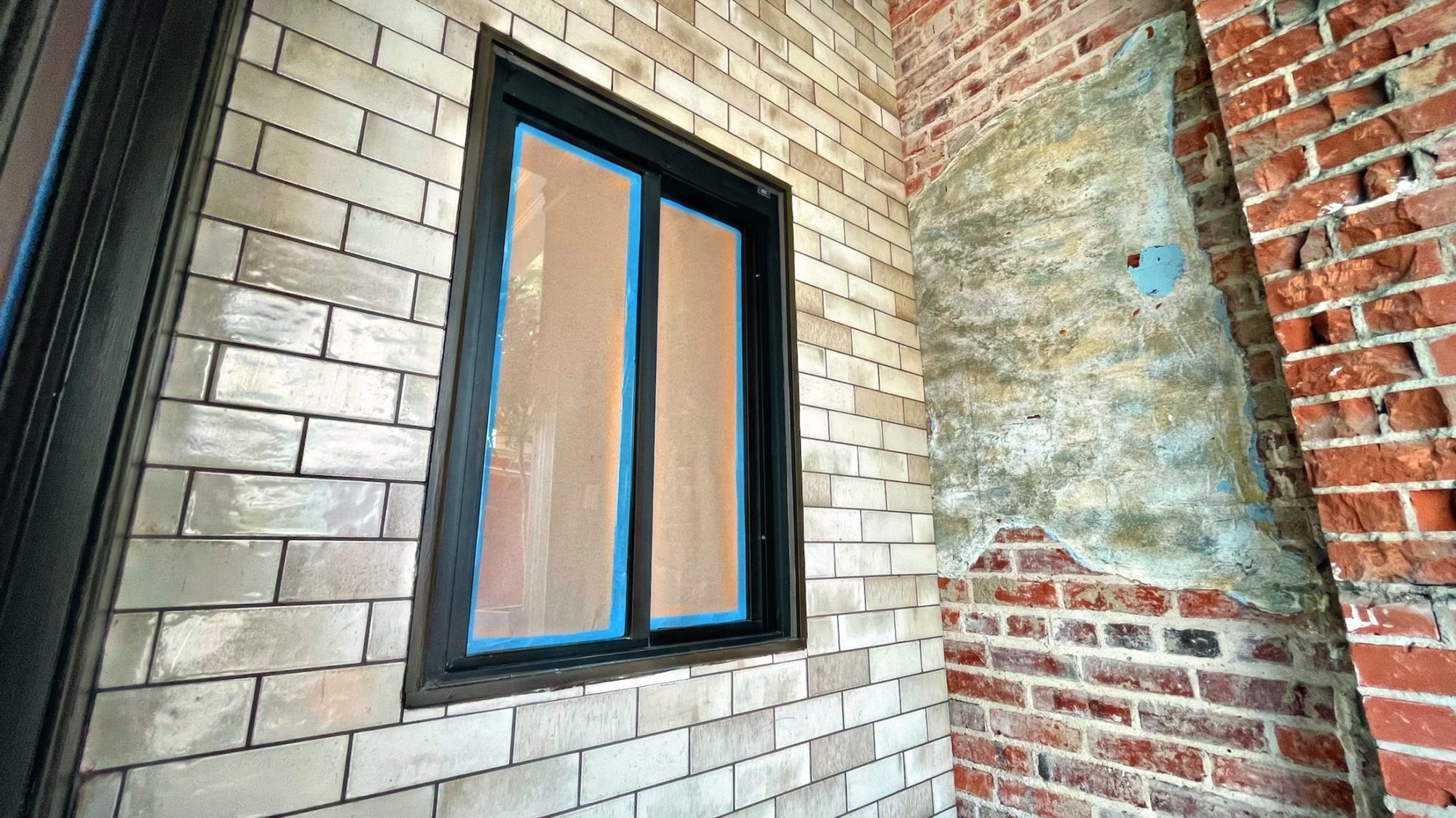 Pick-up window
Owned by local entrepreneurs, Michael Delcambre & his wife, Setareh Mirian-Delcambre, the couple aimed to create a concept that would complement their existing neighboring restaurants in which they are partnered including The Greenroom, Central Pizza & Bar and Tula Tacos + Amigos. They also want to provide a place where the new, growing crowd of residents in the area can enjoy & appreciate.
"In developing our vision for Sunday's Soda Fountain, we knew we wanted to create an atmosphere where every day could feel like a relaxing Sunday with good company, complete with easy-to-please food & sweets," says co-owner Setareh.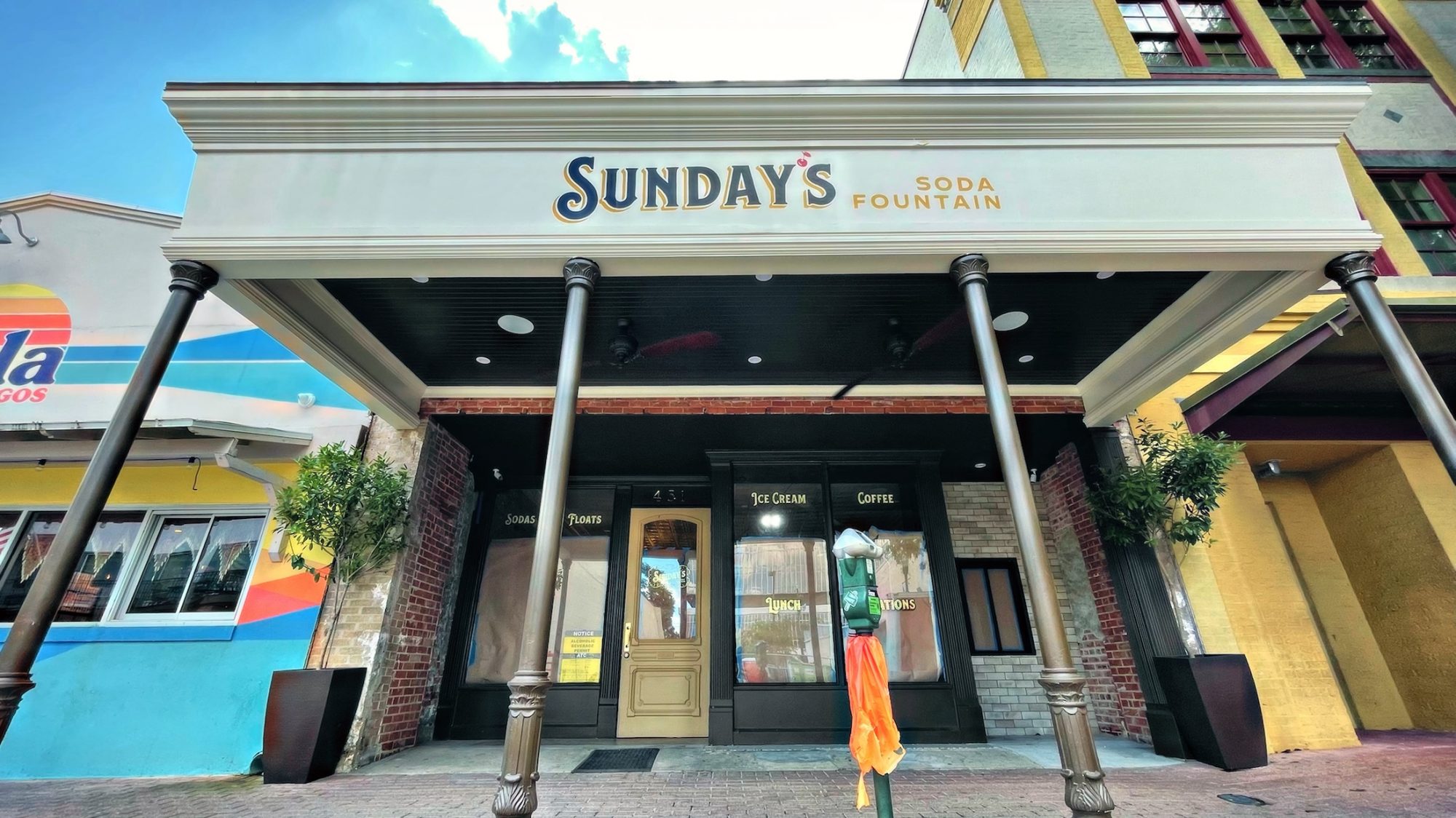 The history behind this building is quite interesting, and almost ordained. During the renovation process, when tearing portions of the interior out, they discovered old-world architecture design aesthetics like original stamped tin ceilings and intricate tile flooring throughout. This combination of design details gives a nod to an era of prohibition, which ultimately inspired the final concept to become a modern yet, classic soda fountain. Digging a bit deeper into the history of this building reveals that this very spot was not one, but two prior soda fountains! Dating back to the early 1900s, a company called, SY Yandle Confectionary & Soda Fountain operated here. Then, in the 1930s a place by the name of Heymann's Drug Store operated here that also had fountain service, which neighbored the Heymann's Department store now known as the Natural Science Museum. Today, this makes for the location's third soda fountain concept to occupy the historic space. See historic photos below…
In conveying their plans for the space with close friends and family, Michael shares that "Many life-long locals have recognized the tile floor and have been excited to share their memories of eating at the Heymann's Drug Store counter during their childhood!"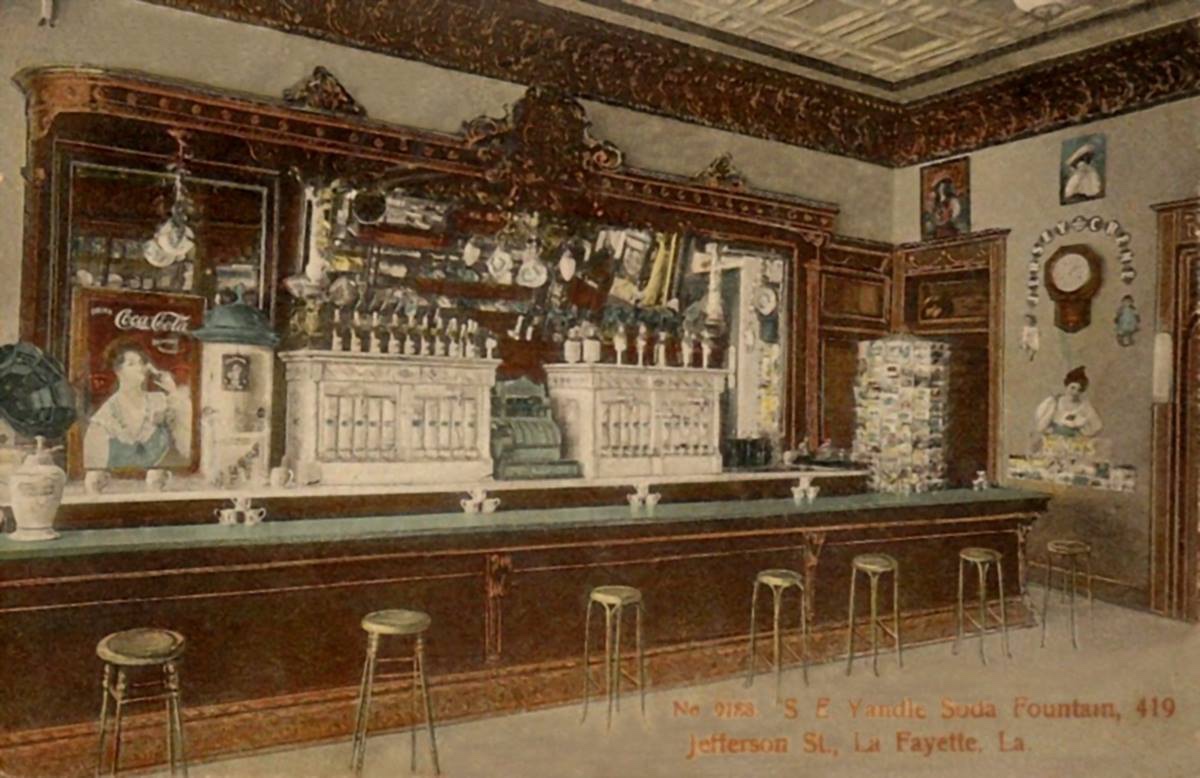 Submitted photo: SY Yandle Confectionary & Soda Fountain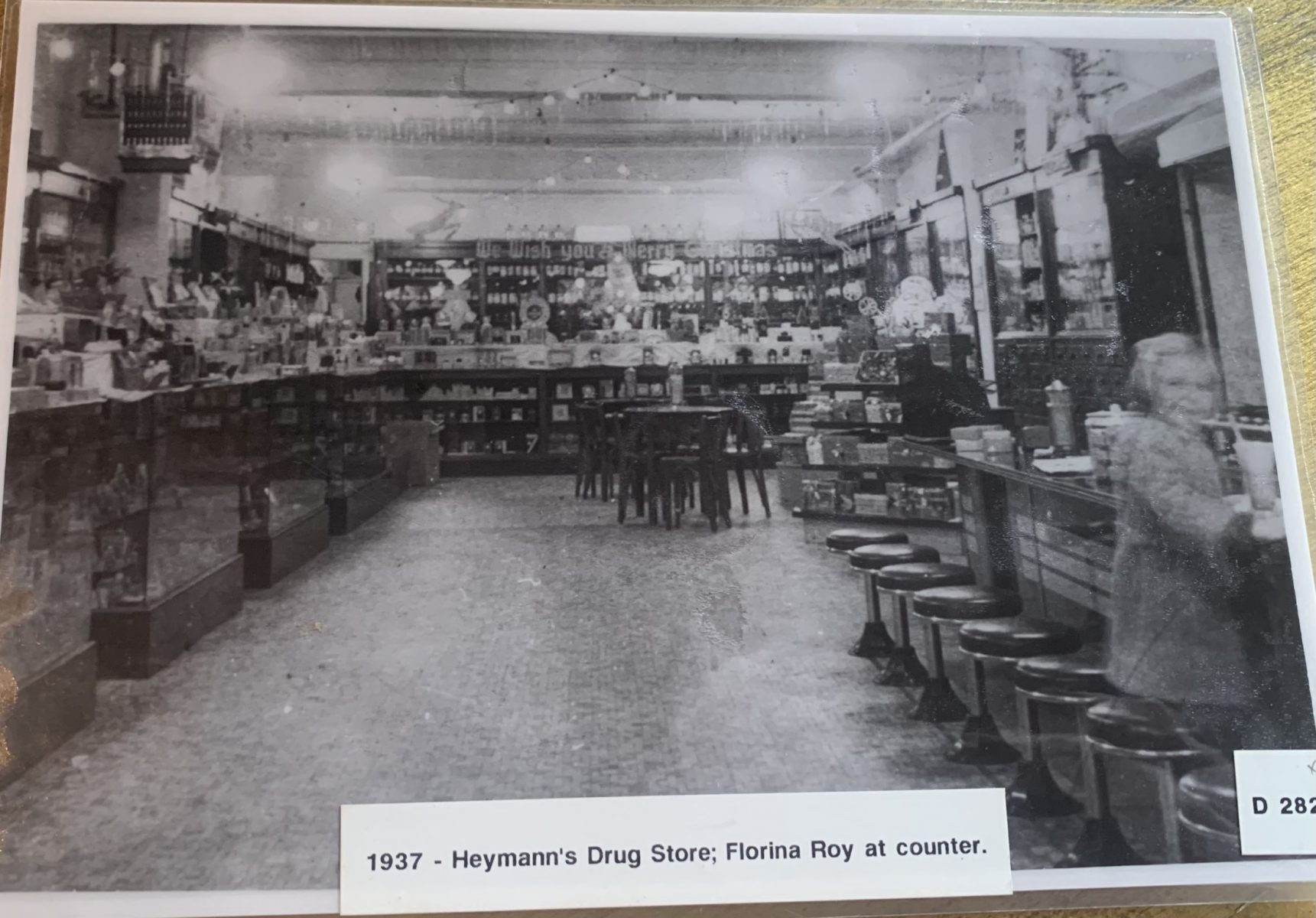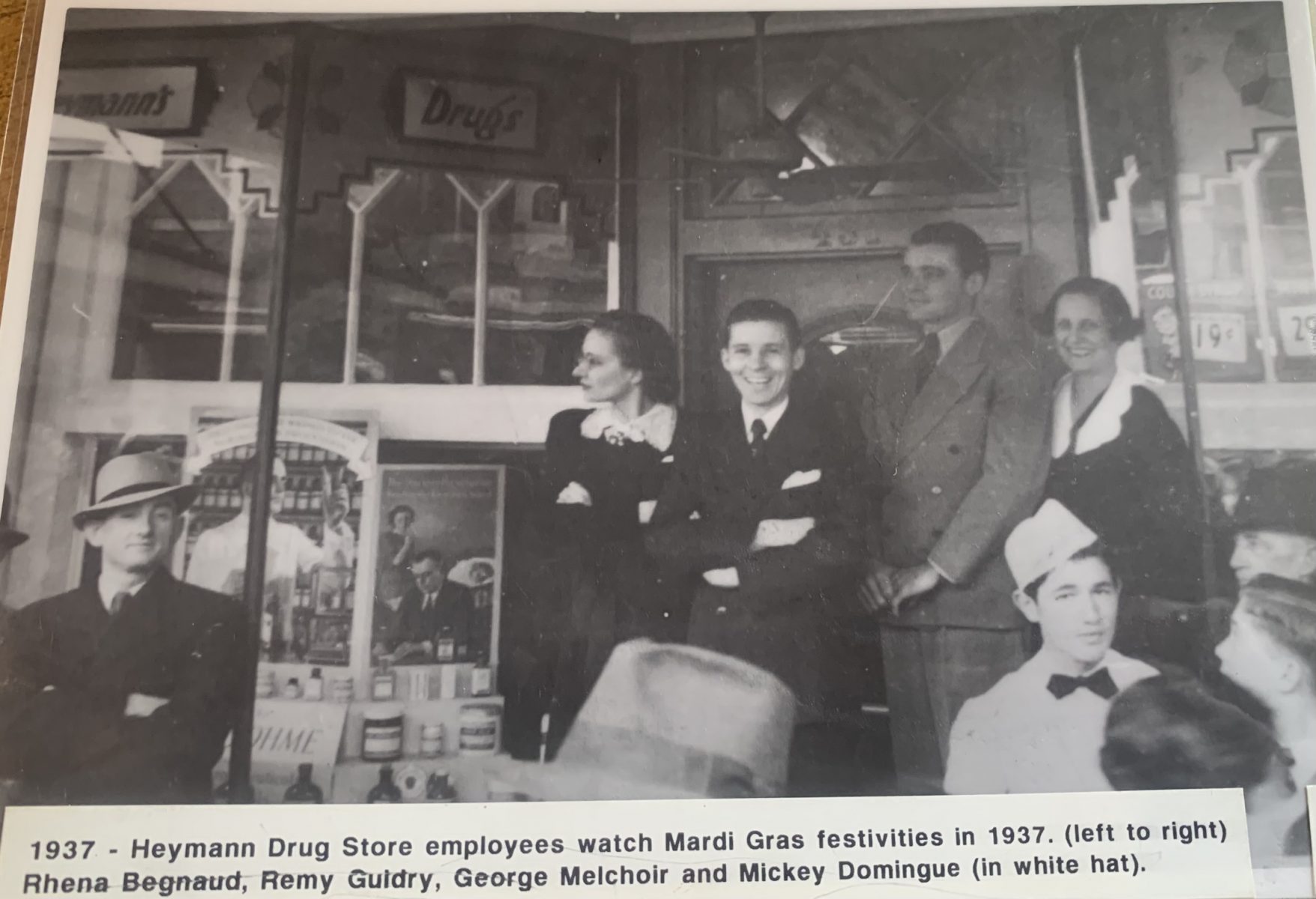 Submitted photos of Heymann Drue Store
Downtown Development Authority CEO Anita Begnaud notes Sunday's Soda Fountain as a spot-on concept during this moment in downtown's revitalization. "It's fantastic to see another family-friendly business opening on the 400 block of Jefferson Street. Michael and Setareh are already significant investors in downtown with proven concepts, and Sunday's proximity to the Lafayette Science Museum, Children's Museum of Acadiana, and parcs San Souci and International, coupled with its laid-back and approachable atmosphere, makes it a perfect place for families visiting downtown to enjoy an affordable meal or sweet treat seven days a week!"
As for me, the writer guy here, I am super excited for this concept. The name is perfect, it represents that chill Sunday vibe that many have come to accept as the day of naps and snacks; or maybe that's just us? Plus, I've only ever heard of soda fountains from watching historical accounts from TV shows. So to know that we get to have something like this in our city is one that I didn't think I would experience as I thought the concept was lost forever. But yet, here we are with Sunday's Soda Fountain in 2022.
Tentatively, Sunday's Soda Fountain is set to open in the Fall of 2022 and will feature hours spanning from morning to the later evenings.
You can follow them on Facebook at https://www.Facebook.com/SundaysDowntown