The new Meche's Donut King at 2025 W. Pinhook is now open! The new location is inside of the former Gardenaire.
The Meche's brand has been a staple in the community since 1968. According to the Meche's website, prior to 1968, the donut shop was known as Veon's Donuts, and it was located on Johnston Street.
When I first started to make frequent visits to Lafayette — before moving here in 2010 — I had not heard of Meche's. While attending a car show in town, one of my car show pals, Paul D., asked if I had ever tried Meche's donuts. I said no, and he gave me the remaining amount of a bag of donuts holes, which are my favorite. Since then, I have come to see Meche's as the go-to stop for most of our fried pastry needs. However, there are several other companies throughout the Lafayette area that produce amazing donuts, too. This was just my early Lafayette memoir.
Be sure to check out the Meche's Pinhook location on facebook at facebook.com/Rickeymechesdonutkingpinhook
Also, see our first post about Meche's Pinhook (here).
Photos below are courtesy of the Meche's Pinhook Facebook.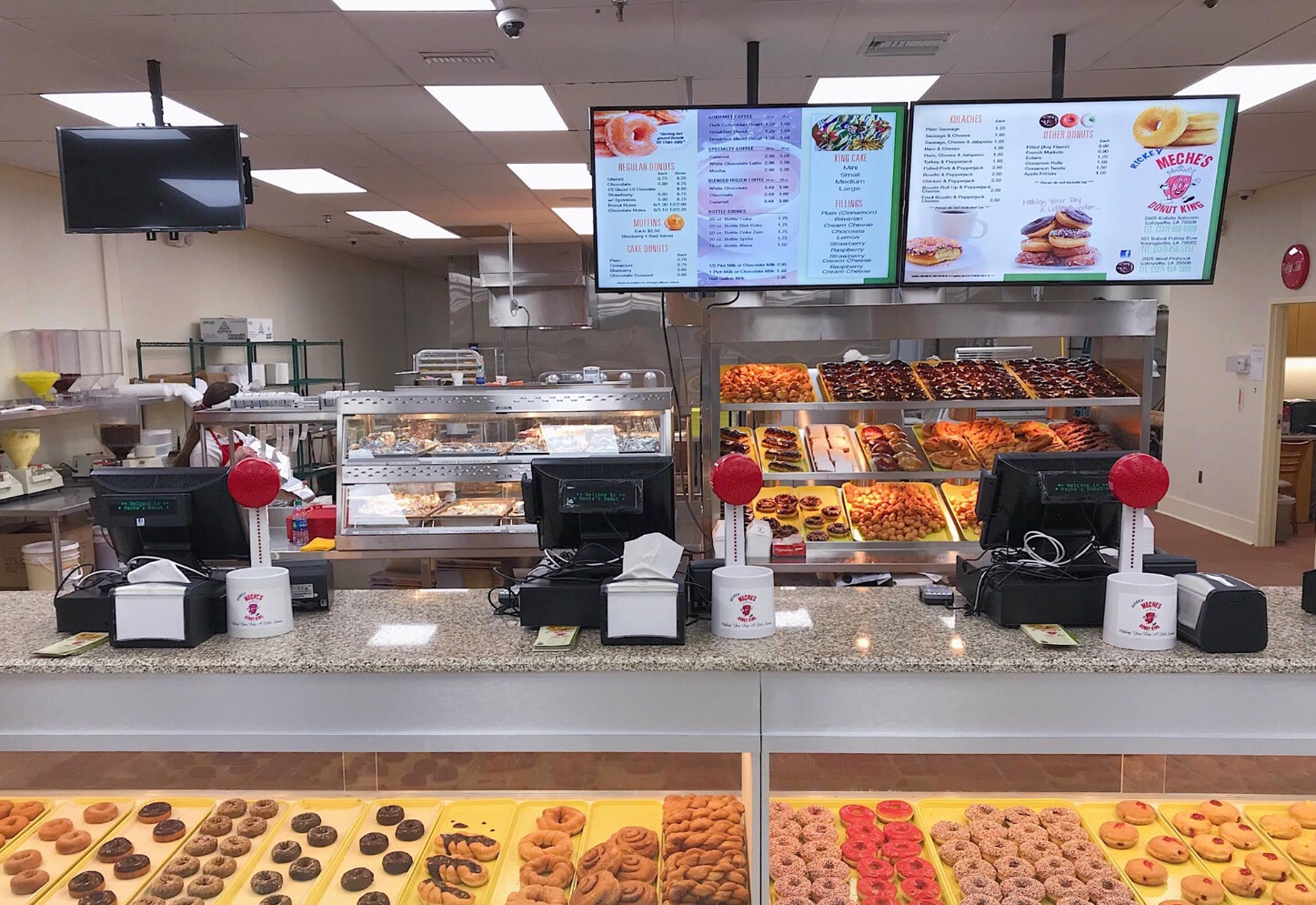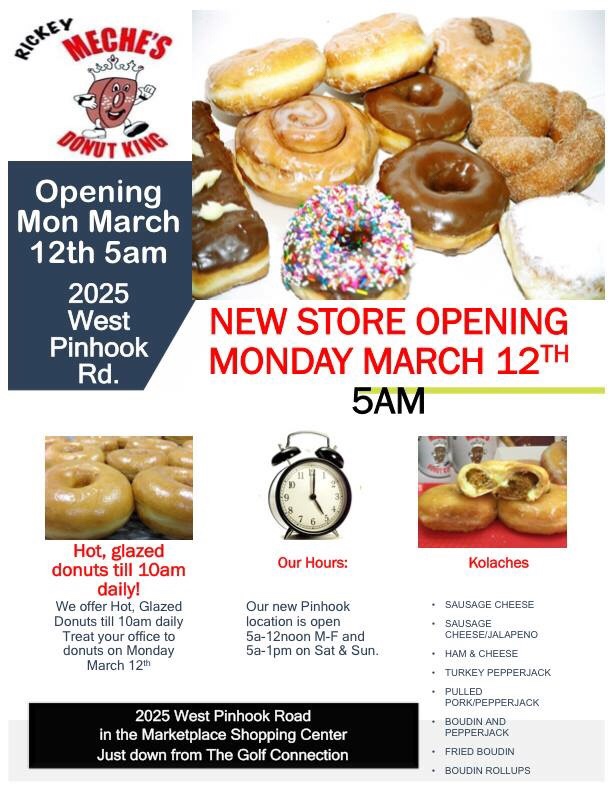 Cover photo courtesy of Blanchard's BBQ, which will be opening next door to this Meche's. See that post.