A new medical/retail center, called Natchez on Verot, is coming soon at 2005 Verot School Road.
The new, $685,000 center will fit about five tenants with an aim to serve the medical industry as it becomes a thriving industry for Lafayette. Retail businesses will be considered for space, but currently, no tenants have been confirmed.
Natchez on Verot is tentatively set to be completed in 6-8 months.
What is interesting about this development is that we once wrote about its "coming soon" status way back in October of 2013—nearly 6 1/2 years ago. Coming soon can sometimes mean in the next 5-10 years, honestly. It's all relative, right? See our 2013 post (here).
For leasing information, get off your toosh and go get the number for leasing on the signage.
Keep your filthy paws off of our silky…images.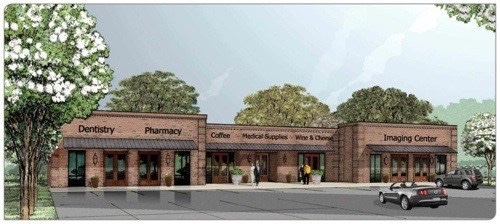 Not our image, courtesy of the internet. Go figure.