Back in September, we wrote that McAlister's Deli would be building a new, standalone restaurant at 205 St. Nazaire Road, next to Burger King in front of Home Depot. See post from September ->. https://developinglafayette.com/wp/mcalisters-deli-coming-soon-to-broussard-la/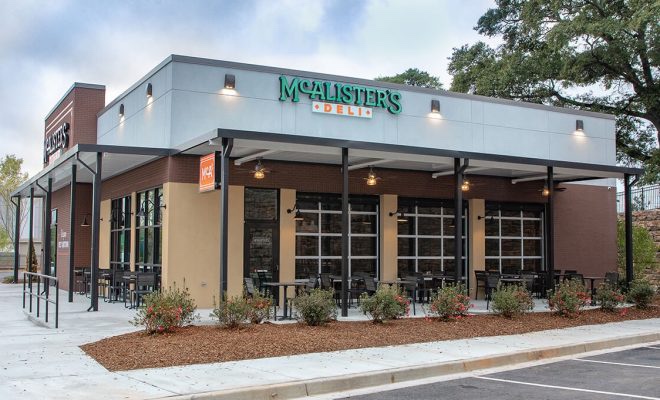 Lots of inquiries have been coming into our inboxes about the construction here and we figure that this is a good time to update you guys.
The structure is coming up as we speak and is estimated to be completed by April of 2022(or sooner).
We think this is fancy that Broussard gets a standalone McAlister's and not an in-shopping-center store. It's almost like McAlister's sees the potential of Broussard and is willing to invest to build new.
Either way, we love their iced teas with a friggin' passion and are happy for Broussard.