Back in December of 2022, we posted about the coming soon full-service Love's Travel Stop & Country Store to be constructed along I-49 at the Harry Guilbeau exit. We recently visited the site where a significant amount of construction progress has been made to the new facility. In fact, it's moving along fast!
This new 13-acre Love's location will feature a 12,188-square-foot store with a 24-hour Hardee's and Godfather's Pizza restaurant. Additionally, a separate 12,700-square-foot full-service tire center is being constructed. Other notable features include an 8-bay auto/RV canopy and a 6-bay diesel canopy, truck scale, large truck parking, 8 RV parking spaces with utility hookups, a gazebo with fire pits & picnic tables, and a dog park.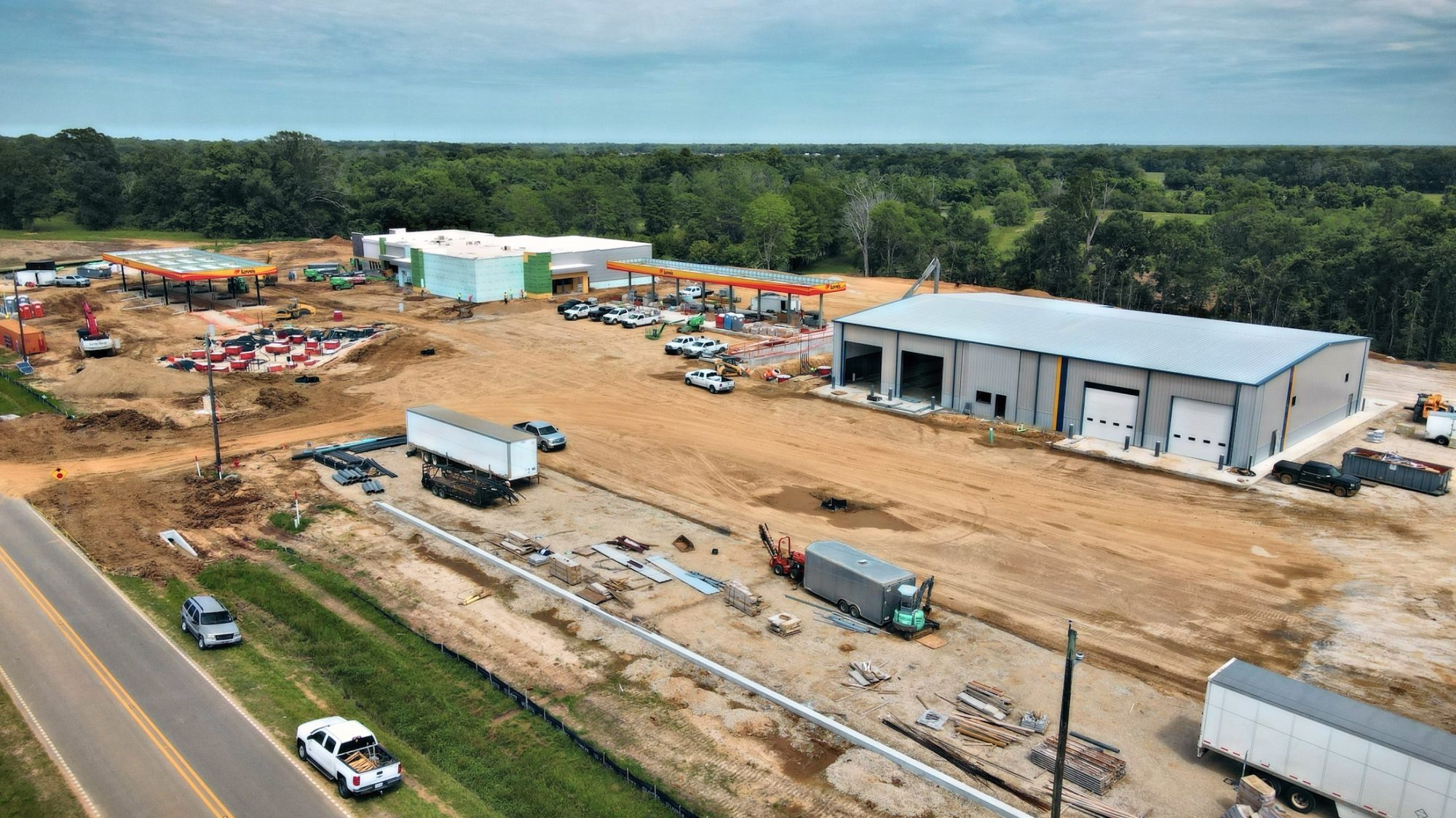 It was also stated that local leaders would be working together with Love's to incorporate local cultural murals, info markers, and other features unique to Opelousas & Acadiana into this new facility.
In our previous post, we also stated that the tentative completion date is set for mid-2023. Turns out that the timeline is falling right in line with the expected completion dates. Kudos to all involved in making this development happen on time!
Check out https://www.loves.com for more information on the company or you can see more from our initial groundbreaking post https://developinglafayette.com/wp/new-loves-travel-stop-country-store-coming-soon-to-opelousas-along-i-49/.