A new full-service Love's Travel Stop & Country Store is coming soon along I-49 at the Harry Guilbeau exit at 4048 I-49 Frontage Road.
The Love's brand is well-known and loved by many commercial drivers and travelers along busy highways around the US. In 2005, after graduating high school, my Dad invited me to go along with him in his 18-wheeler(aka big rig) across the better portion of the Southern US. While on the road between San Antonio to Charlotte, NC, one of my more memorable stops to rest, shower, and eat was when we stopped at a Love's brand truck stop. So that is my personal experience with Love's.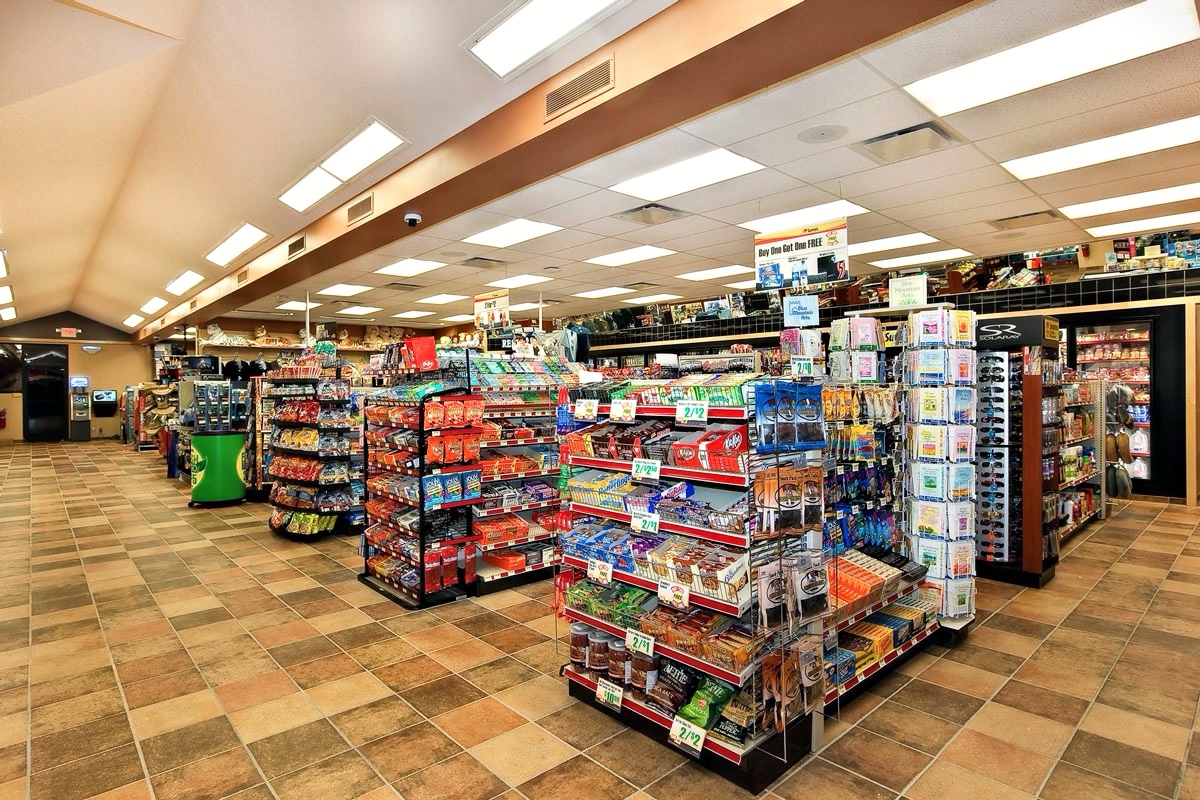 Photo by parkwayconstruction.com.
The new 13-acre Love's Travel Stop & Country Store will feature a 12,188-square-foot store with 24-hour Hardee's and Godfather's Pizza restaurants, and a separate 12,700-square-foot full-service tire center. Other features include an 8-bay auto/RV canopy and a 6-bay diesel canopy, truck scale, tons of large truck parking, 8 RV parking spaces with utility hookups, a gazebo with fire pits & picnic tables, and a dog park. Love's & local leaders are also working together to incorporate local cultural murals, info markers, and other features unique to Opelousas & Acadiana into this new facility.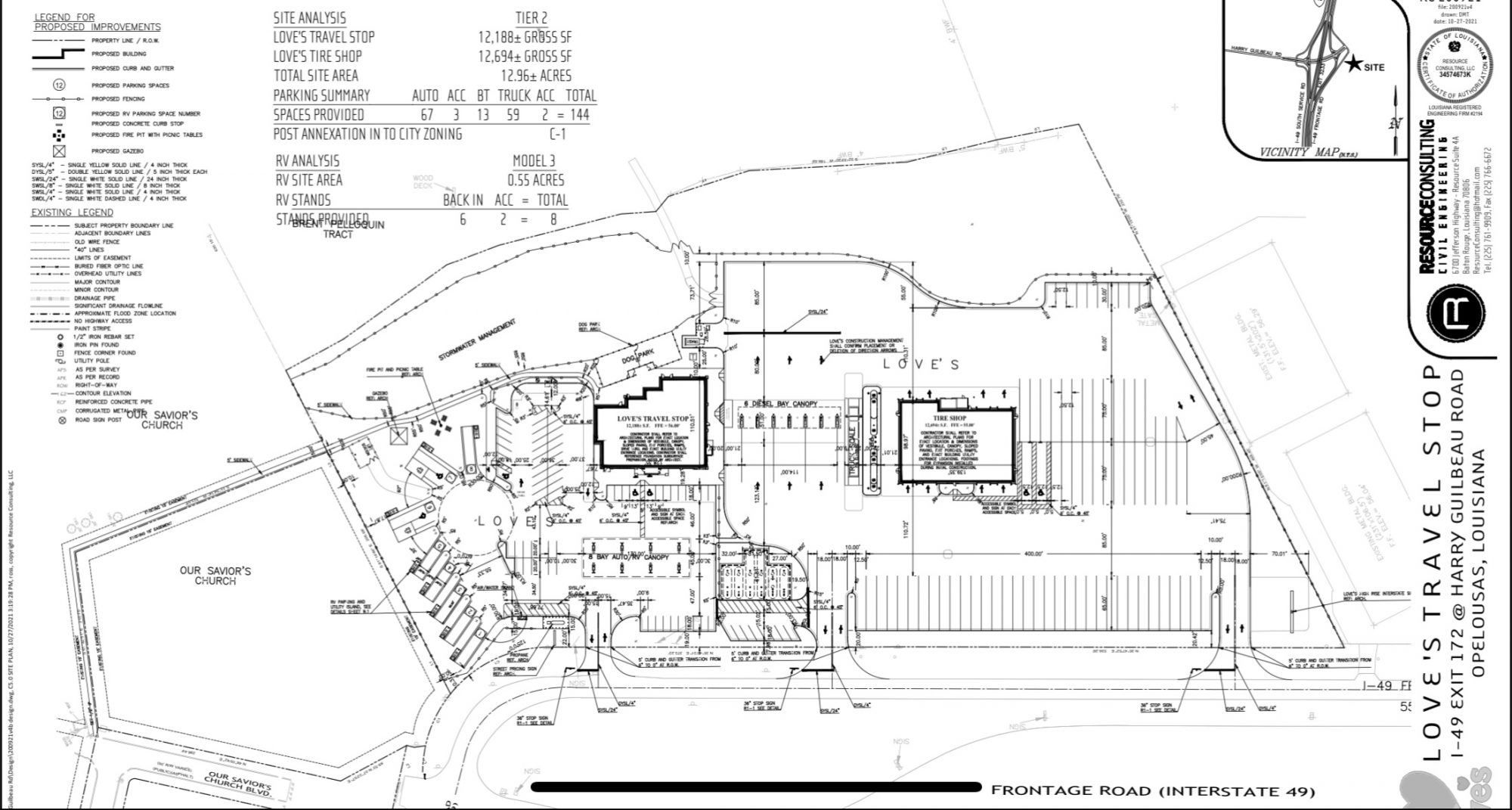 Plans for the new Opelousas Love's
"We are very excited to welcome this full-service Love's Travel Center into our St. Landry Business family. The Love's Team has been amazing to work with throughout the course of this project," said Bill Rodier, St. Landry Economic Development CEO. "We are confident that this new Love's facility will act as a catalyst for the attraction of other national food and retail operations in this area of St. Landry Parish and Opelousas, which will complement the already strong growth slated for construction in this area."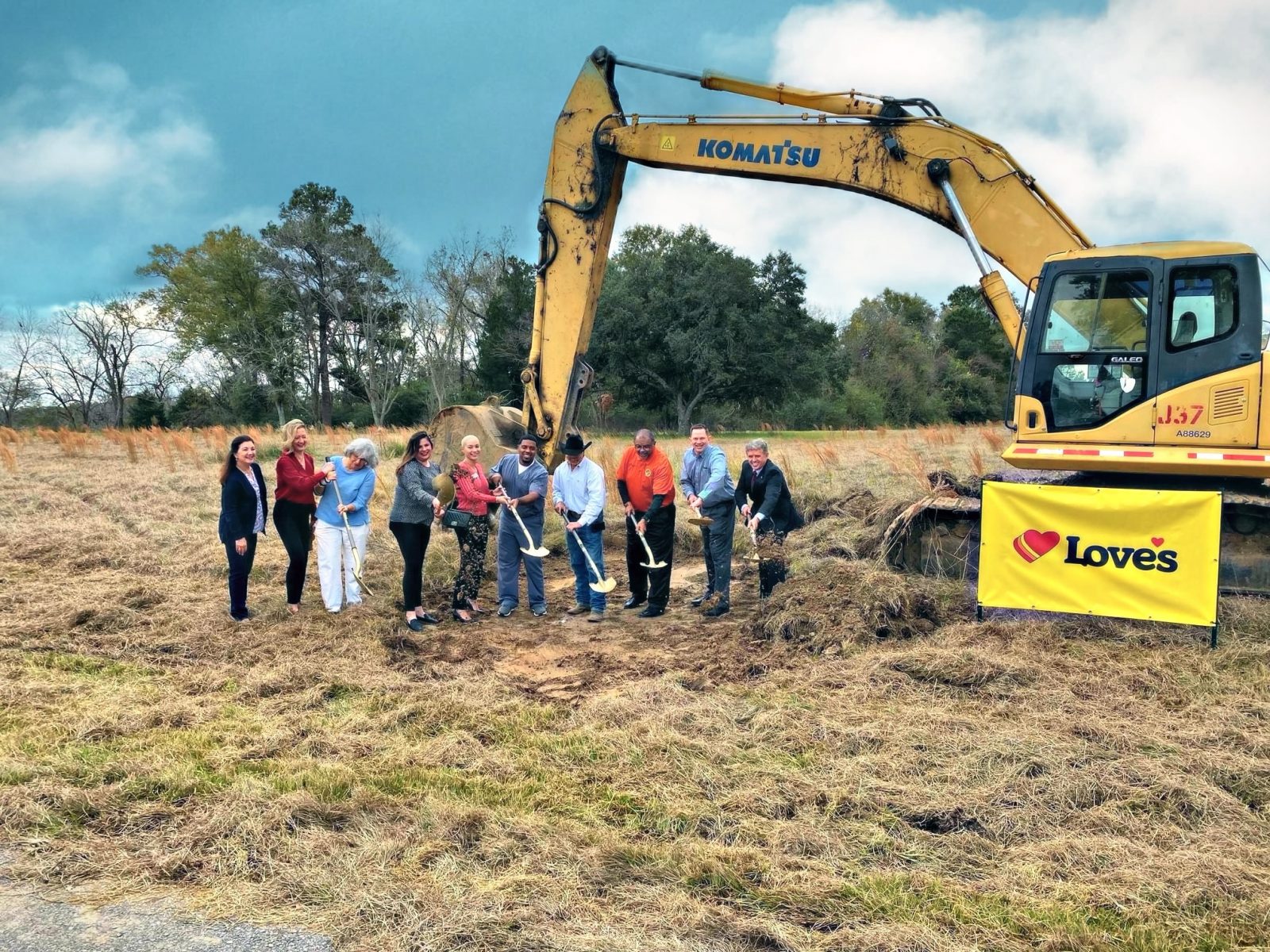 Photo of Opelousas groundbreaking
See press release from St. Landy Parish Economic Development at https://www.opportunitystlandry.com/news-and-events/p/item/47487/groundbreaking-held-for-loves-travel-stops-and-country-stores
The construction of the new Love's Travel Stop & Country Store is slated to begin soon with a buildout timeframe of about 7 months. Tentatively, the new Love's facility is expected to open by mid-2023.
Check out https://www.loves.com for more information on the company.